Look Out For These 17 Unique Cafes in India
* Disclosure: This post may contain affiliate links, which means we may receive a commission if you click a link and book something (there is never any extra cost to you for using these links).
If you are tired of hanging out in the usual cafes, then we have some of the bizarre suggestions for cafes that shall thrill you down to your nerves. So, if you were thinking that foreign countries are the ultimate travel destinations for exploring something unusual then you are wrong. Come let us see at least 17 of the Cafes in India that defy tradition and have come up with new ways to represent themselves.
1. Seva Café- Pay As You Wish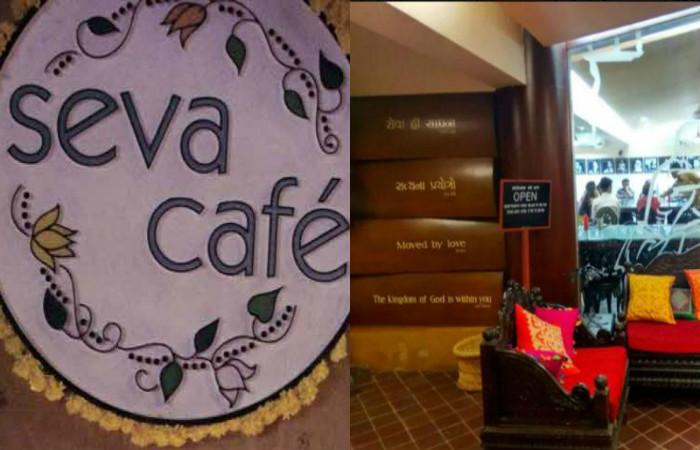 Image Source: Zomato.com /news18.com
Where: Ahmedabad
A café that is an epitome of India's 'Atithi Devo Bhava', Seva is a place where you are not charged for your food. The menu card of the café doesn't come with prices mentioned against each item. After you order what you like and savour it, you are presented with a cheque that amount to rupees zero! Yes, at Seva café, you can fill the empty envelope with as much cash as you wish.
The Seva café runs on the principle of peer to peer generosity. Ideally, your meal is prepaid by someone and you do the same for the next person coming after you.
2. Tihar Food Court- For New Beginnings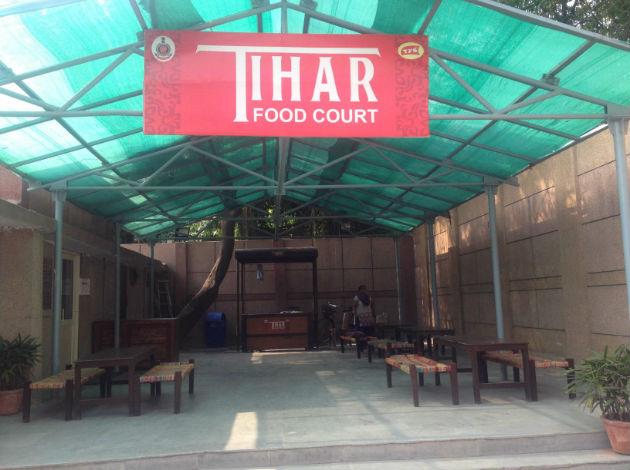 Image Source: Zomato.com
Where: West Delhi
One of the most minimalistic eating joints serving traditional Indian meal thalis and snacks what sets Tihar Food Court apart from the places are its employees.
As an effort to rehabilitate the Tihar Jail inmates, this place offers food prepared and served by Tihar Inmates. Known for its well-maintained kitchen and hygiene standards, Tihar Food court is an excellent initiative to pave way for new beginnings. The staff is polite and is trained by a top hotel management institute.
Check Out : Michelin star restaurants in india
3. Sheroes Hangout Café, Agra- Of the Real Heroes!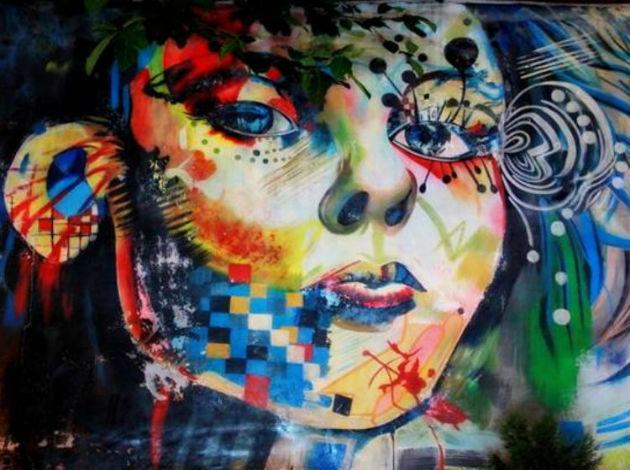 Image Source: news18.com
Where: Agra
'Tough situations build strong people'. Walk in the Sheroes Hangout Café and you'll realise how true this is! A place operated by Acid attack victims, Sheroes literally splits into She+Heroes. Displaying unmatchable mental strength and a fantastic spirit of life, Rupa, Neetu, Ritu, Geeta and Chanchal run this cosy place that you should visit on your trip to Agra.
The café features quirky graffiti on its walls, laid-back cane furniture and books to enjoy with your cup of coffee.
Check out: What to Eat in Agra

4. KunZum Travel Café, New Delhi- For the Love of Travel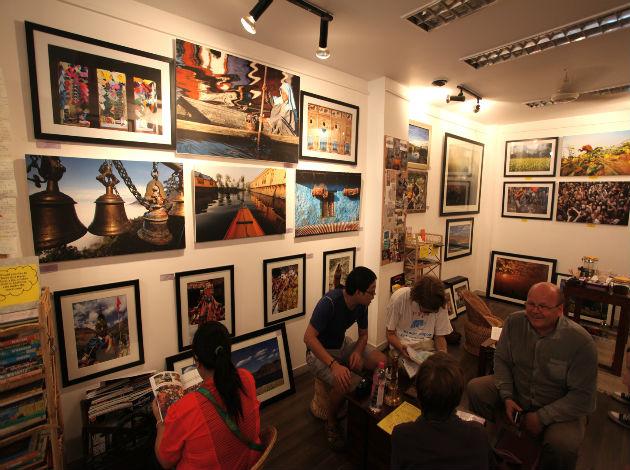 Image Source: kunzum.com
Where: Delhi
A perfect place to plan your next trip, connect to other travellers and chill, KunZhum Travel café is a travel lover's dream come true. Walk in the place and you'll love the vibe it offers. Some are jamming, some are scribbling doodles and some are making travel plans while some are sharing their travel tales, the place is all about fun!
Drink coffee, tea or green tea, pay as much as you like and walk away with a funky passport notebook that will inspire you to plan your next trip.
5. Cat Café studio - For Cat Lovers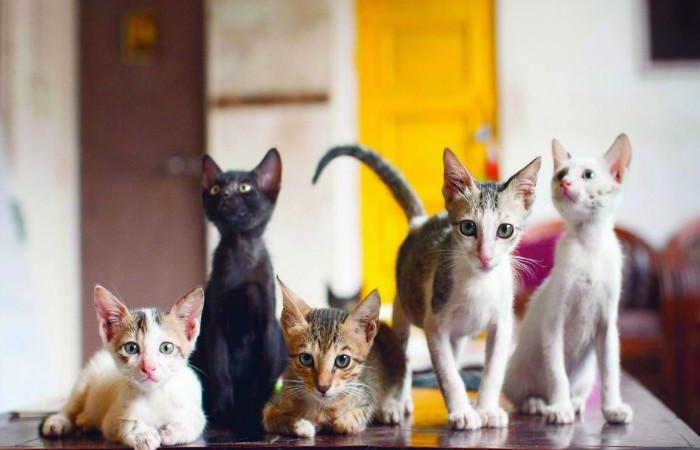 Image Source: catcafestudio.com
Where: Mumbai
A studio that also operates as a cat shelter and a café is totally unusual, in a very cute way. The studio's founder Mriidu Khosla started rescuing cats since 2008, and her sister Charu Khosla joined the initiative in 2011. Today, they run one of the most well-kept cat shelters and cat adoption centres in the city. The cat café is one of its kind in India and serves food and beverages like masala chai, sandwiches, muffins and cakes to its visitors; but the main attraction is playing and bonding with the cats.
Cat Café studio is a place where, according to the owners themselves, cats are in-charge. Walk-in here and spend time with these adorable cuties!
6. Ciclo Cafe- The cyclists haven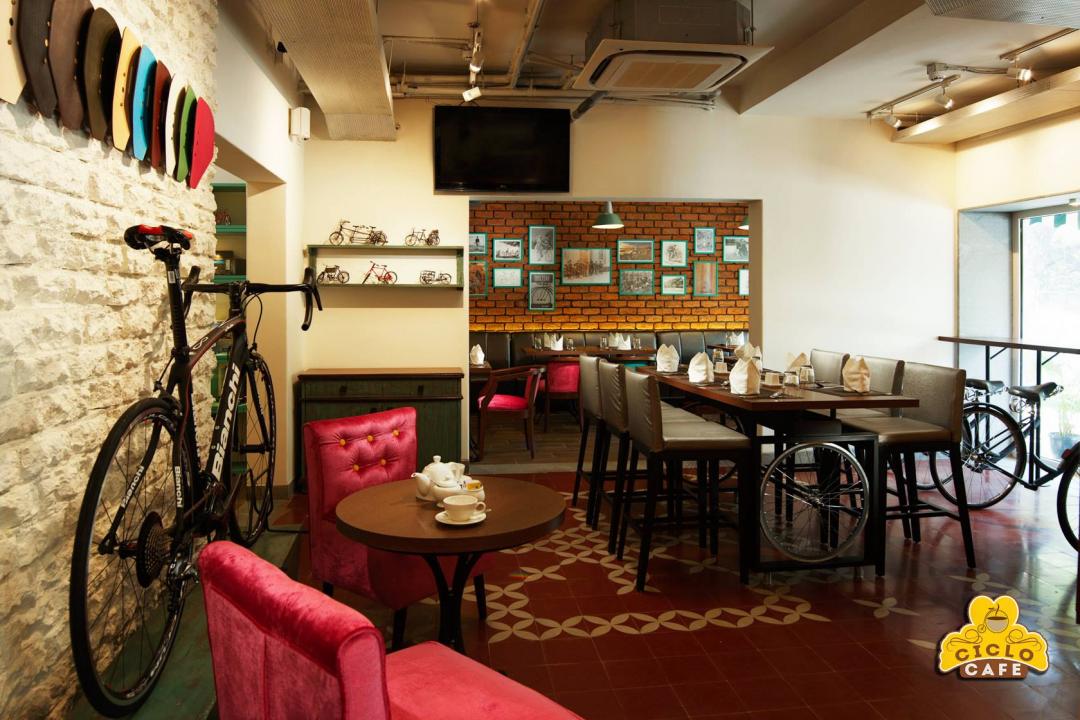 Image Source:
ciclo cafe/Facebook
Where: Chennai
A first of its kind for India, Ciclo cafe is a quaint cycling caf that is decorated with bicycle parts. Here, you can also get an opportunity to get your vehicles washed while having sip on coffees or snack and plenty of reading material on cycling culture, this cafe heralds the new age of experimentation in Tamil Nadus state capital.
7. Hijack Cafe- Get ready to be hijacked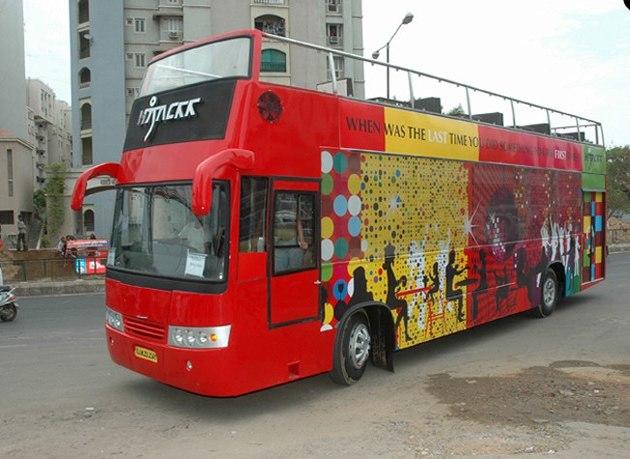 Image Source:
zomato.com
Where: Ahmedabad
Based on the concept of mobile caf, Moistclay media started this venture where customers are taken for a tour of Ahmedabad. The tour lasts for an hour or two and lets its customers enjoy good food while traversing the lanes of Ahmedabad. With a conspicuous name 'hijack', this caf has become one of the attractions of Ahmedabad. Their tag line is "When was the last time you did something for the first time?"
8. Taste of Darkness- Enjoy your food in absolute darkness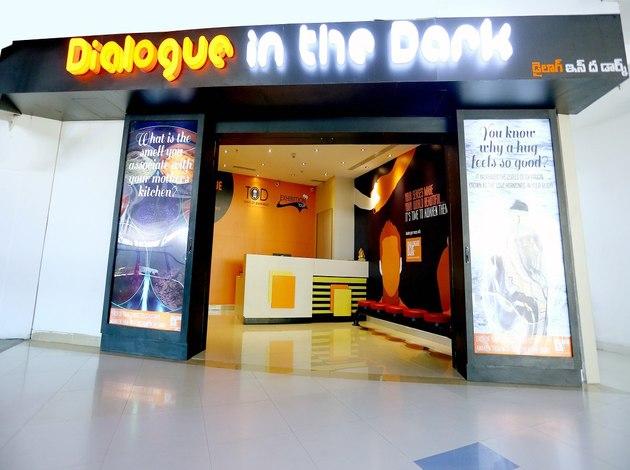 Image Source:
zomato.com
Where: Hyderabad
You only experience your food here. The entire cafe is masked by absolute darkness and the customers learn much about the lives of the visually impaired. To add to the experience are the shaking bridge and the park experience.
9. Floating Restaurant- Experience your food while floating
Image Source:
Kerala Tourism
Where: Veli Lagoon
Move ten kilometers from Trivandrum city and you shall find this restaurant in Veli village which is a quaint and scenic spot that is sandwiched between the Veli lagoon and the Arabian Sea. Connected to the beach by a floating bridge, this caf is a two-storied floating restaurant that is being managed by the Kerala Tourism Development Corporation (KTDC).
10. Magpie- Enter the world of fantasy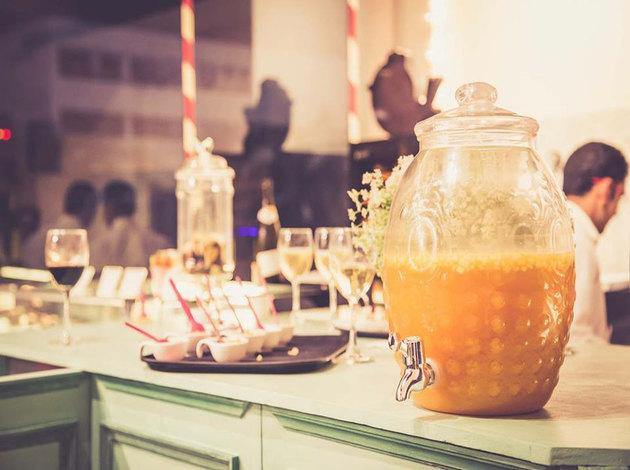 Image Source:
zomato.com
Where: Kolkata
With Mrs. Magpie, your dream to enter into the world of Enid Blyton will come true. This is a place where you can escape into a world of fantasy while you nibble on their exquisitely detailed cakes and other savouries.
11. Cross Cafe- Relive the Nazi Age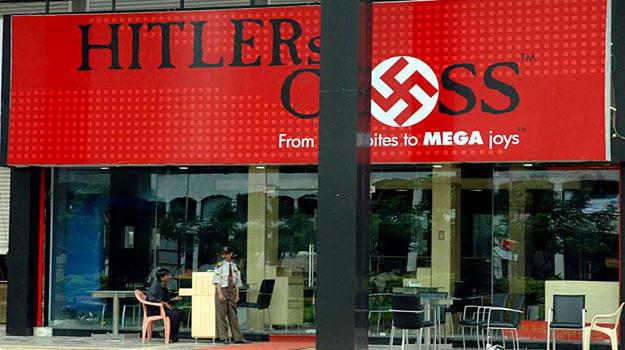 Image Source:
stern.de
Where: Mumbai
Earlier known as Hitlers cross, Cross cafe relives the Nazi age with its decoration. However, due to certain protestations the caf had to change its earlier name and replace the swastikas which were a part of the decor with multi-colored rings.
12. Social offline- Stay connected with your work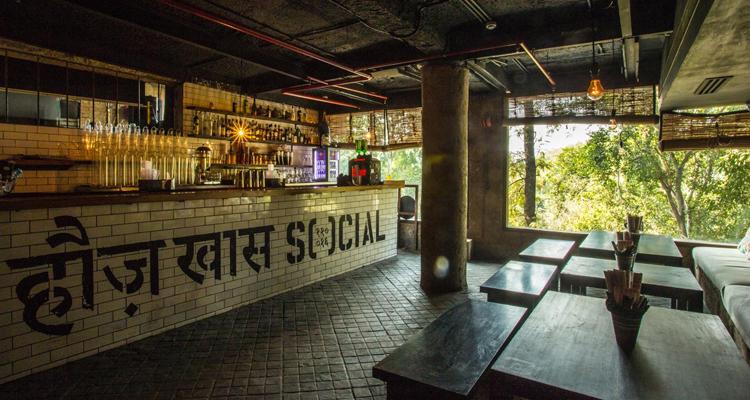 Image Source:
zomato.com
Where: Delhi
They know how important your work is. Established with the aim of creating a space which allows its customers to stay connected even when offline. Its an urban hangout where work blends with fun.
13. Pagdandi- Eat amongst the books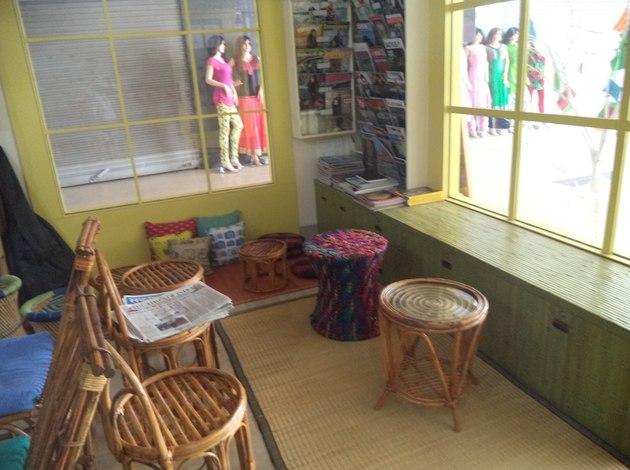 Image Source:
zomato.com
Where: Pune
This is a petite but cozy place that serves as both a mini-library and caf. Padgandi was started up by a couple so that they could offer a quaint space for people to simply unwind. The cafe is set with chairs and comfortable mattresses where you can just sit and read or even play board games for as long as you want. Sip their hot chocolate with marshmallows or bite into their gooey brownies as you explore the world of books.
14. Saraya- Learn to be eco friendly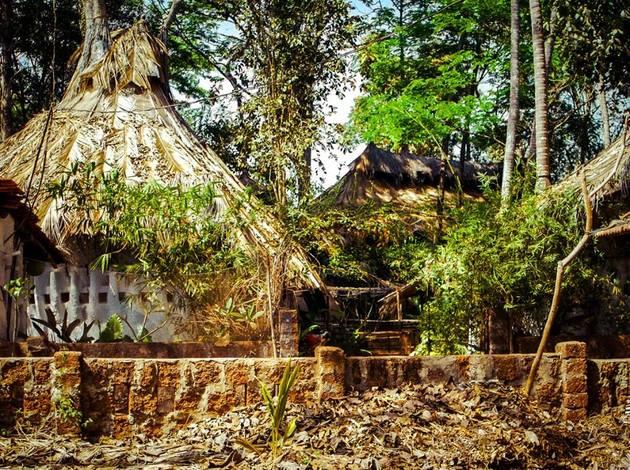 Image Source:
Saraya/Facebook
Where: Goa

Constructed using local materials like mud and bamboo and making special efforts to incorporate as much nature as possible, this place will take you back to the old way of life. All the food in the cafe is made using greens from their organic kitchen garden. They organize events like yoga, meditation, art exhibitions, live music, to name a few, to keep you healthy.
15. Cafe 82- Experience the Victorian era
Image Source:
zomato.com
Where: Dehradun
Completely decorated with Victorian furniture, this is a unique caf that recreates the Victorian era. Sleek wooden furniture, retro picture frames and bookcases mounted up their white washed walls, the ambience will leave a lasting impression.
16. The Tramp Tree Cafe- Wonder at the glory of Nawabi culture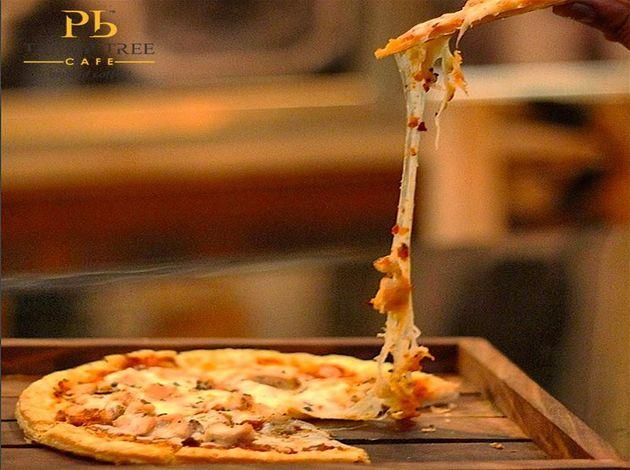 Image Source:
tramptreecafe/Facebook
Where: Lucknow
The land of Nawabs surely knows how to steal your heart with its culture. The Tramp Tree caf recreates the old world charm that will take you back to the time when Nawabs used to rule the land and music used to pour out into the streets of Lucknow. Become a shayar and be inspired to create your verses.
17. Kaidi Kitchen - Experience of eating in a jail theme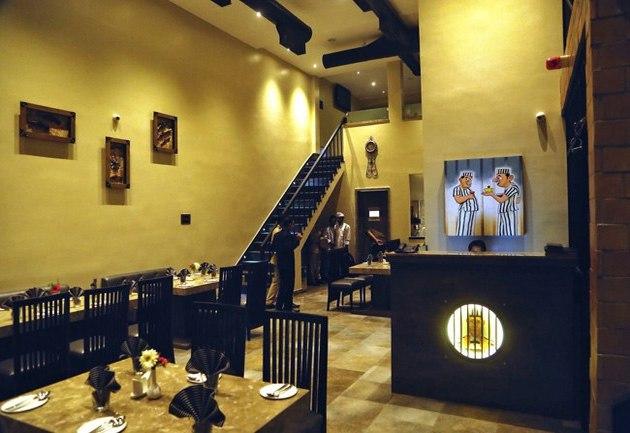 Image Source:
zomato.com
Where: Chennai
Set up like a jail, this restaurant has staff dressed as inmates and jailers. Though the food is rated as average by customers, the decor makes it something to add to your bucket list.
Well these are our suggestions. If you drop in some other bizarre cafes do let us know in the comment section below!