14 Best Ice Creams in Mumbai That You Must Try!
* Disclosure: This post may contain affiliate links, which means we may receive a commission if you click a link and book something (there is never any extra cost to you for using these links).
Nothing lifts me up like a double scoop of my favorite ice cream. After the spicy curry and rice staple dinner, all I can think about is a cooling, refreshing scoop of ice cream. If you're in Mumbai and love ice cream as much as I do, I have a treat for you! Listed below are the most outlandish flavours of ice cream that actually taste divine and guess what, you get them right here in Aamchi Mumbai! In the sweltering heat of the city, a cup of ice cream is like a Christmas gift on a regular day!
1. Macaron Ice Cream
Renowned pastry chef, Pooja Dhingra did us a HUGE favor by combining two of the best things invented by man after electricity and the wheel; Macarons and ice creams. This limited edition addition had us salivating for the short time it debuted on their menu. We're hoping that miracles like these happen on a regular basis. Cherry on the cake? They made them in varied flavors. Let's hope our prayers to get this delicacy back work.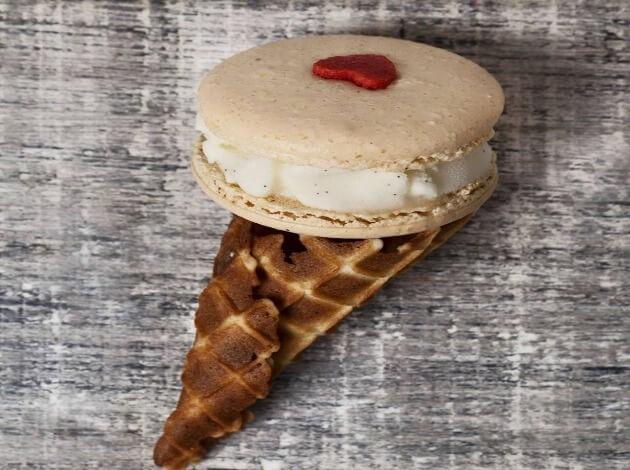 PC: Le 15 Patisserie/Facebook
Where : Le 15 Patisserie, Khar, Lower Parel and Pali Hill
2. Big Bang Theory
This one is too grand to be served on a meager plate. The chef will assemble it right on your table! Consume exquisite stardust and the rest of the planetary system that is arranged just for you at Joss and Umame. I knew science would come to good use one day!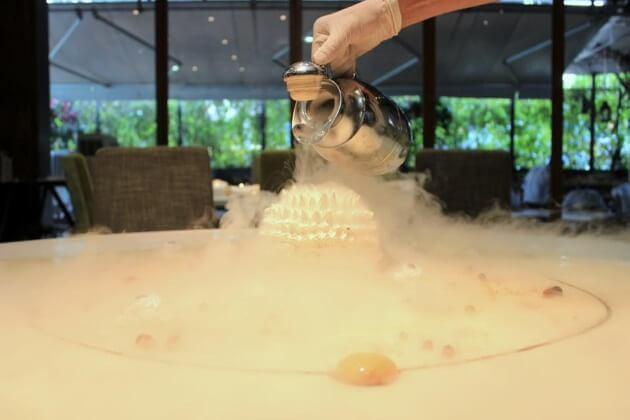 PC: Joss/Facebook
Where: Joss, Santacruz West and Umame, Churchgate
3. Strawberry and Balsamic Ice Cream
Oh, there's also the red velvet and the sassy guava dessert to choose from. But my favorite is the romance between Strawberry and Balsamic vinegar that ends with a passionate rapture in your mouth.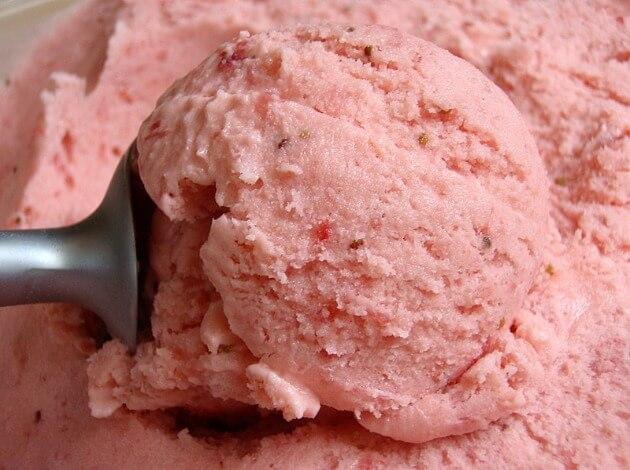 PC: Joy/Flickr
Where: The Sassy Spoon, Hill Road.
4. Bacon and Olive Oil
Olive Oil? Good. Bacon? Oh-so-good. Both together in an ice cream? Someone wake me up please.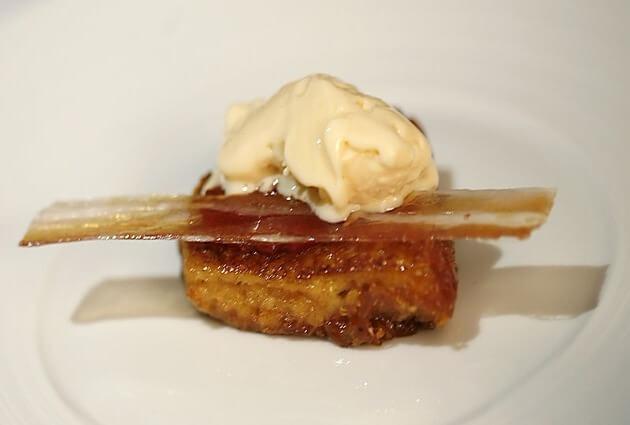 Where: Mezzo Mezzo, Mariott, Juh
5. Beer Popsicles
I can literally polish off a dozen of these! What's better than a chilled beer, you ask? A frozen beer popsicle mate! You get to be drunk and child-like at the same time!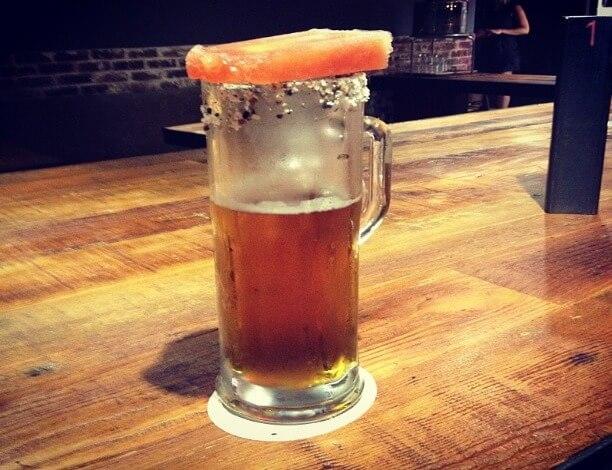 PC: Alissa Walker/Flickr
Where: White Owl, Lower Parel
6. Chai Ice Cream
A chai flavored ice cream? What's not to love? A homemade chai ice cream, topped with cutting chai foam and served with masala cinnamon cookies is the ultimate redemption for India's love for tea.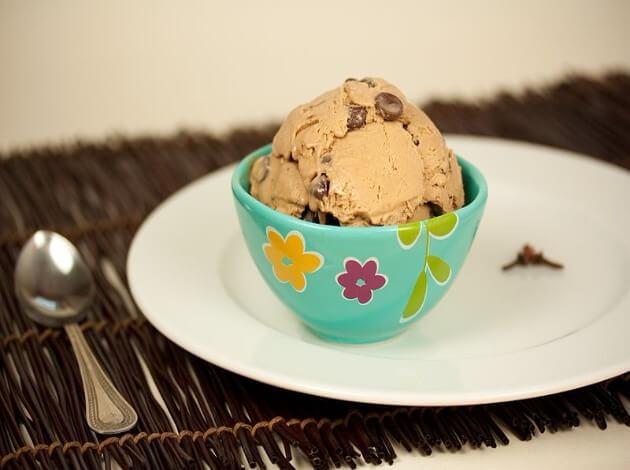 PC: Wikimedia Commons
Where: Masala Library, BKC, Bandra
7. Green Tea Mochi
I always knew there was more to Green Tea! The best form of intox through detox ever, the Green Tea Mochi is just another level of yumminess!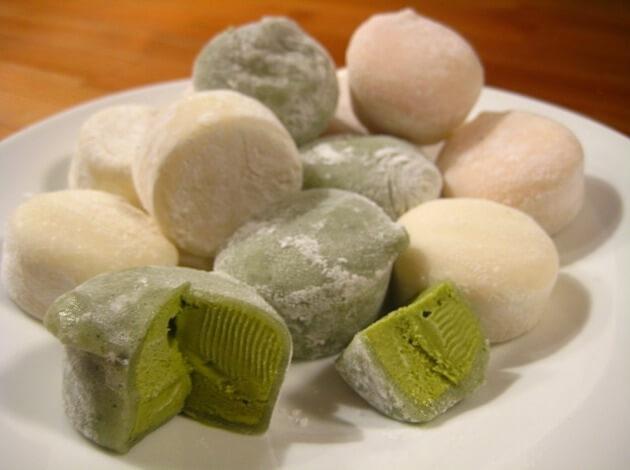 Where: Kofuku, Linking Road
8. Kolkata Meetha Ice Cream
Like to end your meal with paan? You will love this. The minty goodness of paan, the creaminess of the ice cream will make you wonder why you've been having it any other way for so long.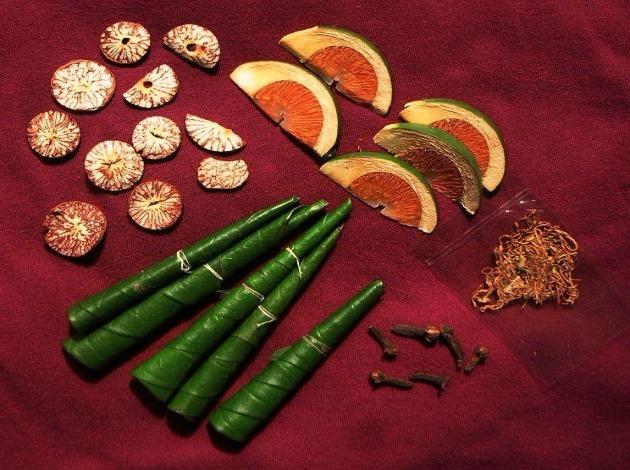 PC: Wikimedia Commons
Where: Amaya Indian Grill and Kitchen, Phoenix market city
9. Spicy Guava Ice Cream
This one takes me back to my school days. There used to be a guy outside school selling spiced guavas on his cycle everyday. Some days, his guavas were the only thing that took me through till the last class. The sweetness of the fruit gives way to a spicy after taste that hits you when you least expect it.Irrestible goodness, this!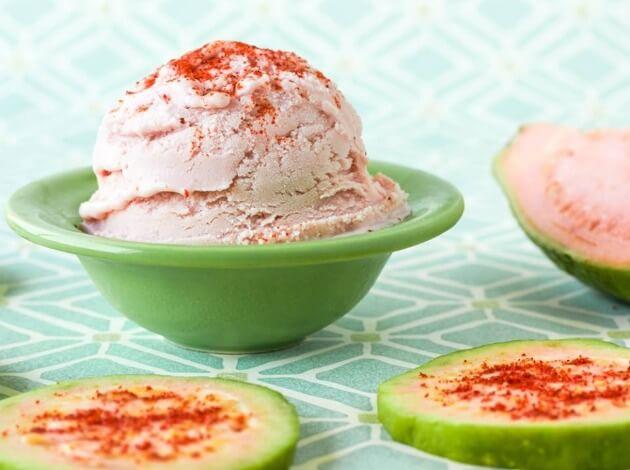 PC: Bina's Homemade Ice cream/Facebook
Where: Bina's Homemade Ice cream, Chowpatty
10. Orange Apricot Ice Cream
I had never bothered with apricots in my entire life till I stumbled upon this ice cream. The tangy freshness of the orange flavor fits beautifully with the richness of apricot. Mommy, look I am finally eating healthy!
PC: George Grinsted/ Flickr
Where: Soam, Chowpatty
11. Green Chili Ice Cream
The only way I can digest the feisty green chilly, this ice cream is a package full of surprises. The sweet lusciousness of the ice cream is followed by a kick of chilly that takes you surprise and leaves you craving for more.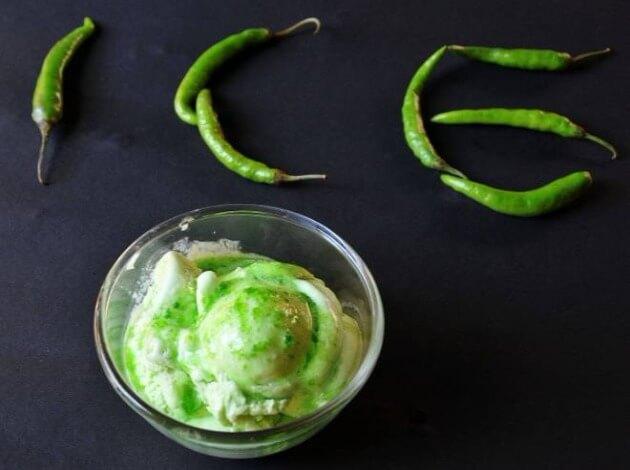 PC: thehindu.com
Where: Bachelors, Marine Drive
12. Jack Daniels Ice Cream
We all know that JD marries well with coke. But it actually tastes brilliant in ice cream too! A sweet rush and an alcohol high? Oh my, my.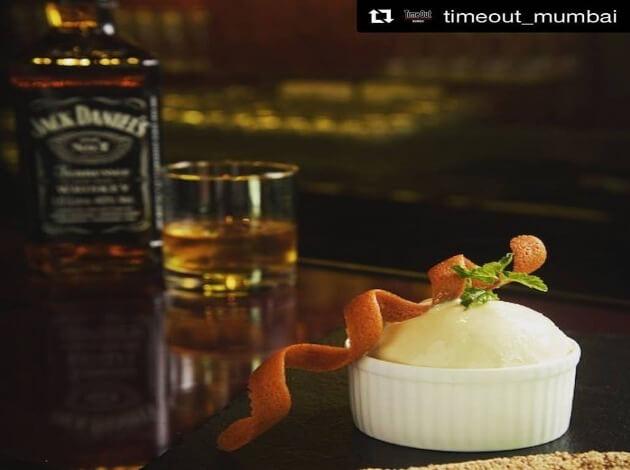 PC: Bungalow 9/Facebook
Where: Bungalow 9, Bandra West
13. Blue Cheese and Honey Ice Cream
Who knew that cheese and honey could be such good friends? This one is right up there when it comes to sophistication. Luckily for you, it's a beauty with brains.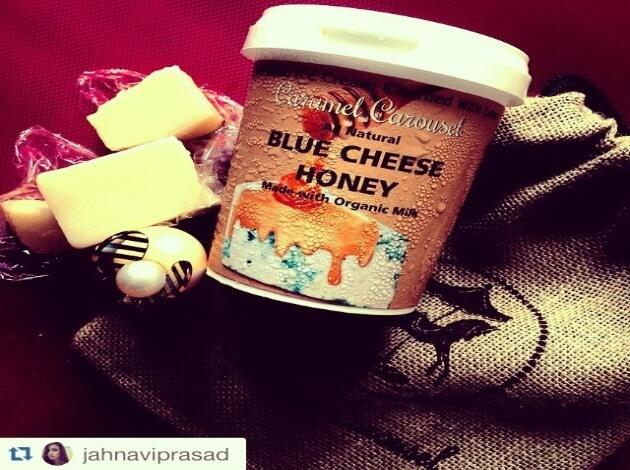 PC: Caramel Carousel/Facebook
Where: The Caramel Carousel, Bandstand
14. Smoked Avocado Ice Cream
They kept saying that Avocado was good for health ; I now know why! The food at the restaurant lives up to the tall praises it gets.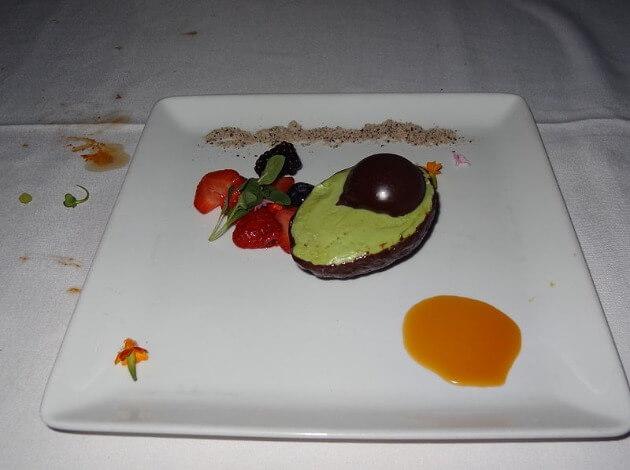 PC: Wikimedia Commons
Where: Burma Burma, Fort
Which ones have you tried?
You May Also Like to Read:
Best Weekend Getaways from Mumbai
Home Bakers in Mumbai Who Bake Charming Treats