Unique Places To Eat In Udaipur
* Disclosure: This post may contain affiliate links, which means we may receive a commission if you click a link and book something (there is never any extra cost to you for using these links).
Traveling is experienced best when you enjoy being a temporary local! Today with the evolution of travel and food, people are going to extents to experience both. We travel from one place to another, in search of novelty with expectations of fresh experiences, derived from sights, interactions, climate and most importantly food!
Closer to home, Udaipur food's uniqueness has come up in various dining-experience forms. Read on to know 'Unique Places to eat in Udaipur'.
1. O'Zen - Fancy a James Bond movie over a meal?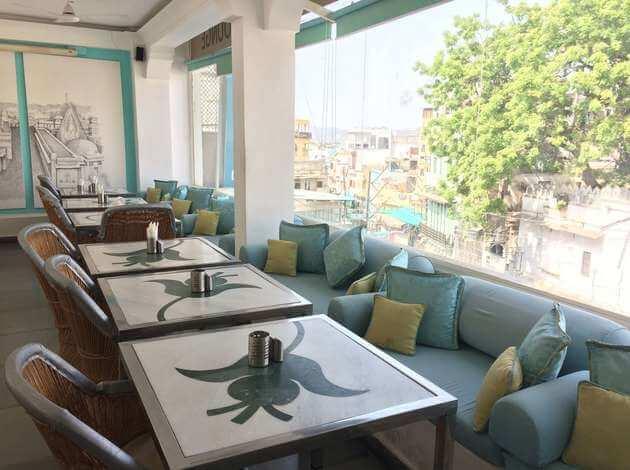 Image source: zomato.com
One of the many Udaipur's claims to fame, a vital one was being featured in the James Bond movie - Octopussy. Having a meal here is truly unique with this Bond flick being screened every evening. Located on the City Palace road, O'Zen gives a wonderful view of the daily activities that happen on the streets of Udaipur. Now picture this - sitting idly with your laptop, perhaps with a book or two, or simply watching Octopussy as you indulge in some great food, warm Indian ambience, complete with intricate details on the walls- this is sure to be an unusual experience.
Explore History of Udaipur with a best guide Udaipur Itinerary 2 Days
2. Millets of Mewar - Healthy food on your vacay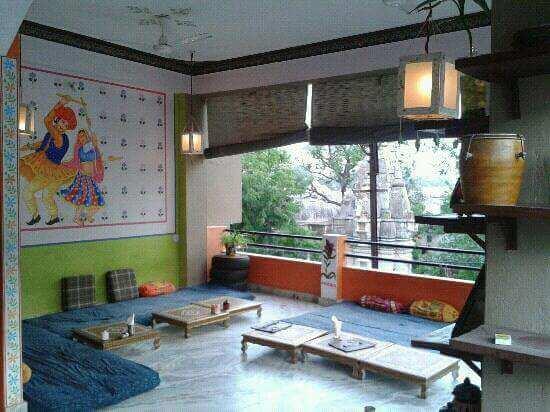 Image source: zomato.com
Offering a variety of the now very trendy 'vegan and glutton-free', this place is supposed to be Udaipur's first dedicated health food restaurant. Millets of Mewar specializes in traditional and re-imagined Indian fare as they state it, along with soups, salads, and their famous roti pizzas. You don't have to worry about any vacation weight if you are eating here!
3. Chetak Circle Bhurji Wala - What's a holiday without some street food!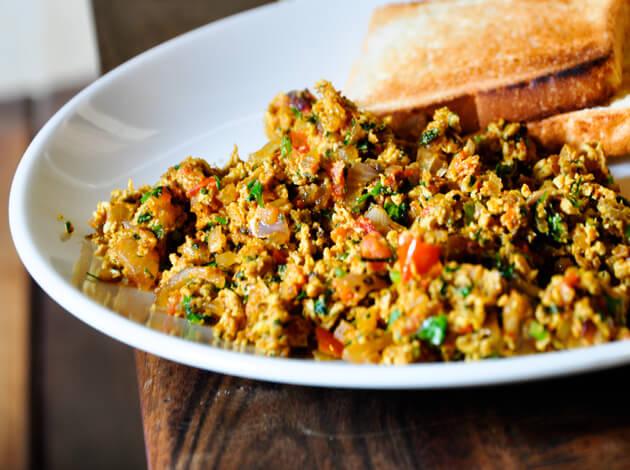 Image source: wikimedia.org
If you haven't eaten locally in a city, you have missed out on the essence of it, literally! Street food is local food getting as local as it could. Jai Kumar - the bhurji wala, came up with this unique idea of making the go-to bhurji with boiled eggs! Slurping, are you?! Get this totally yummy dish at Chetak circle, near Chetak cinema. Have it as your breakfast and you are good to go until evening!
4. Upré - A fine dining experience along the lakeside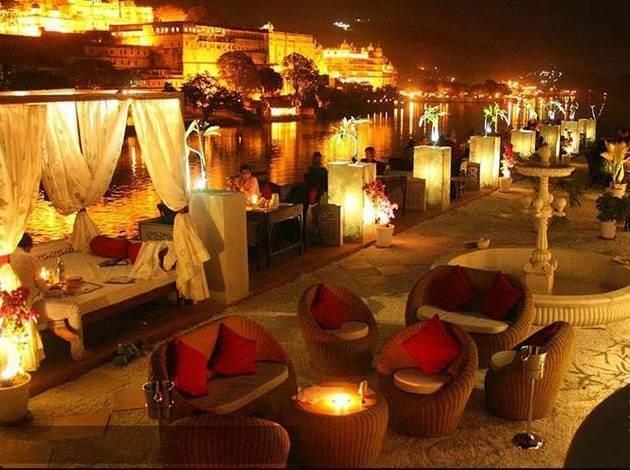 Image source: 1559ad.com
A gastronomical experience in Udaipur is incomplete without a meal overlooking a lake! Upré literally meaning 'upstairs' in the local language, is a rooftop restaurant beside the pool, with spectacular views of the City Palace complex and lake Pichola. A setting of typical Rajasthani seating on high beds and bolsters, gets especially charming and romantic when lit up after dark. It is run by the same family that runs 1559 AD- another very popular city restaurant. Upré is a favorite among locals and tourists, who come for the good-quality food at reasonable prices. The menu features Italian, Mexican, and Chinese dishes along with Indian food like mutton dhungar (smoked), their specialty. They also have a well-stocked bar!
5. Charcoal by Carlsson - Barbeque on a rooftop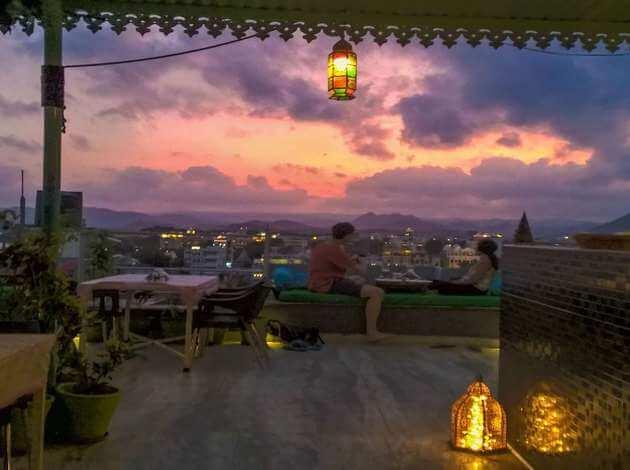 Image source: zomato.com
Charcoal by Carlsson is Udaipur's only Barbecue rooftop restaurant, that offers a wide selection of barbecue items from their authentic tandoor. This is a great recourse from all the thalis, maas and usual Udaipur food you must have indulged in on your trip. It's a small, cozy place that gives you a very personal experience. Most of their food can be cooked exactly according to your special needs, if any. They even start their barbeque all-day, on demand.
6. Charan Kamal Dhaba - "Maa kaa aashirwad"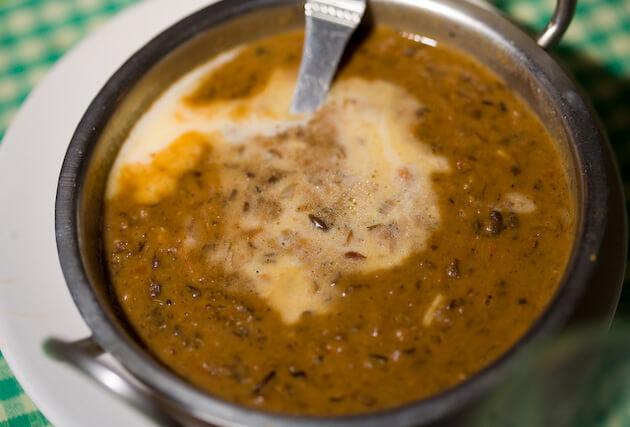 Image source: flickr/Charles Haynes
Dhaba food, well, not just the food, the entire thing about dhabas - the highway, charpais, trippy music has its own appeal to it! Charan Kamal Dhaba is a must-stop for those looking for rustic flavors. Enjoy a simple, yet full of flavor 'dhaba food' including the all-time favorite dal makhani (you can never go wrong with this!), butter roti, assorted paranthas, complete with mirchi, pyaaz and chhaas!!
7. Lotus Café - Share your travel experience with co-travelers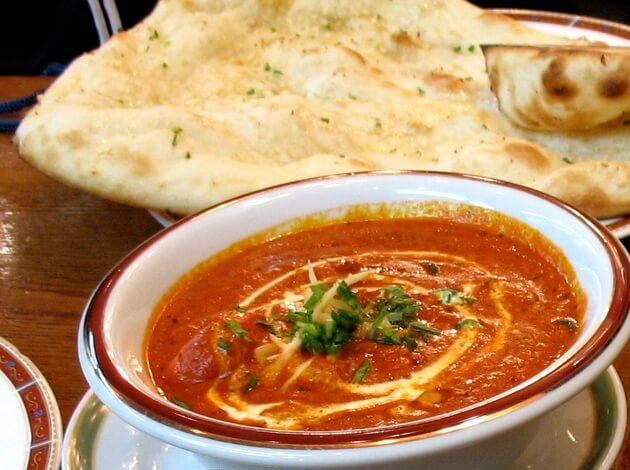 Image source: flickr/Joshua Rappeneker
Lotus Café, situated near the City palace, is a place where all the tourists come, meet and chill together. Thus, the place has a very bohemian vibe to it! This groovy restaurant serves fabulous Indian chicken dishes along with salads, baked potatoes, and other vegetarian dishes. Visit and make some new friends!
So go beyond your conventional ghar-ka-khaana! There is more fun experiencing unique food with unusual experiences than sticking to the plain old roti-subji, of course once in a while!
Feature image source: wikimedia.org