6 Unique Experiences You Only Get in Central Montana
* Disclosure: This post may contain affiliate links, which means we may receive a commission if you click a link and book something (there is never any extra cost to you for using these links).
Are you done with vacationing in Hollywood or watching Broadway musical and playing in a Las Vegas casino? Do you want to have a different vacation, this year? Do you want to explore the unexplored? If yes, then you surely are in for a treat!
Camping in the wilderness, digging our pre-historic past or just hanging out in any one of the numerous museums. If you want to gain knowledge along with having some fun, then Central Montana is just the place for you. A perfect amalgamation of nature and history, Central Montana offers you some unique experiences which no other place can. What adds more are the diverse options which the state offers to the tourists.
Here is the list of some unique experiences in Central Montana that will keep you hooked:
1. Dig in our pre-historic past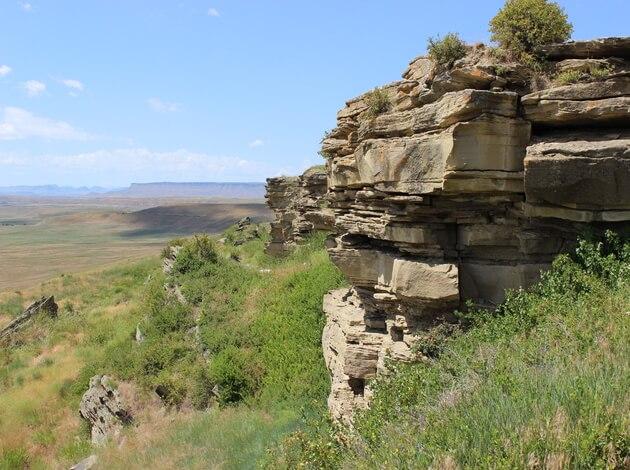 Source: AllAroundTheWest/ Flickr
Considered to be one of the richest areas in the world with dinosaur fossils, Central Montana is just the place if you love geology, palaeontology and archaeology. So if you are planning to vacation in Central Montana, then digging dinosaurs should definitely be on your check list. Summer is the best time to do this activity.
Dinosaur trails are organised very frequently. In addition, you can also visit various archaeological sites such as First Peoples Buffalo Jump State Park.You can also explore the Egg Mountain, most popular for dinosaur eggs, bones and fossils.
2. The Bob Marshall Wilderness Complex
If you want to soak yourself in the beauty of nature, then The Bob Marshall Wilderness Complex is just your kind of place. One million acres of protected wilderness land, this place is one of the most popular tourist attraction in Montana.
With waterfalls, coniferous forests and grassy meadows everywhere, this place is truly heaven on earth. If you are adventurous enough, then this place will provide to you, the thrill of camping along with wild animals like the mule deer and the bighorn sheep. It can also be a birdwatcher's fantasy due to the variety of birds the place has.
3. Visit some of the Ghost towns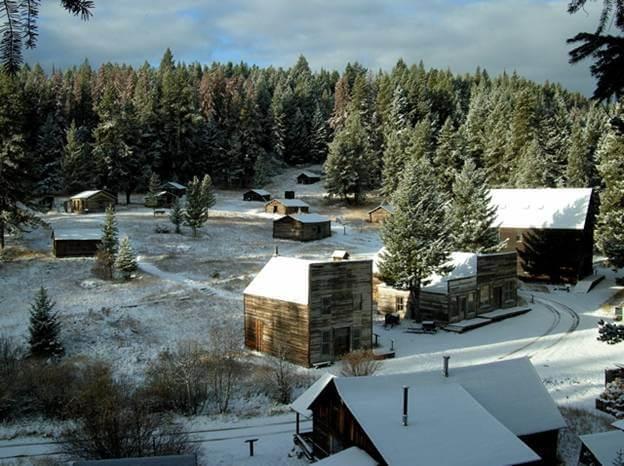 Source: Bureau of Land Management/ Flickr
Montana offers you some lifetime experiences like exploring its several ghost towns. You can watch history come alive by visiting some ghost towns when holidaying in Montana. Witness the golden era of saloons and vigilantes and discover Montana's past by visiting Virginia City, Bannack.
If you love spooky things, then the less touristed Garnet will definitely intrigue you. You can visit Garnet anytime in the year except between January 1 and April 30. The road to Garnet is closed for wheeled vehicles during this period.
4. Taste some local favourites
Central Montana also offers food that is fresh local produce. If you are into organic food, then you'll love to explore the various food markets here. The local favourites at Montana are huckleberries and flathead cherries.
You can also gift your friends, relatives or colleagues back home with artisans and homemade goods displayed in these market.
5. Or just plan your dream wedding!
If you dream of having a lavish wedding in the arms of nature, then you should definitely opt for Central Montana as your wedding destination. The stunning locations of Montana will add to your grand affair and eventually will make it a wedding to remember.
Central Montana is not just your wedding destination; it is also a romantic getaway for newly married couples. If you want to spend some quality time with your partner, then head straight away to Montana.
6. Dress and act like a cowboy!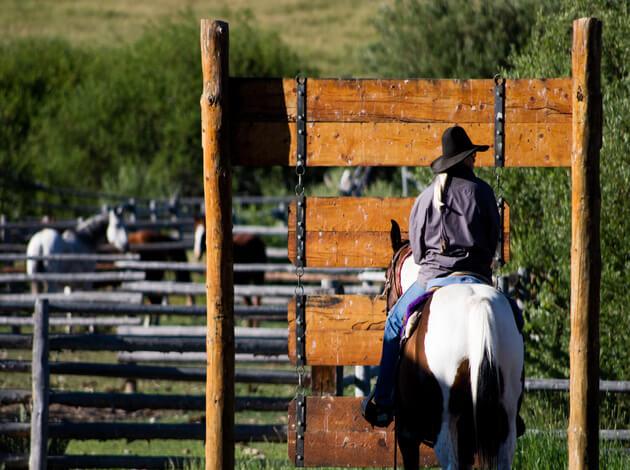 Source: Scott Akerman/ Flickr
One of the most popular communities in North America is the cowboy community. Truly a larger than life community, majority of people born in 1980s have fantasised about being a cowboy, someday. So, if you want to learn and enjoy horseback rides, attend a rodeo or horse show or simply dress and feel like a cowboy, you'll get to do it all in McGinnis Meadows Cattle & Guest Ranch, Montana. While Central Montana offers other quintessential experiences that you can get in other parts of the world what makes it different is the diversified tourist attraction that will make your vacation even livelier and fun.
So what are you waiting for? Book your tickets and explore the mystical land of Central Montana.
Happy Holidays!