10 Unusual Places In London Similar to Other Places
* Disclosure: This post may contain affiliate links, which means we may receive a commission if you click a link and book something (there is never any extra cost to you for using these links).
What comes to mind when you think about London? The iconic attractions of Big Ben and Westminster Abbey? Or the London Bridge and the Red London Telephone Box? Not many people would know that there are hidden places in London that look like they're from a completely different world. From a lush tropical forest to a Turkish palace, you can experience it all without taking a step out of the city.
Here are some unusual places in London that look completely out of the world:
1. Camley Street Natural Park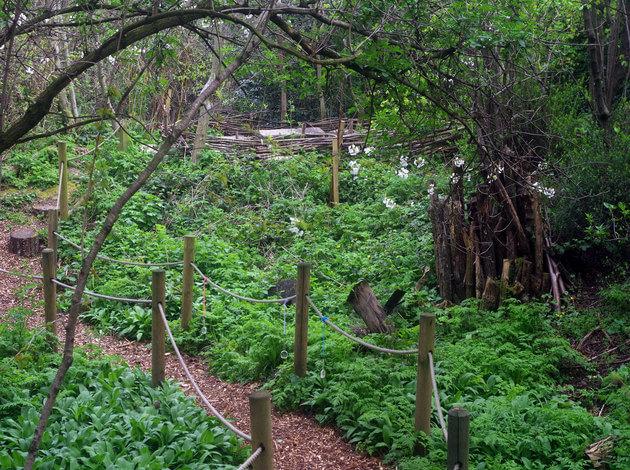 Image Source: Donald Judge/ Flickr.com
Tucked comfortably in the middle of one of London's busiest hubs is a beautiful reserve called Camley Street Natural Park. A hotbed of precious flora and fauna, this postcard perfect beauty seems like a place in the remote countryside of England rather than a nook in the country's busiest metropolis. Great to catch a few breaths of fresh air, this park is truly an oasis in London.
Explore amazing london with London Itinerary 10 Days
2. St. Dunstan-in-the-East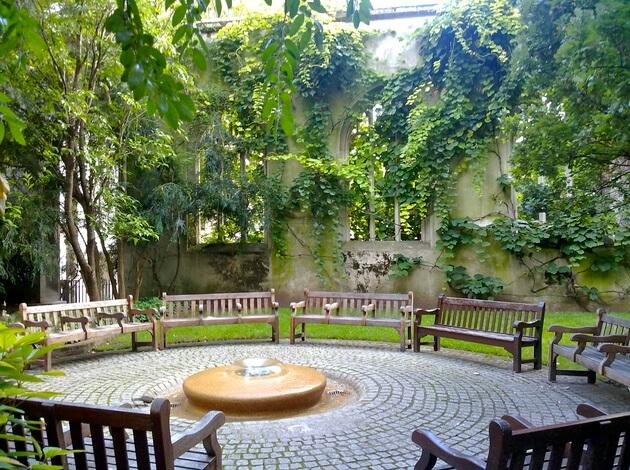 Image Source: Gwire/Flickr.com
This place is a proof that incredible beauty can even come out of the ravages of war. This church suffered irreparable damage in the Second World War and as a result all that was left of it were the surrounding walls that became a canvas for nature's artistry. Painted with green veils and shrubs, the walls look surrealistically beautiful and make you feel like you are in Alice's wonderland.
Must Visit: Lesser Known Attractions In London
3. Little Venice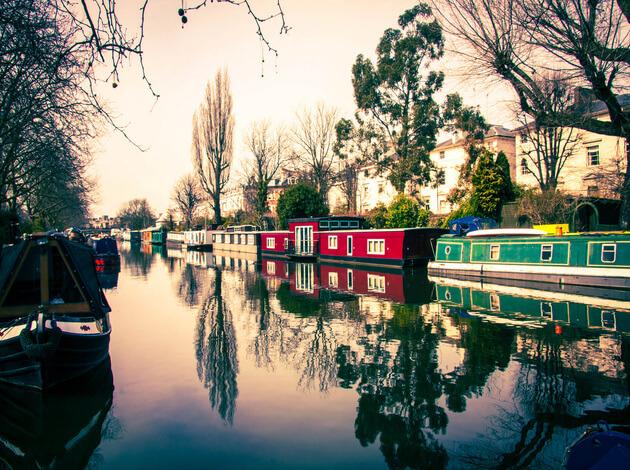 Image Source: Adrian Scottow/ Flickr.com
True to its name, Little Venice really does look like you've landed in Venice, amidst the romantic canals and gondolas. A bunch of colorful boats are neatly moored to the shore, many of which have been converted to galleries and cafes. Combine this with the terraced mansions and town houses of the area, it is not difficult to imagine yourself to be in a picturesque part of Italy.
Plan on the go! TripHobo's London Trip Planner.
4. Richmond Park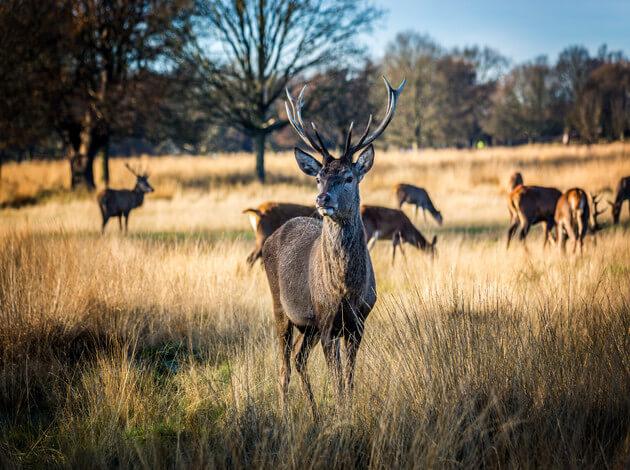 Image Source: David D'Amico/Flickr.com
Even though Richmond might be quite a ride away from mainstream London, it's a whole new world altogether. Richmond Park is where you will be fooled to believe that you are in an untamed part of the Scottish landscape where herds of deer and bountiful forests reign free. This expansive wilderness is incredibly soothing to the eyes and the soul too.
Check out: Top Ten Places to Live in London
5. Queen Mary's Garden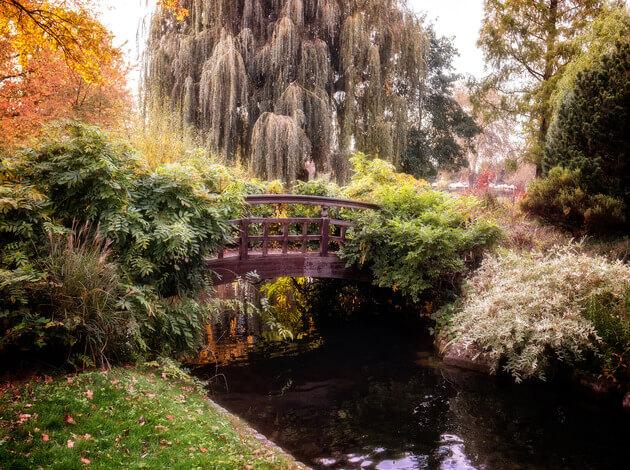 Image Source: Garry Knight/ Flickr.com
Few other sights are more soothing to the eyes than flowers in bloom. Queen Mary's Garden is a weary soul's panacea full of vibrant colored rose bushes and neatly landscaped spaces, this little haven makes you forget that you're breathing in the giant city of London. There are about 12000 roses planted in the entire area. Apart from that, there are seasonal Delphinium and begonias planted here too. Close your eyes and let the enticing smells make you believe that you're in the garden of a French Chateaux.
6. BAPS Shri Swaminarayan Mandir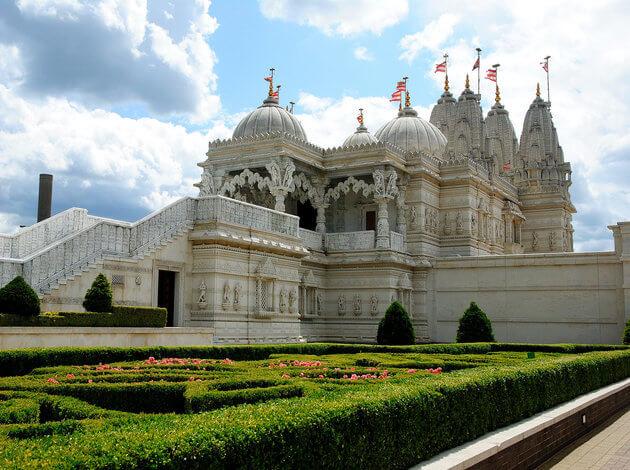 Image Source: kn.viking/Flickr.com
The divinity and peace that you feel at the Swaminaryan Mandir in Wembley may make you feel that you're in a temple in a holy Indian city. Exquisitely carved with traditional Hindu motifs, this temple has a calming aura that sets in the minute you enter it. There are a number of beams and columns that are adorned with patterned carvings and the ceiling too is gloriously ornate. The deities are decorated with colorful clothes and precious ornaments. Truly a masterpiece, this temple seems like a welcome contrast to the concrete jungle of London.
7. Leighton House Museum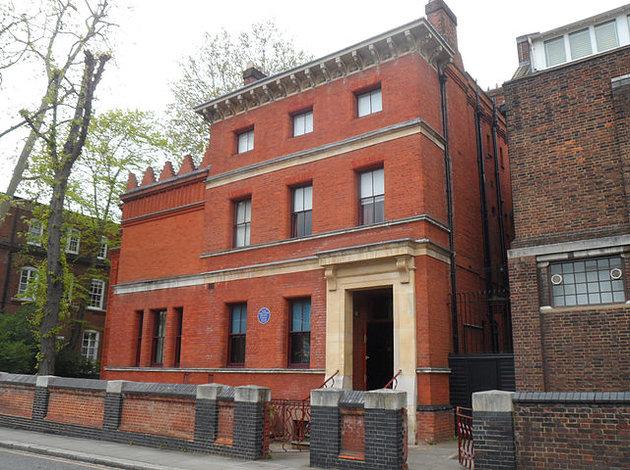 Image Source - Wikimedia
The Leighton House Museum is a product of an eccentric yet genius man who unleashed his boundless creativity on his own home. Lord Leighton passionately created this palace that combines many sensibilities and styles and looks quite unusual compared to other English manors and houses. You might feel like you're in a Turkish mansion or in an elaborate part of Gatsby's home. It is interesting to see Lord Leighton's own artwork that is on display here.
Already planning to visit London? Use London vacation planner to get the most from your trip!
8. Lee Valley White Water Center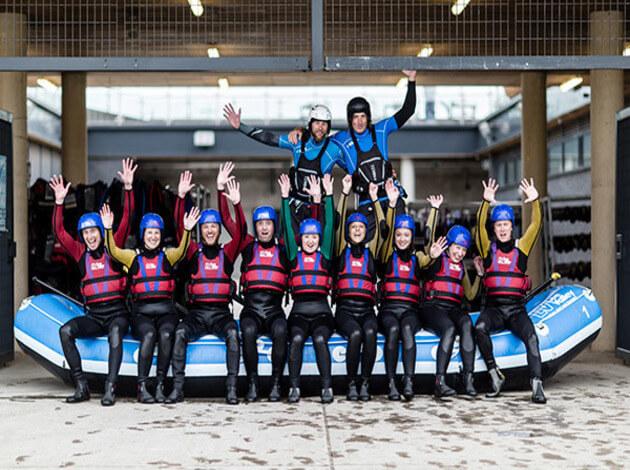 Image Source: gowhitewater
A couple of decades ago, who could have imagined that you could do white water rafting smack in the middle of London? Lee Valley Center has made this possible and has been quite successful in doing so. You can rent a white water raft and enjoy the exciting rapids or even do activities like tubing and hydrospeeding. A whole new unique experience in London, its easy to imagine yourself white water rafting in exotic places like New Zealand or the Amazon if you really want to.
9. Rivoli Ballroom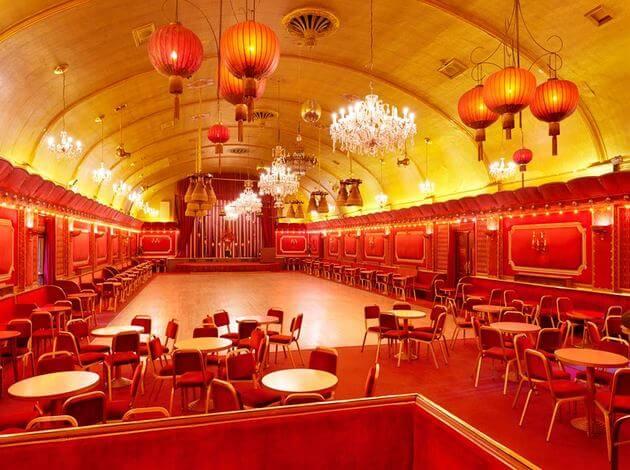 Image Source: Facebook.com/RivoliBallroom
Travel back to the richly opulent era of 1950s at this little treasure that sits hiding in plain sight. This Ballroom first opened in 1913 and was designed by Henley Attwater. Much of the original structure and design still remains, giving visitors an authentic vintage feel. The venue has hosted many celebrity video shootings because of its nostalgic aura and gorgeous design.
Visit these 7 Most Popular Celebrity Restaurants In London
10. Kew Garden Palm House

Image Source: William Murphy/ Flickr.com
The Kew Garden Palm house can easily fool you to believe that you're in a tropical paradise. Its repository of tropical plants that are grown with expert care are a sheer delight to visit. The Victorian ironwork dates back to Georgian times and provides a dramatic setup for the nursery. Kew Gardens is a beautiful place that is full of such precious treasures that transport you to lands far away.
Whether or not you agree that these places transport you to a different part of the world, it is undeniable that they are like oasis of beauty in the middle of a bustling city that never rests.So give yourself the chance, even if just for a few moments, to believe that within this insomniac metropolis are many reasons to get lost in an imaginative world that is full of untamed beauty and splendour.