US Tourism Could Lose $10 Billion In 2017
UPDATED Sep 21, 2018
1.8K Views
New York tourism board recently predicted 300,000 fewer tourists coming to the Big Apple as compared to the number in 2016. According to a flight booking website, the searches for flights to USA dropped by 22% globally. And on the same lines, a hotel booking website released its data which showed a significant decrease in the number of hotel bookings for top US cities like NYC, Las Vegas and San Francisco.
While the US stock prices are flying high, thanks to the 'Trump Bump' as they call it, why is that the world has lost interest in visiting Trump's America? Leading reporting websites are calling this as the 'Trump Slump'! Trump Slump is allegedly the reason why fewer tourists will visit America in 2017 as compared to previous years. This might result into the US tourism industry suffering a loss of 10 billion USD, excluding the various other businesses and jobs that are indirectly related to travel.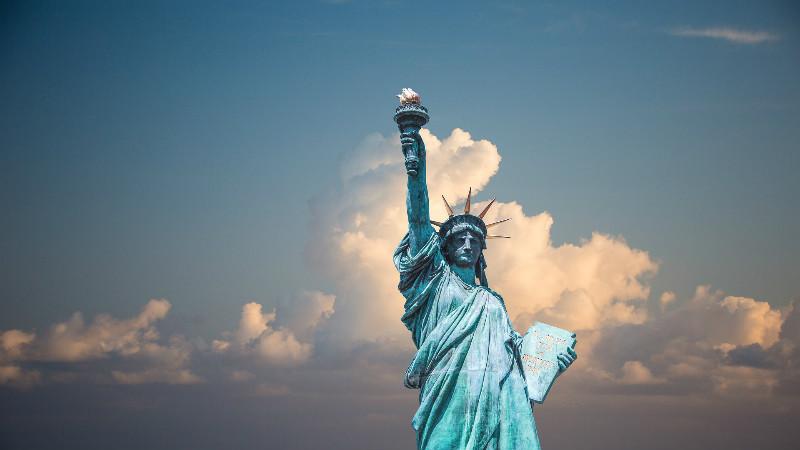 The reasons for this to happen are multi-fold.
To begin with, the 'Trump Bump' has significantly risen the value of US dollar, which is indeed a good thing for the country. But considering the poor global market now, this has made travelling to USA expensive than before.
The other reason is not as simple as the previous one. Travel is a largely based on sentiments. People travel to a place where they would feel welcomed and respected. President Trump's carved-in-stone opinions about refugees, which he has been vocal about, and harsh decisions like the controversial ban on visitors from seven Islamic countries have hampered the image of USA in eyes of many travellers. Recent study showed that the number of flights booked from UK to USA also has a dip, and same is the case with many countries like Kuwait, Saudi Arabia that were in fact, never banned by the Trump government.
Travellers, as a community have not welcomed the ban and there is a significant dip in the number of trips booked to US, just because of the sentiments involved with this. As per the report released by Global Business Travel Association, when Trump's Ban was in effect, there was a $185m dip in travel bookings. These loses are considered by many, as, 'Trump-induced' losses.
Large number of school trips from Canada to USA have been cancelled and same is the case with global conferences that were supposed to be held in the USA cities. In both these situations, the schools and the conference organisers have a concern for immigrant students and attendees from different ethnicities, including Muslims. Another trend observed was, more and more potential travellers for USA are planning their trips to European countries and Mexico instead.
To re-establish its image as a country welcoming all, NYC & company are launching a new campaign, 'New York City- Welcoming the World'. This is to instil the feeling of assurance within international tourists that they are welcome to USA.
The biggest worry for international tourists, is not just about the bans or the immigration policies the Trump government might impose but also about the increasing hate crimes. The tourists, especially from Asia and the Middle East need to feel the sense of trust and safety when they are travelling to USA and this, lies in control with the local population of States.
The people of USA can make USA a traveller's dream destination, yet again. If everyone starts treating everyone else as human, world would be a much better place to live and travel in!