Interesting Facts About Uttarakhand
* Disclosure: This post may contain affiliate links, which means we may receive a commission if you click a link and book something (there is never any extra cost to you for using these links).
Crossed with the Himalayas, and studded with frosted lowland jungles. Pristine and preserved hill stations tucked away beautifully from the din of busy cities. Centres of yoga and spirituality, radiating a sense of peace and calm. Revered ashrams and mystic churches. With a burst of fresh cold breeze, Uttarakhand welcomes and offers you an array of amazing activities and sights to engage in.
Since time immemorial, Uttarakhand is considered as the mythical Land of Gods for the Hindus. It is the only state in India with Sanskrit as its official language. The whole land is covered with holy mountains, rivers, lakes and is laced with dense dramatic terrain.
Here are a few interesting facts about Uttarakhand:
1. Rishikesh
What it is known for: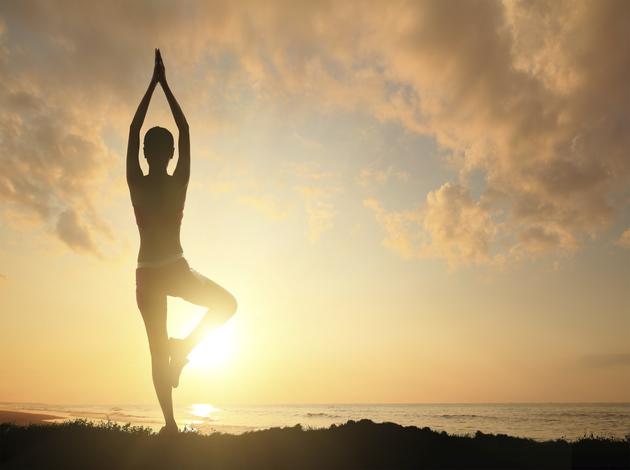 Photo by Take Back Your Health Confrence
Rishikesh gracefully styles itself as the "Yoga Capital of the World&rdquo. It has been a magnet and point of interest for spiritual seekers from all over the world, ever since the Beatles rocked it at the ashram of Maharishi Mahesh Yogi in the late 60s. It is decked with masses of ashrams, yoga & meditation centres all throughout.
As the sun sets and spreads its golden aura over the horizon, the winds jingle the bells in the temples heralding the magnificent Ganga Aarti, Rishikesh starts to resemble a beautiful bride, bejewelled and coy; waiting to be celebrated once again.
Did you know?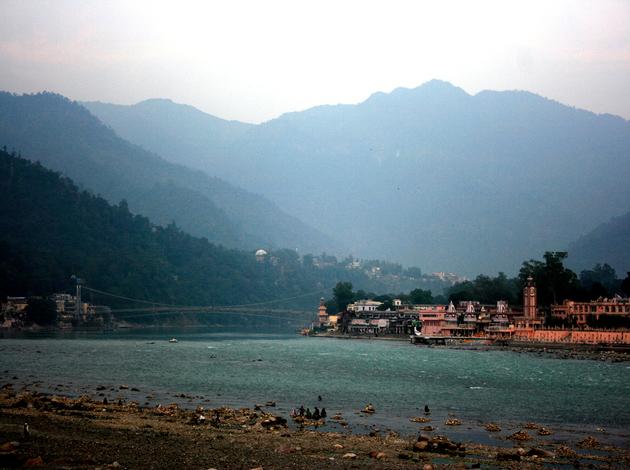 Interestingly, you must not be fooled by its spirituality as its limbs aren't twisted with it. Rishikesh has become a honeypot for people looking to explore the adventure bug in them.
It's now a popular white water rafting centre, backpacker hangout and gateway to treks in the unknowns of the Himalayas.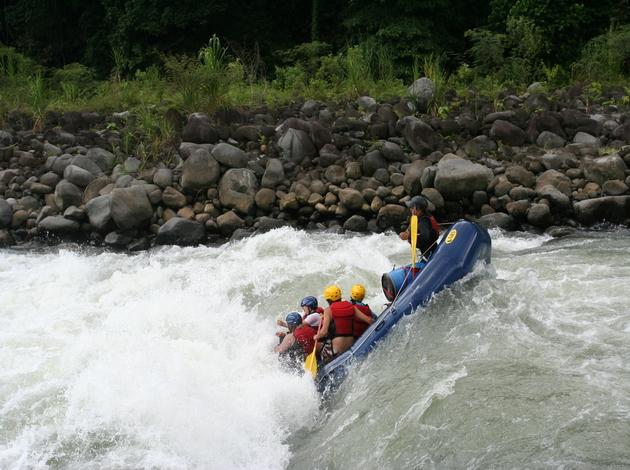 Hailed as the Adventure Capital of India, it is famous for camping, hiking, bungee jumping, giant swing, cliff jumping, trekking, rappelling, kayaking, swing, mountain biking, waterfall trekking and rock climbing. It is home to Asia's longest 1 km long Flying Fox also. So, basically it is the perfect place to let go of your fears and embrace your wild side.
Also Read: Best Yoga Retreats in India
2. Mussoorie
What it is known for: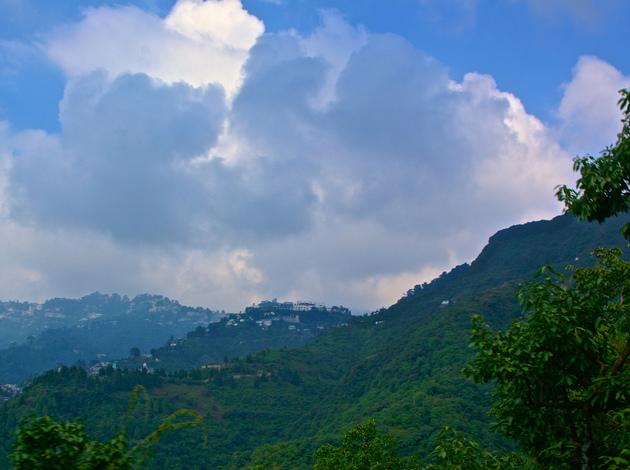 Perched on the highs, commanding snow ranges to the north-east, and glittering views of the Doon Valley and Shiwalik ranges in the south, here is a land hailed as a fairytale destination by the tourists. Rightly accorded as the "Queen of Hills".
When the mist clears, it gives a picturesque view of the green Doon Valley and the amazing snow-capped Himalayas, straight out of a wallpaper.
Christ Church was constructed in 1836 and is believed to be the oldest existing church in the Himalayan ranges. Hence, historically this place is quite rich too.
Did you know?

During the colonial rule, Gunhill had a gun mounted on top of it. Everyday at mid-day, the gun was fired from atop the hill so that people could adjust their watches accordingly.
No Indian Zone: During the British region, Indians were not allowed to visit Mussoorie. Racist signs on the Mall expressly stated: "Indians and Dogs Not Allowed". It has been removed from the walls now.
In April 1959, when Tibetan guru Dalai Lama were deported by China, He came here to make a deported Tibetan Government. It was later on transferred to Dharmshala of Himachal Pradesh. Even to this day, more than 5000 Tibetans are residing in the amazing Mussoorie Valley.
Also Read: Unknown hill stations in India
3. Nainital
What it is known for: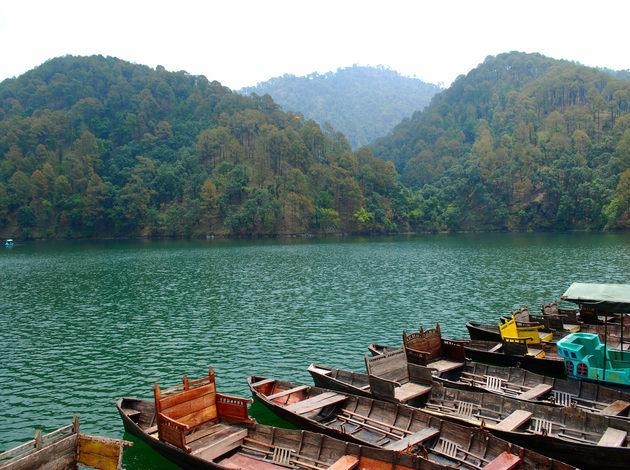 Meandering around a deep green volcanic lake, Nainital is Kumaon's largest town and favourite hill resort. It surfaces the steep valley around the namesake lake Naini.
A plethora of hotels are set on the hills flecked with forests around the lake. There's criss-cross walking tracks with the overlooking views of the unknown distant Himalayan peaks.
It provides for an ideal spot for travellers to kick back and relax, eat well, and go horse riding and paddling on the lake.
Did you know?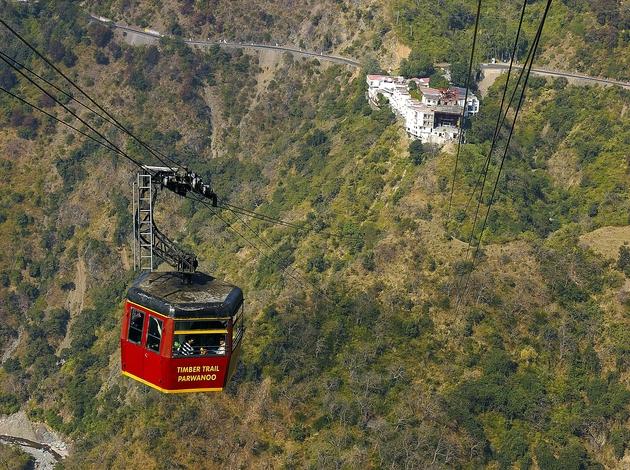 Photo by Giridhar Appaji Nag Y
One of the most magical and amazing, almost "carnival in the sky" like destination is the Snow View. A cable car runs upto it. On a clear day it gives a panoramic Himalayan view, including that of Nanda Devi. At the top, you'll find food, souvenir and carnival stalls, as well as Mountain Magic, an amusement park with kid's entertainment, which includes bumper cars, trampolines and a flying fox also.
The place has an extravagant habitation of rhododendron flower and various fruit orchards. Just at the outskirts of the main Nainital town are the beautifully colourful orchards of apple, apricot, banana, big lemons, kafal, peach, pears, oranges, strawberries and various other indigenous fruits. All these come together to add to the splendid and amazing beauty of the place.
Probably one of the few of its kind in our country, located high atop, the Nainital Zoo has some large enclosures containing Himalayan animals like, Siberian tigers, leopards and lots of pheasant species. It is situated at a steep 20 minutes walk from the Mall Road.
Want to explore Nainital? Plan your trip with Nainital Trip Planner!
Also Read: 50 Best Hill Stations in India
4. Haridwar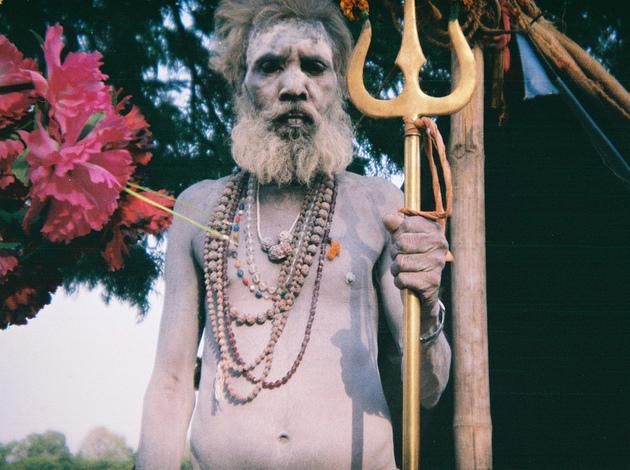 Photo by Rodrigo Sombra
This place rightly acts as the spiritual high ground due to the various temples and ashrams that it is adorned with. Haridwar is the entry point of the famous Char Dham Yatra.
It is one of the four cities that hosts the Kumbh Mela during its 12 year cycle. This carnival celebrates the victory for good in the battle for supremacy against evil. The major purpose for devotees is to take a holy dip in the rivers to purge themselves on the deemed auspicious days.
Did you know?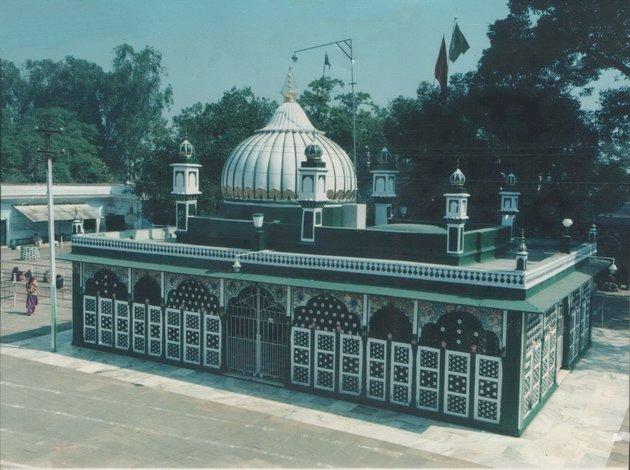 Photo by Mushahid Raza Ansari
The whole city is decked with hundreds of small and big temples and yet in the middle of the city is the famous 13th century dargah, Piran Kaliyar. This historical and beautiful dargah was built by Ibrahim Lodhi and is the resting place of Sufi saint Alauddin Ali Ahmed Sabir Kalyari.
Haridwar is one of the oldest, most ancient cities in the world. It dates back to 1700 B.C.
A temple in Haridwar is dedicated to Mother India called as Matri Mandir. On the first floor of the temple is the statue of Bharat Mata. The second floor, Shur Mandir, is dedicated to the well renowned heroes of India. The third floor of Matri Mandir is dedicated to the achievements of India's revered women, such as Radha, Mira, Savitri, Draupadi, Ahilya, Anusuya, Maitri, Gargi etc. The great saints from various religions, including Jainism, Sikhism, and Buddhism are featured on the fourth floor Sant Mandir.
Haridwar is a major centre for Ayurveda and Hinduism. The Shanti Kunj is known worldwide for its herbal and ayurvedic sources. A havan goes on continuously for world peace.
Also Read: Bungee Jumping Destinations In India
5. Dehradun
What it is famous for: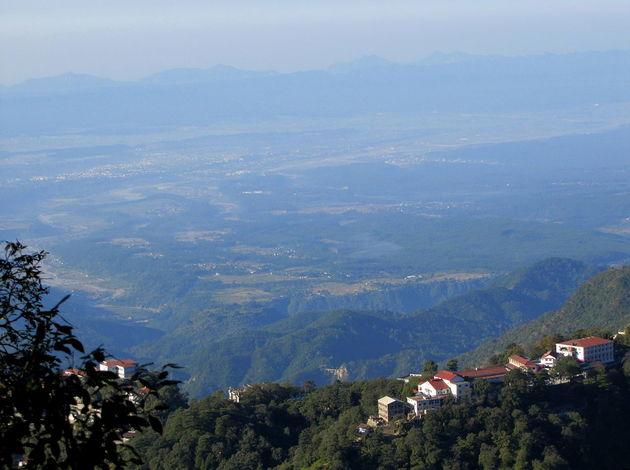 Located at the unknown foothills of the Himalayas. Dehradun is the capital of Uttarakhand.
The geographical location of Dehradun is picturesque with the Himalayan ranges in view and the River Ganga and River Yamuna flowing on either sides of the city.
It is also quite renowned for splendid architectural display by some of the ancient constructions.
Did you know?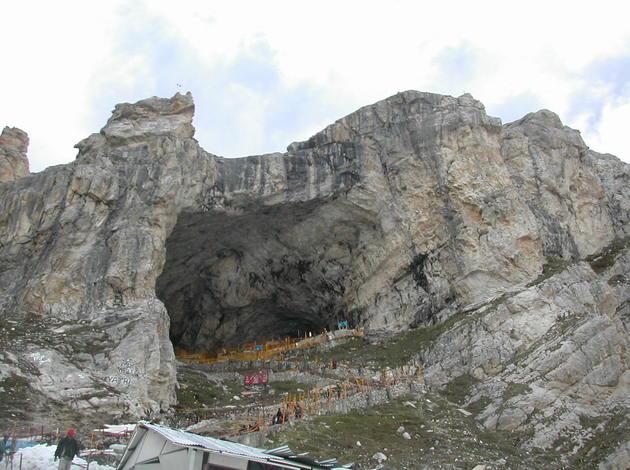 Photo by Gktambe
Robber's Cave, locally known as Guchhupani is a river cave formation located approximately 8 km from the main city. The cave is about 600 metres long and is divided into two main parts. The cave has a highest fall of 10 metres. In the central part of the cave is a fort wall structure, which is now broken.
India is the second largest producer of Lychees in the world. Dehradun is the largest producer of this pretty looking red on the outside, white soft and pulpy inside fruit.
Established as Imperial Forest Research Institute in 1906, Forest Research Institute (FRI), is a premier institution under the Indian Council of Forestry Research and Education (ICFRE) present in Dehradun. It has an amazing training facility, museum and is a popular spot for shooting movies.
In short Uttarakhand may be a small state but it harbours in itself a Pandora's Box of surprises of all kinds. Be it a solitary retreat as a backpacker, honeymooning couple, tourists or family vacation; Uttarakhand, interestingly caters to the wills, needs and demands of all and sundry.
What are you waiting for? Pay a visit soon!