13 Vacation Rentals in San Diego That Are Homely and Hip!
* Disclosure: This post may contain affiliate links, which means we may receive a commission if you click a link and book something (there is never any extra cost to you for using these links).
Be it an ardent traveller or someone who just likes to take a break once in a while, a leisurely vacation trip in what deemed to be 'America's Finest City' is probably on everyone's wish list. Yes, San Diego has got a reputation! And has everything to perfectly back it up. With stunning coastlines, perfect tropical weather, and a range of drool-worthy culinary delights, the city as a holiday destination is hard to resist.

But you know what's even harder? Finding a nice accommodation in this expensive place that perfectly fits your bill. And that's why to help you out, we have sorted a list of vacation rentals in San Diego that packs everything you need to enjoy a happening San Diego trip. Check them out!
1. Most Popular Listing Walk to Bay Downtown Park/Zoo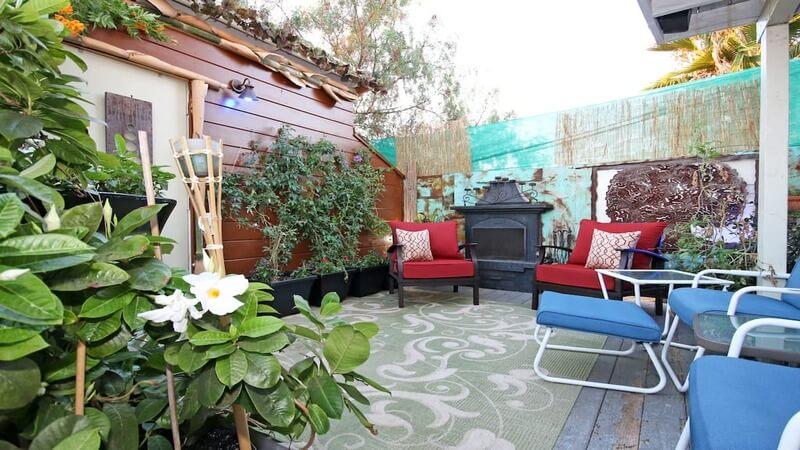 Image Source: Airbnb.com
Should you be a fan of the outdoors, this Airbnb is not going to cease to impress you. Located at an impressive location that has the Downtown Skyline and the Bay lying under you, this Airbnb is all the good things California represent bundled up into an accommodation! And just when you the California vibe starts to take over you, the BnB's tropical charm will blossom over you. The area is extremely safe for you to explore around in the day as well as night. Popular spots like the downtown, Little Italy, Balboa Park and Zoo among others lie at a walkable distance from here.
Price: 81 USD Per Night
Amenities: Kitchen, Wifi, Cable TV, Air conditioning, Laptop friendly workspace, TV
Check in: Anytime after 3PM
2. Matthew's Oceanside House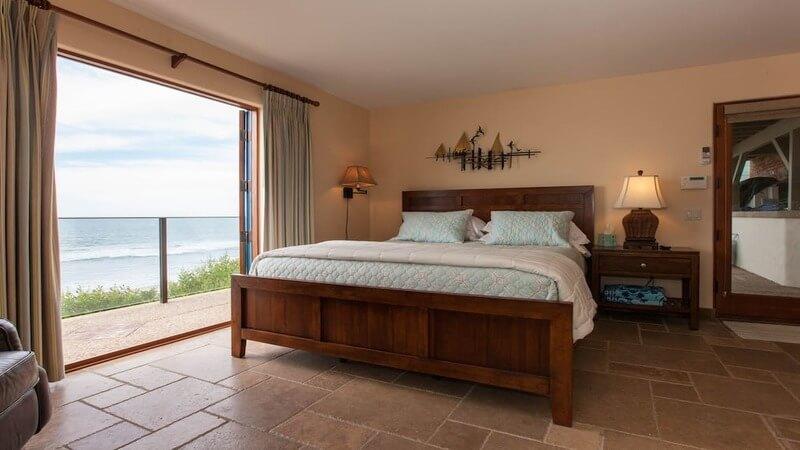 Image Source: Airbnb
If a relaxing and fun rendezvous in the midst nature is what you have in mind for your San Diego visit, this is probably the best place to crash in. No kidding! This seafront rental has some really spectacular views which you can spend an entire day admiring. If not, walk through the back door of the house to the nearby beach and bask in its blissful surrounding. Aptly located, it is also close some great restaurants, which the ever friendly host Matthew will help you get acquainted with.
Price: 250 USD Per Night
Amenities: Wifi, Kitchen, Washer & Dryer
Check in: Post 3 pm
3. A Welcoming Home in a Prime Locality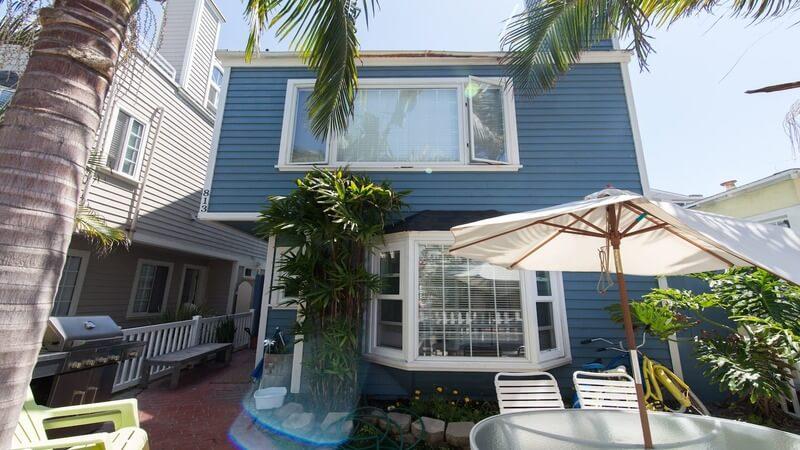 Image Source: Airbnb
Travellers looking for a 'Home Away From Home' experience, this one is for you! The cosy beach house conveniently sits between the Pacific Ocean and Mission Bay- both of which are accessible from here and is just a few walks away from all the great spots in the Mission Beach area. As for rest, you will get to snuggle up in a warm bed, eat your heartful in the kitchen (if you feel like cooking that is) and occasionally spend some quiet time overlooking the surrounding in the upper deck. Steve is a great host and is always there to help his guests.
Price: 250 USD Per Night
Amenities: Wifi, Kitchen, Parking, Indoor Fireplace
Check in: Post 2 pm
4. Bella Vita- For a Lavish yet Affordable Experience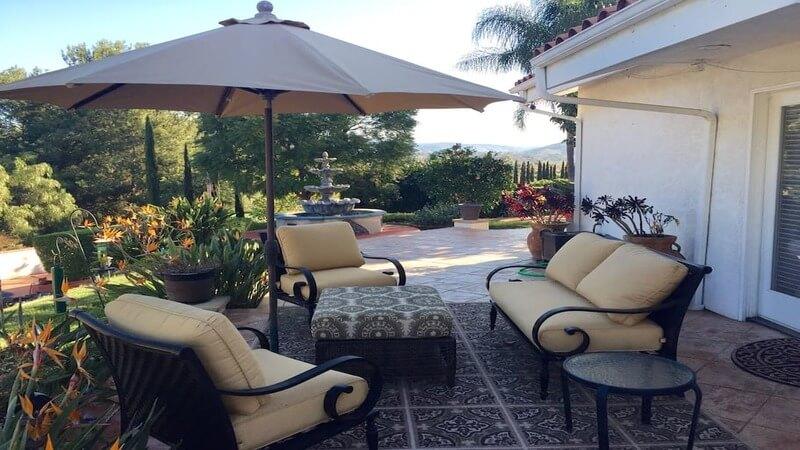 Image Source: Airbnb
Bella Vita spells luxury, and that too in a very homey convenient way. Decked with spacious en suites bedrooms, all well designed and thoughtfully put together, the place also boasts of some amazing amenities that only seems to add a cherry to the cake. Soak yourself in its solar heated pool, have a relaxing spa session or stroll through its vast surrounding. The owner Peter and his dogs are always there to ensure that you have a wonderful time here.
Price: 329 USD Per Night (369 USD Per Night in Weekends)
Amenities: Wifi, Kitchen, Pool, Hottub, Event-friendly
Check in: Post 2 pm
5. San Diego Bay - Stay on the Bay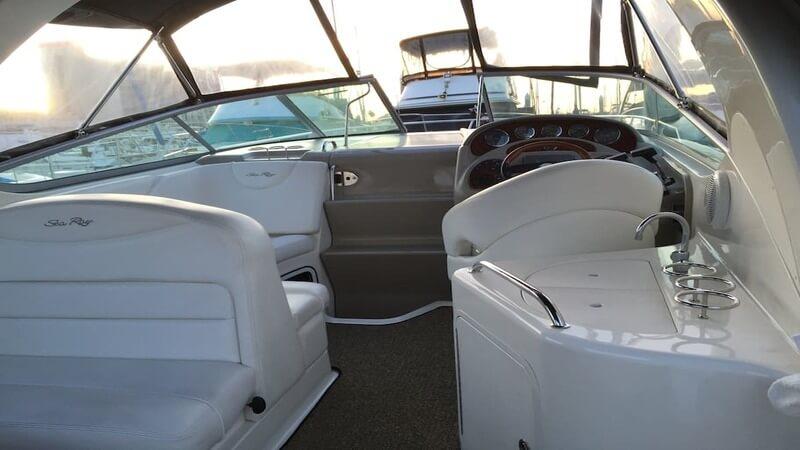 Image Source: Airbnb.com
Staying on a boat and beholding all what San Diego has to offer you, sure is a great way to explore this Californian gem. This is the closest you could experience the popular California sunsets, given the fact that you will literally be staying in the bay. A bunch of restaurants lie in the vicinity should you want to go and grab a bite anytime of the day. Views of the marina will keep you delighted all day long!
Price: 68 USD Per Night
Amenities: Free parking on premises, Kitchen, Breakfast, Wifi, Hot tub, Pool
Check in: Anytime after 5PM
6. Impressive Downtown condo with views and parking!!
Does the idea of staying in a plus condo fancy you for your San Diego sojourn? If yes then this property will impress you to no bounds. Donning some stylish contemporary interiors, this bnb is easily walkable from some of the most happening areas of San Diego including the Downtown and attractions such as Balboa Park and Seaport Village. This is especially perfect for a group of six people. The rooftop hot tub is something to look forward to!
Price: 324 USD Per Night
Amenities: Elevator, Free parking on premises, Kitchen, Wifi, Hot tub, Air conditioning
Check in: Anytime after 3PM
7. Mario's Leisure Kingdom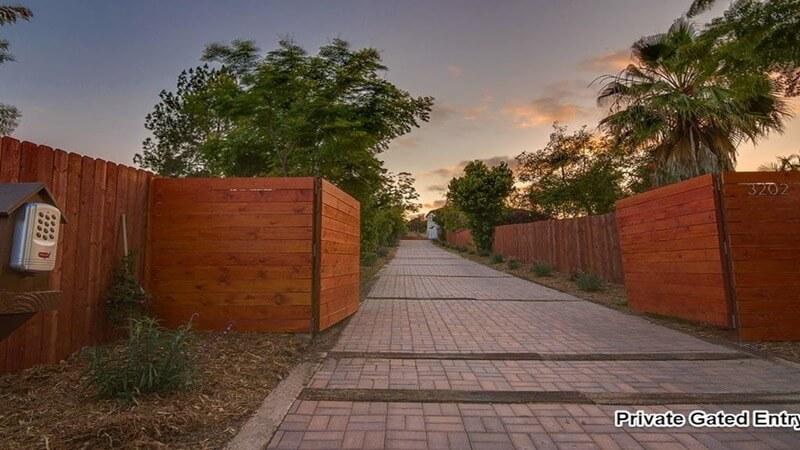 Image Source: Airbnb
Wish to spend some time away from the city yet not so far from it? Consider staying at this 6 bedroom luxury home that strategically distances itself from the city's bustle (thanks to its countryside like locality) but leaves everything else - shops, marketplaces to restaurants within the vicinity for you to explore. The property is just minutes away from downtown, has all the amenities and is in an easy distance with the major attractions around. Mario is very informative and ready to help you with anything you need.
Price: 399 USD Per Night (499 USD Per Night in Weekends)
Amenities: Wifi, Kitchen, Air Conditioning, Washer, Pets Allowed.
Check in: Post 4 pm
8. La Jolla's Little Heaven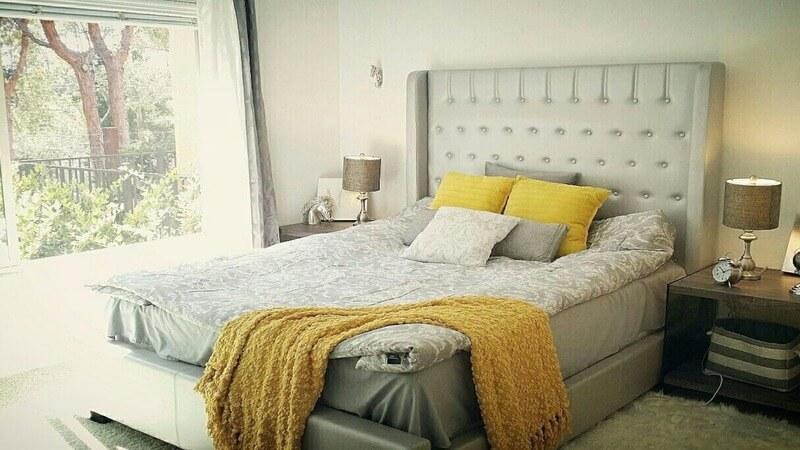 Image Source: Airbnb
Not your typical vacation rental, this 3 bedroom resort style apartment is a slice of goodness for those who wish to indulge in a lavish affair. Tastefully decorated with modern amenities and designer furniture, the place bespeaks ambience befitting of a royalty. With features like resort style pool, jacuzzi, and BBQ area, you are bound to have an experience worth remembering!
Price: 229 USD Per Night (259 USD Per Night in Weekends)
Amenities: Wifi, Kitchen, resort style Pool, Hot Tub, children's play area, BBQ & Picnic Area
Check in: Post 3 pm
9. A Chilling Vacay in David's Pool Palace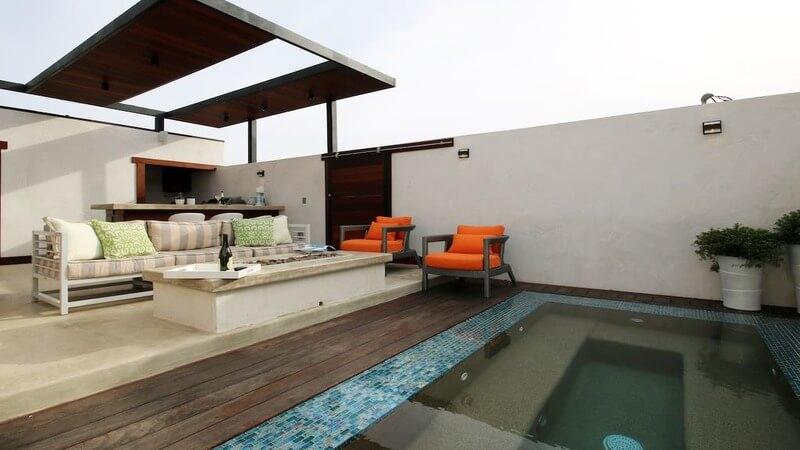 Image Source: Airbnb
Make this place your personal five star home for few days and have fun like never before! Here, you can get everything (literally everything!), from indoor and outdoor tv, heated splash pool to fire pit and sono sound systems. To add more to it, it is just a few kilometres away from city's most attractions like little Italy, gaslamp district and balboa park; also the large shopping district in case you wish to embark on a shopping spree first thing in the morning. Come with your friends and party till the sun goes down!
Price: 209 USD Per Night (259 USD Per Night in Weekends)
Amenities: Wifi, Kitchen, Fireplace, outdoor tv and sound system, Grill, Spa and Pool
Check in: Post 4 pm
10. Resah's All Inclusive Oasis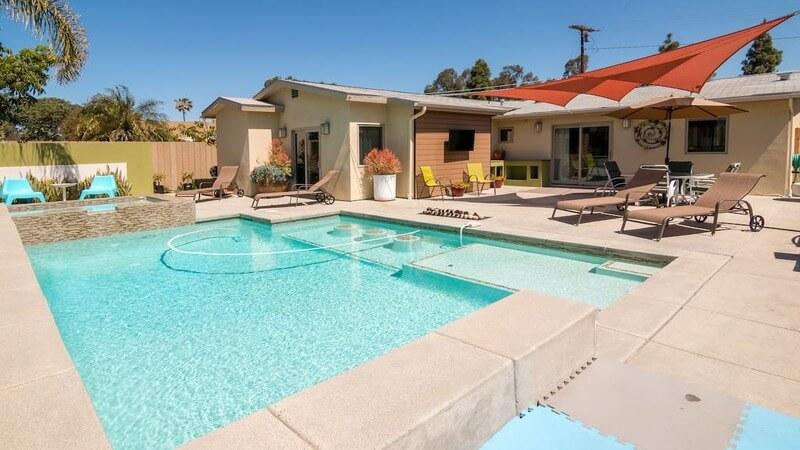 Image Source: Airbnb
Staying in this modest pool house is one of the best experiences you will ever have! The place offers plenty of opportunities to live like a San Diegan and create some happening memories in the wake. The single story home has a very nice backyard which greatly resembles a luxury resort complete with a resort pool and spa. To add more to its awesomeness, there are amenities like BBQ, Bar Area and large Jacuzzi that just give it the right edge. Resah, the amiable host and good friend will make sure that you have everything at your disposal.
Price: 212 USD Per Night (350 USD Per Night in Weekends)
Amenities: Wifi, Kitchen, Cable TV, BBQ, Kids Play Area, Dog Run, Pool and Jacuzzi.
Check in: Post 4 pm
11. Beach Retreat in Richard's Townhouse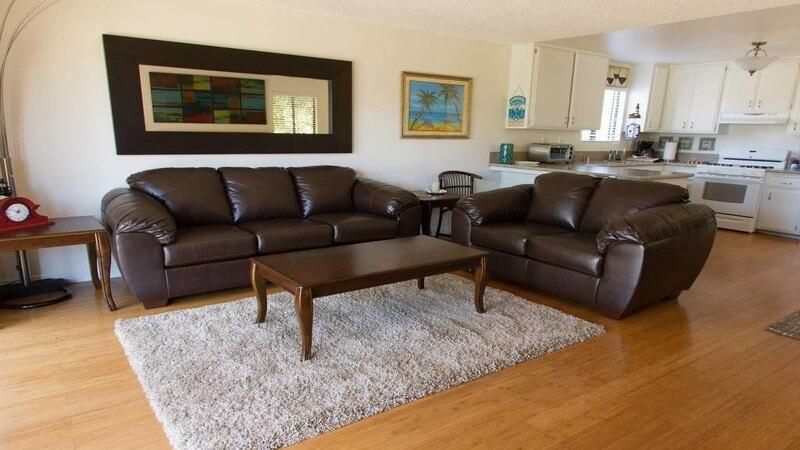 Image Source: Airbnb
Living in this charming townhouse is like experiencing San Diego in an entirely different way. While the house is located in the midst of a 1960's beach town, providing it with its old school charm, by no means it is boring or dull. In fact! if you look closely, you can see specks of modernity and liveliness in its surrounding with popular Beacon beach being just a few steps away. Add in the 2 bedrooms and a well-maintained oceanfront grass yard and you have the perfect recipe for a great stay. In nights you can visit the nearby cliffs to get a great view of city's coastline and adding a cherry to the cake is the myriad shops, stores and restaurants that are in close vicinity and can be accessed anytime!
Price: 200 USD Per Night (230 USD Per Night in Weekends)
Amenities: Wifi, Kitchen, Cable TV, Free Parking, Washer, Pets Allowed.
Check in: Post 4 pm
12. A Gem Cottage for a Comfortable San Diegan Experience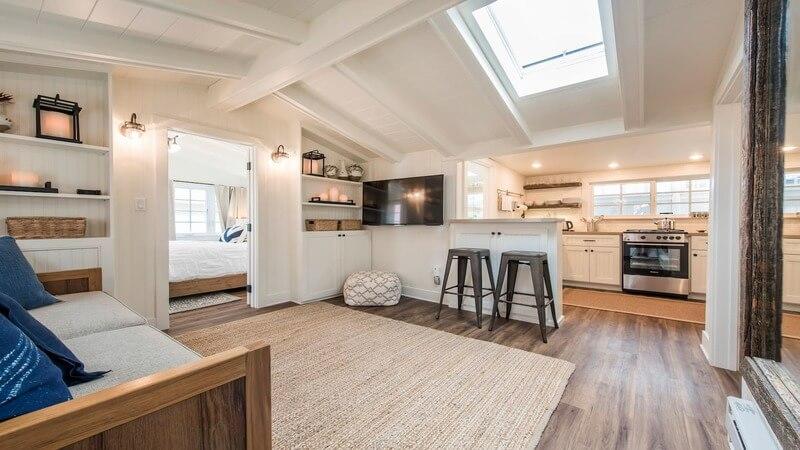 Image Source: Airbnb
Wonder what it is like to live as a local in San Diego and wish to experience the same? You don't have to go very far for that. Molly's this little cottage home is impeccably nestled in the heart of Mission Beach providing easy access to the azure waters of the Bay. To make your stay even better, she had it designed is a cosy manner decked with customised furniture, warm beds with linen sheets, air conditioning and literally everything you might need to enjoy your trip thoroughly. Just come here and gear up for a memorable time! Make sure to use San Diego trip planner for creating a perfect trip.
Price: 231.65 USD Per Night
Amenities: Wifi, Kitchen, Washer & Dryer, Cable TV, Recreational Gears.
Check in: Post 3 pm
13. Ghassan's Budget Condo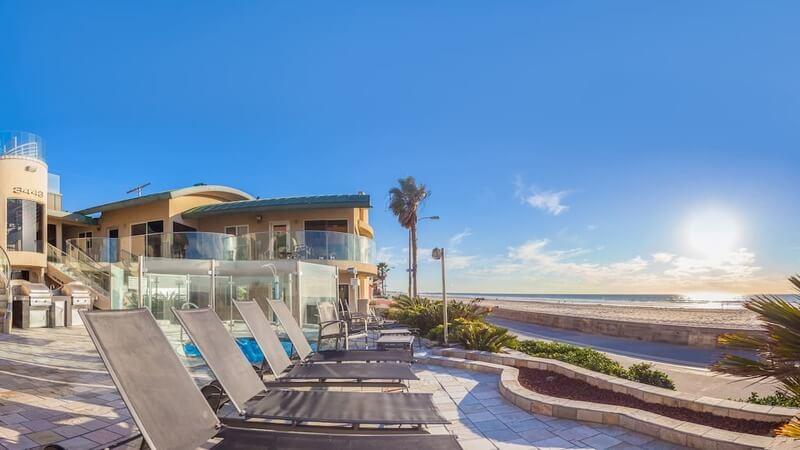 Image Source: Airbnb
You might think that looking for a budget accommodation in San Diego is a tough task to accomplish. Well, not really if you know where to look at. Come to this 2 bedroom budget condo which lies very close to boardwalk right on the beach and is adorned with all the necessary amenities like BBQ area, a stone patio and Hot tub. It is a very beautiful place with subtle scenic views of the ocean. The location being close to shopping area and restaurants will leave you ample opportunities to savour to your heart's content.
Price: 283.13 USD Per Night
Amenities: Wifi, Kitchen, Fireplace, Air Conditioning
Check in: 3 pm to 8pm
While there is absolutely no dearth of places to stay in San Diego, it is still a wise move to do the proper research before arriving. After all, no one likes unnecessary hassles, right? Hope our list has helped you there!
You may like to read:
Hiking Trails Around San Diego