10 Veg Restaurants In Mumbai That Serve Delectable Food!
* Disclosure: This post may contain affiliate links, which means we may receive a commission if you click a link and book something (there is never any extra cost to you for using these links).
The financial centre of India does hold something for everyone who comes here. While the city might dazzle more with a number of pubs and posh restaurants that serve delicious continental and international cuisine, Mumbai holds no dearth for the vegetarians. The city houses some of the best vegetarian restaurants that serve such delectable food that you might just turn green thanks to them. So here's a list of some of the best veg restaurants in Mumbai to ravage!
1. Quattro Ristorante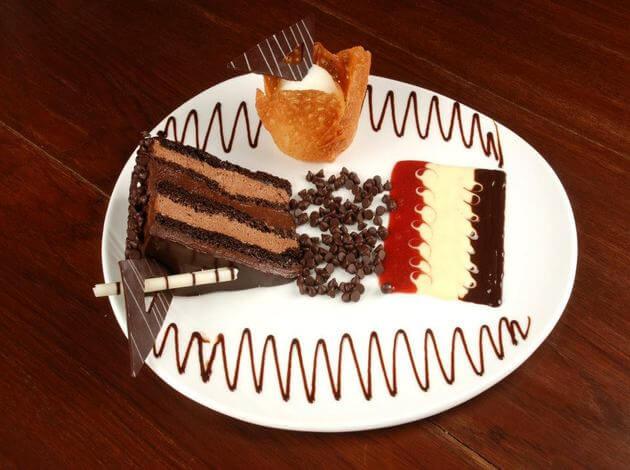 PC: Quattroristorante/Facebook
Where: 7, Janta Industrial Estate, Senapati Bapat Marg, Opp. High Street Phoenix, Lower Parel, Mumbai
Cost: Rs 1000 for 2
What is Special: Mexican and Italian dishes, Guacamole and Veg Pizzas.
Pure vegetarian Mexican and Italian! Quattro has become quite popular for its expansive menu and striking décor. Begin your gastronomic journey here with nachos grande, generously doused with beans, cheese and guacamole. And ofcourse vegetarian pizzas and pastas are to die for here! The best is reserved towards the end- the red velvet cheese cake.
2. Breeze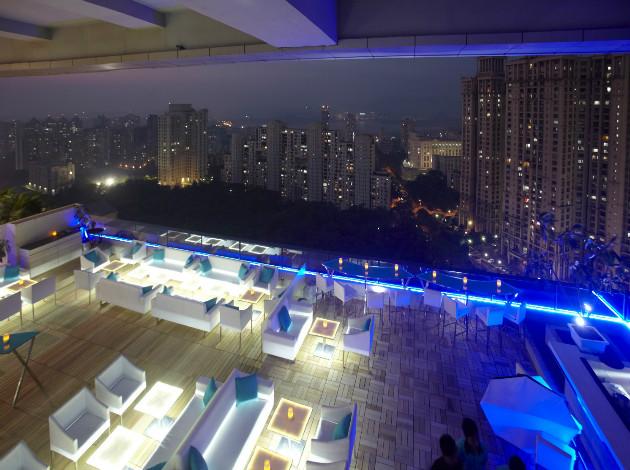 PC: BreezePowai/Facebook
Where: NC Foods, 8th Floor, A-Wing, Supreme Business Park, Hiranandani Gardens, Powai, Mumbai
Cost : 1200 for 2
What is Special: Sandwiches, Soups, Salads and Veggie Pizzas.
This rooftop lounge is popular for its panoramic views of Powai Lake and the surrounding skyscrapers as well as its Mediterranean fare. They have an exquisite range of tapas plates, along with soups, salads, sandwiches and pizzas.
Must Try - Best Ice Creams in Mumbai
3. Wok This Way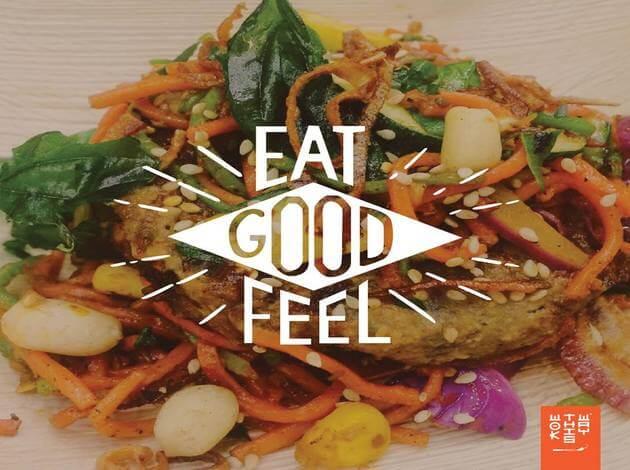 PC: wokthisway.co/Facebook
Where: 7A, Janta Industrial Estate, S B Marg, Opp Phoneix Mills, Lower Parel, Mumbai
Cost : Rs. 800 for 2
What is Special: Live Wok counters with Chinese Delight such as noodles and vegetables.
Walk in to pick up an ingenious menu, with check-boxes laden with various options of sauces, noodle variants, vegetables, protein sources and garnishing. Just like subway, their chef cooks in a wok at a live counter before you. Not to mention, it is easily one of the best veg restaurants in South Mumbai.
4. Zen Cafe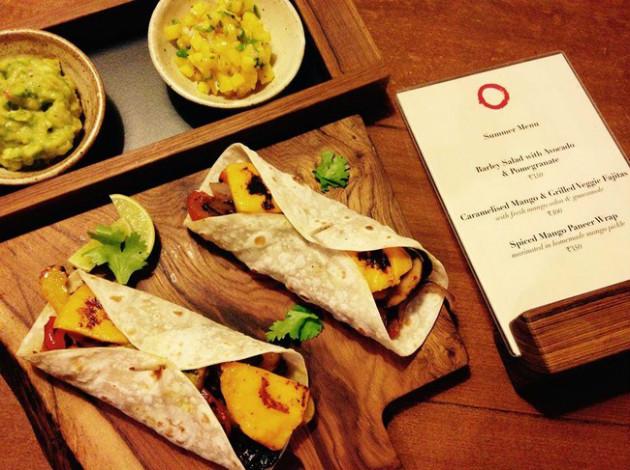 Where: KSL House, Raghuvanshi Mills, Lower Parel, Mumbai
Cost : Rs 1000 for 2
What is Special: Cafe house, Mexican and Italian food.
Claiming to offer a distinct experience from the usual dining one, the Zen Café is one vegetarian café in Mumbai that serves a creative ambience along with great food. Focussing on the element of conversation, the café has created quite an outrage amongst the youngsters of Mumbai.
Also Read: Best Parsi Cafes In Mumbai
5. The Yoga House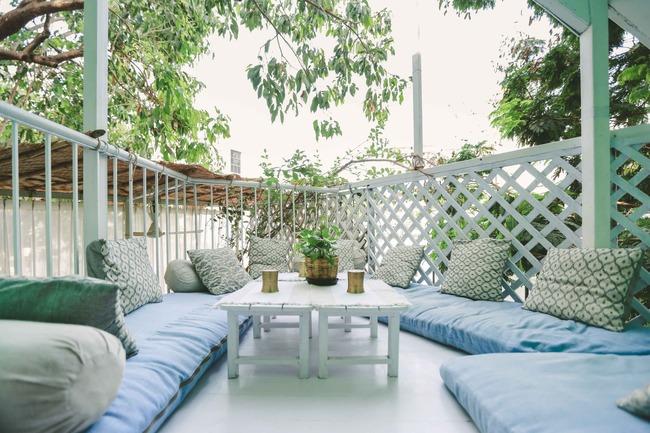 Where: Nargis Villa, Sherly Rajan Rd, Pali Hill, Mumbai
Cost for 2: 1000
What is Special: Ten Grains Bread, Paneer Bhurji, Carrot Cake and Signature Hash Browns.
A blend of Goa and Greece, the Yoga House in Bandra houses a health food cafe, a yoga studio and a shop stocking clothes, muesli and more! This cafe is known for serving vegetarian snacks with a dash of healthy twist. Must try are juices here!
Check out - Theme Restaurants in Mumbai
6. Burma Burma
Where: Kothari House, Allana Centre Lane, MG Road, Behind Mumbai University, Fort, Mumbai
Cost : 1500 for 2
What is Special: Veg Burmese food - Grape fruit Salad and Raw Mango Salad.
Traditional Burmese cuisine presented in a modern-rustic setting with unique decor and a tea bar. Don't forget to have salads here- Mandalay Laphet Thoke Tea Leaf Salad, the Gin Thoke Pickled Ginger Salad, the Sayukthee Thoke Grapefruit Salad and the Tayat Thi Thoke Raw Mango Salad.
Check out Best Bars in Mumbai that Assure Dizzying Times
7. Relish - International Veg Cuisine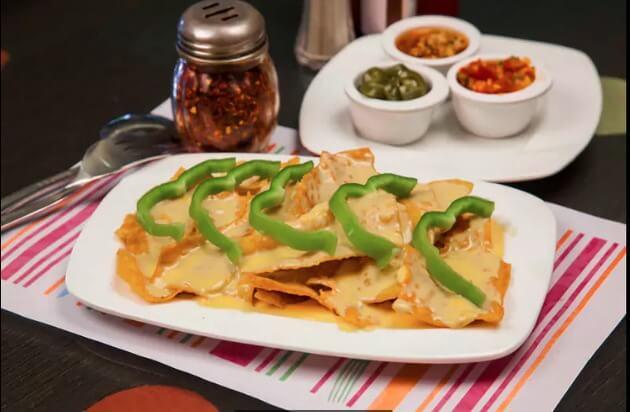 PC: zomato
Where: Prem Court, J Tata Road, Churchgate, Mumbai
Cost: 1200 for 2
What is Special: Mexican Rice, Spicy Indiana Pizzas and Corn Kebab Sizzlers.
If vegetarian food comes in this variety then I am sure people would love to turn to a complete green diet!This multicuisine restaurant in Mumbai churns out consistent quality. Suggested picks are Mushroom Platter, Thai Curry, Mexican Rice with Bean Curry, Spicy Indiana Pizza, Lasagna, Bruschetta and Corn Kebab Sizzler with Mexican Rice. Their Cheese Fondue is a must try, as are their Italian and Mexican Sizzlers.
8. Chetana Restaurant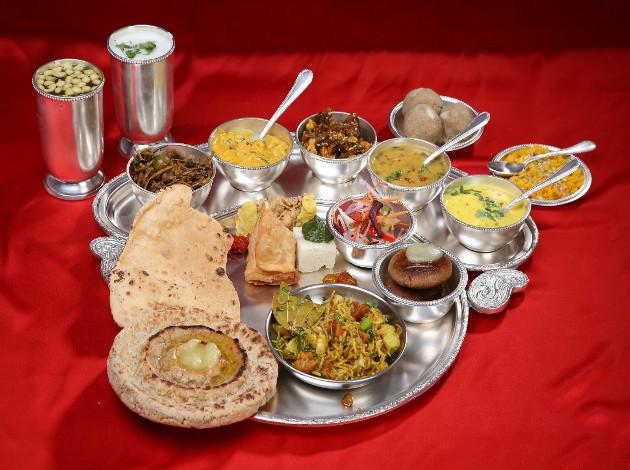 Where: 34, K Dubash Marg, Kala Ghoda, Fort, Mumbai
Cost: Rs 800 for 2
What is Special: Dal Baati Churma, Puran Poli, Gatte ki Sabzi and Bajre ki Roti.
Chetana Restaurant in Mumbai is known for serving the local flavours of Maharashtrian, Gujarati and Rajasthani cuisine. So begin your journey with starters like bhajiya, dhokla, chaas, jaljeera and salads. In the Maharastrian thali, the popular star dishes include 'methi chi bhaji', 'puran poli' (sweet roti) and 'rai batata' which are best clubbed with 'bajre ki roti'. The Rajasthani thali comes across with 'Rajasthani saagh', 'gatte ki sabzi' and the 'daal baati churma' which are prepared in a traditional way.
9. Shree Thaker Bhojanalay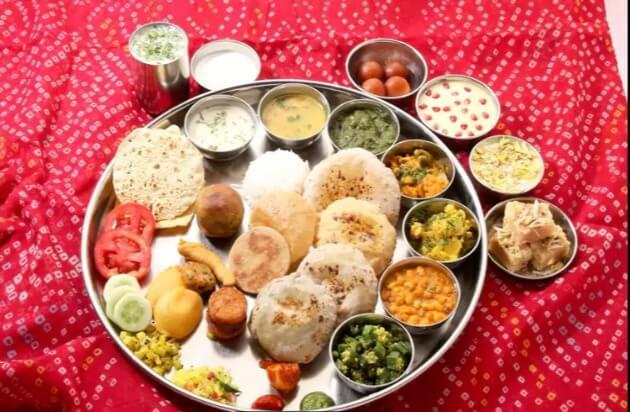 Where: 31, Dadisheth Agyari Lane, Off Kalbadevi Road, Marine Lines, Mumbai
Cost : Rs 700 for 2
What is Special: Corn Parathas, Farsans, Veg Thali and Butter Milk.
This restaurant has become a cult in the field of vegetarian food. One of the oldest thali restaurants in the city, Shree Thakker Bhokanalay offers a range of farsans and five odd vegetable dishes served in every thali. Pick up from rotis, corn parathas, puris and several other kinds of paranthas. Don't forget to have their butter milk! If you're looking for some good veg restaurants that is value for money and fillling, don't hesitate to visit Thaker.
10. Crystal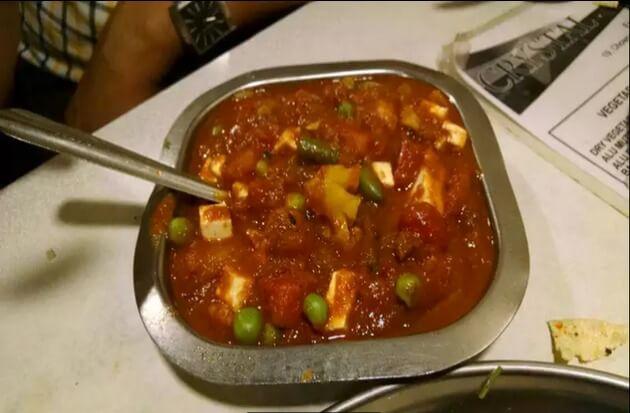 Where: 19, Chowpatty Seaface, Girgaum, Mumbai
Cost : Rs 600 for 2
What is Special: Punjabi Delight- Rajma-Chawal, Paneer Masala, Paranthas and Kheer.
Although a small eatery, Crystal is known for serving lip smacking Punjabi food in Mumbai. Its menu features all north Indian favourites - rajma, paneer masala, baigan bharta and a range of paranthas. Finish your meal with their special kheer!
Do you know of any other veg restaurant in Mumbai that serves mind blowing green cuisine? Let us know.
You may also like to read:
12 Places in Mumbai Where You Get Delicious Pizzas
Home Bakers In Mumbai Who Bake Charming Little Treats
8 Michelin Star Restaurants in India
19 Old and Lost Recipes of India