Everything You Need To Know About Sri Lankan Visa Policy
* Disclosure: This post may contain affiliate links, which means we may receive a commission if you click a link and book something (there is never any extra cost to you for using these links).
Studded beautifully in the Indian ocean, the tiny island country of Sri Lanka is all things exotic. From beaches and jungles to ancient monuments and a bustling nightlife, Sri Lanka never runs out of experiences to cherish. With an extensive range of activities, ancient monuments, and postcard-perfect landscapes, the country is sure to lure you. And to add to all this is an easy visa policy that will make your vacation even more lavish and hassle-free. So take some time off to visit this magnificent nation and refer to the Sri Lankan visa guide below to know all about the visa procedure and the documents you will need to arrange before exploring this wonderland.
1. Who can enter Sri Lanka without a visa?
While citizens of almost all countries require an Electronic Travel Authorization (ETA) to tour through Sri Lanka, few countries are exempted from the same and can enter the country without a visa. These include:
Maldives (30 days, can be extended to 150 days)
Seychelles (60 days, maximum 90 days in a year)
Singapore (30 days, can be extended to 150 days)
2. Sri Lanka's Visa-on-Arrival Scheme
The Sri Lankan government was to allow the citizens of some countries to enter Sri Lanka without a visa from 1st May 2019. The plan, however, was halted in the wake of the Easter bombings in the country. But, the Sri Lankan government is all set to relaunch the pilot project in order to boost tourism. Under this project, Sri Lanka had planned to offer free visa-on-arrival to citizens of 39 different countries. With the recent update, the country has now included India and China under this scheme. So if you are a citizen of any of the following countries, you can get a free visa on arrival, starting from August 1, 2019.
Austria, Belgium, Bulgaria, Cambodia, China, Croatia, Cyprus, Czech Republic, Denmark, Estonia, Finland, France, Germany, Greece, Hungary, India, Ireland, Italy, Latvia, Lithuania, Luxembourg, Malta, Netherlands, Poland, Portugal, Romania, Slovak Republic, Slovenia, Spain, Sweden, United Kingdom, United States of America, Japan, Australia, South Korea, Canada, Singapore, New Zealand, Malaysia, Thailand and Switzerland.
3. Who needs a visa to travel to Sri Lanka?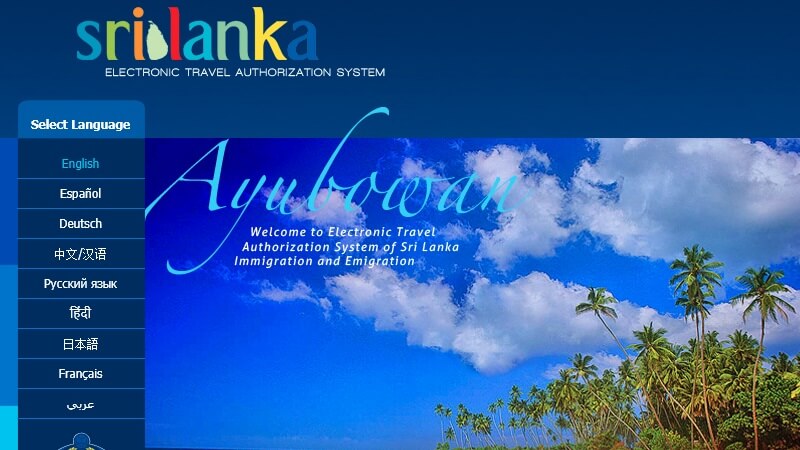 Though Sri Lanka follows a very liberal visa policy under which citizens of many countries have been granted the freedom to obtain a visa on arrival, citizens of some countries still need a visa in advance to enter Sri Lanka. You need to obtain an ETA along with a visa prior to your arrival if you are a general passport holder of Afghanistan, Cameroon, Cote d'Ivoire, the Democratic Republic of the Congo, Egypt, Gabon, Ghana, Guinea, Guinea-Bissau, Kenya, Liberia, Mali, Myanmar, Nigeria, North Korea, Republic of the Congo, Sierra Leone, Sudan, Syria, or Uganda.
If you are a citizen from countries other than those mentioned above and visa exempt countries, you will need to obtain the official authorization for a short-term visit to Sri Lanka which is called ETA (Electronic Travel Authorization). With this ETA, a visa-on-arrival can be obtained which will have a validity of 30 days. The 30-day tourist visa can be extended twice for up to 90 days from the date of initial arrival by contacting the Department of Immigration & Emigration.
Planning a trip to the enchanting island nation of Sri Lanka? Check out 15 Top Things To Do In Sri Lanka.
4. How to apply for a Sri Lankan visa and an ETA?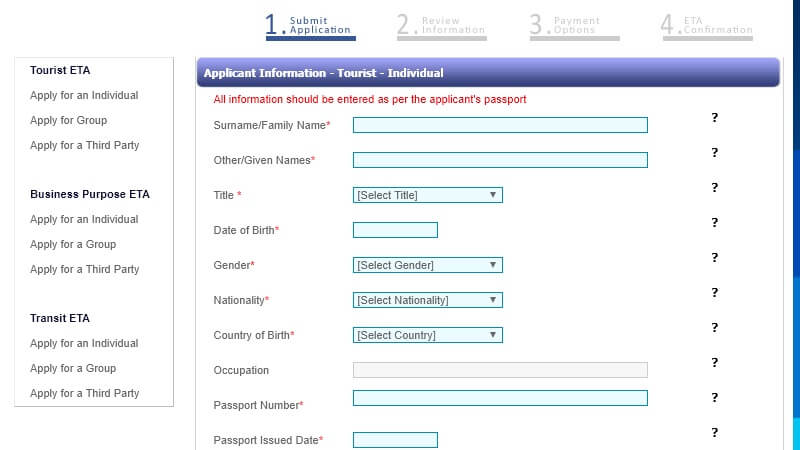 A tourist visa shall be applicable for a short-term visit to Sri Lanka and you can apply for the same online. With this visa, a traveler can go sightseeing, visit friends and relatives, take medical treatment, and participate in events.
Since applying for an e-visa or Sri Lankan ETA is convenient, you can follow these steps and easily get your application process started:
Visit the Department of Immigration & Emigration official website.
Go to 'apply now' and fill in all the details required on the application form.
Make payment for the application fee.
After approval, print out the ETA/visa confirmation.
5. What are the documents needed to enter Sri Lanka?
All applicants applying for an ETA or short-term visa should be able to produce the following documents:
Passport with a minimum validity of 6 months from the arrival date.
An onward or return ticket, if traveling by air.
Proof that you have sufficient funds to support your expenses in Sri Lanka.
An ETA approval copy to produce at the port of entry, in case of visa-on-arrival.
Remember that an ETA is valid only for three months from the date of issuance.
6. What is the fees to apply for Sri Lankan visa?
The ETA processing fee and short visit visa fee depends on the source of the application. While the applicant himself can apply for the visa, other sources could be through a third party, at Sri Lanka Overseas Missions, at the head office of the Department of Immigration & Emigration in Colombo, or on arrival at the port of entry in Sri Lanka. The price also varies depending upon the country of residence and the type of visa. You can consider visiting the Sri Lanka Electronic Travel Authorization System website for more details regarding this.
*The above mentioned information has been sourced from official websites only and might have undergone updates. Please visit the nearest embassy or consular office to know specific and updated details regarding your Sri Lanka visa application requirements.