Places In India for Volunteering Opportunities
* Disclosure: This post may contain affiliate links, which means we may receive a commission if you click a link and book something (there is never any extra cost to you for using these links).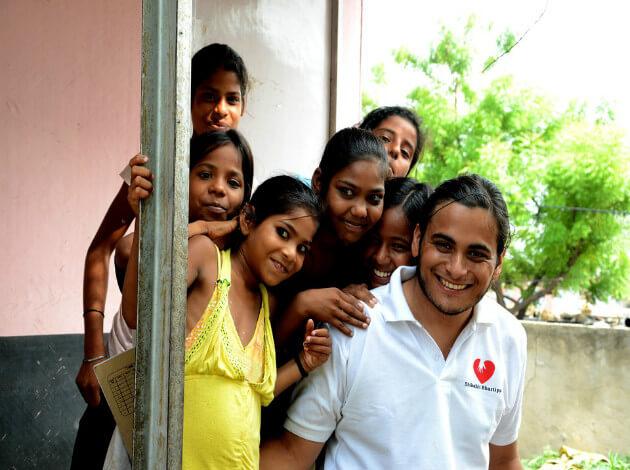 Image Source: pixabay
Volunteer Travelling is a meaningful concept that lets you travel the world, one good deed at a time. A perfect way to explore the world such that it would make a difference to the people, environment or animals in that area, volunteer travelling is a trend that needs to pick up ASAP! If you want to contribute to the betterment of society and are in search of volunteer travel opportunities in India, here's a list of destinations you can head over to.
Jaipur, Rajasthan: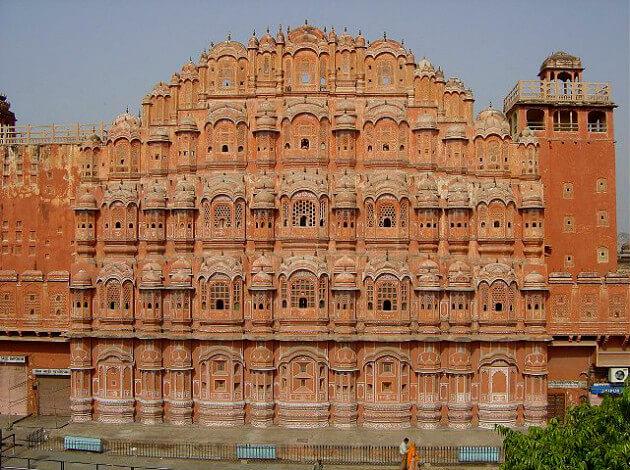 Image Source: wikimedia
The regal city of Jaipur is a dream destination for many. How about you combine your trip to this Pink City with a volunteering mission? A small scale organization called Ladli (translating to loved one) is working towards the development of approximately 100 orphaned and destitute children. Volunteers get to work in the field of child care and child education. If you opt for the latter, you get to teach the children English or Arts and Crafts.
Delhi: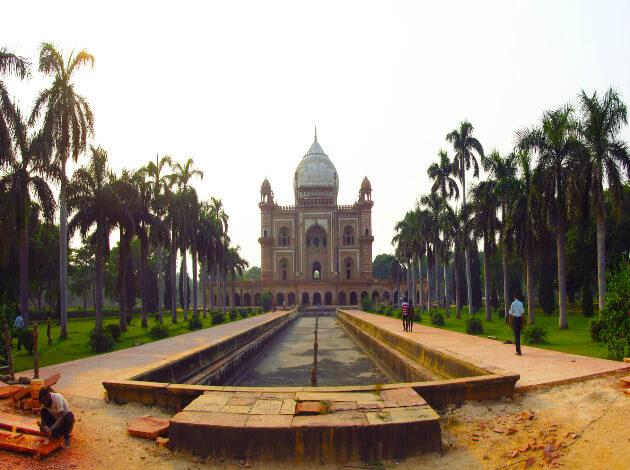 Image Source: wikimedia
The capital of the Republic of India, it is alarming to see how many homeless children there are in the streets of Delhi. The Salaam Baalak Trust is a non-governmental, non- profit making organization that strives towards the betterment of street children in the city. Salaam Baalak means 'salute the child' and the trust does just that. It helps the children achieve their dreams by giving them wings. Volunteers can contribute through monetary donations or by teaching the children a skill or a language or by helping out in the administration of the trust by sharing the workload of the staff.
Auroville, Tamil Nadu: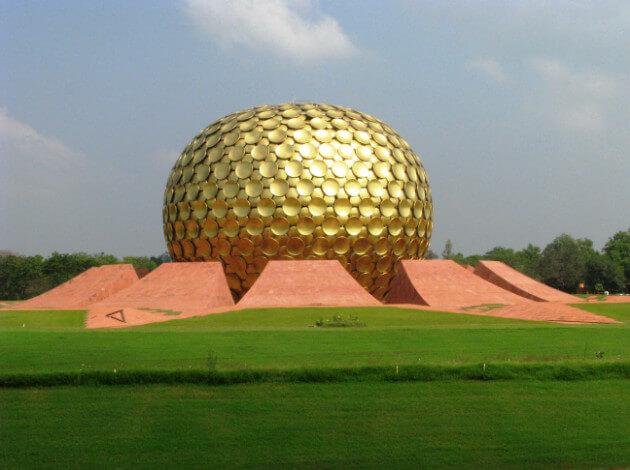 Image Source: wikimedia
A unique place to visit in India, Auroville is an experimental township running along the lines of peace and progressive harmony. If you are in search of volunteer travel opportunities in India and are passionate about the environment, do volunteer with the Sadhana Forest India while visiting Auroville. The organization's aim is to transform the 70 acres of arid and eroded land located on the outskirts of Auroville into an indigenous Tropical Dry Evergreen Forest.
Kanda, Uttarakhand: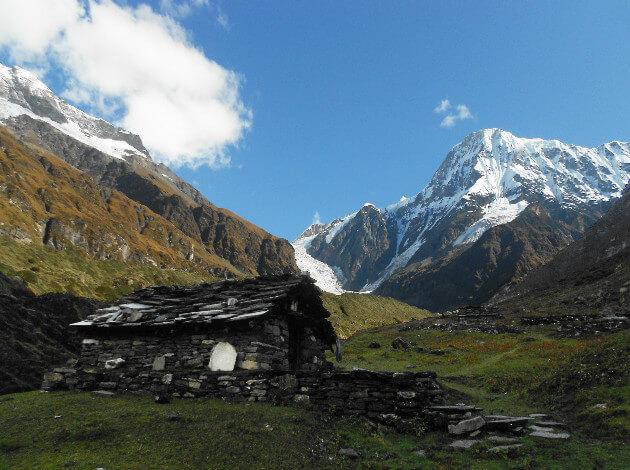 Image Source: wikimedia (image for representative purpose)
Head over to the mountains for some fresh air and fresher perspective. A small town in the state of Uttarakhand, Kanda is the base for the organization R.O.S.E (Rural Organization For Social Elevation). Aiming at improving the education, health and the quality of life of the rural people of the region, R.O.S.E always welcomes volunteers who want to either donate generously or want to teach at the local primary school, help in building community centres as well as toilets, and assist in tree plantations.
Shimoga, Karnataka: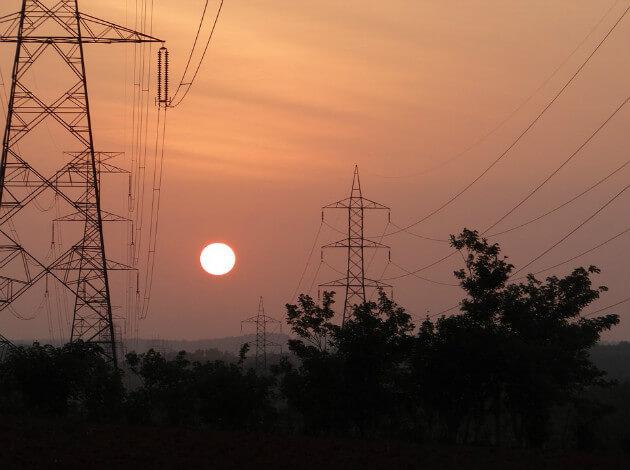 Image Source: pixabay
Shimoga is a city as well as a district is Karnataka. A heaven for wildlife enthusiasts, the district has many zones that have been classified as wildlife sanctuaries. An organization called Agumbe Rainforest Research Centre seeks out volunteers who love nature and are willing to take measures to conserve it. Popular with budding ecologists, volunteers help out in wildlife study by taking photographic inventories of the flora and fauna, tree plantations, conducting studies and researches on the animal dynamics and helping out in the maintenance of the centre.
Kolkata, West Bengal: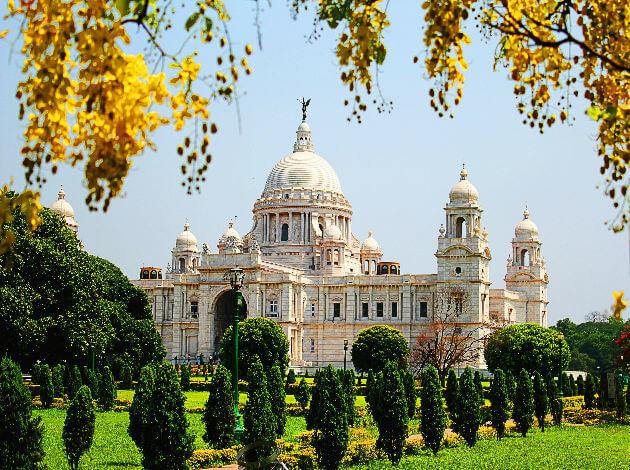 Image Source: wikimedia
The City of Joy, Kolkata is a vivacious capital city, always bustling with energy. While the city is famous for its sweets, its larger than life Durgotsava and for its love of arts, it is infamous for its red light districts. Prostitutions and human trafficking is a major concern. Thankfully, there are many organizations in the city that are working towards the rehabilitation of the affected women and children. Volunteers can help out in various ways, from spreading awareness about sexually transmitted diseases amongst the sex workers to providing legal aid to conducting vocational training classes for the workers as well as their children. One organization you can volunteer with is the New Light charitable trust which strives to provide educational opportunities and safe shelters along with healthcare to the victims of trafficking.
Vishakhapatnam, Andhra Pradesh:

Image Source: wikimedia
Home to many beautiful beaches, the port city of Vishakhapatnam has a sublime charm to it. If you love animals, an organization called Visakha Society for Protection and Care of Animals (VSPCA- India) has been trying hard to improve the conditions for animals in India. Volunteers can opt for sponsoring an animal or promoting the concept of responsible pet care or participate in welfare activities of shelter animals. They can also help in PR and fundraising efforts.
Ladakh, Jammu and Kashmir:

Image Source: wikimedia
The mesmerizing valleys of Ladakh, the spellbinding beauty, the pristine snow, the glistening lakes- the entire region looks like an enchanted land. Located amidst the mountains lies the multi-award winning Druk Padma Karpo School. With a vision to 'supply the contemporary education needs of children in an environment of constant change, whilst determined to preserve the cultural heritage of Ladakh...' the school is bringing about a change, one school campus at a time. Presently, they are in need of fundings for their school expansion. However, if you cannot help monetarily, you can help by offering your expertise- be it in teaching, medicine or construction.
Travelling is not just about oneself. It is also about going out of your comfort zone and exploring places that are in need of some assistance. It is about trying to bring about a positive change in the world. And no matter how small your contribution, remember, little drops of water make the mighty ocean.