10 Water Sports in Andaman to Pump Up Your Adrenaline
UPDATED May 12, 2017
2.6K Views
There might be categories of people who visit Andaman Islands. Some would like to sit up on the shores and enjoy the pristine beauty that envelops the beaches and the crystal clear blue waters here. However, there are others who would just like to plunge into the waves, stroke them and be playful with their upheavals. If you belong to the second category, i.e the ones who would like to pump up their adrenaline hormones, then these water sports in Andaman are a must try for them:
1. Jet Skiing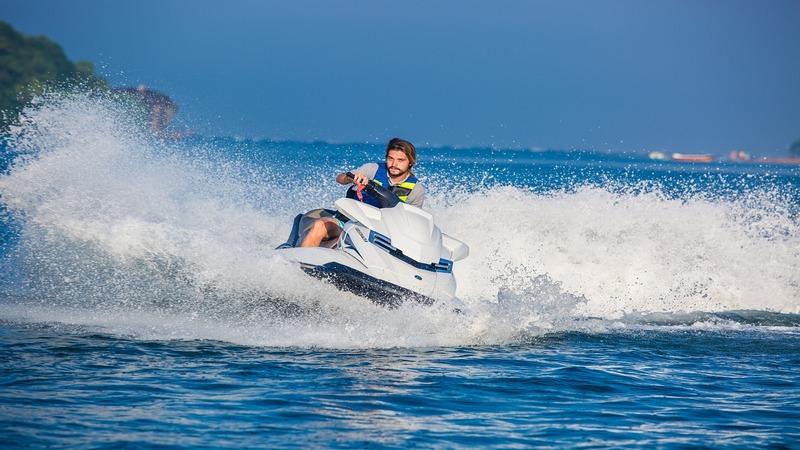 Image Source: Pixabay.com

Where : Elephanta Beach, Andamans
Ski Ride at Beach(per person) INR 350/-
Truly an adventurous water sport, jet skiing definitely stands out! However, the sport is best enjoyed during good weather only. During heavy downpour or riding during a storm could be dangerous.
2. Speed Boating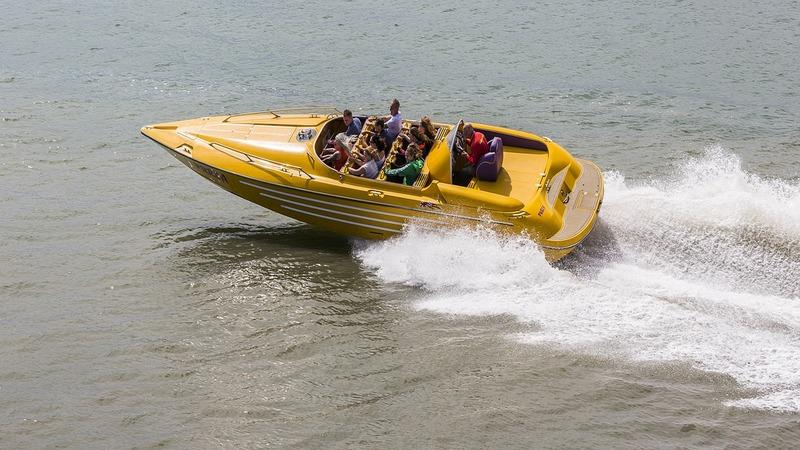 Image Source: Pixabay.com

Where : Havelock Island, Andamans
Speed Boating : 500/- per person
This water sport is meant for people who would like to take care of their safety as well! Be inside the safety of a speed boat as it splashes through the waters at pulsating swift.

3. A Ride In The Seaplane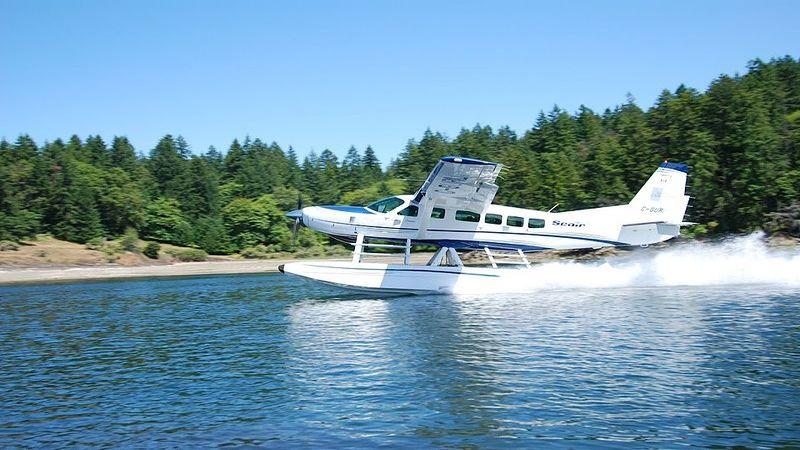 Image Source: Wikimedia Commons

Where : Port Blair to Havelock Island
SeaPlane - 2500/- per person
Definitely something your can't miss while you are here! Andaman is the first place in India to recently introduce, commercial Seaplanes. These sea planes can carry 9 passengers at a time and ply between Port Blair and Havelock Island. The ride takes only 15 minutes which otherwise by ferry would take 2 hours.
4. Glass bottom Boating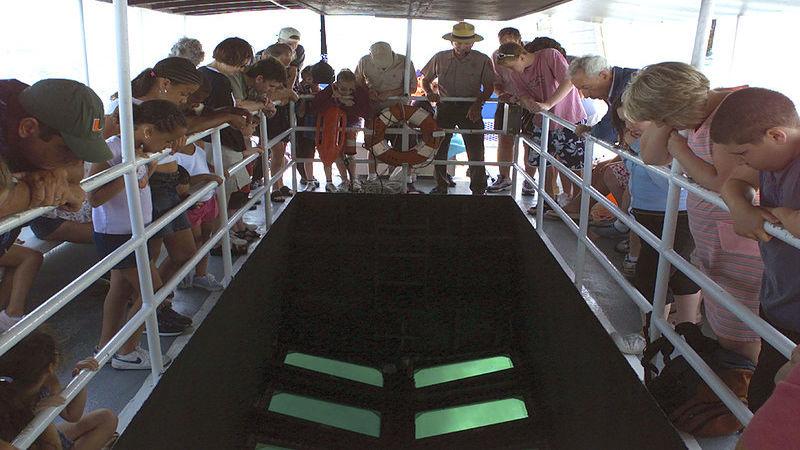 Image Source: Wikimedia Commons

Where : North Bay Coral Island
Glass bottom boat riding per person INR 350/-
Sea the water life while sitting a top of your boat! Tiny boats with glass bottoms for you to have a glimpse of the water life are a new rage! You can take glass bottom boat rides from Water Sports Complex to North Bay Coral Island or Port Blair is to Jolly Buoy Island.
5. Sport Fishing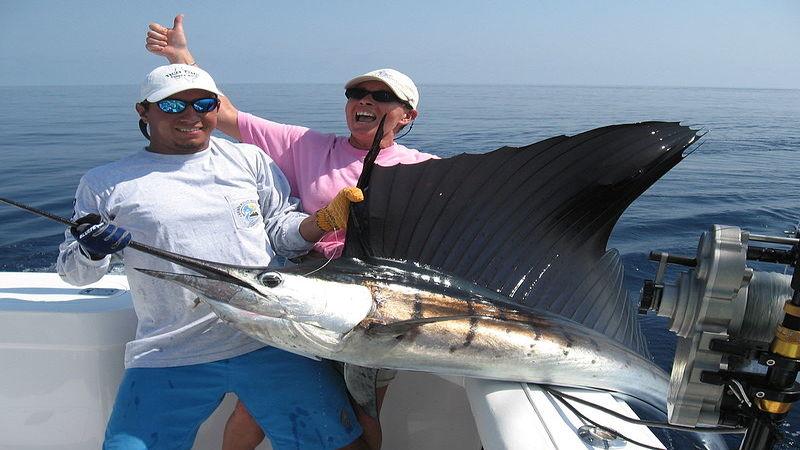 Image Source: Wikimedia Commons

Where : Beaches of Andamans
Sport Fishing - INR 400/- per person
Go on a fishing trip in one of the swanky yachts. Mostly these trips begin in the afternoon, post lunch. To add more to the fun, you can cook and eat the prizes you catch on your fishing trip.
6. Under Sea Walking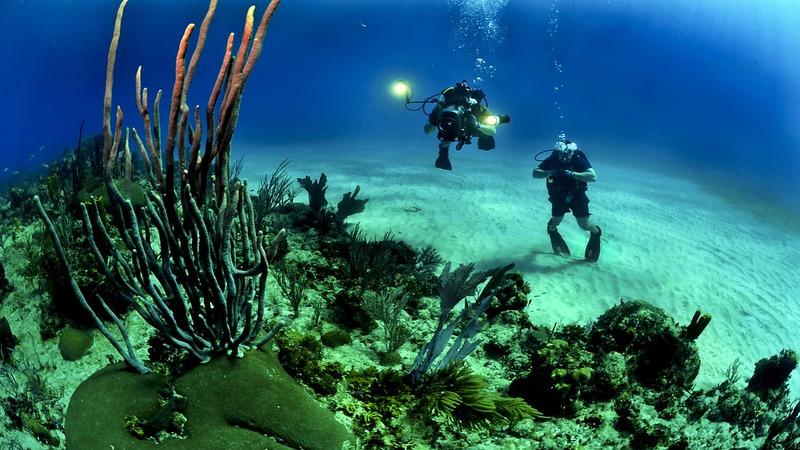 Image Source: Pixabay.com

Where : Sea Link Adventures at Havelock, Andamans
Under Sea Walk at Havelock INR 3200/-
Under Sea walking is another superbly fun adventure sports in Andaman. Absolutely no experience required. No complicated equipment to handle and you get to walk on the smooth and clean sand of the sea floor with a helmet which offers a close up view of the underwater world without any hassle.
7. Parasailing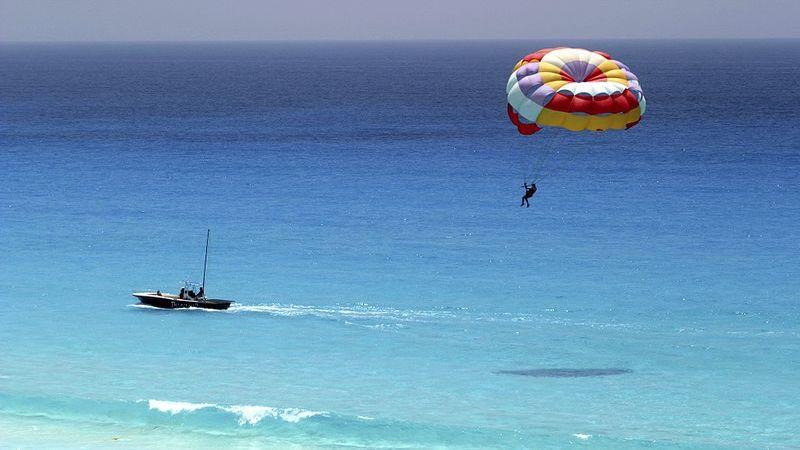 Image Source: Wikimedia Commons

Where : Andaman Water Sports Complex, Port Blair
Parasailing - INR 3200/-
Even the non swimmers can do this! Parasailing is a sport that is a wonderful mix of water and air borne adventure. You're tied behind a motor boat while harnessed in a parachute. So, you fly like a kite behind the boat as it speeds off into the sea.
8. Scuba Diving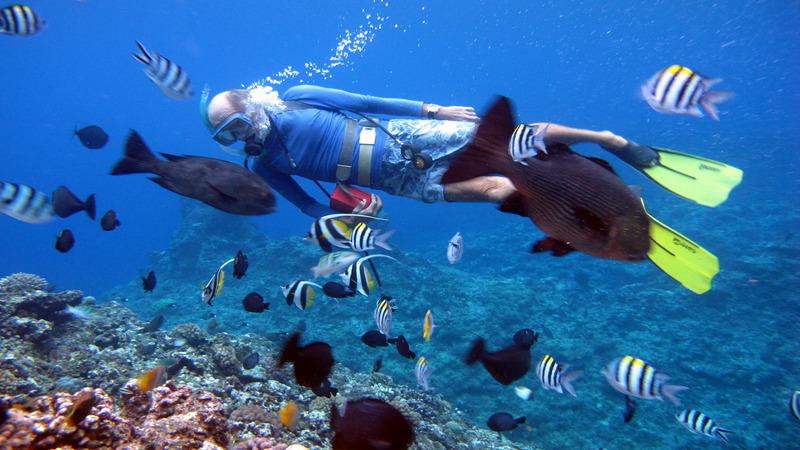 Image Source: Roderick Eime/flickr.com

Where : Havelock Island, Andamans
Scuba diving - INR 3000/-
Andaman is the best place to be when it comes to scuba diving in India. There are numerous scuba diving centres in Andaman from where you can get your PADI certificate and no, you don't have to know swimming for that. See those colourful corals and enchanting water life is waiting for you.
9. Banana Boat Rides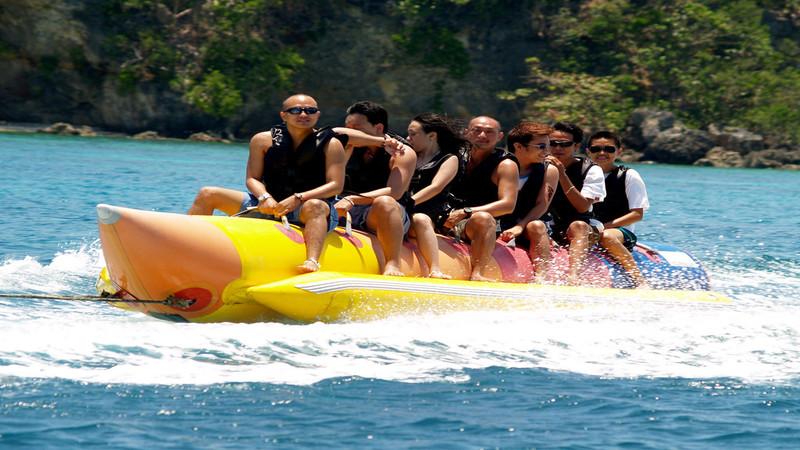 Image Source: Peanut Dela Cruz/flickr.com

Where : Port Blair
Banana Ride at Port Blair per person- INR 350/-
Banana boat rides are really fun and exciting. At a time six people can ride these boats that are shaped like a banana and are tied behind a speed boat to gain rush. They are perfectly safe as you're given life jackets and instructor is always sent along on the trips.
10. Snorkeling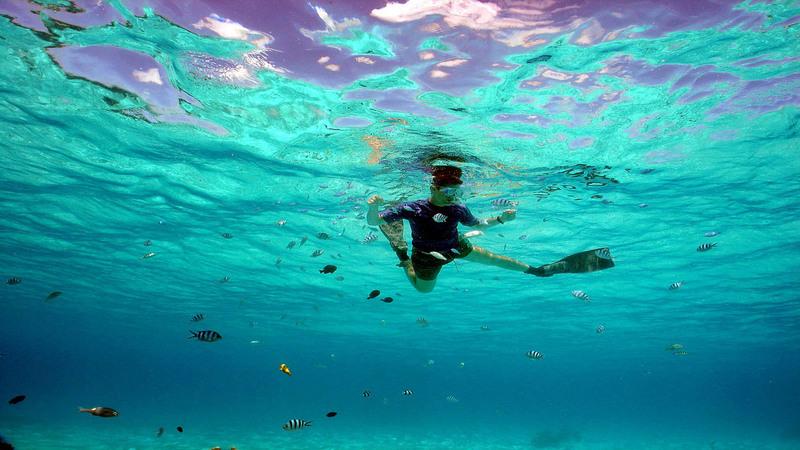 Image Source: NOAA's National Ocean Service/flickr.com

Where : North Bay Island, Andamans
Snorkeling INR 350/- per person
Wonder at the underwater marine life and view the rarest of corals while enjoying snorkeling in Andaman at the North Bay Island.
So which of these activities attracts you to take a plunge into water? Let us know.
You may also like to read:

Extreme Adventure Sports And Where To Try Them

Adrenaline Pumping Activities Around Bangalore!

11 Variants of Popular Sports Practiced Across the World!