Ways To Promote Tourism In India
* Disclosure: This post may contain affiliate links, which means we may receive a commission if you click a link and book something (there is never any extra cost to you for using these links).

We don't need to sit back and substantiate the presence of an immense number of attractions and sights that adorn India. That would mean only to argue on what has been proved well! However, since introspection and criticism are sometimes the best ways of becoming better, we do need to sit and think about how we can make our "Incredible India" more of eye candy in the eyes of International tourism. With a number of visa and other policies that have boosted the tourism of India, this is the best time to decide how our nation can become better and more attractive for the travelers who come here:
1. Create traveling experiences for tourists rather than just attractions

PC: youtube.com
Traveling is an experience rather than just visiting attractions! In order to promote the tourism of India, we need to invest time and efforts in building traveling experiences for people brim with tour guides, activities for the children, culinary tours, interactivity for the tourist with the culture of the place, etc. Most of our attractions are left to themselves and are not built up as experiences and memories to take back home. Further ideas such as India on shoestring, India in luxury, royal India, urban India, the common man's India, historical India and many more would help people in looking into attractions in a context rather than separate in themselves.
2. More of Hygiene and amenities for kids and disabled

PC: pixabay.com
Needless to say that we absolutely lack in these! Basic amenities such as restrooms near attractions, changing rooms at the beaches and garbage bins are what we lack presently. Further, even if some of our attractions might have those, they are left in horrible conditions enough to leave visitors puking. We need to learn a lot from the west in this case! Disabled access is something that we still need to explore and fix down. When it comes to traveling within the cities of India, public transport also need to be highlighted and informed so well that the travelers should not have any problem in exploring! What about Child-friendly destinations? We definitely need to come up with more.
3. Preserving Historical Monuments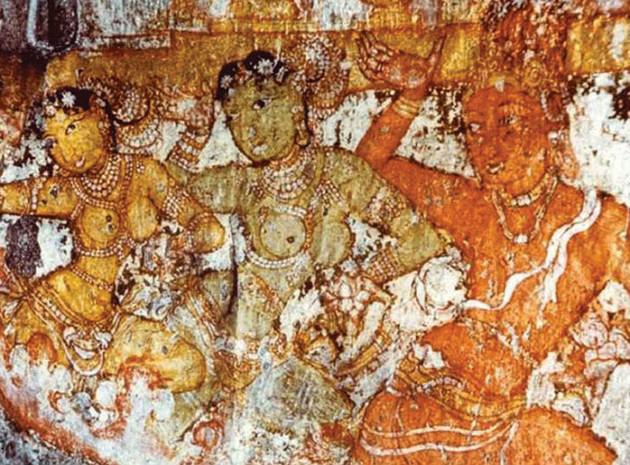 PC: Wikimedia Commons
Any other nation in this world can hardly match up the number of historical monuments that dot the landscape of India. But they can't match up the kind of creativity and inscriptions that go into ruining those monuments! We seriously need to put punitive measures against anybody who does this. Further, our monuments also demand a lot of attention and resurrection to bring them out of obscurity.
4. Marketing Strategies for image formation

Believe it or not! When it comes to tourism, social media is the best recourse these days! Due to its phenomenal reception and quality, social media and marketing today are the giants in defining a tourist quotient of a city, state or a country. From broadcasting 'Incredible India' campaigns abroad, holding tourism seminars or offering Indian locations with facilities to promote foreign film productions in the country, social media is the best option. Apart from that, even our official tourist websites need to be updated to inform the readers and travelers well!
5. Friendly Reception

PC: Wikimedia Commons
A friendly smile on the face of the host at times gives the best whiff to tourism. And this is one thing that we can implement at our own level to ensure a hospitable image of India before others. Security concerns also go alongside. A country that serves well, looks well.
For Hotel booking in India, try Triphobo for the best deals!
6. Promoting Festivals to enhance Indian tradition

PC: Wikimedia Commons
We recognize Christmas with the west, Tomatina festival with Spain and Rio carnival with Brazil! But, a country like India has such a plethora of festivals that merely one would not be able, to sum up, our diversity of culture and tradition. These festivals do add a dash of color and light when it comes to defining tourism in India. So let us just make them more popular and tourist-friendly to offer a quintessential Indian experience to the travelers.
7. Adventure friendly infrastructure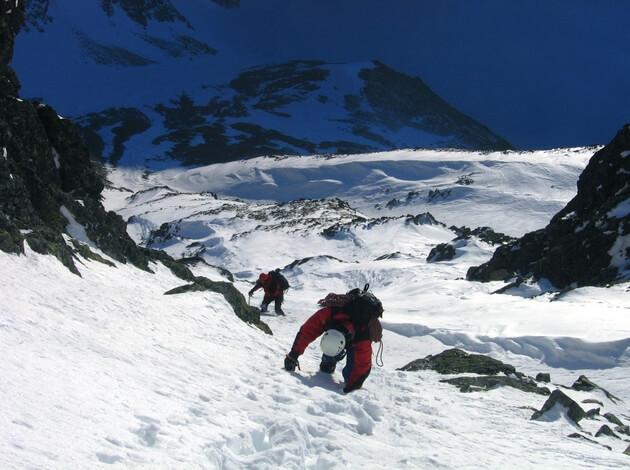 PC: Wikimedia Commons
India has yet to cover miles when it comes to offering secure adventure facilities to travelers. With more and more of people coalescing adventure and tourism, this is an essential infrastructure that we need to upgrade from its present sorry state.
8. Bollywood-The biggest storyteller of tourism in India

PC: bollywoodbubble.com
One of the Incredible India quotes states: "Its bit like a Bollywood dream sequence. Only, you are in it!" Since most of the nations know us through Bollywood, it is a great idea to use it as a beacon of our tourism!
Also, read 15 Bollywood Travel Movies That Will Inspire You To Go On A Voyage!
9. Revisit the Unseen and unexplored

PC: Wikimedia Commons
We still need to explore the unseen and the unexplored in India. With so many virgin beaches and mountains gracing our land, there is still a lot to unravel before us and the world.
10. To understand how tourism can change the face of our nation

PC: Natesh Ramaswamy/Flickr
This should have been the first point! The day we understand how tourism can change the face of our nation, half of the battle will be won. It can definitely bring more value, income and an image to our nation and bring us in the top contenders for the list of travel destinations!
What do you think are the other ways to promote tourism in India? Let us know.
You may also like to read:
Which Countries Offer Visa On Arrival For Indians
12 Destinations in India You Can Visit If You Want a Taste of an International Holiday
13 Places That Make Us Incredibly Proud Of India!
What Makes Indians the Best and the Worst Travelers
Frequently Asked Questions About Tourism
Q. Why is international tourism important?

A. International tourism is important for economic, social, and cultural developments in any country. It helps in generating jobs and creates different income sources on the local level.

Q. What are the problems of tourism?

A. Mass tourism may damage natural landscapes and pose a hazard to the environment. It may also result in traffic jams and rising pollution levels. Local items usually become far more expensive due to an increase in demand. Tourism-based jobs are seasonal, creating a problem during the off-season.

Q. What can be done to improve tourism in India?

A. The government needs to focus on building better roads and easier public transport. The need to maintain existing tourist attractions properly while creating newer points of interest in different cities should also be recognized. Most importantly, the safety of tourists visiting popular, as well as lesser-known destinations, should be guaranteed.

Q. Why should we promote tourism?

A. Promoting tourism helps in strengthening the position of the country on an international level and results in the development of different sectors. It creates a number of jobs on a local platform which, in turn, reduces poverty.

Q. How do you overcome seasonality in tourism?

A. There are a number of ways to overcome tourism seasonality including the promotion of off-season tours, creating activities specifically for that period, organizing events after peak season, and offering packages or special deals that can attract budget-travelers.
Ways to promote tourism in india
Ways to promote tourism to uplifting an economy

Answer

Report Abuse

how does Kerala tourism promote itself

Answer

Report Abuse

scheme the promot tourism in india

Answer

Report Abuse