35 Best Weekend Getaways in India
* Disclosure: This post may contain affiliate links, which means we may receive a commission if you click a link and book something (there is never any extra cost to you for using these links).
Weekends are the most exciting days for everyone. If you are planning a trip on weekends that is like the icing on the cake. If you are thinking of making weekends memorable. Here is something awesome we have for you.
If you are staying near some of the top cities like Delhi, Mumbai, Pune, Bangalore or Chennai in India here is a must see list of best weekend getaways in India.
Weekend Getaways Near Delhi
This cultural and political capital is a perfect getaway to some of the most scenic hill stations, historical locations, Mughal and British architecture.
1. Kasauli - Romantic weekend destination with a British Charm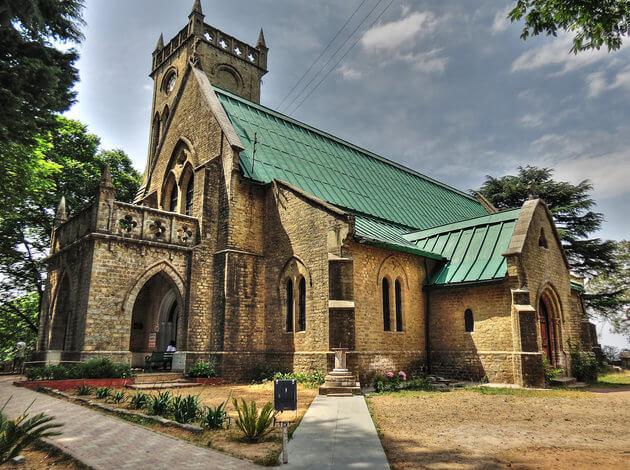 PC: Ankit Jain/Flickr
At a short distance from Delhi is Kasauli, a small hill station that entrances with its British architecture enveloped in beauty that surpasses lyrics.
This hill station is one of the most preferred weekend destination from Delhi.
2. Nainital - The Queen of Hills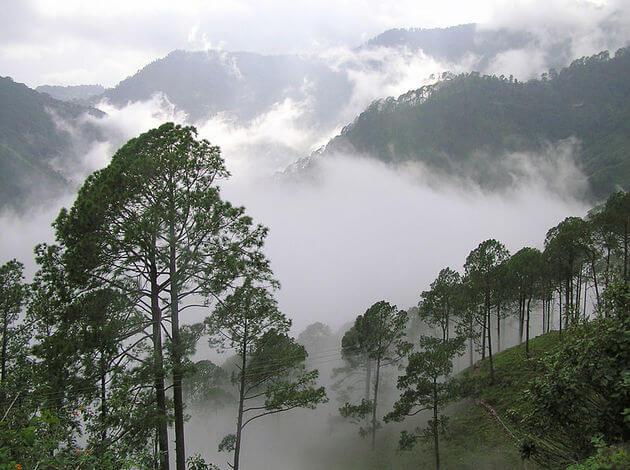 If you have ever done a Zell Am See day trip, you know that Nainital is India's answer to the Austrian town. This picturesque lake town is today a hotspot for paragliding, boating in Naini Lake and trekking around its mountains. You can make a best weekend trip with your family or friend's a memorable one at Nainital.
3. Jim Corbett National Park - Meet the Wildlife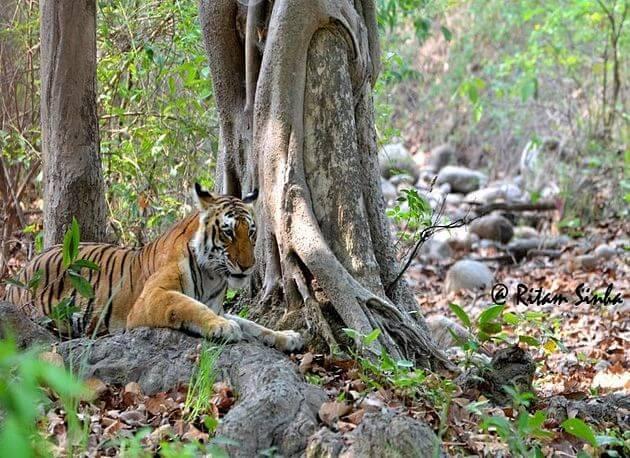 PC: Wikimedia Commons
This oldest national park of India is one place where you can spot tigers and wonder at the surrounding scenic landscapes. If you want an adventure on weekends this is place you should be from Delhi. You can even enjoy your weekend with family and kids here.
4. Fatehpur Sikri - The City of Mughals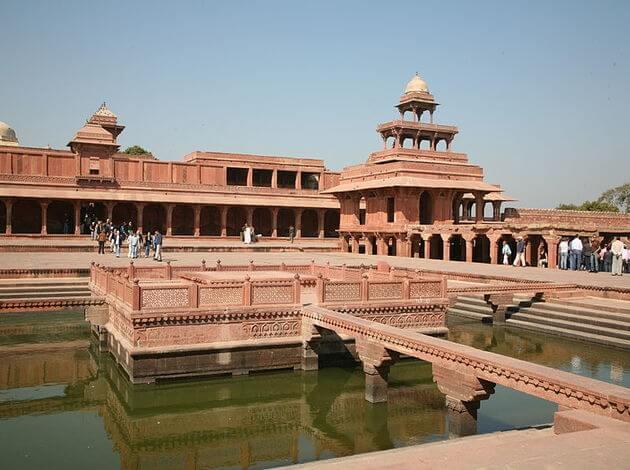 PC: Wikimedia Commons
Spending a weekend at Fatehpur Sikri will take you to the old times. This historical weekend destination in North India can make time spent here memorable. The complex of monuments and temples, all in a uniform architectural style, includes one of the largest mosques in India, the Jama Masjid.
Also Read: Child Friendly Holiday Destinations in India
5. Amritsar - The Land of Ambrosial Sprituality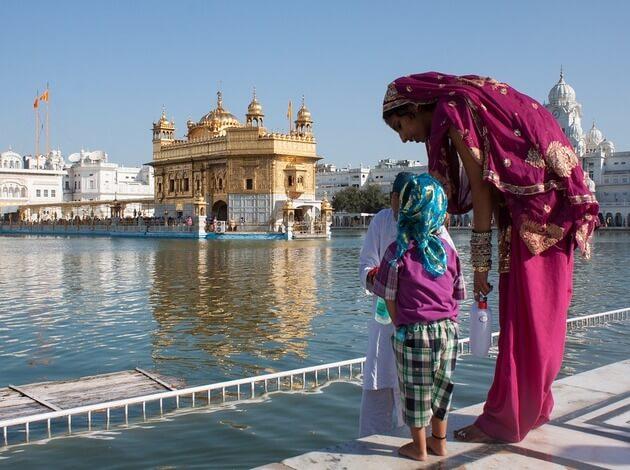 Visit to Amritsar from Delhi is a best choice if you enjoy long drives on weekends. Kids and family enjoy Golden Temple and mornings at Jallianwalla Bagh. Experience of Retreat Ceremony at Wagah Border is unique for every tourists.
6. Bharatpur - Beautiful Weekend Close to the Nature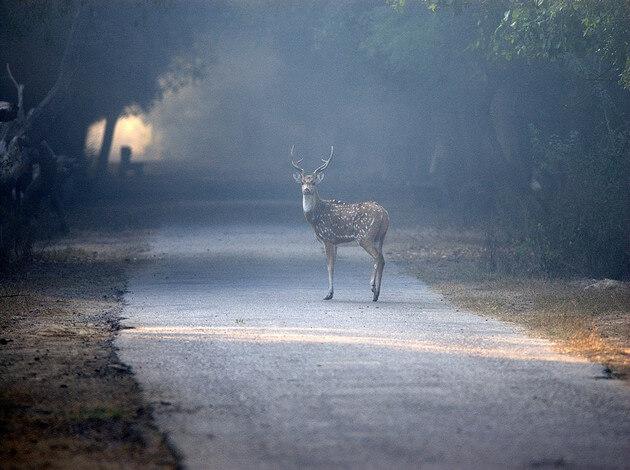 PC: Kanheya Behera/Flickr
A delightful town that lies on the golden tourist triangle of Delhi-Jaipur-Agra, Bharatpur is best known for being the gateway to the Keoladeo National Park which is a UNESCO world heritage site. An ideal place for bird watching- especially the rare Siberian Crane. You can plan a long weekend including Fatehpur Sikri, Agra and some other popular cities from state of Rajasthan.
7. Dehradun - Best Weekend Destination in North India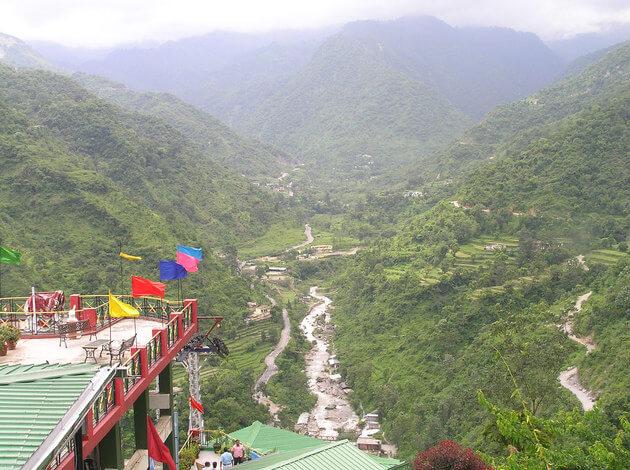 PC: Dr. Umesh Behari Mathur/Flickr
Weekend at Dehradun is a refreshing treat from your hectic schedules at Delhi. Dehradun has Stunning backdrop of the mountains, acres of inviting verdant fertile valley and endless opportunities for exploring the bountiful nature. You can make the most of your weekend by including places like Mussoorie, Rishikesh, Haridwar in your itinerary.
---
Weekend Getaways Near Mumbai
The city that houses Bollywood, is a perfect gateway to some of the most picturesque locations around that enthrall with their lush green vegetation. Not to forget places that offer thrill at their best.
8. Vasai Fort - Nature Amongst the Ruins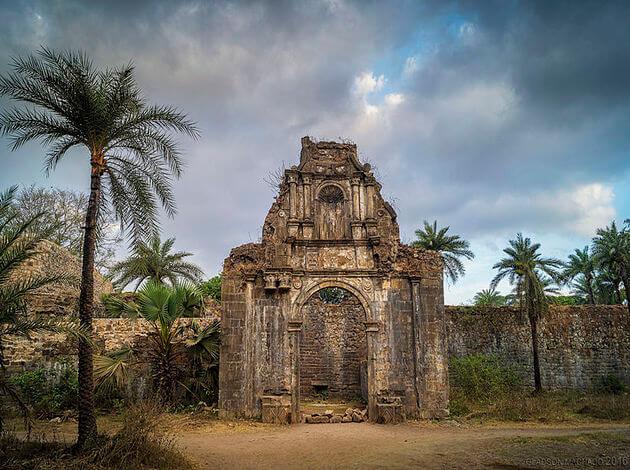 PC:Wikimedia Commons
This favourite location of Bollywood film makers can definitely make your weekend from Mumbai memorable one. The famous films shot here are Khamoshi, Ram Gopal Verma's Aag etc. For people staying in Mumbai this weekend destination is always close to heart.
9. Matheran - Splash in Those Falls on Weekends

A tour to Matheran on weekends would unfold vistas of rustic walks and pristine attractions enveloped in lush green vegetation.
Though the best time to visit this idyllic place would be during the Monsoons, you can opt to visit place throughout the year. You can have best time with family or friends in Matheran on weekends from Mumbai or even from Pune.
10. Diveagar Beach - Best Weekend Destination for Mumbaikars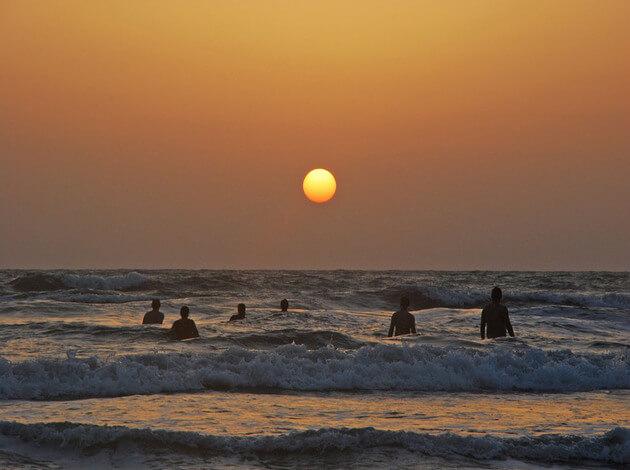 PC:Abhijit Tembhekar/Flickr
Many people from Mumbai prefer Diveagar as a best weekend destination from Mumbai. This coastal destination attracts lot of Mumbaikars throughout the year. Magical Beaches, temples, beautiful nature, speciality in sea-food, affordable and relaxing accommodation options could be some of the reasons.
11. Kashid - The Famous Beach Town Weekend Destination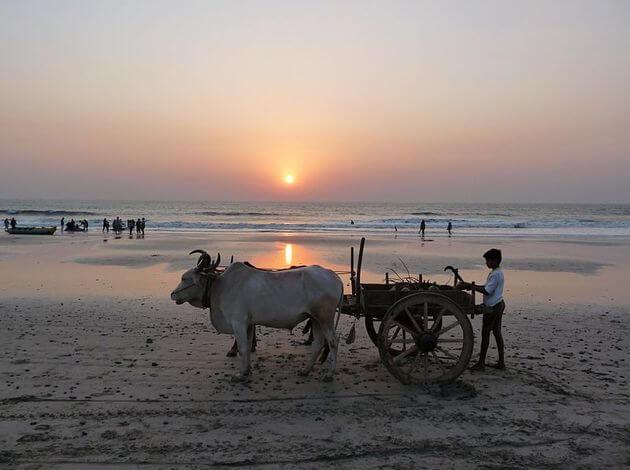 Kashid is a beach town reputed to have one of the best beaches and popular weekend getaway from Mumbai. One can enjoy a lot at Kashid, right from beautiful nature to wide array of water sports, adventure activities. Visit to Kashid beach on weekends with family or with friends turns out to be unique and memorable.
12. Kolad - River Rafting's Heaven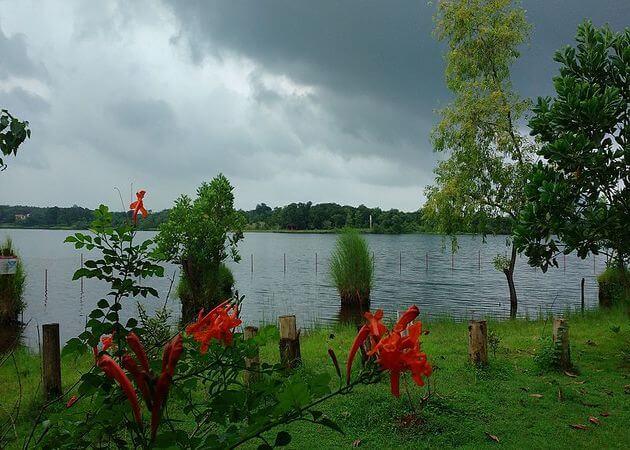 PC: Wikimedia Commons
For those who are looking for some real thrill adventure, Kolad is a perfect weekend destination. At Kolad you can enjoy white water river rafting at Kundalika River, rappelling, kayaking and other adventure activities. Kolad is around 120 km from Mumbai by road which makes easy to reach by car within 2-3 hours.
13. Bhandardara - The Town of Forts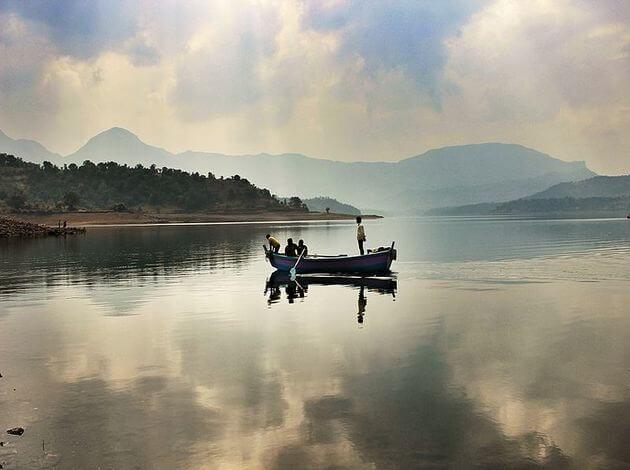 This beautiful resort village along the Pravara River, Bhandarara is an under-rated weekend destination near Mumbai. The striking waterfalls, tranquil mountains, bunch of dams and lakes and the serene Pravara River offer an ideal backdrop for a vacation. If you love exploring forts, you can trek to Ratangad and Harishchandragad.
14. Silvassa - The Portuguese Town
This is the capital of Dadara-Nagar Haveli and was known as Vila de Pao d'Arcos during its Portuguese rule. Verdant gardens, structure reflecting Portuguese culture and water sports are some of the top activities to do in Silvassa.
Famous for/as: Family, Adventure travel
Read About Offbeat Activities Near Mumbai
---
Weekend Getaways Near Pune
The cultural centre of Maharashtra is enveloped by beautiful waterfalls, lush green hills and that effervescent weather to beckon rendering it an ideal city to roam around. There are lot of Weekend getaways for traveller in Pune.
15. Lavasa - The Modern Hill Station to Make Your Weekend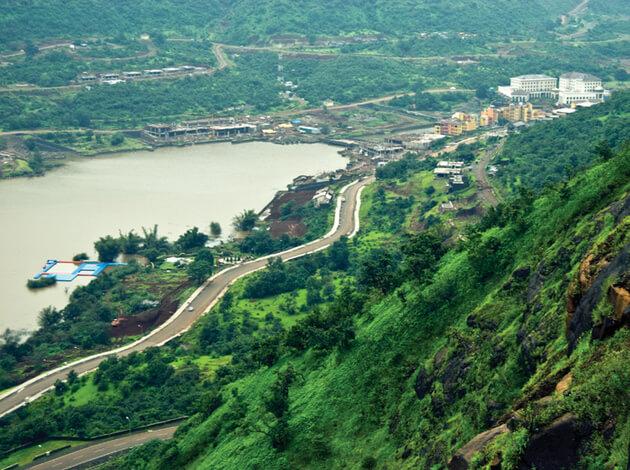 Located at just a little distance from Pune, Lavasa is a new hill station town with beautiful landscapes and a peaceful and serene environment. Lavasa is a great destination to visit on weekends if you just want to chill and relax, play golf, go for long relaxing walks.
16. Tarkarli Beach - Love Scuba Diving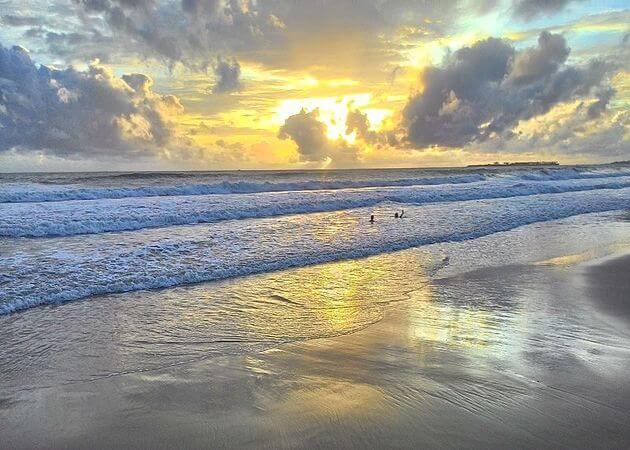 A perfect place if you want to experience Scuba diving on weekends. A long coastline and pristine clear waters make this beach ideal for a romantic escape from Pune. Tarkarli is located at the confluence of the Karli River and the Arabian Sea, This place has gained prominence because of its long and narrow stretch of beach with pristine waters and water sports.
17. Mahabaleshwar - The Land of Strawberries
PC: Wikimedia Commons
Mahabaleshwar is one of the most preferred weekend destination near Pune. If you love driving in ghat sections you can enjoy your weekend. A trip to Mahabaleswhar on weekends or long weekends has lot more to more from beautiful nature, adventure sports, hill station experience, fresh strawberries. This is generally a crowded destination in May and during the months of Diwali vacations.
18. Kaas - The Flower Plateau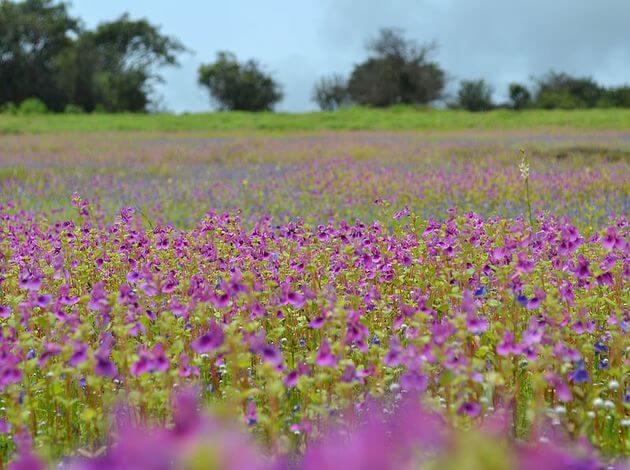 Those flowers at Kaas Plateau can soothe your eyes with beauty and natural symmetry. August and September are the months when you should plan a weekend trip here. You can also add other destinations like Mahabaleswar and Tapola in this trip to make most out of your long weekend trip.
19. Rajmachi - Famous Destination to Trek Up to the Heights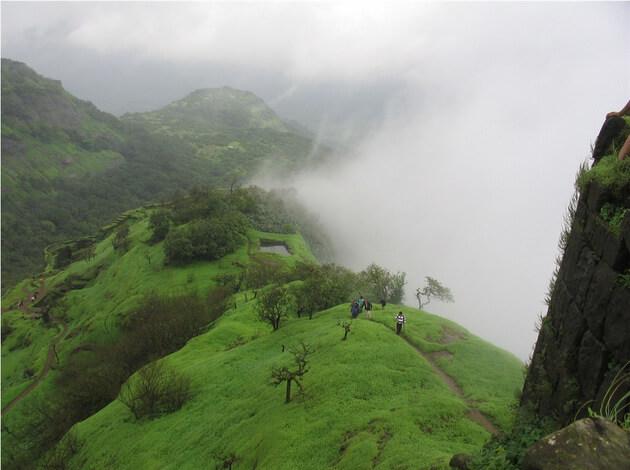 PC: Ravinder Singh Gill/Flickr
Trek up to Rajmachi fort to have amazing view of the Sahyadri mountains and the backwaters of Shirota Dam. If you want an adventurous weekend with trekking you can look forward to Rajmachi. Keep weekends in Monsoon reserved for this to enjoy the greenery and beautiful Sahyadri Range.
20. Goa - Most Preferred Hot & Happening Weekend Getaway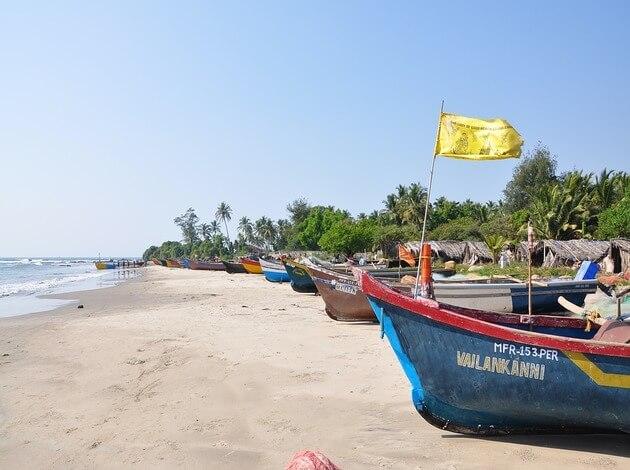 Overnight journey by bus from Pune can land you in Goa by Morning to make your weekend happening. For people who loves to go on long drives this is a perfect destination. Stunning coastline, beautiful churches, dazzling nightlife and an atmosphere that will just pump your spirit; Goa doesn't need much justification! This weekend destination is preferable during long weekends as you can spend more time in Goa instead of getting tired in travel from Pune.
21. Alibag - The Pride of Konkan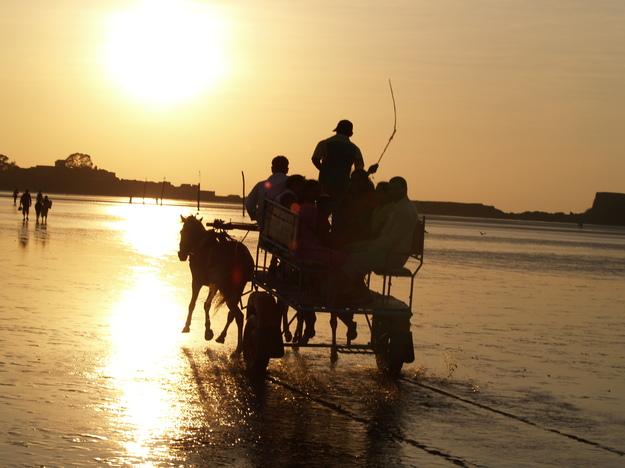 PC: Wikimedia Commons
If the crowd of Goa turns you off, this is the place you can head to! Alibag has charming beaches where you get the much needed peaceful time in the presence of nature. Warm home-cooked Konkani food served in its cosy home-stays are a perfect rejuvenation for your weekends!
---
Weekend Getaways Near Bangalore
Bangalore is an ideal place to live if you want to visit pristine falls, getting into treks and understanding the cultural heritage of South.
22. Nandi Hills - Nature's Bounty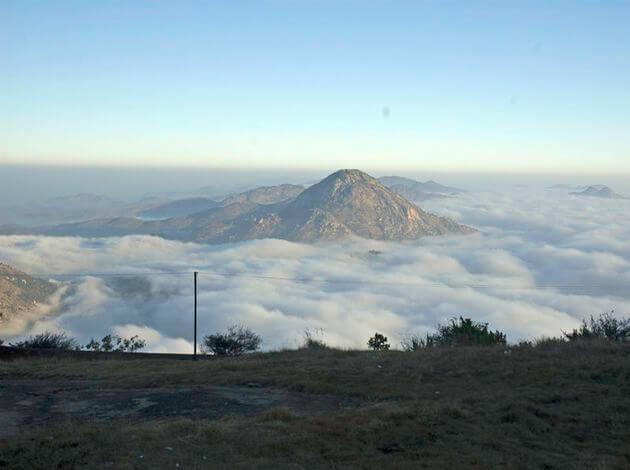 From Bangalore you can take a one day tour to Nandi hills and its ancient hills fortress situated in the Chikkaballapur district.
Famous for/as: Family Travel, Adventure, Trekking
Here are some more Best Trekking Places Near Bangalore on Weekends
23. Bheemashweri - Get Set Go for White Water River Rafting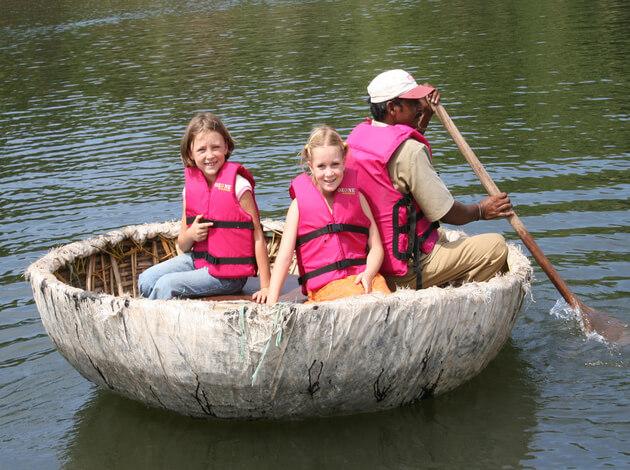 PC: Anne Roberts/Flickr
Ideal location for White Water River rafting, this place is a haven for those who want to pump up their adrenaline.
Famous for/as: Family, Adventure, Trekking
24. Shivnasamudra Falls - The Sublime Falls
That gorgeous and beautiful waterfall calls for a perfect weekend tour from Bangalore. A day trip is possible from Bangalore if you stretch a little more. This destination is popular among youngsters, as this is a perfect one day trip on bike from Bangalore.
25. Savandurga Trek - Weekend Destination for Rock Trekking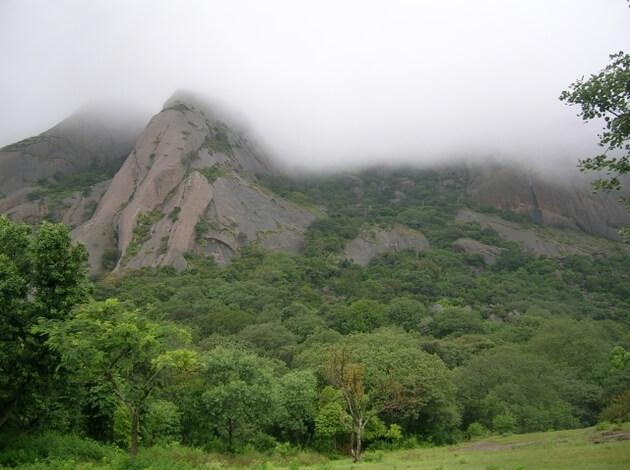 PC: Wikimedia Commons
Savandurga hill is considered to be one of the largest pieces of single rock formations in all of Asia. This hill is ideal for individuals, groups and couples looking for a nice, peaceful, secluded and adventurous spot for trekking.
26. Coorg - The Romantic Weekend Getaway in Karnataka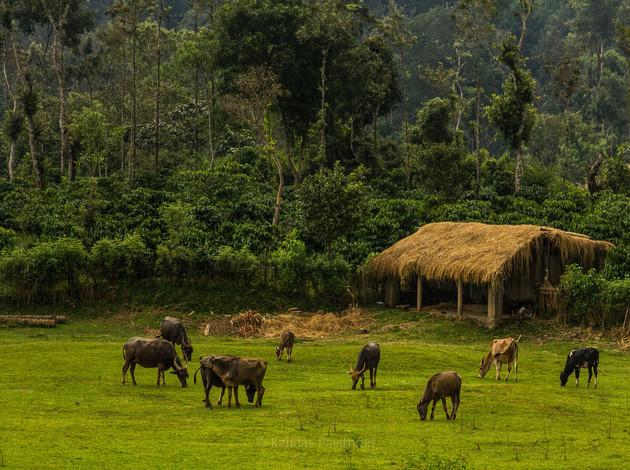 PC: Kalidas Pavithran/Flickr
On weekends book up a resort in this picturesque landscape to explore the nature at its best. Explore waterfalls, bathe elephants, try Bylakuppe, enjoy four-wheel drive, go for trekking there is more at coorg for you on weekends from Bangalore. Coorg is well connected by road to Bangalore. There are state transport buses or you can choose to travel by buses run by some private operators. You can hire a taxi or Self-drive.
27. Palakkad - Getaway of Kerela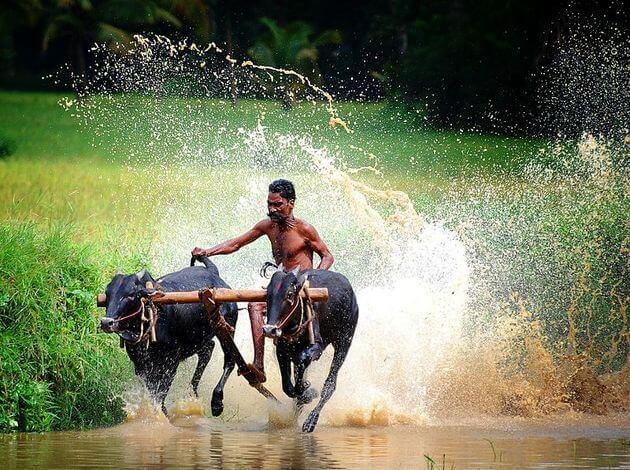 Weekend trip with family and kids from Bangalore to Palakkad is worth it. You can explore beaches, hill stations, wildlife sanctuaries, boat races or enjoy stays at backwater on your weekend trip from Bangalore to Palakkad. This little destination is a jewel of the Western Ghats and is abundant with beautiful paddy fields and verdant mountains.
28. Alleppey - Venice of East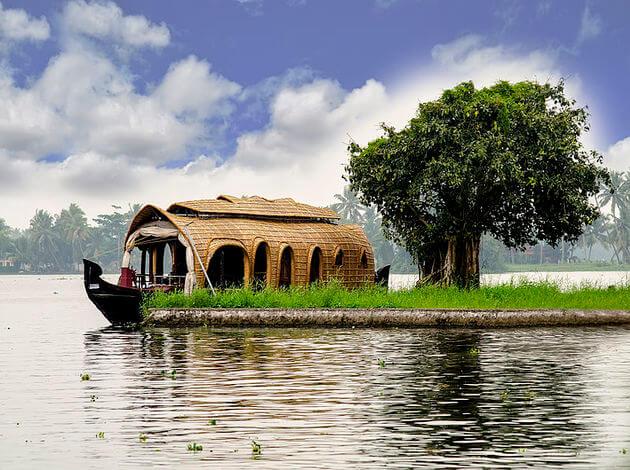 PC: Wikimedia Commons
Relax in the tranquil backwaters, slurp fresh coconut water as you have a leisurely time in the houseboat and visit the striking temples around the town-possibilities are endless! Newly married couples, families can enjoy this romantic weekend destination from Bangalore more.
---
Weekend Getaways Near Chennai
Chennai is an ideal getaway to enjoy some well-deserved break and the fact it acts as a great location that opens up to various destinations makes it a very sought after destination.
29. Mahabalipuram -Weekend Getaway to Historical Place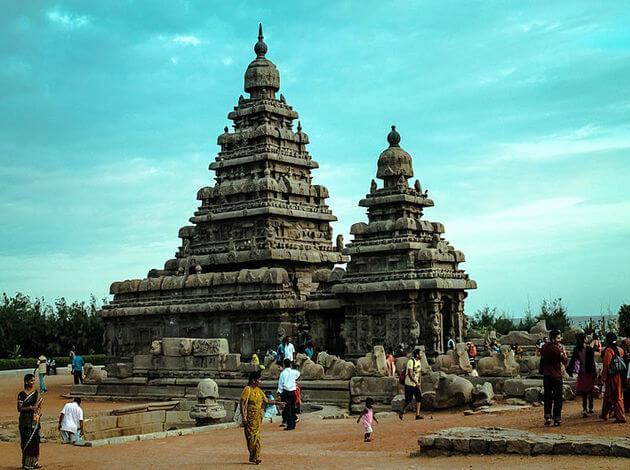 The town which ranks amongst the World Heritage sites owing to its amazing and fascinating architectural marvels, Mahabalipuram is a feast to travellers.
30. Vellore - Culture Heritage at it's Best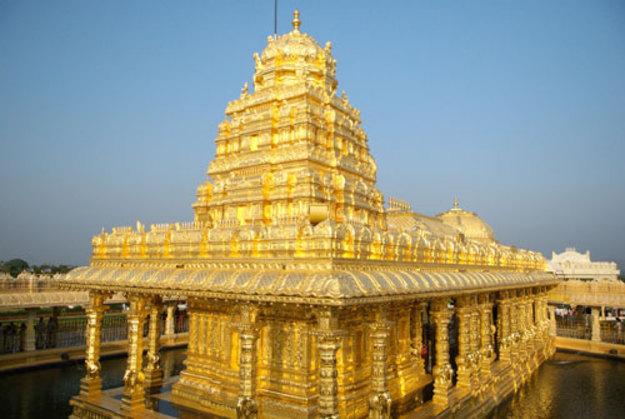 Known as the Fort City of Tamil Nadu, Vellore is a great mix of excellent cultural heritage whilst offering amazing scenic beauty. The Vellore Fort is the most prominent landmark of the city. The Sri Lakshmi Golden temple (coated with Gold all over) is definitely something to look forward to on weekends from Chennai.
31. Pondicherry - The Recluse Corner on Weekend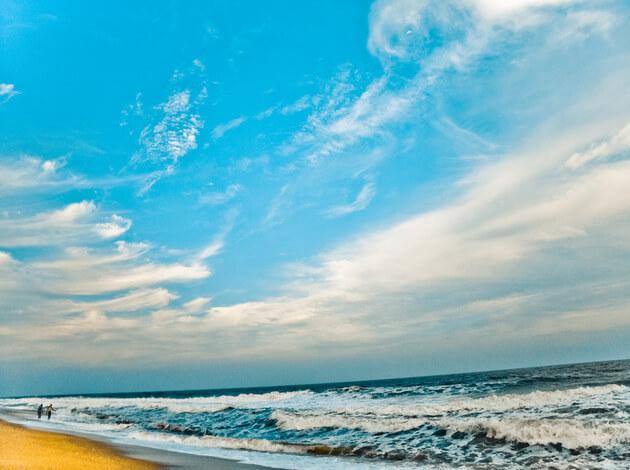 PC: Praveen/Flickr
Called as the French Riviera, Pondicherry is known for its churches such as Notre Dame des Anges that portray the French architecture. This calm French city is a perfect place to relax your stressed nerves from busy schedules in Chennai.
32. Tranquebar/Tharangambadi - The Danish Charm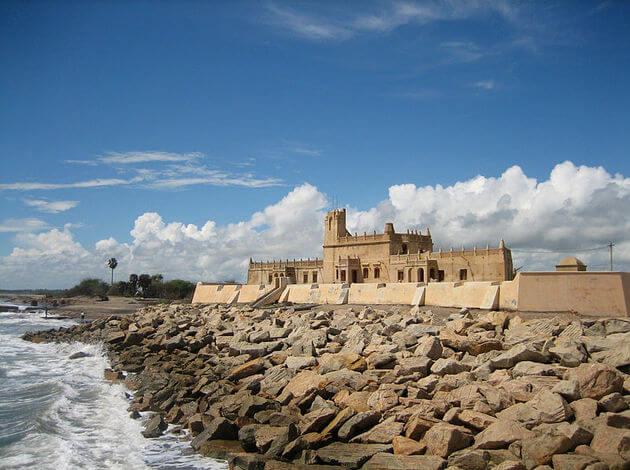 Tharangambadi still exudes the age old tranquility with utmost ease. Located amazingly well at the confluence of the Kaveri River and the Bay of Bengal, Tranquebar showcases a plethora of cultures- Danish, British, German and French have had their colonies at Tranquebar once upon a time and the culture is still felt.
33. Yercaud - Wonder at the Nature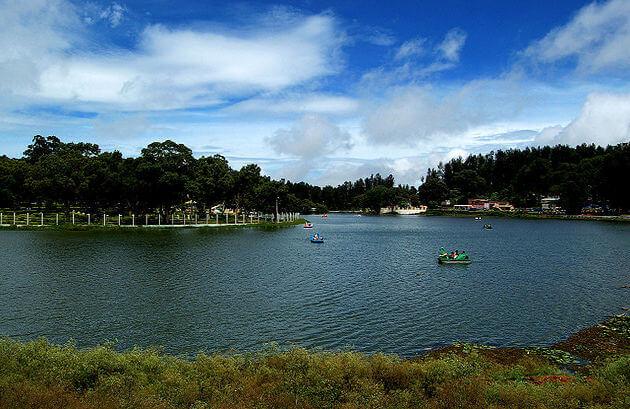 If you enjoy driving go for this amazing road trip at Yeracaud on weekends. Visit with family on weekends is refreshing beacuase of plethora of things Yeracuad offers right from nature walks, waterfalls, scenic nature, coffee gardens, temples, lakes and more.
34. Chikmagalur - Weekend, Coffee and More!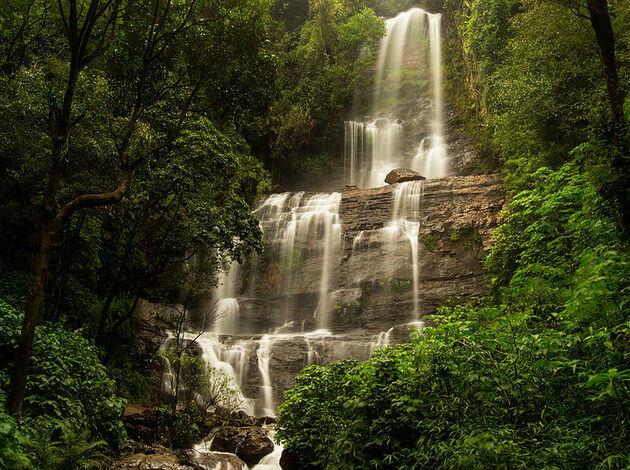 Known for its vast coffee plantations, Chikmagalur is a perfect nature's retreat in the scenic Bababudan Giri ranges. Dotted with beautiful places to visit like Mullayyanagiri, Bababudangiri, Kemmannagundi, Devirammanabetta, and Manikyadhaara; don't miss out visiting the Hebbal falls in your visit!
35. Kodaikanal - Gift of Waterfalls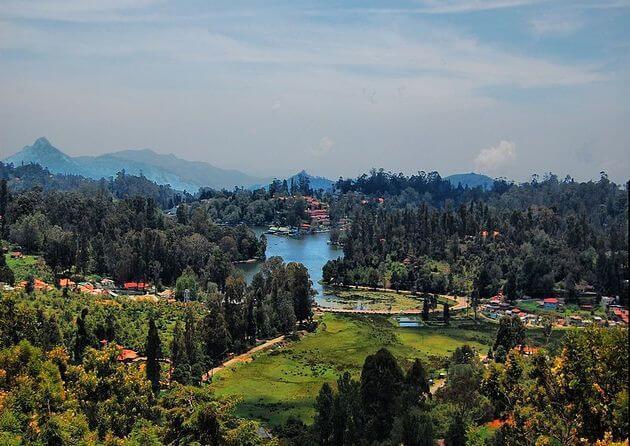 A postcard perfect town in Tamil Nadu, Kodaikanal is set in Palani hills, this hill station is known for its beautiful waterfalls, scenic nature trails and well maintained parks ideal for a relaxing weekend! This is one of the most popular weekend destinations from Chennai, Bangalore.
So which of these weekend getaways in India would you like to see or haven't seen yet? Let us know.
You may Also Like to Read
15 Lesser known hill stations in India
10 Best Peaceful Places to Live in India