Romantic Weekend Getaways for Couples in the US
* Disclosure: This post may contain affiliate links, which means we may receive a commission if you click a link and book something (there is never any extra cost to you for using these links).
Life has become so hectic with work occupying most of our time, couples are too tired to work on the magic of romance any more. We list down some of the most romantic weekend getaways for couples in the USA. These are for those busy-bees who don't have the time to do something special for their beloved. These places will do your work for you! Just pack a small case and head to these gorgeous places where love is in the very air you breathe.
1. Napa Valley, California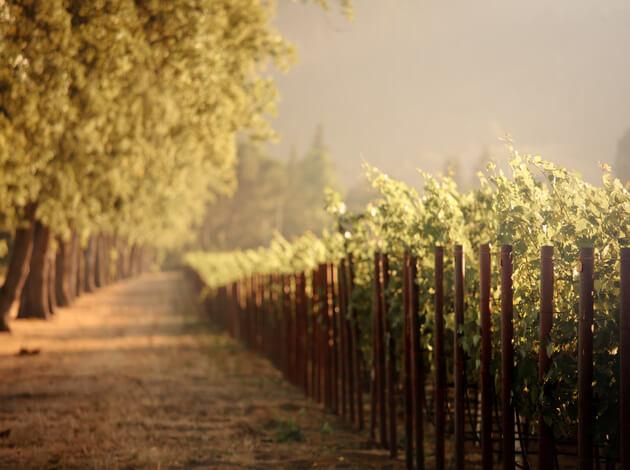 PC: Aurimas/Flickr
When you think of a romantic weekend getaway in Napa Valley, think of indulging yourselves with some of the best wines in the USA. The vineyards provide the perfect romantic backdrop as you sip on some vino and nibble cheese. The wine capital of the country also offers some culinary delights that compliment perfectly to the wine that is produced here. You can also add in some fun to your romance by going grape-crushing and horseback riding, or you can just stroll along the rows of vineyards and reminiscence your love tales.
2. Kauai, Hawaii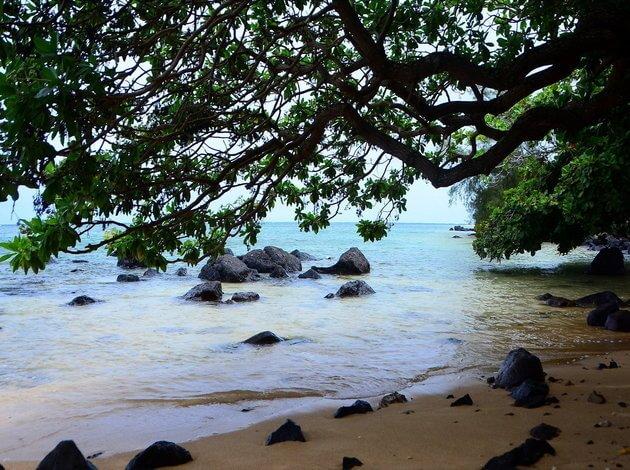 PC: tdlucas5000/Flickr
For all those water-babies, looking for romantic weekend ideas, head to the exotic shores of Kauai. This Hawaiian island is absolutely potent with love in the air. Take a dip in the pristine waters or work on your tan at Lumahai beach with your beloved, watch a magical sunset at the Hanalei Bay, go hiking at the Waimea Canyon or have a romantic stroll under the moonlight at Poipu Beach; this place just screams romance.
3. Lake Tahoe, Nevada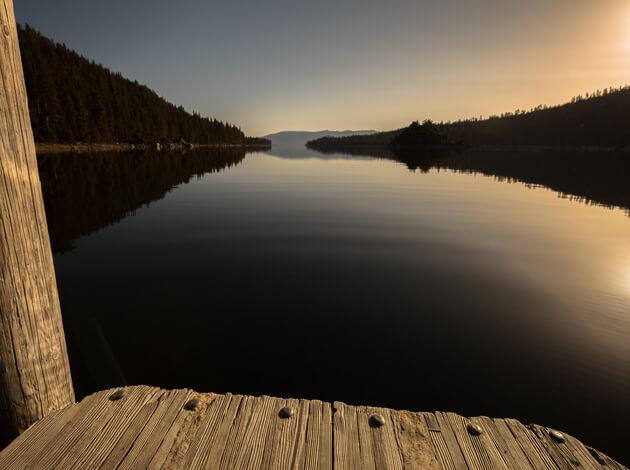 PC: Trevor Bexon/Flickr
Lake Tahoe is a complete package for couples looking for a romantic weekend getaway in western USA. The crystal blue lake and the surrounding pine trees and mountains with snowy tops, looks straight out of a romance novel. This destination is perfect for those couples who enjoy the beauty of nature, as well as, have a streak of adventure. You could go swimming or boat-riding in this scenic lake. The mountains provide a perfect ground for showing off your skiing skills and whooshing through the snow. And with your own lady luck beside you, you will surely be lucky at the casinos in Crystal Bay. Lake Tahoe is also among the best honeymoon destinations in the US.
4. Savannah, Georgia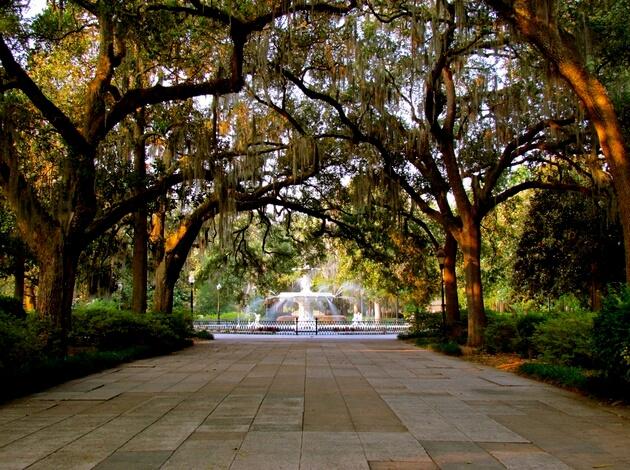 PC: Jeff Gunn/ Flickr
The southern charm of Savannah is best experienced with the love of your life. The cozy inns and cottages and delicious food of this historic town will make you want to visit here, over and over again. The dancing fountains and arching oak trees in Forsyth Park makes it a perfect place for a picnic. Stroll hand-in-hand through the captivating streets of the neighborhood or make it fun by getting on segways. This weekend vacation to the Georgian town will definitely rekindle the romance in your life.
5. Charleston, South Carolina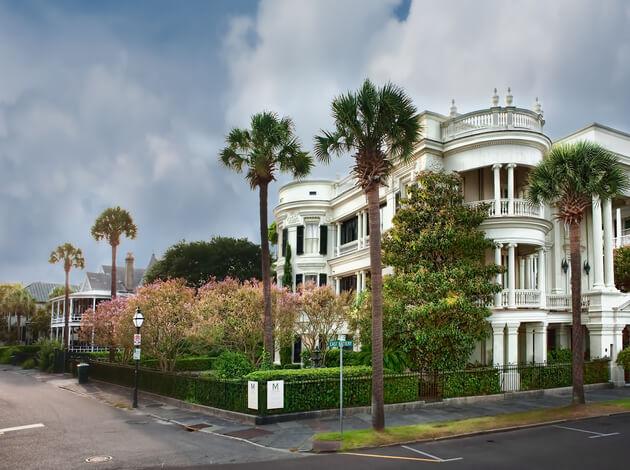 PC: Commons Wikimedia
Offering the renowned southern hospitality to the fullest, Charleston will take you back in time. Plan a romantic getaway in the months of April to June, to lose yourselves in the heady fragrances of blooming honeysuckles and magnolias will definitely feel like love is in the air. Explore the town by foot on the cobblestone streets or feel royal by taking a ride on horse-driven carriage, the charm of Charleston will absolutely captivate you. The antebellum houses and the beautiful gardens, just take you back to an era when wooing and courtship were a big deal. Definitely the best way to enjoy your time here is to relive those times here with your sweetheart.
6. Bar Harbor, Maine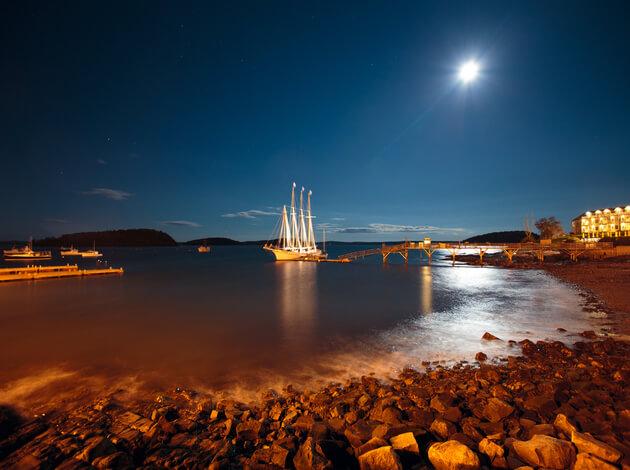 PC: Mr Seb/Flickr
This charming little village in Maine is the place for lovers to head to, for an intimate weekend getaway for couples. The romantic B&Bs and waterfront hotels in Bar Harbor, create the atmosphere which is just meant for love. Take a hike at Arcadia National Park and enjoy a quiet picnic with your beloved. Explore the town on foot, shop at the local boutiques and get your lady some pretty trinkets. Enjoy some time whale watching in the waters of the Atlantic. This will be a weekend you will remember forever.
7. Greenwich, Connecticut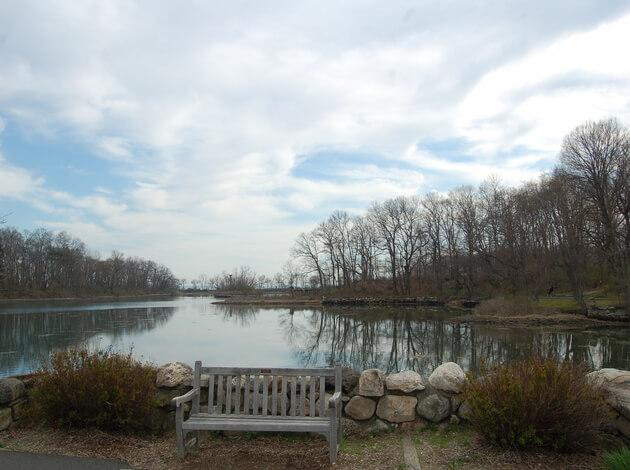 PC: David Brooks/Flickr
For those couples looking for a getaway from the rush of New York, Greenwich is where you should be heading to. The picturesque town offers beautiful inns and a snug atmosphere to make it perfect to work on the romance in your life. Head to the Greenwich Point for a fun day out at the beach or improve on your golf skills together at the world-class golf courses here. You can work a sweat at a hike through Grrenwich Audobon or just spend a quiet day in snuggling, Greenwich has it all.
8. Santa Fe, New Mexico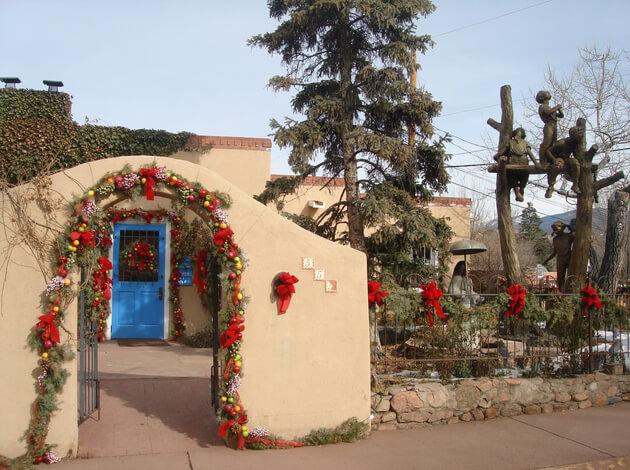 PC: Commons Wikimedia
The city of Santa Fe keeps romance alive with the old world charm that it exudes, making it one of the most perfect weekend getaways for couples. The architecture of this place will totally astound you, along with the dreamy alleys and stunning view of the mountains. Take a ride with your significant other on a cute pedicab and explore the city. Visit the beautiful galleries and admire the exquisite works. Indulge your taste buds in some delectable dishes, while listening to comforting Native American music. Definitely a relaxing way to spend some quality time with your love.
9. Islamorada, Florida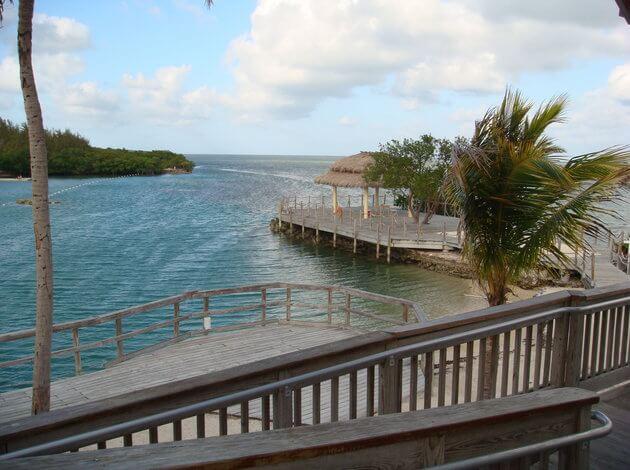 PC: liddybits/Flickr
Away from the crowds of Miami and Key West, is the picture-perfect fishing village of Islamorada. For couples who wish to have a quiet beach getaway for the weekend, Islamorada will provide you with some secluded beaches for some private romantic time. Go scuba diving in the crystal waters or just soak up some sun on the white beach. Gorge on some of the best fish delicacies you have ever tasted, made with fresh produce and love. Or you can just enjoy the sunset from your room. The opportunities of romance here are endless.
Check out some budget friendly beach destinations in the USA
10. Lexington, Kentucky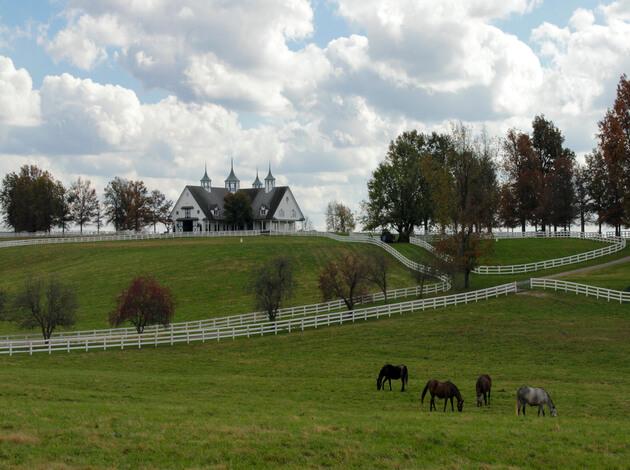 PC: Anthony/Flickr
This historic town of Lexington just oozes out romance, making it the perfect place for a weekend getaway with your better half. It is no wonder that Abraham Lincoln also fell in love and wooed Mary Todd in this very town. You can go on romantic walks and explore the town, or enjoy the beauty of the place from a horse-ridden carriage. The Horse Capital of the World also offers some excellent options for a romantic stay and fine dining. This is indeed a historic paradise for lovers.
11. Providence, Rhode Island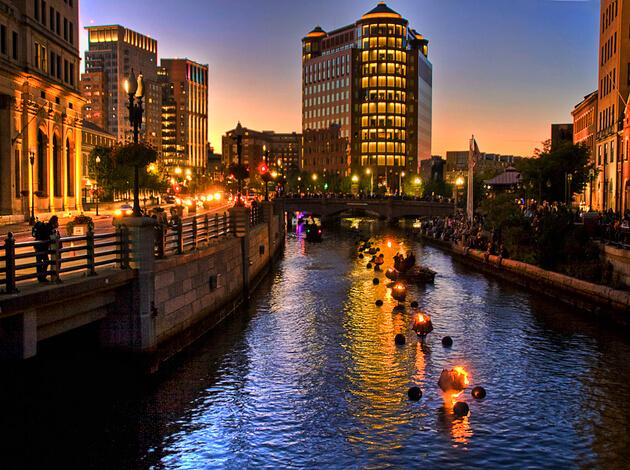 PC: liz west/ Flickr
Experience the magic of Venice in the picturesque city of Providence. The capital of Rhode Island will absolutely mesmerize you as you take gondola ride on the Providence River. Visit the historic private library Atheneaum, where renowned writer Edgar Allen Poe courted Sarah Helen Whitman, and woo your lady like the literary genius. Enjoy a romantic Italian dinner at Federal Hill, where you will actually feel like you are dining at a cute Italian café. This city will transport you to another continent for sure.
12. New Orleans, Louisiana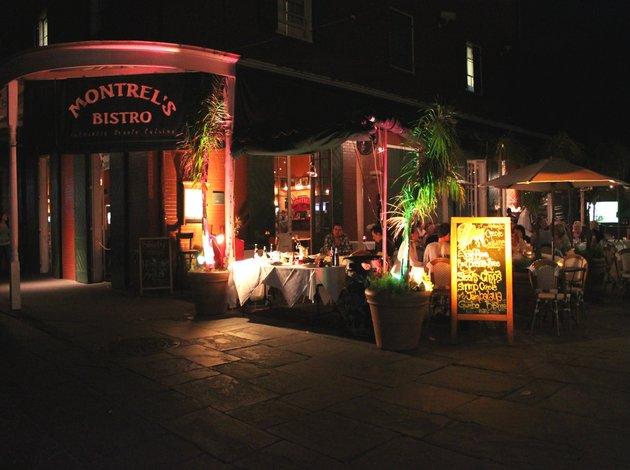 The South comes alive in New Orleans, with the energy of the city just making you feel the rush of first love. The intoxicating vigour of this town will get to you, while you explore the hidden alleys hand-in-hand with your loved one. And the food acts nothing less than an aphrodisiac, making your senses totally sing. But the best time for New Orleans, is when it gets dark and the atmosphere becomes one of the sexiest you will ever experience. This city is meant for lovers.
So don't waste any more time, and bring back the magic of love once again in your lives!