8 Best Weekend Getaways From Chandigarh
* Disclosure: This post may contain affiliate links, which means we may receive a commission if you click a link and book something (there is never any extra cost to you for using these links).
One of the greenest and cleanest cities of India, Chandigarh exudes a special charm that blends the beauty of both land and mountains. Straddling as the capital of Punjab and Haryana, Chandigarh owns an important place in the geography of India. Due to its location, this city is close to some of the most beautiful and gorgeous hill stations of the North of India that render Chandigarh to be a base point while you make a visit to them. So here is a list of some of the most accessible weekend getaways from Chandigarh that will offer you some indelible travel memories for your life.
1. Parwanoo - ideal getaway from Chandigarh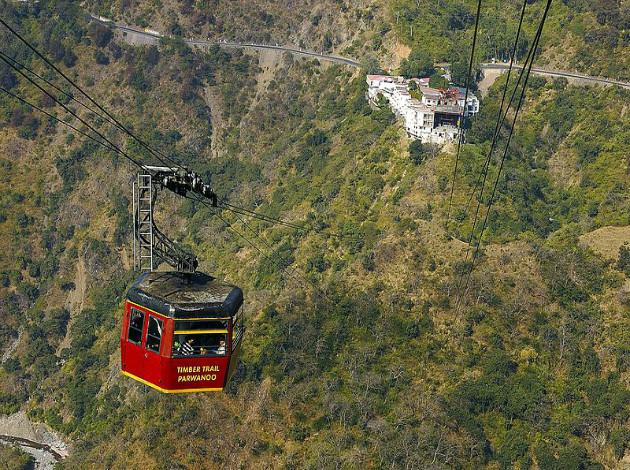 source: Wikimedia Commons
Places around Chandigarh abound in natural beauty. Parwanoo is an example of that only. Not known to many yet, Parwanoo must be visited for its timber trail that will render your weekend an exciting one. To add to its beauty are attractions such as fruit orchards and beautiful weather.
Distance from Chandigarh: 35kms
Best time to visit: May to October
What to see and do:
- Take a ride in Timber trail
- Visit religious places such as Kali Mata Temple, Mansa Devi temple and others.
- Visit the Cactus Garden and Mughal Gardens
2. Morni Hills - for the lovers of trekking and camping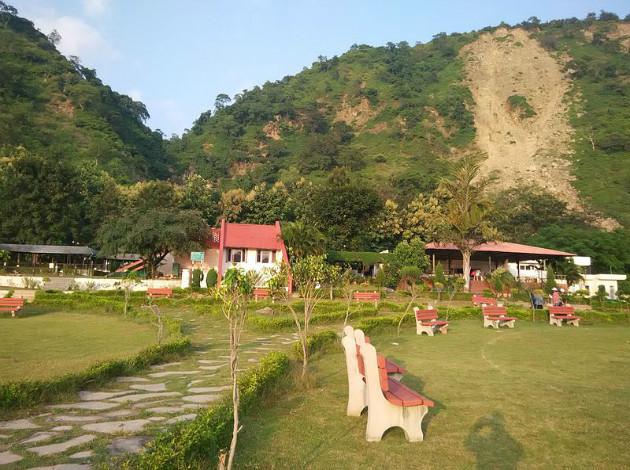 source: Wikimedia Commons
Morni hills is perhaps one of the best known tourist places near Chandigarh that lie within 200 kms from the city. It is a small hamlet that abounds in natural beauty. Its a small village that lies in the Panchkula district and is known for its Himalayan views and pristine lakes. It is believed that this place is named after the queen who used to reign here. For adventure enthusiasts, this weekend getaway from Chandigarh is the perfect choice for trekking and camping.
Distance from Chandigarh: 42kms
Best time to visit: June to November
What to see and do:
- Best known as a hiking and trekking destination
- Visit the Morni Hills Fort
- See the beauty of Tikkar Taal
- For history lovers, there is an archaeological site of 12th century temple near the Tikkar Taal.
3. Kasauli - for the old world charm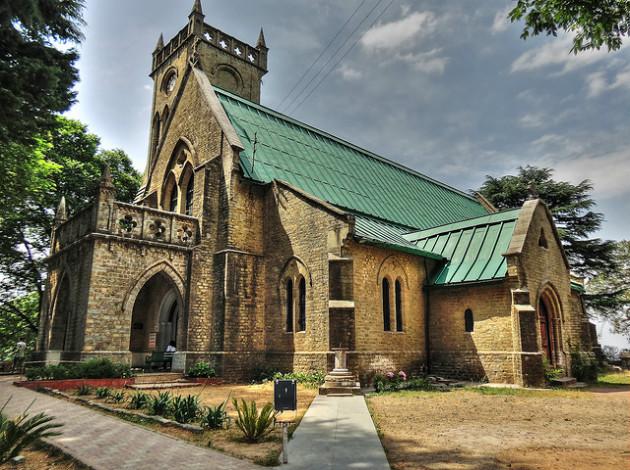 source: flickr/Ankit Jain
A quaint little hill station near Chandigarh, Kasauli is laden with an old world charm that fails to hide under the glitter of modernity. For the nearest and a hassle free weekend breaks from Chandigarh, Kasauli is one place that you look forward to. Some of the magnificent vistas can be enjoyed from here as you take a stroll up and down its colonial lanes. This cantonment town is known for its British Raj buildings, churches and insuperable pine and oak trees, rendering Kasauli a soothing effect on the souls of the people who visit it.
Distance from Chandigarh: 62kms
Best Time to Visit: April to November
What to see and do:
- Hike up to the Monkey point
- Admire Christ the Baptist Church
- Take a stroll at upper and lower mall.
- See the beauty of setting sun from the Sunset point.
Here are 50 Best Hill stations in India to plan your vacation.
4. Shimla - the queen of hill stations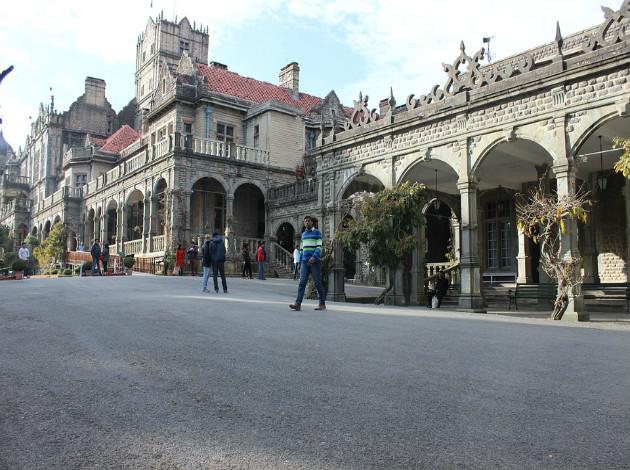 source: pixabay
As soon as you think of getting somewhere out, Shimla is one of the first hill stations near Chandigarh that strikes your mind. Once the summer capital of India, Shimla comes across as a stunning landscape dotted with colonial buildings, lush green hills and a British aura that has managed to stay here even after the end of the Empire. For adventure enthusiasts, Shimla and its surrounding areas offer plenty of activities such as skiing, ice skating and others to engage you with its landscape and snow capped mountains. Weather is most of the times chill here, so always carry your woollen clothes with you! As for the cuisine, this beautiful weekend destinations near Chandigarh offers the best of Punjabi and Himachali influences through its delectable dishes!
Distance from Chandigarh: 128kms
Best time to visit: April to June and October to December
What to see and do:
- Admire colonial heritage
- Activities such as ice skating, skiing, rafting and trekking
- Panoramic views of the mountain tops
- Taking a stroll at the Ridge
- Enjoy the Toy Train Ride
5. Renuka ji - yet to be explored for its pristine beauty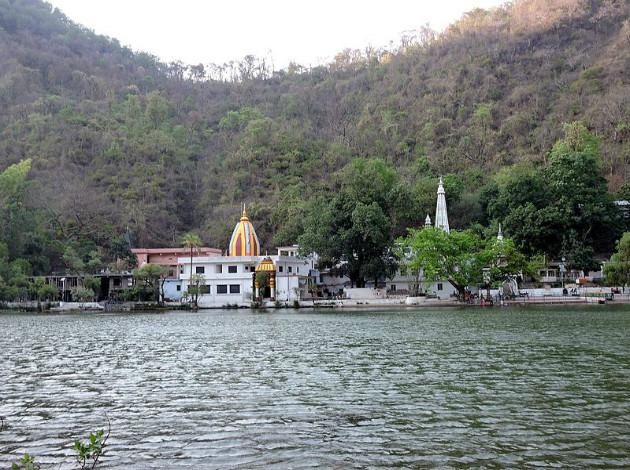 source: Wikimedia Commons
You might not have heard much of Renuka ji as a tourist place but growing tourism has today rendered it its own share of popularity these days. Known for its shimmering lake of the same name which is bordered with a small temple, Renuka ji beams resplendent with pristine nature and tranquil environs. Located just 122 kms away, Renuka Ji has become one of the favoured weekend getaways from Chandigarh waiting to be explored.
Distance from Chandigarh: 129kms
Best time to visit: June to October
What to see and do:
- Boating at Renuka ji lake
- Visit the Renuka ji temple
- Visit the Mini Zoo with kids
6. Mandi - the quiet district of natural beauty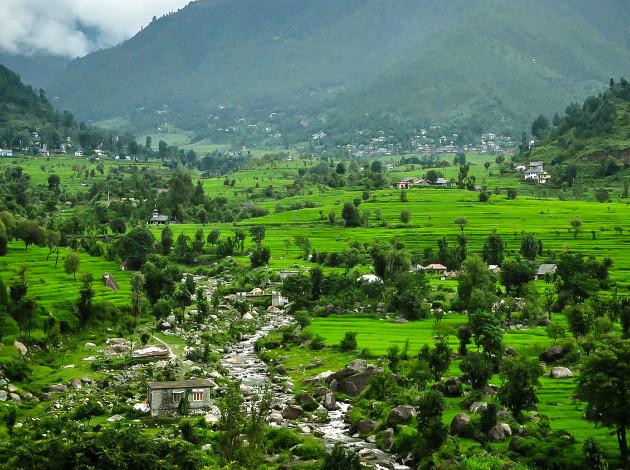 source: Wikimedia Commons
Situated along river Beas, Mandi boasts of being one of the central districts of Himachal Pradesh. To dot this beautiful landscape, there are atleast 81 temples, old palaces and fine examples of colonial architecture. Also considered to be the gateway to Kullu and Manali, Mandi has its own sheen that reminds of bygone world in today's age.
Distance from Chandigarh: 191kms
Best time to visit: March to October
What to see and do:
- Follow Mandi's temple trail with Shyamkali temple, Shikari devi temple, Trilokanath Temple and Bhoothnath Temple.
- Visit picturesque lakes such as Prashar Lake, Pandoh Dam, Rewalsar Lake.
7. Amritsar - for gastronomic delight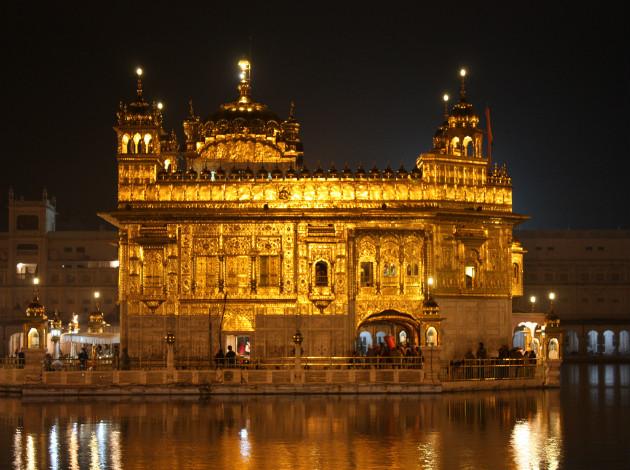 source: flickr/Arian Zwegers
The spiritual centre of Sikh religion is also one of the most well known centres for great food in India. Tourists have various reasons to visit this ancient city of Punjab but then Amritsar leaves an everlasting mark on your memories as you explore it. Walk down the bylanes behind gilded Golden Temple and you will come across some of the most delicious cuisines served out at dhabas. As for a spiritual journey, there can be nothing better than the magnificence and aura of Golden Temple ofcourse!
Distance from Chandigarh: 233kms
Best time to Visit: November to March
What to see and do:
- Visit the Golden Temple
- Enter into a gastronomic journey
- Visit the Jallianwala Bagh
- You can also visit Wagah border for adding a patriotic dash to your visit.
8. Delhi - for a heritage weekend getaway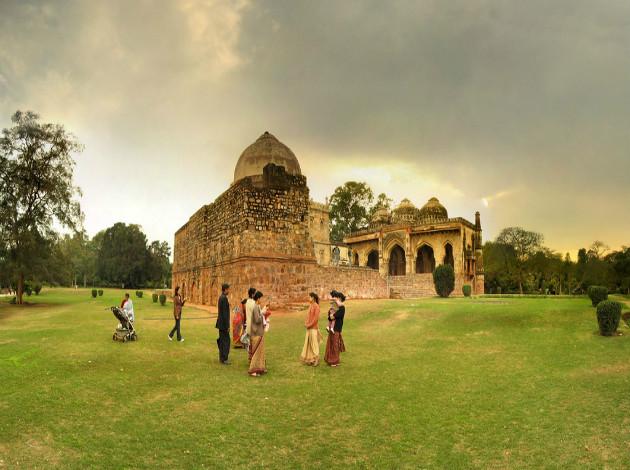 source: flickr/panoramas
Delhi is the one of the nearest cosmopolitan places to visit near Chandigarh. The capital of India is strewn with historical Mughal relics that peep through modernity. The architecture, the Punjabi culture and budding hippie bylanes near Hauz Khas render an intrinsic charm to the city of glitter and glam. Most of the people infact keep on travelling between Chandigarh and Delhi for the professional purposes because of which transportation between the two cities remains readily and easily available.
Distance from Chandigarh: 246kms
Best time to visit: October to March
What to see and do:
- Admire historical relics such as Kutub Minar, Red Fort, Humanyu's tomb etc.
- Visit one of the most magnificent temples of India- Akshardham temple and Lotus Temple.
- Follow Delhi's hippie trail near Hauz Khas and surrounding areas.
- Delhi is known for its mouthwatering street food. Try that out!
- Visit some of the most popular markets of Delhi such as- Sarojini Nagar, Kamla Nagar, Lajpat nagar and many more.
- Visit Delhi's folk artists.
- Listen to Qawwalis at Nizamuddin Dargah.
You may want to visit these weekend getaway near Delhi
Wondering how to plan a vacation to these spirtual, fun filled and adventurous weekend getaways near Chandigarh? Visit Triphobo trip plannner. With these some of the best getaways near Chandigarh, we hope that your weekend remains an exciting one!