Top Weekend Getaways From New York
* Disclosure: This post may contain affiliate links, which means we may receive a commission if you click a link and book something (there is never any extra cost to you for using these links).
Getaway from NYC? Newcomers to the city might find it hard to fathom why anyone would want to! A million snazzy nightspots to hunt down. A whole year's worth of calendar to fill up with upcoming events. Movies to see, clubs to keep up with! Who in the world has time to get away from it all?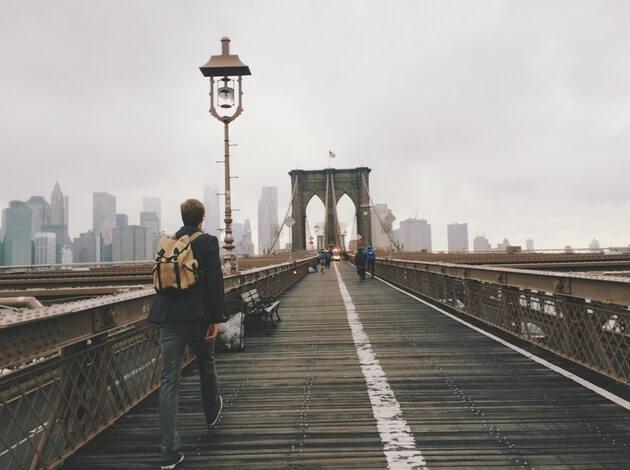 Well you do! Especially when you learn about these five unbeatable, unfailing weekend getaways from New York, you can't wait to leave.
Hudson, NY

The pastel-colored buildings of this apparently unassuming little city spark the crush. Step into the adorable Croff House Bed and Breakfast, a Victorian delight with incredible hosts. Sleep.
The next morning you'll see yourself ambling for hours through the endless antique stores and boutiques. While you're salivating over window displays, your nose will quietly make note of the incredible scents in the air. Appetite whipped up into a frenzy you'll look for a place to eat, and find you're quite spoilt for choice. If you eat at this awesome restaurant, you'll miss out that incredible dinner! You could spend an entire weekend eating! However, do remember to spare at least half a day for the Olana Estate, this historic hilltop villa. A hike up will soon have you hungry again.
Montauk, NY
You wouldn't expect New England to have an idealized beach town. Few people do, especially as the town is also known as 'The End' (as in, the easternmost point of Long Island and also of the state of NY). In a way, that's what helps keep the town's character so authentic! Your first impression will likely be the lonely looking lighthouse. You decide to check it out before checking in. Then you quickly check Ditch Plains Beach. The counterculture vibe will hit you out of nowhere - hipster beach-goers, topless women sunbathing, naked men surfing. Head into town. The Bohemian feels will roll out of the boutiques, the bookshops, the incredible seafood restaurants. Make weekend plans to hike Camp Hero State Park, or ride at Deep Hollow Ranch.
Must Read: Affordable hotels in New York
New Hope, PA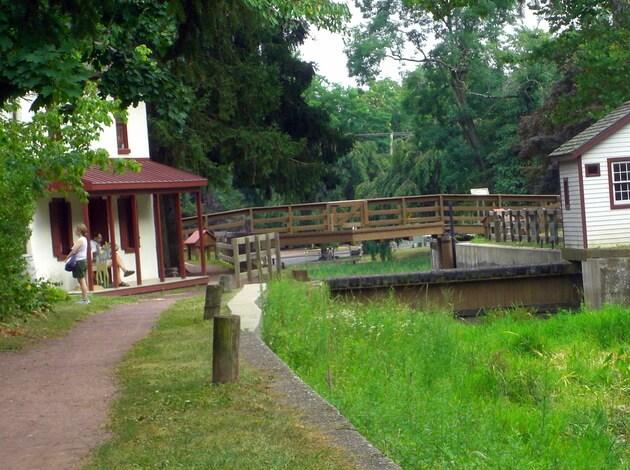 Philadelphia seems to be an automatic choice for NYC noobs looking to chill on a weekend. Sure, it's nice, but we prefer somewhere cooler. Romantic, even. Nestled along the Delaware River and surrounded by the beautiful lands of Buck county, this town gets cuter every corner you turn. Will you sail the canal on Coryell's Ferry, or traipse through the two hundred boutiques and art galleries? Shave weight off your wallets on vintage apparel at Love Saves the Day. What about the haunted Ghost in the Valley tour? Dining can be a pain to decide - succulent lamb at a train station converted into a restaurant, or seafood inside a converted church? Two attractions you may not miss! The natural beauty of wildflowers at Bowman's Hill Wildflower Preserve and Tower goes without saying. But perhaps more intense is Washington's Crossing Park, where the militia followed the Father Of The Nation across the river in 1776.
Lake George Village, NY
Compared to the other offers on this list, this place is considerably less exotic. That's okay, because it's beautiful. On all sides of the pristine waters rise the rugged woody mountains of the Adirondacks. If you're going with family, then few places offer better-uncomplicated fun. Ride the Comet, the oldest wooden roller coaster in the country, at The Great Escape amusement park. Sign up with a rafting company for some whitewater fun. Want to head out onto the lake? Take a steamboat cruise, or stroll by the boardwalk until you hooked up with a parasailing outfit. Hot air balloon rides serve up exhilarating views, but they're not quite as cute as a horse-drawn carriage tour. Ditch the hotels and BnBs altogether in favor of camping at the Ledgeview Village RV Park.
New Paltz, NY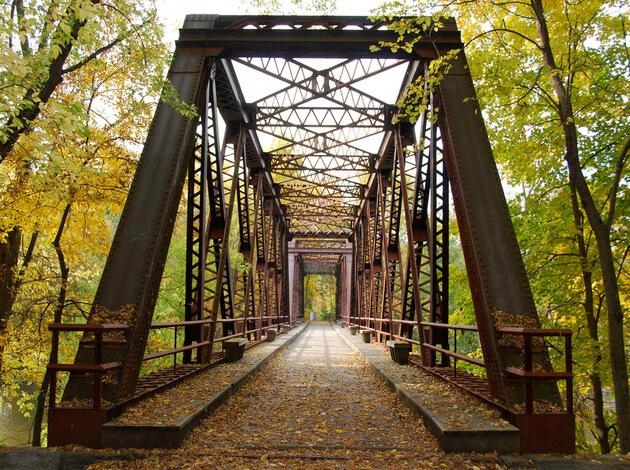 This place is old. Like, there are buildings here a century older than the USA itself. The town was founded by the French Heugenots in the 1670s. Walk Heugenot Street, the oldest preserved street in the country, and you're almost guaranteed to have a brief sense of temporal displacement (that means time travel).
Find the scenic overlooks of the three Catskill sky lakes in the jewel-like Minnewaska State Park Preserve. Tour the colorful vineyards of the Robibero Family. Hike The Wallkill Valley Rail Trail. Splurge for the night - sleep in the historic Mohonk Mountain House this weekend. The only thing unremarkable in this town is the food but that doesn't mean it's not mouth watering!
What NYC veterans already know, and newcomers will soon find out is this - partying hard after working hard is not the same thing as relaxing and unwinding. Partying takes effort! It will hit you suddenly, the powerful urge to be anywhere but the city! You want to amble, to daydream, to shut off the endless social network notifications.
You want to escape! Aren't you glad TripHobo has you covered?