12 Enticing Weekend Getaways Near Ahmedabad
* Disclosure: This post may contain affiliate links, which means we may receive a commission if you click a link and book something (there is never any extra cost to you for using these links).
A charming city in the state of Gujarat, Ahmedabad has plenty of things to do and see that can keep one occupied for ages! From the historical Sabarmati Ashram to the gorgeous Kankaria Lake, from the interesting Calico Textiles Museum to the tranquil Sidi Saiyyed Mosque, the city has a lot to offer to its residents as well as guests. But, if you are one of those hobos who has already exhausted all the attractions and activities that the city has and are now in search of top weekend getaways near Ahmedabad, you have come to the right place! Without further ado, here's what you are looking for.
1. Gandhinagar: Ideal for short trips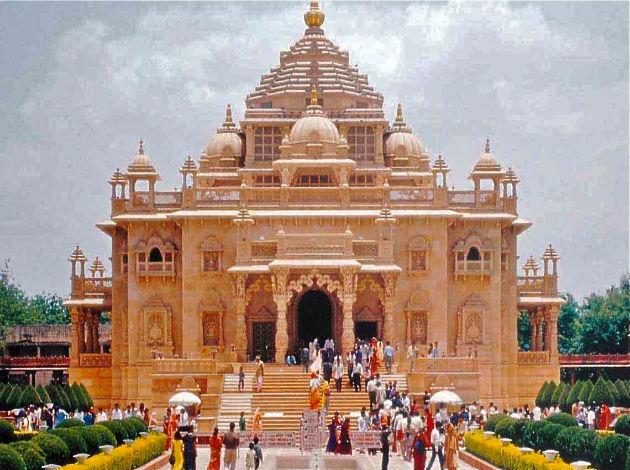 The capital of Gujarat, the well-planned modern city of Gandhinagar proves to be the perfect one-day picnic place near Ahmedabad. Home to several tourist attractions, mostly catered towards families, if you are looking for just a quick one day trip, this is the city you should visit. With its classy civil layout (rivalled only by Chandigarh) and its commitment to greenery and environment preservation, Gandhinagar manages to charm visitors of all ages.
- Go for a morning walk in the Punit Van.
2. Shanku's Water World Resort, Mehsana: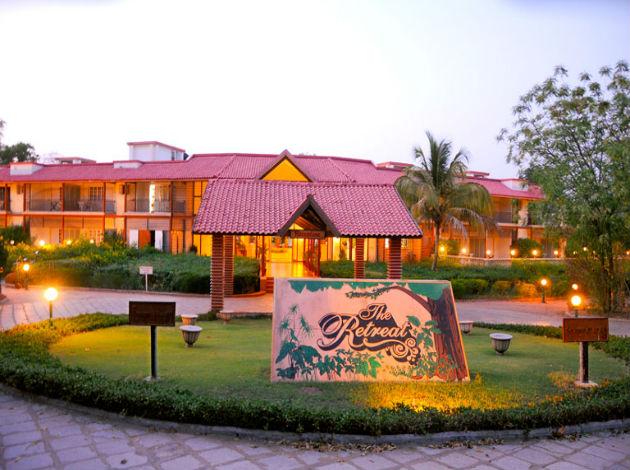 One of the best resorts near Ahmedabad, especially if you are visiting with your kids, the Shanku's Water World Resort will ensure you have the time of your lives over the weekend! Spread across 75 acres, this resort is a three-star property and has amenities such as indoor games, a huge swimming pool, lush green landscaped lawns and well-appointed rooms, that would make your weekend a memorable one.
- The entire resort is yours to explore.
- Relax, rejuvenate and enjoy the warm hospitality that the resort is known for.
3. Anand: Milk Capital of India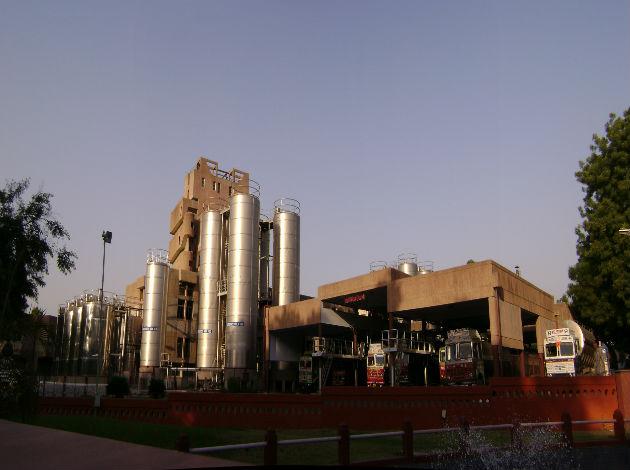 Known as the Milk Capital of India, Anand is predominantly famous for one thing- Amul Dairy and its milk revolution. But it also has plenty of other points of interest and you can explore them on your weekend trip from Ahmedabad. While visiting Anand, you can also take a quick trip to 'Paris of Gaekwad state'- the village of Bhadran. It is nicknamed so because of its classic architecture.
- Amul Dairy Museum
- Sardar Vallabhbhai Patel and Veer Vithalbhai Patel Memorial
- Swaminarayan Temple
- Air Manzil
- Khapra Zaveri Palace
- Explore the gorgeous Ranchhodrai Dakor Temple with its 8 domes and 24 turrets.
4. Surendranagar: For a quick road trip on weekend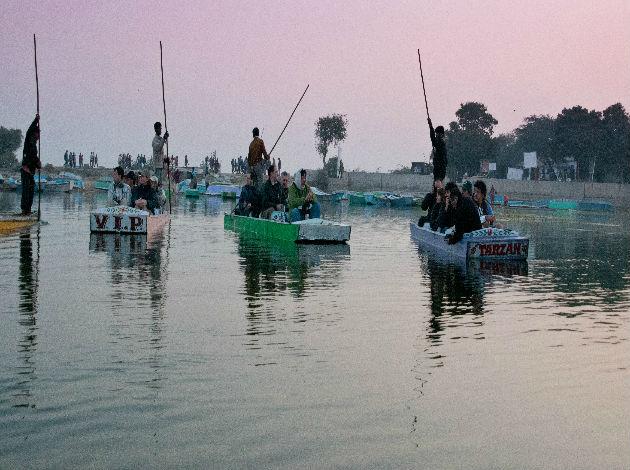 Located in the heart of Gujarat, the district of Surendranagar is full of quaint villages, gorgeous locales and is blessed with natural beauty. If you have a long weekend coming up, you can plan a lovely trip to the district from Ahmedabad and spend your time exploring all that nature has to offer. This is the place to visit near Ahmedabad if you want to have a quiet weekend.
- Nalsarovar Bird Sanctuary
- Dhrangadhra
- Chotila
- Extend your stay and explore the gorgeous district at a leisurely pace.
5. Patan: Ancient town near Ahemdabad
- Rani ki Vav
- Trikam Barot ni Vav
- Remains of Old City of Patan
- Darwajas of the new fort
- Sahastralinga Tank
6. Vadodara: Popular tourist place near Ahemdabad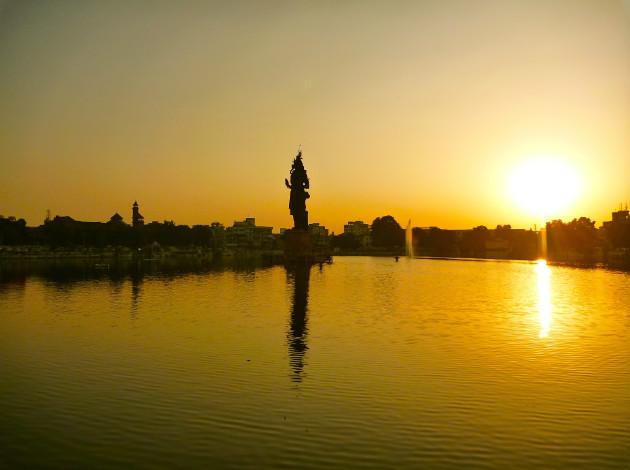 Trivia- The city has had many names; it was once called Chandravati after Raja Chandan. Later, it was known as Viravati because it was considered to be the home of the brave. The present name was derived from the name of Vadpatra because of the presence of many banyan trees along the banks of the Vishwamitri River. Plan a road trip to Vadodara on your next weekend.
- Laxmi Vilas Palace
- Sayaji Baug
- EME Temple
- Baroda Museum
- Nazarbaug Palace
7. Champaner: Go for a historical trip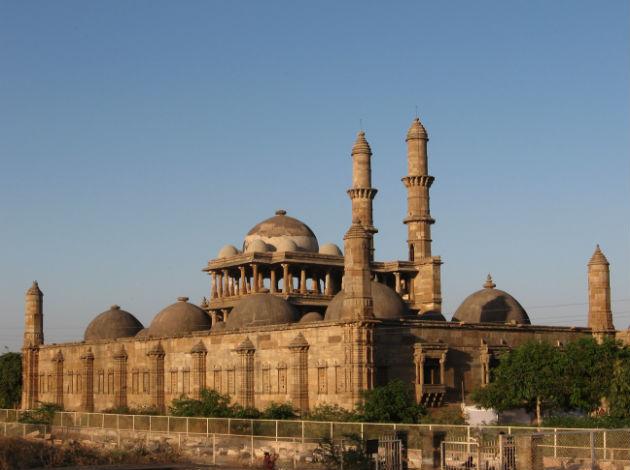 Founded in the 8th century, Champaner is a historical city located near Vadodara. The city is a must visit for architecture, history, archaeology and photography buffs because of the numerous marvels and ruins that Champaner houses. On your weekend escapade, do check out the intriguing Champaner-Pavagadh Archaeological Park which is home to some striking ruins and splendid religious structures.
- Jami Masjid
- Champaner Fort
- Amir Manzil
- Citadel Of Mahmud Beghada
- If you are visiting in the monsoons, do check out the ancient temple of Khuniya Mahadev and the cascading waterfall near it.
8. Ambaji: Religious trip from Ahmedabad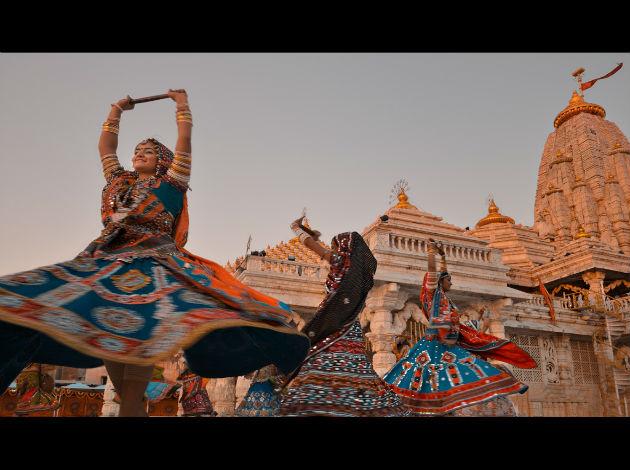 - Ambaji Temple
- Jain Temple at Kumbhariya
- Kamakshi Mandir
- Gabbar Hill
- Witness a magnificent sunset at Kailash Tekari.
9. Bhavnagar: Best place to visit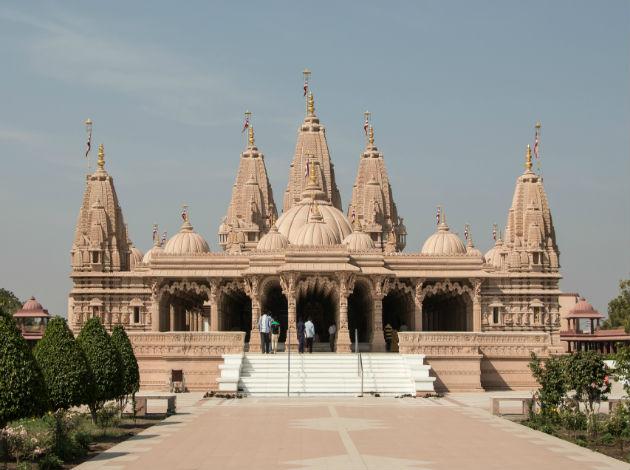 A bustling industrial hub, Bhavnagar is the fifth largest city in the state of Gujarat. Founded in the year 1724 by Bhavsinhji Gohil (after whom the city is named), Bhavnagar is an important city as far as trade and commerce are concerned and yet, it also caters to plenty of tourists because of its proximity to the beautiful coastline of Gujarat.
- Takhteshwar Temple
- Velavadar Blackbuck National Park
- Nilambag Palace
- Gaurishankar Lake
- Check out the architecturally marvellous buildings and structures in Bhavnagar.
10. Mount Abu, Rajasthan: Hill station near Ahmedabad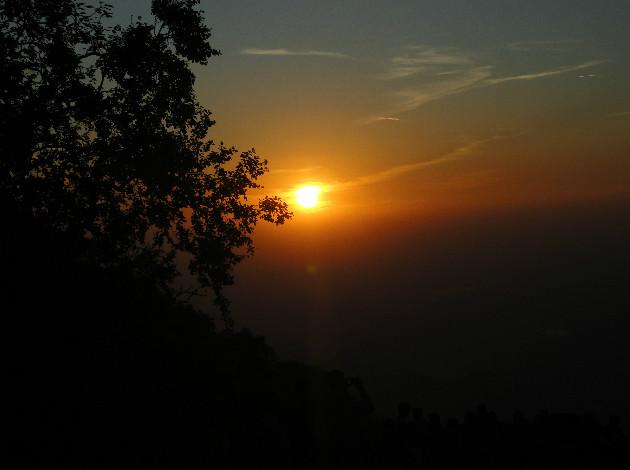 For a perfect weekend getaway from Gujarat, look no further than the neighbouring state of Rajasthan. A gorgeous hill station near Ahmedabad, Mount Abu is located in the Aravalli Mountain Range. Located at an elevation of 1,220 metres, this lovely town has been doubling up as a summer vacation getaway for many years now, providing tourists respite from the scorching heat of the season.
- Nakki Lake
- Sunset Point
- Dilwara Temples
- Adhar Devi Temple
- Universal Peace Hall
- Go bird watching at the Mount Abu Wildlife Sanctuary.
11. Udaipur, Rajasthan: Take the trip for a long weekend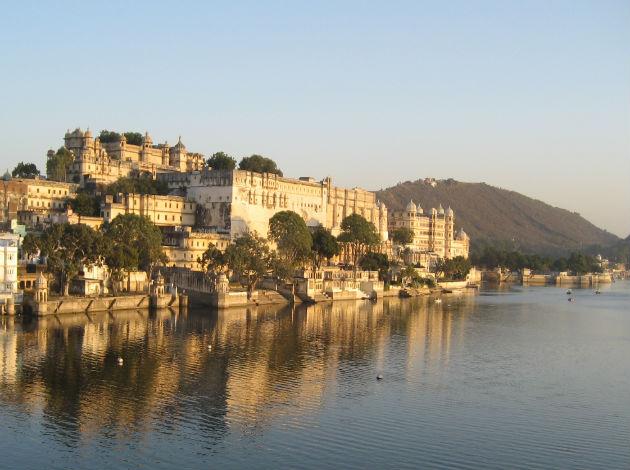 - Lake Pichola
- Lake Palace
- City Palace
- Eklingji Temple
- Fateh Sagar Lake
- Bagore ki Haveli
12. Surat: Offbeat choice for a weekend
A port city, Surat is an economic hub and an offbeat weekend destinations near Ahmedabad. We say offbeat because not many people consider Surat to be a vacation destination and that's where they go wrong. With its understated beauty and its friendly hospitality, Surat manages to be a lovely holiday spot and you should definitely explore it over one weekend.
- ISKCON Temple
- Science Centre
- Jagdishchandra Bose Aquarium
- Dutch Cemetery
- Drive down to the lovely Dumas Beach and have a tranquil evening.
Have you shortlisted a weekend getaway near Ahmedabad from the list? Do let us know how your mini vacation went by commenting below. Happy journey :-)