Wackiest Hotels in USA You Didn't Know About
* Disclosure: This post may contain affiliate links, which means we may receive a commission if you click a link and book something (there is never any extra cost to you for using these links).
Sometimes it feels really great to do something thats off the beaten path. When it comes to vacations, going to tourist hotspots can feel too regular, too bland. If youve been meaning to take a crazy vacation, we have just the thing for you. Its not just about the place youre going; its a lot about the place youre staying at. You spent a majority of your time relaxing in your hotel. Then why not pick a wacky hotel to stay in? If youre planning to visit the United States, we've got a list of wackiest hotels in USA for you to pick. Ready for your weirdcation?
1. Dog Bark Park Inn, Idaho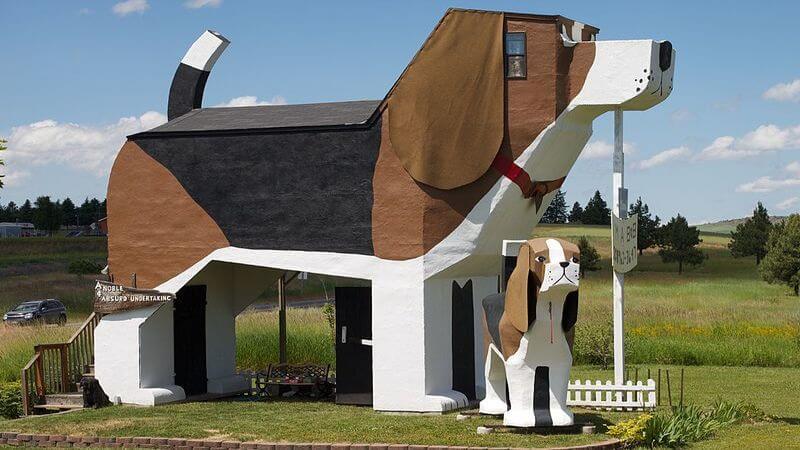 Image Source: Wikimedia Commons
You get to live inside of a giant dog. There. I dont think it gets any stranger. The bed and breakfast is in the shape of a beagle. Everything inside it is also dog-themed. It has two bedrooms (so you should book well in advance), a gift shop and visitors centre. Hey, you even get dog-shaped cookies. Your dog days will definitely be over once you stay at this unique inn. Bow wow.
2. Wigwam village, Arizona
Image Source: Wikimedia Commons
Built in the 1930s and 1940s, this is a motel (which was part of chain with motels in Kentucky, Louisiana, Florida, Alabama, Arizona, California: only the ones in Kentucky, Arizona and Florida still exist today) built in the form of tipisa conical tent that was used by the indigenous people of North America. Why not tipi village then? According to Frank Redford, the architect, Wigwam village sounds better. We agree; it makes an incredible tongue twister. Its setting, with the retro signs and the classic cars in the parking lot, will take you back in time.
Check Out: San Diego to Grand Canyon Routes
3. Winvian Hotel, Connecticut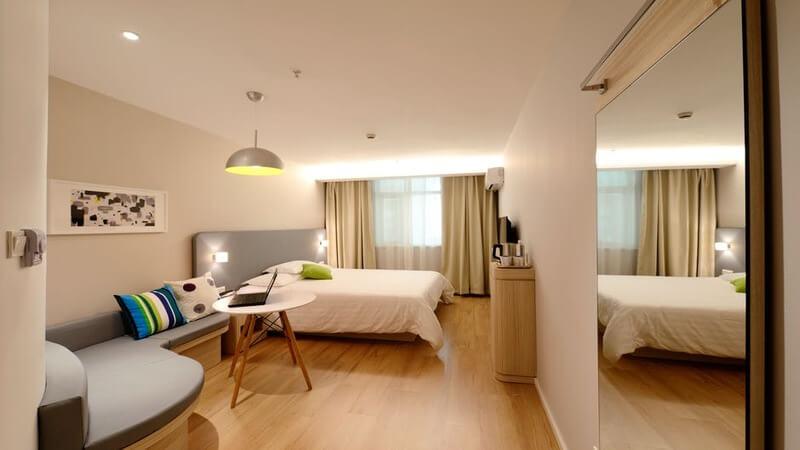 Image Source: Pexels.com
Located in the Litchfield Hills of Connecticut, this strange hotel has eighteen separate cottages with their own themes. How is that weird, you ask? Okay then. Theres a cottage with a miniature golf course inside (yes, there are grassy carpets everywhere). Theres one with canvases and paints everywhere for use for the more artistic of its visitors. Theres one called the beavers lodge which is an imagination of a, well, beavers lodge. There's a lighthouse, a cave and even a Masonic-style temple. What more could a vacationer ask for!
Check Out : Places to travel alone in usa
4. OutnAbout Treehouses Treesort, Oregon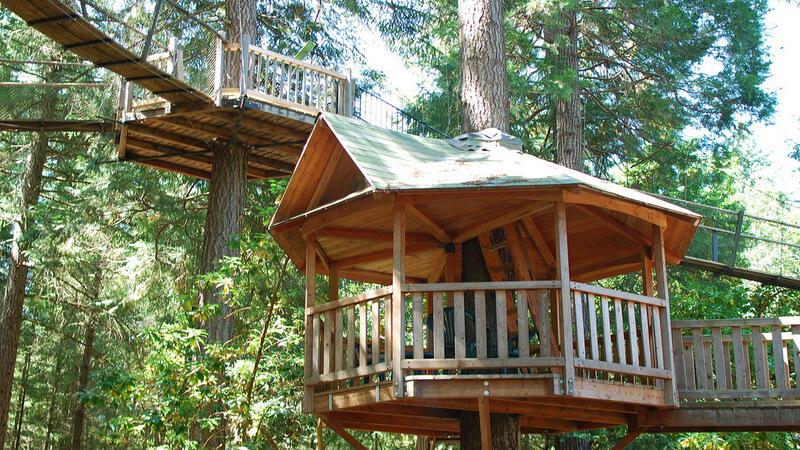 Image Source: Nicolas Boullosa / Flickr
Building tree-houses is a very American thing. I bet you've always wanted to see what one is like. How about if you live in one instead? Treehouses gives you that unique opportunity and the best part is that every tree-house is unique. They range from 8 to 37 feet off the ground; you can choose one with a skylight, one with hardwood floors or one with stained glass windows; some can only be accessed by zip-lines and swinging bridges. Go ahead, branch out!
You can always choose a crazy hotel to stay in for a truly wacky vacation. They say a vacation is what you take when you can no longer take what youve been taking. So take your vacation some place crazy this time around!
Must Read About: