These Weird Things Happen Only In India
* Disclosure: This post may contain affiliate links, which means we may receive a commission if you click a link and book something (there is never any extra cost to you for using these links).
India-the land of mystique. Every nook and cranny filled with delightful surprises and wonderful adventures. Though signs of civilization go back to prehistoric times, still India has quite a few secrets and mysteries tightly tucked into her bosom. Let's step out together and try to unravel a few of its secrets. But fret not my weary traveler! Even if we are unable to come to a logical solution, let the thick and lingering aroma of the unknown bowl you over and make you revel in its delight.
So folks, here is a list of weird things that happen only in India:
Roopkund: The Lake of the Dead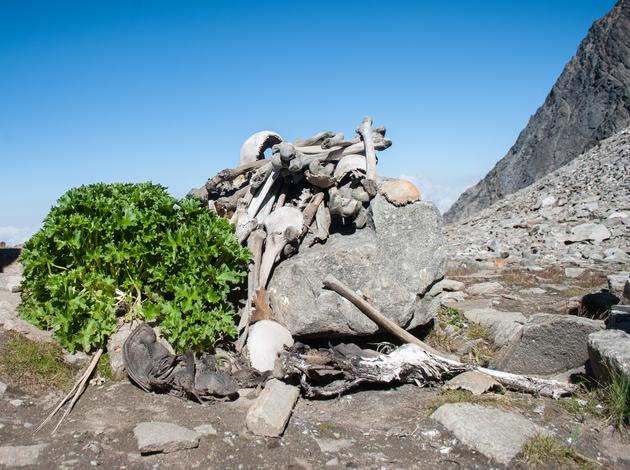 Image Source: Photo by Schwiki
Roopkund, an eerie and desolate glacial lake situated at an altitude of 5000 metres in the Himalayas, is as creepy as it can get. It's more popularly known as Mystery or Skeleton Lake, perhaps because of the 300 odd skeletal remains strewn around and inside the lake. But that's just my guess. Numerous theories exist behind the remains, ranging from science to stuff made out of legends and nightmares. An eventual zombie apocalypse, maybe??
North Sentinel Island: The Inhospitable Land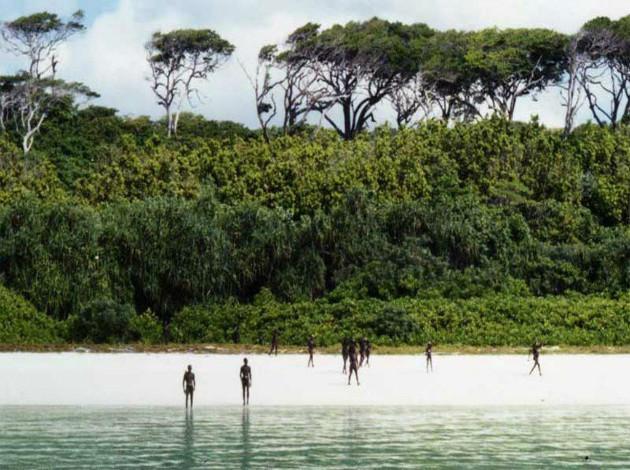 Image Source: Photo
With free wifi sprouting up at every corner and cell phones reaching a new G every year, it becomes hard to believe that there exist people who haven't been contacted at all in this day and age. Meet the Sentinelese, the not so friendly locals of North Sentinel Island, one of the Andaman Islands. There has been no proper communication channel with them and attempts of landing at the islands have been thwarted by their hostile reactions. Looks like Cannibal Holocaust isn't a piece of fiction my friends.
Read up more about it here, People That Live On This Island Kill Anyone Who Comes Ashore
Dha & Hanu: The Forgotten People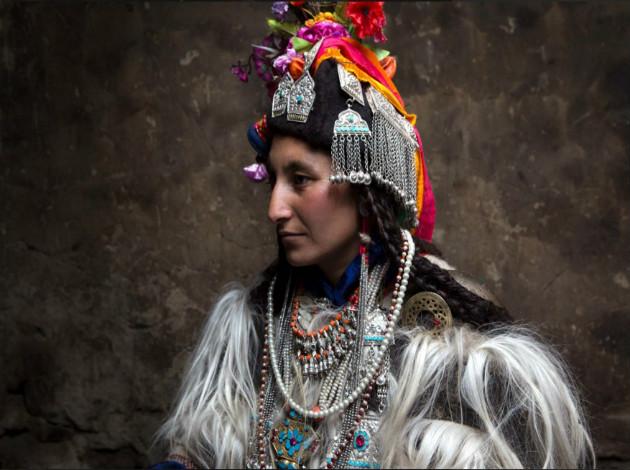 Image Source: Photo by Peter Bos
163 km northwest of Leh, lay a number of villages out of which tourists are only allowed to visit 2, that are Dha & Hanu. Unlike other places, that have monuments and landscapes, the interesting part here is the local population. Blue eyed, blonde or red haired and with very fair skin, the Brokpa or Drokpa community call themselves the last of the Aryans. Some of them trace their ancestry to Alexander's soldiers who stayed back in India. They have retained their distinctive features because of marrying within the community which has resulted in their dwindling numbers.
Planning a Trip to Leh? Create your Dream Itinerary using our Smart Itinerary Planner.
Naugaja Peer: The 27 Feet Long Saint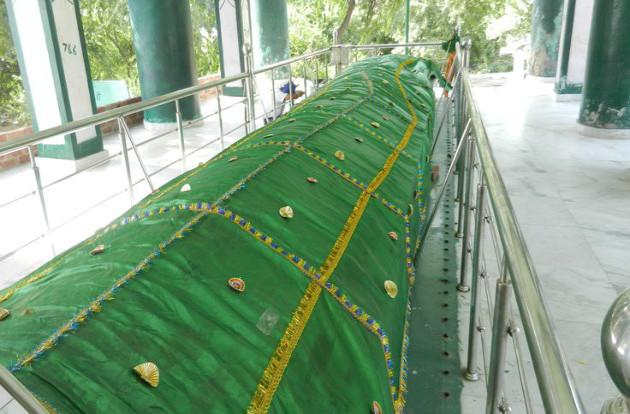 Image Source: Photo
Baba Naugaja Peer was a saint who was so tall that when he died a nau (9) gaj or 27 feet long cloth was required to cover his body. Situated in Shahbad, Harayana the shrine is flocked by truck & taxi drivers who offer clocks to the saint wishing for a safe and timely journey ahead. It is also claimed that the mazaar appears to be of a different size each time it is measured. If only, our railways had a similar shrine...
Mayong: Land of Black Magic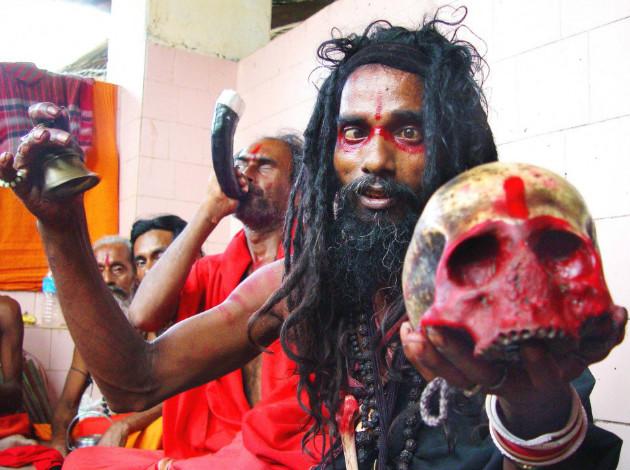 Image Source: Photo
Derived from the word Maya, Mayong, aptly called as the Land of Black Magic is an ancient village situated just 40 km from Guwahati. It finds mention even in the Mahabharata and other historical stories. It is known to be an abode for saints and witches who dabble in black magic and stories have been heard of people vanishing in thin air to be never seen again, transformed into animals and even dying mysteriously. Narabali or human sacrifice has been documented as a practice in the area till the early modern period. Though a major tourist attraction now, black magic is said to be still practiced in the remotest areas, so safer to tread lightly.
You may like to read: Bizarre Facts About Aghoris
Sacred Forest: A Walk With The Spirits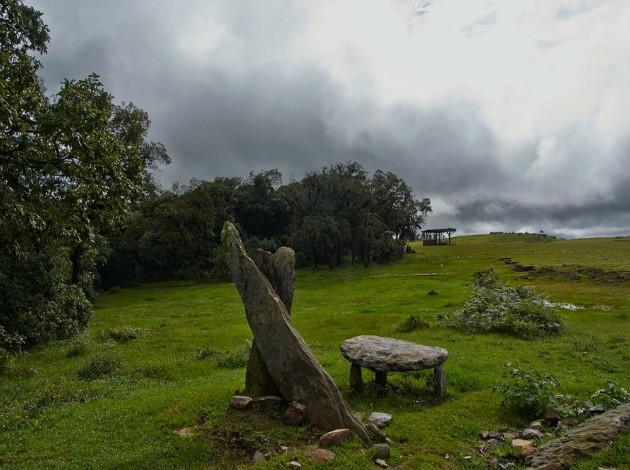 Image Source: Photo
Situated in the village of Mawphlang, 25 km from Shillong, Sacred Forest is a beautiful green zone with thick trees and a cool serene climate. Take a walk through the forest and suddenly one can feel the back of the neck start to prickle, you feel someone watching your every move and each step is filled with a deadly anticipation. According to legend, an outsider may not take with him even a small part of the forest, nay not even a leaf or a twig, for he will then have to pay for it with a loss of his own dear possession. Not a chance the wise should take, should they?
Do Read About Dangerous Places in India That Will send a Chill Down Your Spine
Visa Balaji Temple: Visa On Demand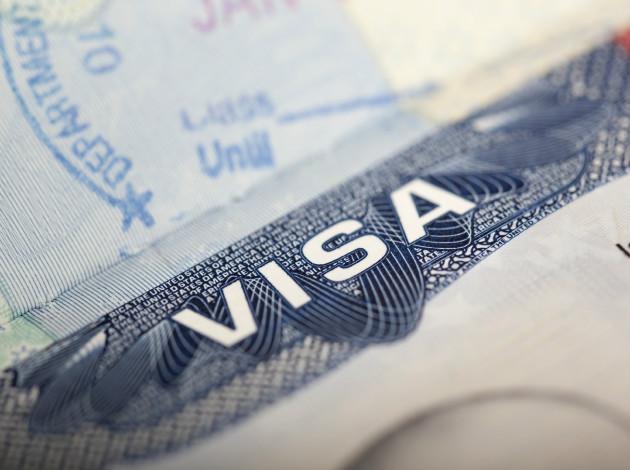 Image Source: Photo
Chilkur Balaji Temple famously known as Visa Balaji is an ancient temple dedicated to Lord Balaji located in Hyderabad. The temple was popularized as such because a large number of devotees who came to the temple had visa related wishes and a lot of them were granted. The temple also makes it a point to accept no money from devotees. A whole lot cheaper than all those pesky agents isn't it?
Must Read: Offbeat Things to do in Religious Cities of India
Baba Harbhajan Memorial Temple: The Hero of Nathula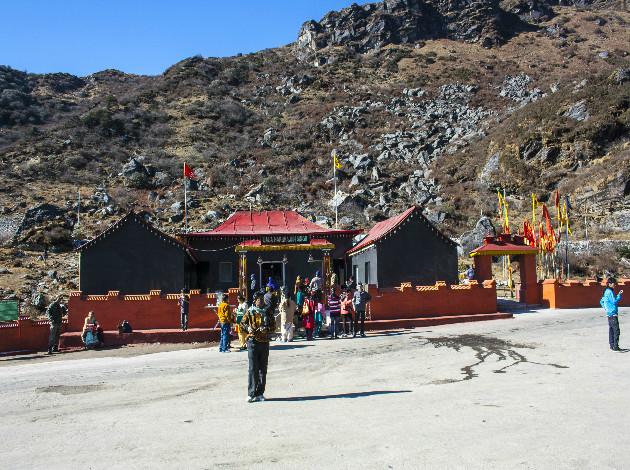 Image Source: Photo by Indrajit Das
Baba Harbhajan Singh was an Indian Army soldier posted near the Nathula pass in Sikkim, when he tragically drowned in a glacier in 1968. He later appeared in the dreams of fellow soldiers, who built a shrine to commemorate his death. He is now revered to as the Guardian of the Pass, and is highly respected by not only the Indians but also the Chinese army who place a separate chair for him during Indo-China talks till date. His spirit patrols the area and is said to slap guards who sleep on duty and provide safe passage to lost travelers. A valiant and noble spirit, even after death.
Bullet Banna: The 350cc Deity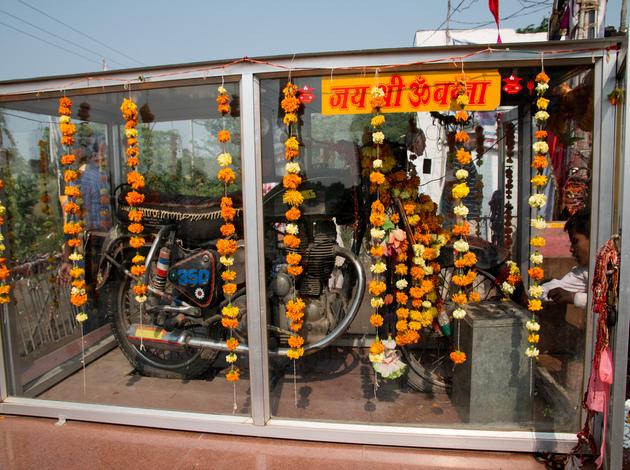 Image Source: Photo by Daniel Villafruela
India's fascination with the dhuk dhuk bike is known world-wide by now. Never has truer love been seen than a man's love for his bike, and the Om Banna shrine just validates that point further. Located in Pali near Jaipur it is devoted to a deity in the form of a 350cc RE Bullet! Om Singh Rathore while riding his bike crashed into a tree and died on the spot. The bike even after multiple efforts by the police mysteriously kept returning to the same location on its own. Tired and bewildered the police left the bike there and locals soon built a shrine on the spot. Nowadays travelers stop at the shrine and offer liquor as offering and pray for a safe journey. Eat your heart out Harley!
Here are some Quirky Things to do in India
Heading Over to the Royal State? Book your Hotel using our Super Simple Hotel Booking feature.
Yeti: The Abominable Snowman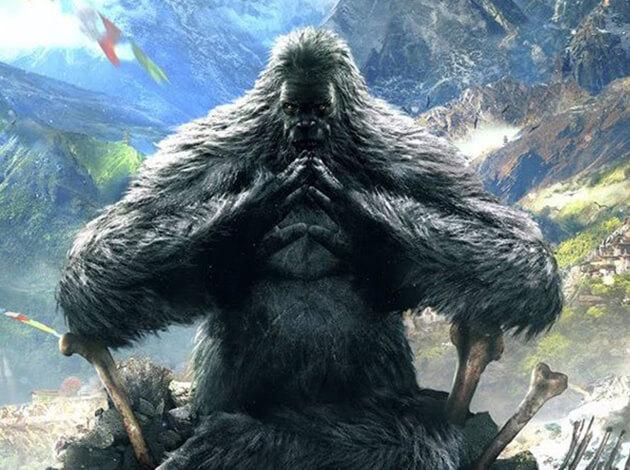 Image Source: Photo
The Himalayas have long been said to have played home to the mysterious beast known to us by many names, Yeti being the most recognizable amongst them. Though this elusive creature has been the source of many speculations and stories, but people have also reported actual encounters with the beast throughout history. In fact a preserved hand and skull of the Yeti are on display at the Khumjung monastery. Who knows, this may just turn out to be your Tintin in Tibet moment perhaps...
To term India just as a country or a nation does not do justice to its great and mysterious history. The land has given birth to various religions and has been a place of knowledge, learning & culture since time immemorial. Immerse yourself into this plethora of wisdom and you are sure to emerge out a wiser and finer person. For such beautiful reasons we call it Incredible India.
* fb cover pic: wikimedia.commons