What Can You Bring on an Airplane?
* Disclosure: This post may contain affiliate links, which means we may receive a commission if you click a link and book something (there is never any extra cost to you for using these links).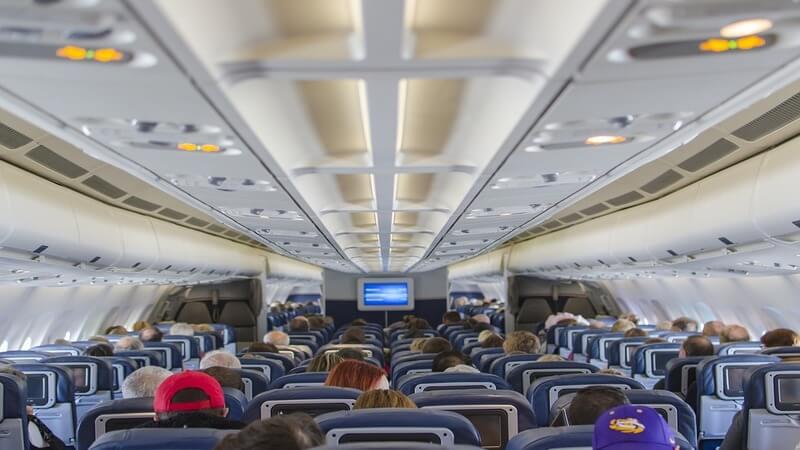 Image Source: Pixabay.com
With not just an individual's safety, but several people who are on board a long or short journey, way up in the sky, air safety rules and regulations are getting stringent by the day. Thanks to two distinct classifications of the cabin luggage and check-in luggage, it is now easier to comprehend what to pack in which bag for commercial air travel. A widely discussed topic, "What Can You Bring on an Airplane", there are varying rules worldwide, standardized by the International Air Transport Association (IATA) and further modified by private airlines. Addressed below are some of the most common concerns in order to have a hassle-free flight.
What Can I Take on a Plane in Checked Luggage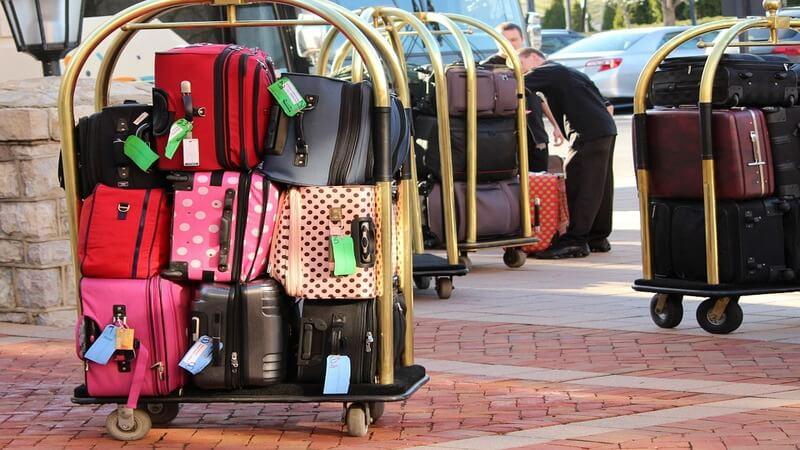 Image Source: Pixabay.com
Checked luggage and its allowance drastically varies as per airlines, majorly depending on the class you are flying along with the to and from location of your flight. Factors such as weight, number of bags and their sizes are what ascribe checked luggage or checked baggage. Bigger airlines usually include checked baggage costs or fees in the ticket fare itself, unless it does not exceed the mentioned limit. If it does, you may have to pay a surcharge. Smaller carriers, usually domestic, may charge you for your checked baggage.
What to put in your checked luggage?
Baby Food, Adult Toys, Insecticides, Makeup machines, Household tools, Camping equipment, Firearms
What to avoid in your checked luggage?
Lithium-ion batteries, Battery packs, Power banks, Alcoholic beverages under 140 proof, Jewelry and other valuables, Identification, Passports, Boarding Passes, and Essential Documents, Cash and Credit Cards, Laptop and Electronics
You may also read - Some weird airlines rules that are sure to leave you surprised
Can You Carry a Razor on a Plane?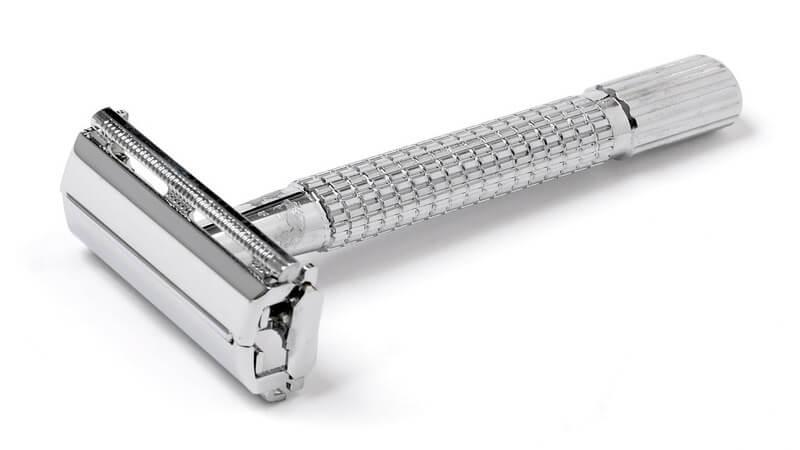 Image Source: Pixabay.com
The answer is- Yes. You can carry a razor on a plane. However, this brings us to the next concern- what type of razors are allowed on a plane and in which luggage to have them packed? Most razors, except the straight razors, are permitted in the checked baggage.
Carry-on luggage - Disposable razors and their cartridges
Checked baggage - Blades including box cutters, safety razor blades and utility knives
Can You Bring Makeup on a Plane?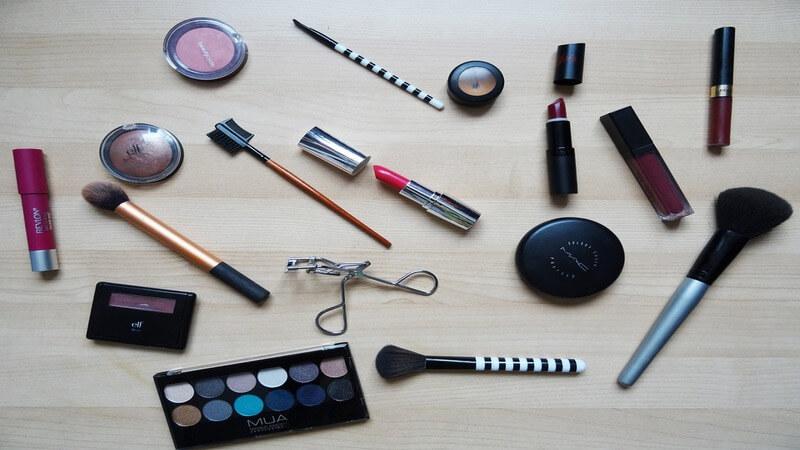 Image Source: Pixabay.com
Absolutely, unless and until you are pertaining to the liquid applicable rule should you be carrying liquid makeup. For your liquid and gel makeup (mascaras, liquid foundation, lip gels and the likes), you will be required to pack them in plastic bags sized of a quart. Also, bear in mind that containers that you will pack them in must abide by a size not more than 3.4-ounce or 100 milliliters, else they will have to make their way to the checked baggage.
Other items like powder blushes, lipsticks, eyeshadows, solid bronzers, brow pencils among others can be packed into your cabin baggage/ hand luggage or carry on luggage. Thus, any makeup solid or under 3.4-ounce can be brought on your cabin luggage, the rest may find its place in the checked baggage.
Airplane Carry-on Luggage Restrictions Checklist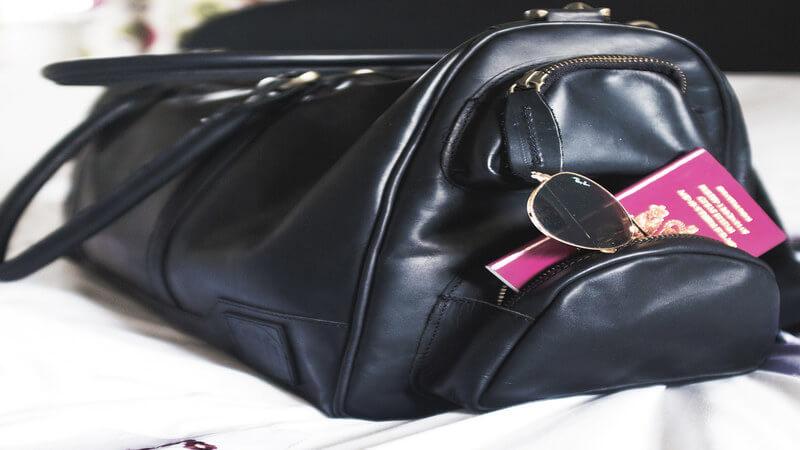 Image Source: Flickr.com
Firstly, it is essential that you check with the airlines you are flying with, their acceptable carry on bag size. A general rule would be- anything lesser than seven inches and 100 milliliters can be stocked into your carry-on luggage. Should you be carrying edible food items on your carry-on, make sure to store them in transparent boxes. Medications are allowed should you be able to present the staff with its prescription.
What Liquids Can You Bring on an Airplane?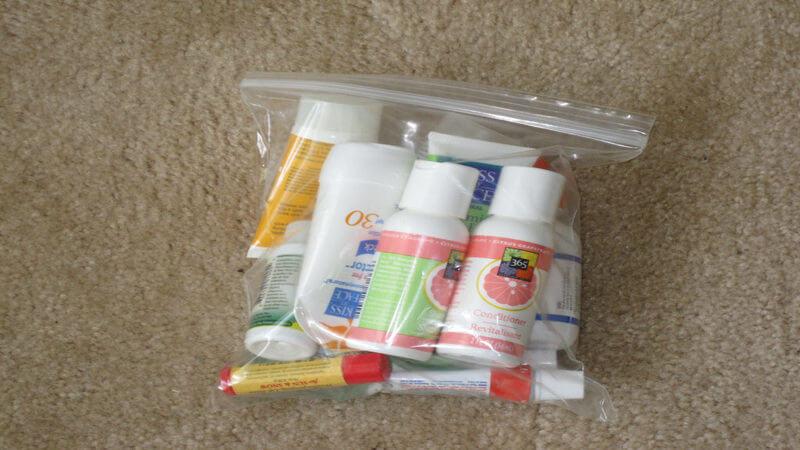 Image Source: Flickr.com
Liquids allowed on hand luggage - gels, creams, pastes and aerosols can be stowed in your hand luggage. Bear in mind that the size of the containers holding this liquid must not exceed 100 millilitres along with being packed in quart sized plastic bags.
Liquids banned on hand luggage - Frozen breast milk, pyrotechnics, any other form exceeding the standard 100 millilitres mark
Liquids that are absolutely banned on an airplane include - a cigarette lighter, Acids and alkalis in the form of liquid batteries and the likes, Corrosives or bleaching agents, including mercury and chlorine, Self Defence sprays, Radioactive materials, Poisons and toxic substances, biological and infectious liquids like infected blood and viruses.
What Snacks Can You Bring on an Airplane?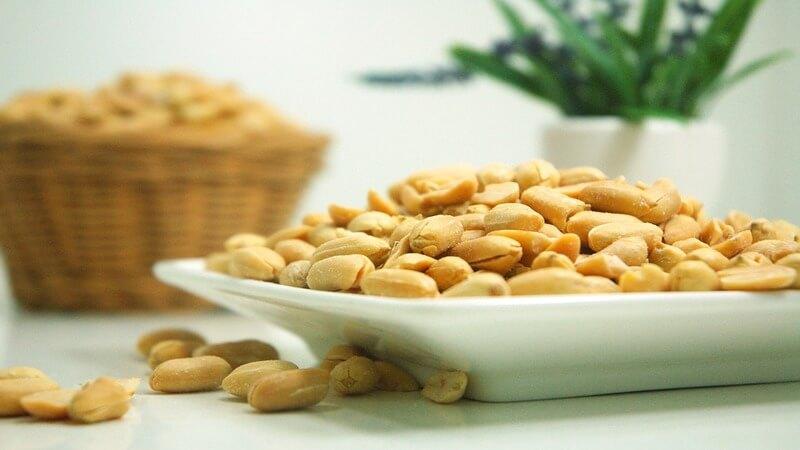 Image Source: Pixabay.com
As necessary as snacking on an airplane sounds, the number of rules to abide by just to grab a bite on flight are daunting. The Transportation Security Administration or TSA has laid certain rules that take you closer to that bite on flight, as you stare into the screen watching some movie you are not too interested in. Liquids such as jams, soups, creamy spreads and dips, liquor among others must be carried in transparent, plastic storages and must not measure more than 100 millilitres.
Some of the best snack ideas on plane include - Dry fruits, sandwiches, grain salads, veggie calzones, granola bars, hummus with veggie sticks, applesauce packs, Ploughman's lunch.
Do consider the fact that you will be surrounded by fellow travelers, so make clever choices about foods that may release peculiar odours.
What Is Allowed in a Carry on?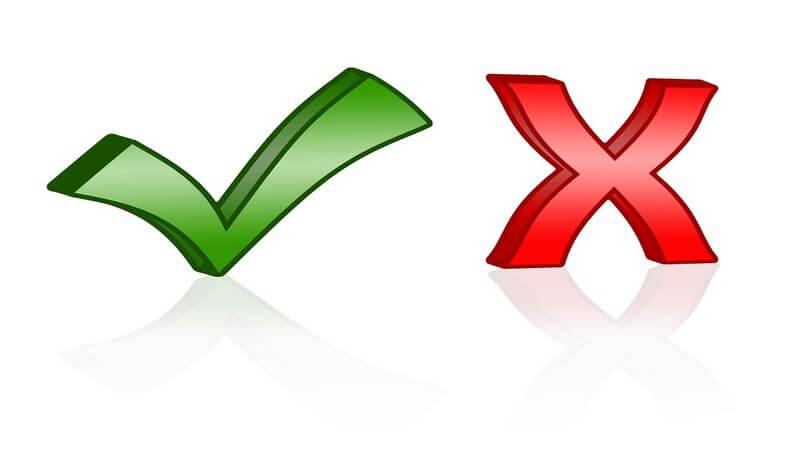 Image Source: Pixabay.com
This question along with that of "What Can I Take on a Plane in My Hand Luggage" are some patents that are frequently contemplated. Carry on rules vary widely depending on what airline you are traveling with. It is best to check with them before you start packing. Generally, items that are not larger than 7 inches in length along with 100 milliliters can pass the security for carry on luggage.
Some general items allowed on hand or carry on baggage include - Contact lens solution (less than 100ml), Spoons, Nail clippers/ nail file, Umbrella, Mobile phone, Laptop, Tablet devices, MP3 player, Hair Dryer or hair straighteners, Travel iron, Electric razor/shaver, Camera, medical equipment and medicines with prescriptions and baby food.
Once you pay heed to these details, rest assured, you are sorted to have one hassle-free flight!
You may also read - Mistakes to avoid when booking a flight