What To Do In Bali Honeymoon Vacation in 2018
UPDATED Oct 12, 2018
2.0K Views
The Indonesian island of Bali is a paradise of sorts for all the people who flock to it for its luxurious beaches, sumptuous cuisine and mesmerizing backdrops for those picture perfect memories. Owing to all these and many more factors, Bali has emerged to be one of the favourite honeymoon destinations for newly-weds. Bali is also very popular because of its moderate prices, excellent resorts and infinite exciting activities that can be done there. But if you are still a little confused about what to do in Bali honeymoon, then fret no more, TripHobo has you covered. Here is a sneak peek into some of the things to do in Bali for honeymooners:
1. Beaches beyond belief
The name ''Bali" has become synonymous with exuberant beaches, blue waters and golden sand, so it is not a surprise when you see the beaches practically covered with zillions of semi naked bodies, trying to have a go at the waves or just trying to get some Vitamin D.
So why not schedule your visit to the Gunung Payung beach, the green Bowl beach or the black sanded Amed beach? These beaches, apart from being extraordinarily beautiful, hardly have any people to disturb you from enjoying some quality time with your soul-mate.

Image Source: julia Chapple/flickr.com
You Can explore Bali Itinerary 3 Days
2. Some fine dining
After a stressful week of ceremonies, logistical nightmares and other marriage ceremony related headaches, probably the best way to unwind would be by having some super romantic meals at the finest restaurants and resorts in Bali. You will be left baffled at the amount of options one can have here. Right from having a romantic dinner on the beach, to a meal in the middle of the river or a candle-lit dinner in a cave, romantic dinner cruise on a boat or empty field, honeymoon in Bali can just about provide anything that you and your partner might want to etch the memory in stone.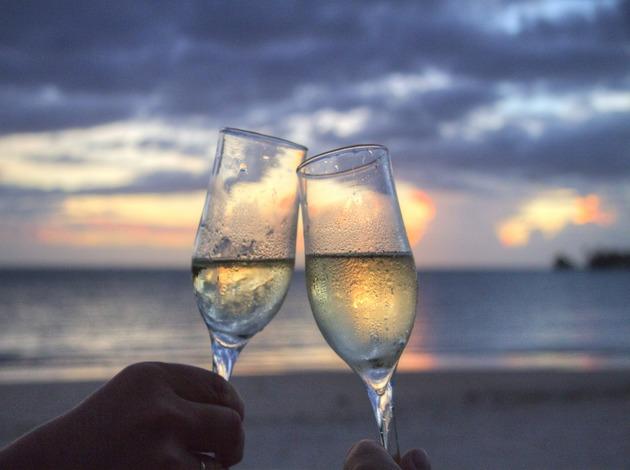 Image Source: Pixabay.com
3. I'm in love with the 'Cho-Co'
If you and your partner love to indulge in some chocolaty sins, then the Pod Chocolate Factory in Bali is a perfect match for you. You can start from the absolute scratch by harvesting, roasting and crushing the cacao beans and go on to making the perfect batch for your beloved. Packed chocolates maybe great gifts, but nothing expresses your love more than a batch of fresh off the mint, personally handcrafted chocolate bars. You are free to mould them into your favorite shapes to add a more personalized touch.

Image Source: Wikimedia Commons
Check out some fine resorts in Bali for your honeymoon.
4. Adopt a turtle
Mark the beginning of your relationship with an extremely humane gesture and become the 'mumma' and 'papa' of a cute little baby turtle. The Turtle Conservation and Education Centre in Palau Serangan and the Gili Meno Turtle Sanctuary in Gili Meno give visitors the opportunity to 'adopt' and set free baby turtles for a small fee. Sitting at the beach and watching the turtle scampering towards the water is a beautiful experience that is sure to melt the strongest of hearts. These initiatives are also instrumental towards the repopulating of turtles that are facing extinction because of loss of habitats and human interferences.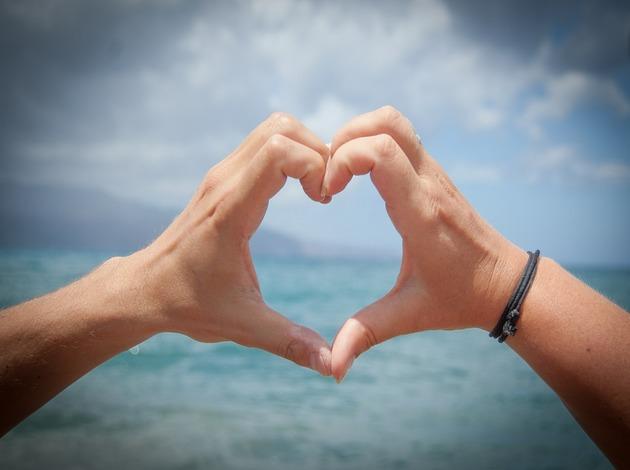 Image Source: Pixabay.com
5. Devdan show
The Devdan Show is a must-watch for all honeymooners in Bali as it provides an interesting view of Indonesia's culture and diversity. It features a mixture of traditional dances, modern contemporary dances, acrobatic stunts, breathtaking costumes and special effects. The performance is sure to pump you up for your further stay in Bali and make you aware about all the fun you can have with your partner.

Image Source: devdanshow.com
Check out: Places to visit in Indonesia for honeymoon
6. Day with an elephant
Another fun filled and unique activity that you can probably find only in Bali is the Mahout for a Day programme that is available at the Bali Zoo. If you and your partner are game, then you can apply for this programme and learn in extensive detail about how to take care, interact and look after an elephant. You will be supervised on how to feed, bathe and care for the resident elephants in the zoo by experts themselves. It is a splendid opportunity to have a date like no other before.

Image Source: Sue Waters/flickr.com
7. Exotic islands
For those adventurous honeymooners who get bored of long romantic walks and cute dinners, Bali has a lot of hidden islands that are not frequented by tourists as much and are looking to be explored. Nusa Penida has a splendid natural infinity pool, crystal clear blue seas and mysterious underground labyrinths houses and these are just the tip of the iceberg. Many such lesser known islands and luxury honeymoon destinations are spread around the area waiting to be visited by you and your partner.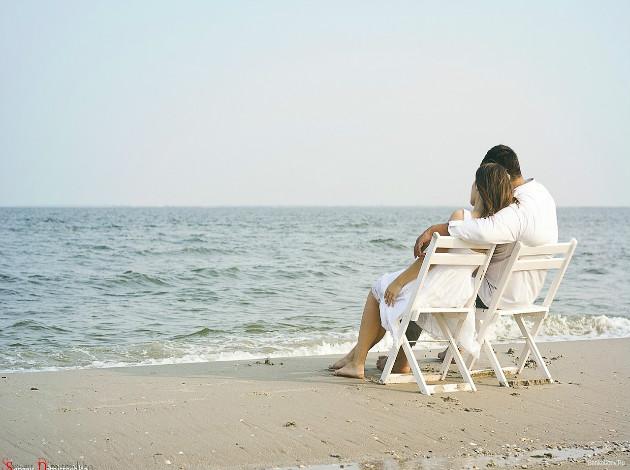 Image Source: Pixabay.com
8. Chilling at the spa
To get all the fatigue from the marriage ceremonies and constant travelling out of your body, go in for a couples massage at any of the variety of Luxury Spas in the best honeymoon resorts in Bali. The couples massage package will ensure that you and your soul-mate are not interrupted by any pesky customer and the Traditional Balinese massage will do the part of relaxing you thoroughly without a doubt. So just lie down, have a sip of your favorite beverage and gaze into the eyes of your beloved while the masseur works his/her magic on you.

Image Source: Pixabay.com
Must visit on your honeymoon: Best beaches in Indonesia
9. Glimpse of the sun
For die-hard old school lovers, probably one of the most romantic things to do in Bali is catching a sight of the sun rising or setting from/into the horizons. Bali specializes in providing the most romantic spots possible for capturing the sun finish its daily regimen. One can hike to the top of the Mt. Batur for a glorious view of the sunrise or go to the Uluwatu Sea Temple and catch the bright orange ball of fire extinguishing its flames in the sea waters.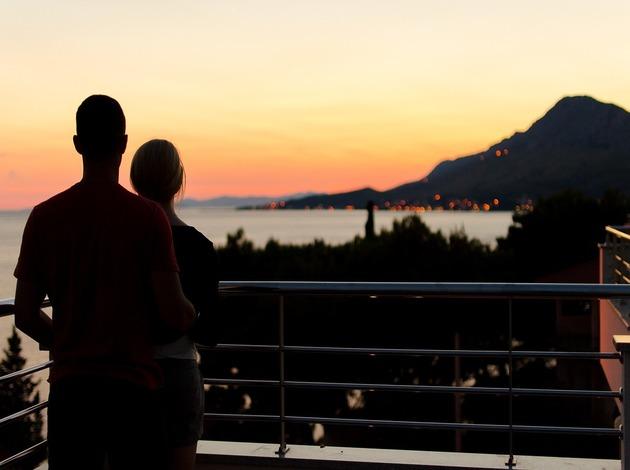 Image Source: Pixabay.com
10. Bali marine and safari park
A safari might sound very clichéd to people who have travelled a lot and been to many National Parks over the world. But the Bali Marine and Safari Park promises to be something different as some of the activities that you can do here is nothing short of extraordinary! Ever had your supper with tigers, or fed some food to piranhas, or had a night time safari through the African Savannah while sitting inside a cage, watched komodo dragons up close? We are sure your answer's going to be negative, so ample reason to head over there for your honeymoon. Also featured are traditional Balinese fire dancing show and a mouth watering BBQ.

Image Source: Wikimedia Commons
11. Mother nature's own jacuzzi
To put a cherry on top of your already super romantic honeymoon, going to the Tegal Wangi Beach is a super absolute must! Small holes on the shore get filled up with fresh seawater from the sea and create your very own private Jacuzzi/tub. Grab some tasty local snacks from the markets, a bottle of your favorite wine and get ready for a dip in the cozy waters. Plus the sand on the beach acts as a natural exfoliant and can be used on your partner and vice versa for some extra therapy.

Image Source: justinsomnia.org
I am sure we have answered some of your questions on what to do on your honeymoon in Bali. You can also take help of this Bali trip planner to plan your honeymoon.
So get ready to pack your bags and book your tickets for the ultimate honeymoon experience in Bali. These were just a few of the best places to visit in Bali for honeymoon, and believe me when I say there are many-many more. A stay in Bali is sure to start of your married life on a sound and incredibly romantic note. With a beginning as good as this, the rest of the journey is sure to only get better and better along the way.