15 Warm Places To Visit In December in Europe
* Disclosure: This post may contain affiliate links, which means we may receive a commission if you click a link and book something (there is never any extra cost to you for using these links).
A little research and a considerable amount of dwamming has lead me to create this list of Europe winter destinations. You can thank me later, if you have been looking for warm places to visit in December in Europe! A blend of some touristy and some non-touristy destinations, I hope this list is as much a delight, as it was for me writing it.
1. Rovaniemi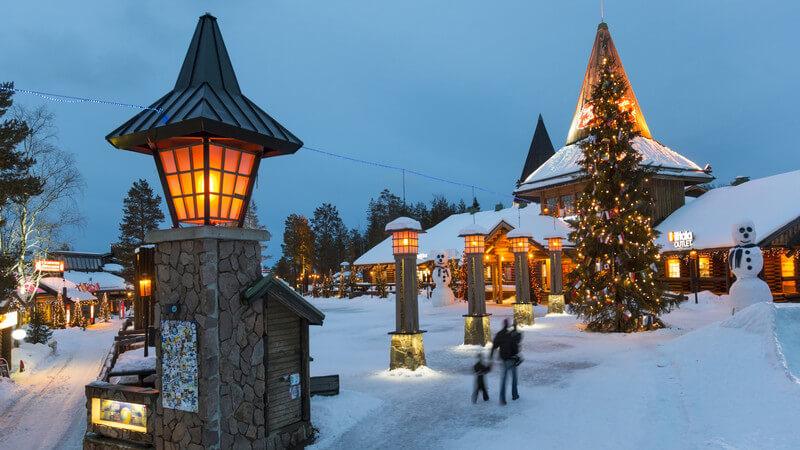 PC: huffingtonpost.com

The 'official' terrestrial residence of Santa Claus, Rovaniemi has a lot of truism attached to it for its being. Coming alive in the festive cheers in December, all sorts of cold and snowy activities like snowmobile safaris and dog sledding, are available. The Safartic and Arctic Golf Finland, are two great companies that arrange adventurous snow activities like snowmobiling on frozen lakes, husky sleigh rides, reindeer sleighs, ice fishing and much more! During Christmas, you can meet Santa Claus at the Santa Claus Village, which is also a great place to shop souvenirs and handicrafts. The Boxing Day on 26th December is a fun day to be here too. To sum it up, Rovaniemi in December is all things Christmas!
What to see: Santa Claus Village, the Lappia Hall - culture and congress center, Santapark - An underground amusement park, Lutheran church, Korundi House of Culture an art museum, German Soldier Cemetery and the 14 giants kettes

Travel Tip: Do not miss out on the festive fare! The traditional meal - sautéed reindeer, is a must try!
2. Rothenburg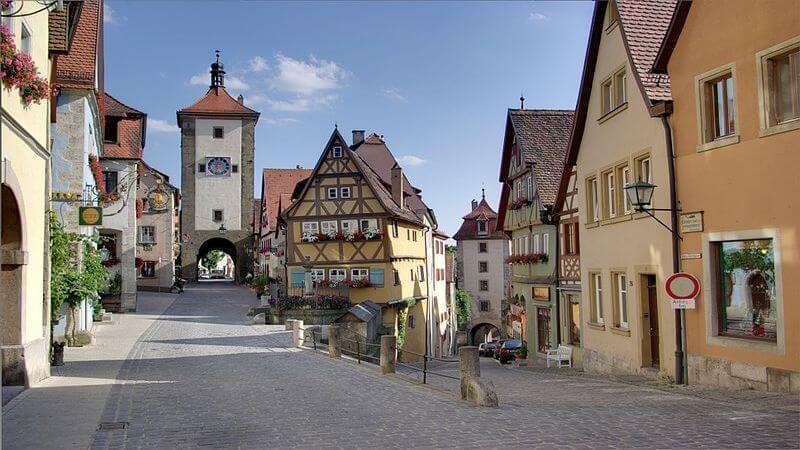 PC: Wikimedia Commons

A medieval glory, Rothenburg ob der Tauber, meaning the 'red castle over the river Tauber' in German, is situated in the district of Ansbach of Mittelfranken (Middle Franconia) region of Bavaria. It is also the place to go to get into the Christmas spirit, hosting one of the most popular Christmas markets in the world. You can enjoy great pilsners, some shopping and delight in the beauty of the holiday décor at the town square at the Christmas market. Being a medieval town rich in History, Rothenburg encompasses a large number of museums, churches and galleries. Along with this, for those with other interests, there are photo-perfect medieval views, tons of shopping, a spectacular 500-year-old wood carving, and a few walking tours.
What to see: Churches and galleries - Medieval Crime and Punishment Museum, St. Jakob's Church, German Christmas Museum, Reichsstadtmuseum, Lutheran parish church, Rathausturm, St-Peter-und-Pauls-Kirche that take you back in time to relive the medieval times

Travel tip: Don't forget to sample a sausage they're a local specialty and worth the wait in line and climb tower walls to get various views of in and around the town.
3. Bordeaux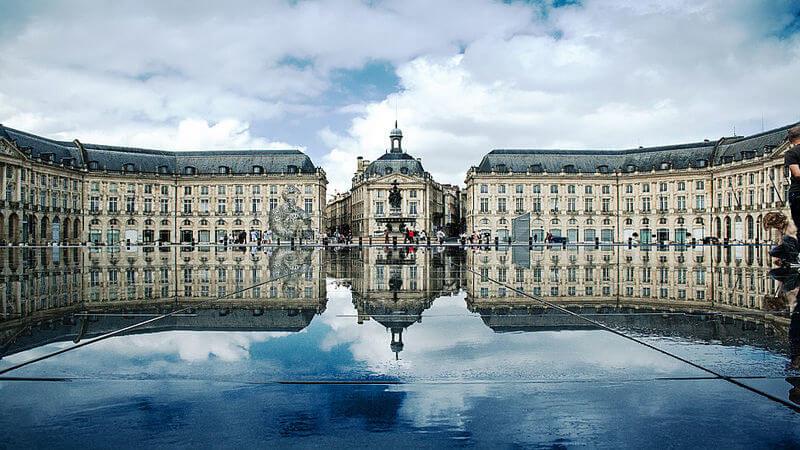 PC: Wikimedia Commons

Synonymous with wine trade, Bordeaux has wine traders maintaining this place as their headquarters for a long time now. This is the largest city in the region which you can visit in December. Comparatively less exuberant than the other French cities, Bordeaux, however today has some stylish and lively factors changing this image. Buyers from around the world arrive for the huge biennial Vinexpo show that is held in odd-numbered years. Look forward to history that is in your face, as you stroll this pretty chilled town. The countryside is perfect for leisurely cycling, given its vineyards. Pretty parks and scrumptious food complete the picture.
What to see: Rue Ste. Catherine for some great shopping, Place De La Bourse, Grande Theatre De Bordeaux and Utopia

Travel tip: Indulge in tomato ice cream at La Tupia
4. Athens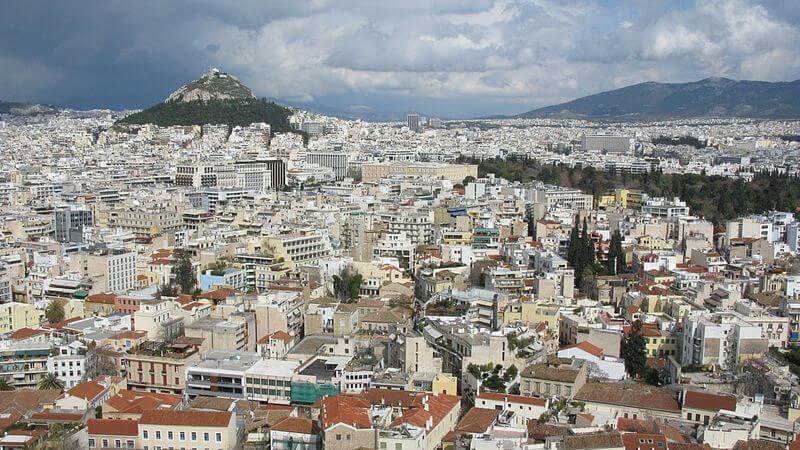 PC: Wikimedia Commons
Arguably the motherland of western civilization, Athens is one of the world's oldest cities. Coming alive in September, as fall draws upon, Athens remains the same till summer. December sees packed sidewalk cafes, restaurants with live music and a very happening club-life. The archeological marvel that this place is, make the most of the day walking around as you explore the archaeological sites and museums. Great shopping, in fact as good as NYC or Paris, will be good news to a shopaholic. And with the current crisis/ financial depression going on, shopping here is a steal! This is also a great time to hike, raft and kayak.
What to see: Acropolis, Parthenon, Acropolis Museum, and Plaka

Travel tip: Visit Acropolis before visiting museums as you get a free pass after paying the fees.
5. Cheb, Czech Republic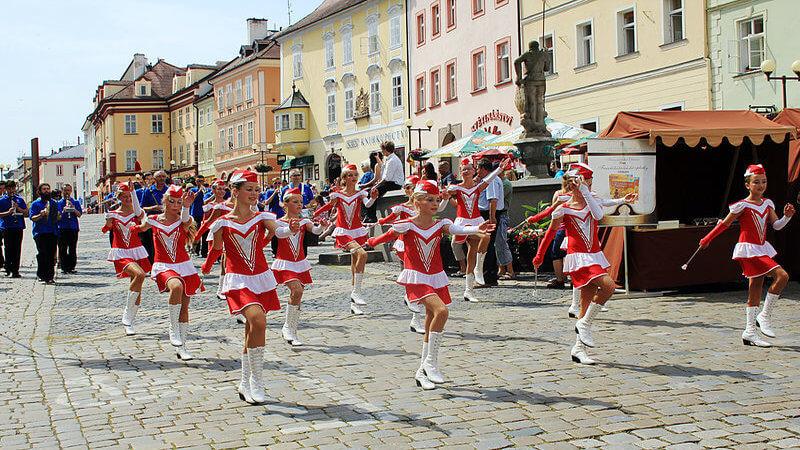 PC: Wikimedia Commons
One of the oldest and historically most valuable cities of Czech Republic, Cheb has greatest conspiracies in Czech history. Its medieval atmosphere, makes exploring the magnificently preserved historical sites a rich experience. Featuring a very quaint and pretty town square along with winding alleys, a December vacay here is perfect for a respite from the glitz and glam of a city or very popular tourist spots. Scenic boat rides, leisurely cycling, and some great cultural activities will keep you occupied.
What to see: Cheb Castle, Cheb Museum, Namesti Krale Jiriho z Podebrad - Main Square, New Town Hall & State Gallery of the Arts and the Krajinná výstava

Travel tip: There are direct buses and trains running from Prague
6. Abisko, Sweden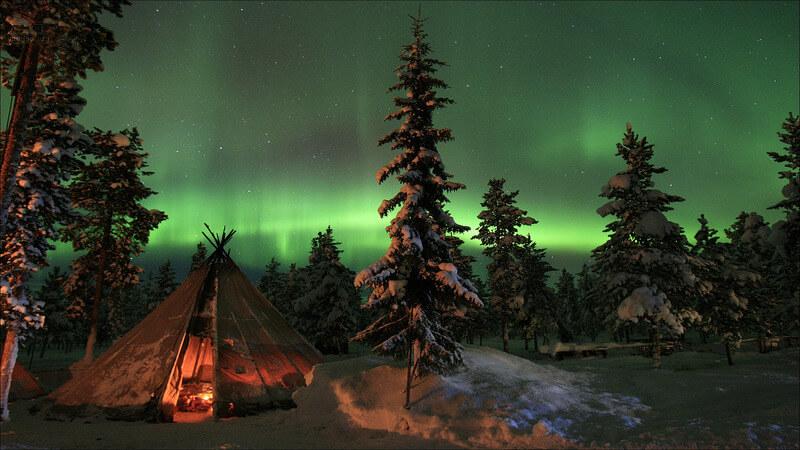 PC: Flickr.com
If you are in for some winters at the tip of Europe, Abisko is the place to head! For the not-so-keen-ones, don't get discouraged just yet! With the sun not rising for several days, the darkness makes this one of the world's best places to view the majestic aurora borealis. Cross-country skiing along national park trails and husky mushing make Abisko one of the best winter sports destination in Europe.
What to see: Lights Over Lapland, Abisko National Park, Lapland Media & Photo Adventures, and Mount Njulla

Travel tip: The famous Icehotel at Kiruna is amazing
7. Jasná, Slovakia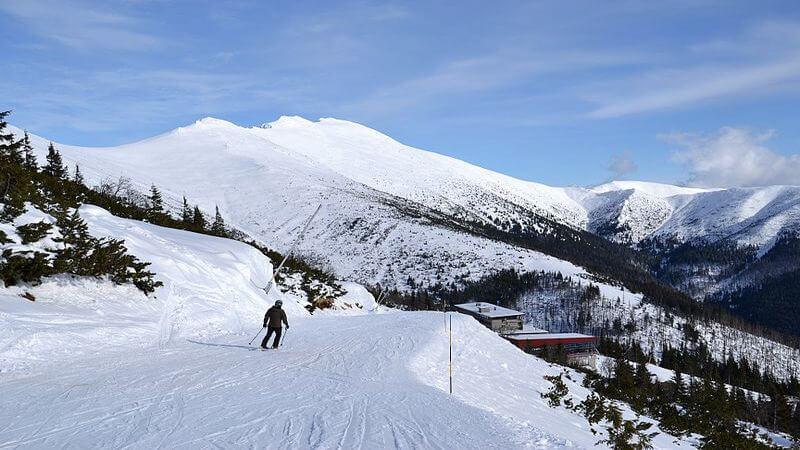 If you are a fan of skiing and looking some great skiing European adventure, Jasná offers high-quality skiing at affordable prices. With some pretty good dining and lodging options, the cold country suddenly becomes a warm, friendly place to visit in Europe in December. With not much to see really, head to this place only if you look forward to having a great ski adventure. Definitely a great place for those who find themselves pulled towards cold places, snow-laden spruce trees, set in the rugged mountains.
What to see: Demanovska cave in Demanovska valley.

Travel tip: Do not take a flight directly to Slovakia, if you plan to travel the rest of Europe too. They tend to be very expensive.
8. Zurich, Switzerland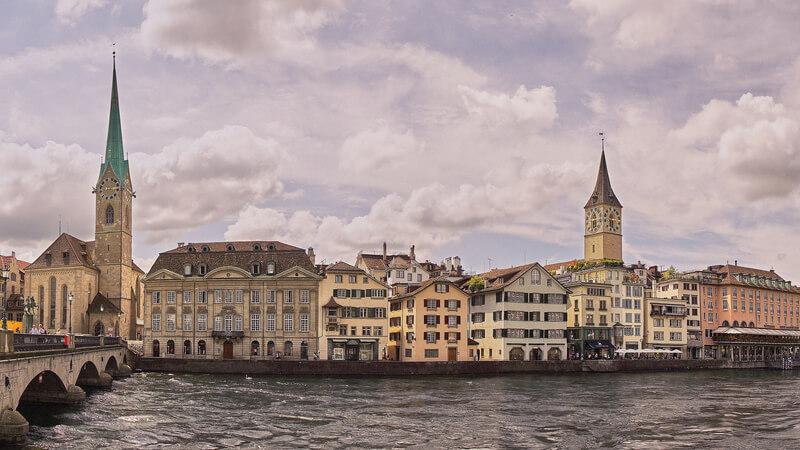 PC: Pedro Szekely/flickr.com

Zurich, Switzerland's largest and wealthiest metropolis is set beautifully at the meeting of river and lake. One can definitely include Zurich to list of places to visit in Europe in December. Primarily a savvy, hard-working financial center, Zurich today is one of the hippest destinations of Europe. The contemporary trends of the city blend wholeheartedly with the ancient-ness, which is observed in small hook and nooks across. The city's nightlife, old factories that are now converted into cultural centers, and creative new living spaces are a standing testimony of the smooth blend. Long been known as a clean and efficient city, Zurich has been continuously ranked as the city with the highest living standards world-wide for many years.
What to see: Grossmünster, Fraumünster, Landesmuseum, Lake Promenade and Bahnhofstrasse

Travel tip: Ticinese risotto at Alpenrose is a must have!
9. Salzburg, Austria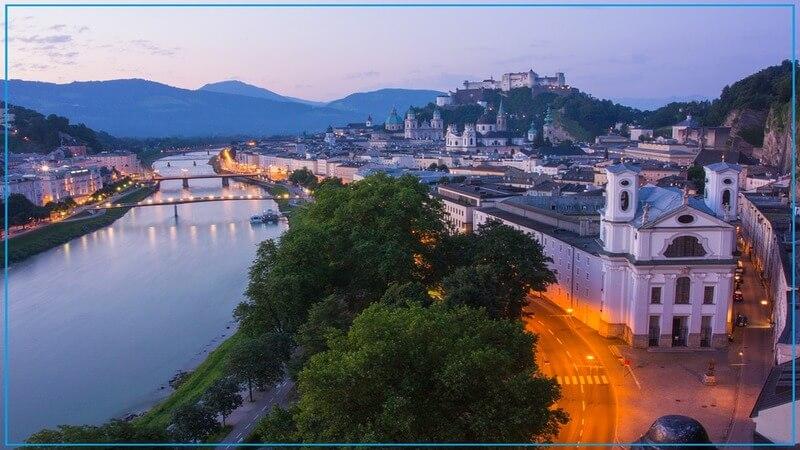 Christmas markets and nearby skiing destinations are your reason to visit Salzburg in December. As if it's beautiful castles, cathedrals and other baroque architecture covered in snow, was not enough to enchant you. Lingering echoes of Mozart's pianoforte or a "Do-Re-Mi" from the von Trapp Family Singers are sure to haunt you after your December vacay here. The city has some great festivals throughout December, which you should definitely be a part of. With plenty to sink in your teeth, Salzburg is a foodie's dream. On the dining front there is a wide variety of eateries and breweries, ranging from affordable coffee shops and casual bites to steeper Michelin-starred restaurants and fine dining establishments.
What to see: Schloss Hellbrunn, Getreidegasse, Hohensalzburg Fortress and Schloss Mirabell

Travel tip: The cakes and coffee in this city are devouring. 220 Grad is the best place to experience this.
10. Antalya, Turkey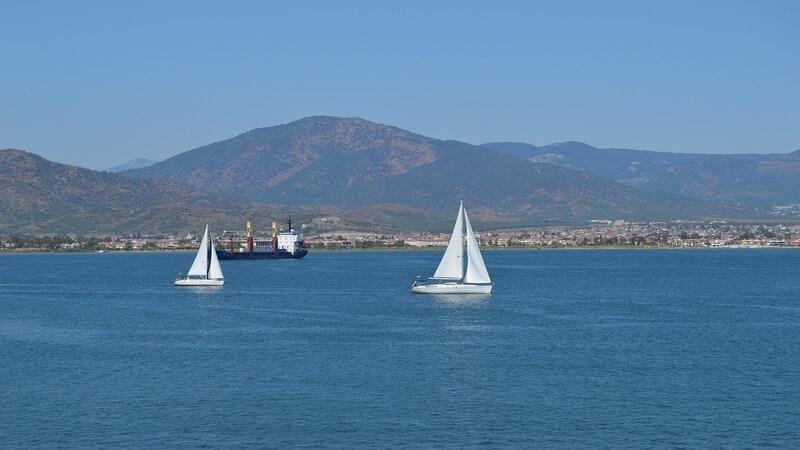 Beautiful beaches, verdant mountains, and an incredible number of ancient ruins, Antalya is a superb gateway to the Turkish Riviera. Very much a destination in its own right today, this place is both classically beautiful and stylishly modern. Ottoman houses serve as the best accommodating options, which are modern than its contemporary counterpart wrapping around a splendid Roman-era harbor. Clifftop vistas of misty blue and grey mountain silhouettes are worth raising a toast to. Close to the city are two beaches and one of Turkey's finest museums, that you must visit in December.
What to see: Kaleii The old quarter, Konyaaltı Beach, Perge ruins and the Aspendos

Travel tip: Take home some aromatic herbs
11. Szentendre, Hungary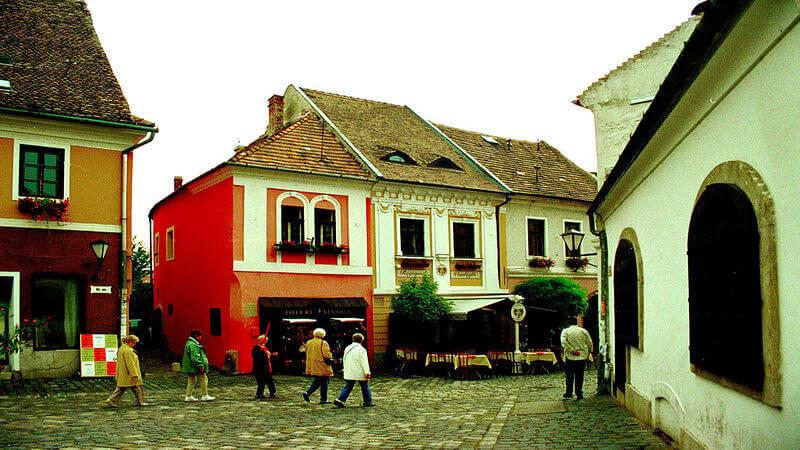 Sitting at the foot of the Pilis Hill, Szentendre is a picturesque town of Hungary. Its proximity to Budapest make this an ideal destination to pass the tourist crowd of the capital. Lovely Mediterranean atmosphere urge may artists to come here and find their inspiration. A Christmas draws closer, the wait for the visit of Santa on St. Nicholas day, starts building up adding to the festive glee. Majestic hilltop castles and cobblestone streets winding among lovely baroque buildings, set a romantic vibe to the city. Known for its churches, Szentendre sure does have a grand Christmas.
What to see: Cathedral church of Dormition of the Mother of God, Church of the Annunciation, Church of the Transfiguration and the Memorial Cross
Travel tip: A stroll along the winding streets that lead upwards towards the hill overlooking the town, can be a gratifying experience.
12. South Tyrol, Italy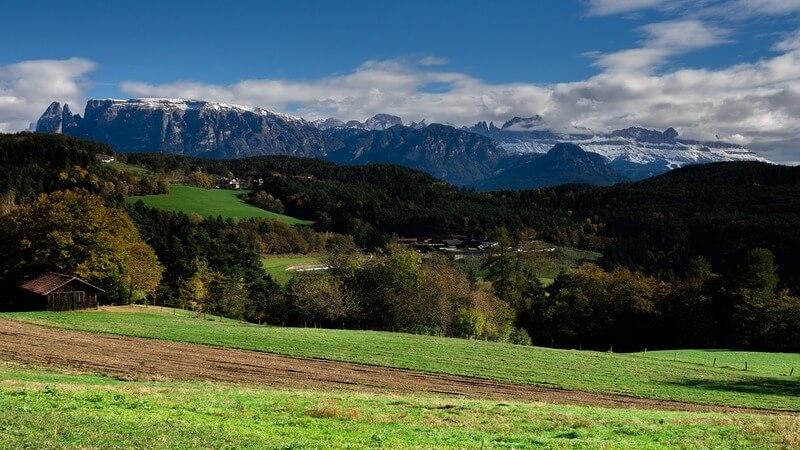 The magnificent mountain range of The Dolomites is the quintessential winter destination in Europe. Bordering Austria and Switzerland, South Tyrol has a mixed topography acquired from the neighboring countries. Some great castles and lakes offer picturesque ways for you to bask in. Completing the scene are tradition, warm hospitality, delicious Alpine fare and perfectly groomed ski runs. 25 different varieties of grapes lace the vineyards here. All in all, a good glimpse of the Alpine culture, is what you can expect here.
What to see: Bolzano capital city, Lake Resia, Stelvio National Park, and the Senales Valley

Travel tip: Savor the national dish are Knödel
13. Andalucia, Spain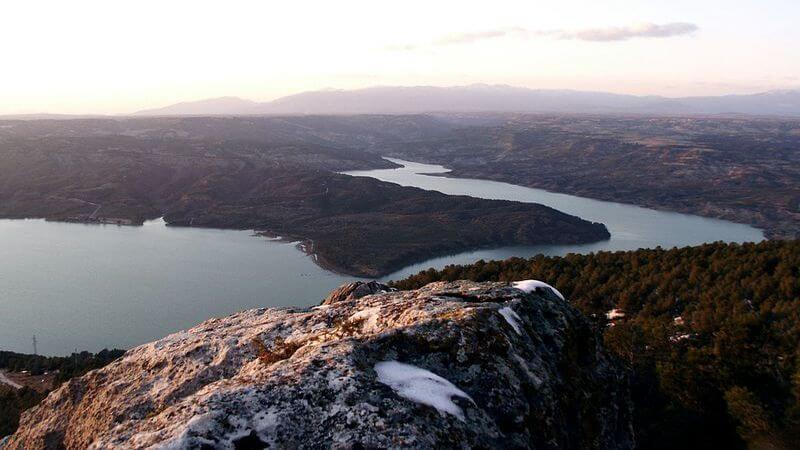 PC: Wikimedia Commons
A rocky, sunbaked region on Spain's southern coast, Andalucia could easily be passed off as the hottest place in Europe in December. Capture the essence of Spain here, amidst orange blossoms. Flamenco performances, reckless bullfighters and feisty operatic heroines form the pulse of this city. Spain undoubtedly remains the best European countries to visit in December and rightly so.
What to see: Moorish architecture in Granada, Lake Negratin, Seron and the Las Menas

Travel tip: Walking and hiking in the Sierra Nevada is a must
14. Vienna, Austria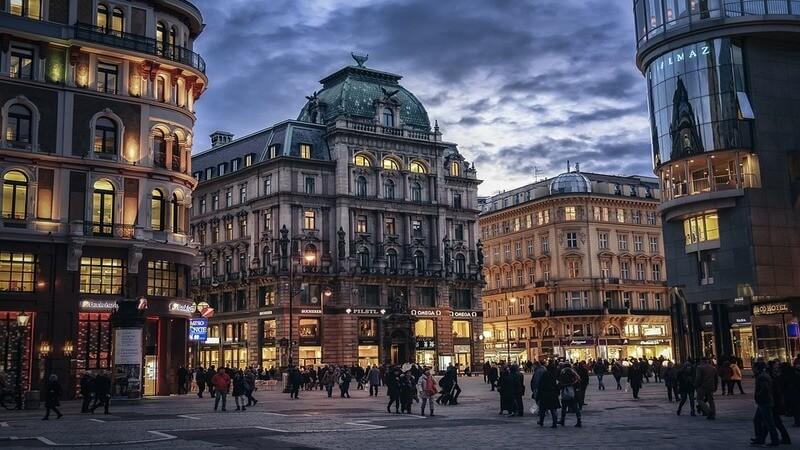 Visit the capital of the Republic of Austria in December is a memorable experience. Packed with imperia history, the city is also a beautiful maze of contemporary museums. With an amazing eating and nightlife scene the city also incorporates quiet corners to explore, smoothly. Also popular as one of the world's most musical cities, you can experience some superb Mozart, Haydn and Schubert, especially in Christmas. Cozy coffee houses are changing the culinary directions of the city just rightly.
What to see: Stephansdom, Kunsthistorisches Museum, Albertina, and the Ring Road

Travel tip: Do not miss the carnivals!
15. Hvar, Croatia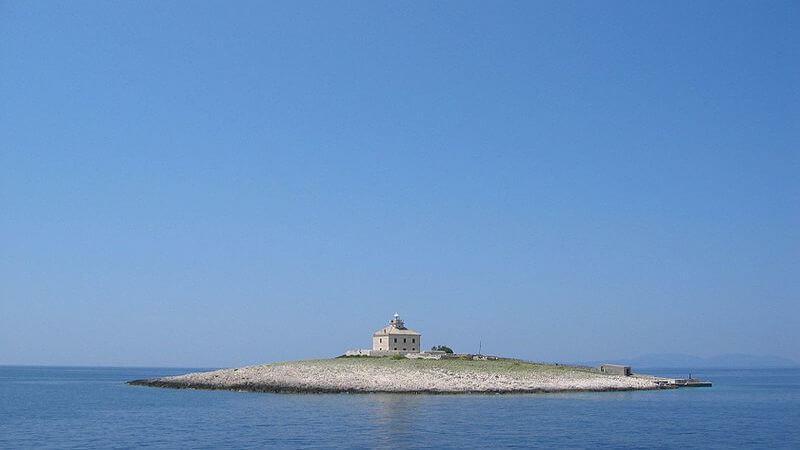 PC: Wikimedia Commons

Last but not the least, one of the warmest places to visit in Europe in December, Hvar in Croatia is the island's hub and busiest destination. 13th-century walls structured on traffic-free marble streets beautifully ornament the many Gothic palaces here. Simply strolling on the winding streets and swimming on one of its many beaches, Croatia is a delight in December. Great restaurants and hotels and an even splendid nightlife form the crux of this destination.
What to see: The Town Square, The Cathedral of St. Stephen, and the Pakleni archipelago

Travel tip: With extreme budget accommodations, you either find very expensive accommodations or really cheap ones.
So go on, make the most of your December vacation in Europe.
Also Go Through: