Where to Go in July in Europe
* Disclosure: This post may contain affiliate links, which means we may receive a commission if you click a link and book something (there is never any extra cost to you for using these links).
One has to hand it to Europe. Its rich cultural and historical legacy has placed it amongst the top frequented destinations for travellers. Not only that, the diverse terrains and brilliantly put together sceneries ensure that anyone who has visited it once, will be prompted to do it again. Since the summers are just on the edge of arrival, you can't think of any better place to spend it than here. If you too are planning for one such summer escape, head to one of these amazing places to go in July in Europe, that will surely have your heart in twists! Check them out!
1. Chepstow, Wales

If you are anywhere near England, Chepstow might be a great place to stop by and explore. Perched near the city border at the Monmouthshire county of Wales, this little postcard town is known as the hosting ground for Wye Tourism. In case you don't know what it is, 'Wye Tourism' is a term coined for tours done around the Wye Valley. A visit to Chepstow is a wholesome experience for anyone who is into history, architecture and nature.

Just walking around the streets will take you through the historical times with its whitewashed rustic walls and beautiful Georgian townhouses. Its main attraction, though, remains the giant Norman castle that sits intimately on the river's edge surrounded by gigantic town walls. Come to bask in its silence, which is just as beautiful as its surrounding!
Check out: Places to Visit in Europe in June
2. Helsinki, Finland

PC: Pixabay.com
Comparatively new to the Finnish touristy scene, Helsinki is melting hotpot of trend, culture and entertainment offering an array of activities to peeps. Thanks to its apt location, the city enjoys a warm temperate in July, making it an absolute delight to visit and roam around. It is also popular for its exclusive design scene, which is quite prominent and somewhat resembles the fashion capital Paris. So if you are interested in some exciting shopping exploits, the place is perfect for you! Not to mention the drool-worthy food served here. The summers will be a great excuse to check out its quaint cafes and bustling streets!
3. Baden-Baden, Germany

PC: julie corsi/flickr.com
There is no better way to enjoy a relaxing summer trip than spending it amidst the laid-back surrounding of Baden-Baden or the bath town of the Southwestern Germany. Being so remote, one would question what brings this small town in Germany under the radar of travel enthusiasts. The answer is pretty simple- its vast expanse of thermal springs.
These baths are so popular that the place was deemed as a sort of wellness resort in the 19th century and still draws a lot of crowd. There are many little things that you can enjoy here such as walking across the Lichtentaler Allee- central promenade or playing a game of luck in the town's only casino- Kurhaus complex. Relishing the sights of the mineral water fountain in Trinkhalle is something you are going to remember forever! If you like a quiet vacation plan for these small villages in Germany.
4. Cornwall, England

PC: Wikimedia Commons
Nothing can beat the charm of a scenic Cornish coast on a bright sunny day. The weather here is best in July, leaving myriad opportunities for travellers in its wake. Go for sunning on its vast golden sands or experience a nice surfing session along the waves. The unparalleled view of azures from the coastline will leave you astonished with its beauty. In the evenings, set on for a city detour and check out the various food places that this Duchy has. Ensure to visit the various art studios while you are at it. Spread throughout the city, they are a great way to get insights on city's rich Celtic heritage. Those who are interested in cultural and archaeological pursuits will find a lot here.
Must Explore: Best Road Trips in United Kingdom
5. Odense, Denmark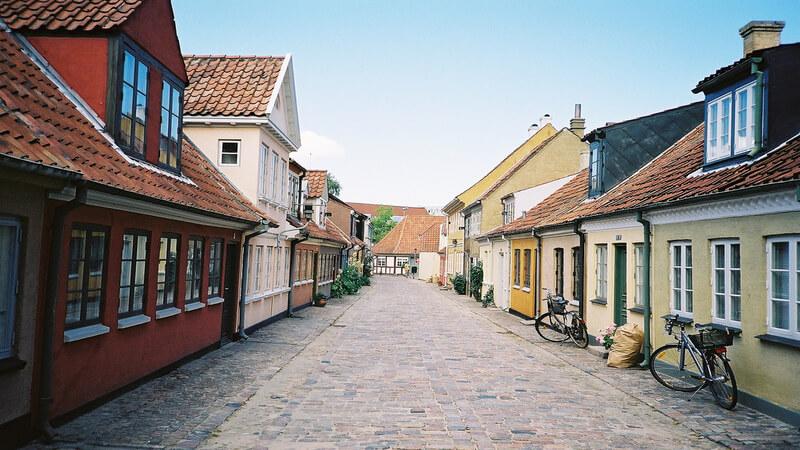 PC: Nigel's Europe & beyond/flickr.com
The capital and largest city of Funen is an eclectic mix of vibrant nightlife scene and old cultural identity. It also happens to be one of the most frequented tourist spots in Denmark. You might have already heard of this place before, as it was the hometown of renowned Danish fairytale writer- Hans Christian Andersen. Expect to see a lot of statues and even parades that are held here in his memories. As for tourists, there are zoos, parks, museums and churches adorning the pretty streets of Odense. Just stroll through and explore. Castles like Egeskov Castle are also a must see here!
6. Gothenburg, Sweden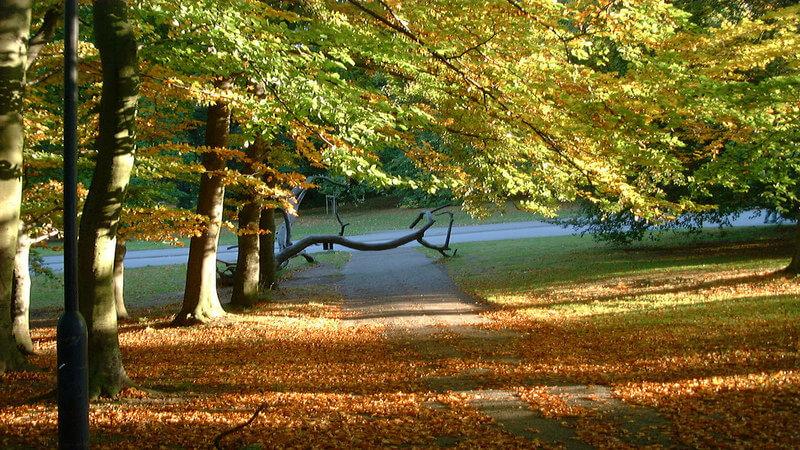 PC: Marcus Hansson/flickr.com
Tired of visiting the same old destinations and wish to experience something new? How about visiting the Gothenburg then?! Although the place is replete with natural abundance and historical wealth, its lack of commercialization has provided it with the necessary space as to not get over flocked with people. The lovely city is settled in the south-west area of Sweden and is home to numerous small Dutch Style canals and a long stretch of lush boulevards. Those who are fond of eating should visit the Avenyn for sure! No matter what kind of foodie you are, the place with its unending options of shops and restaurants will indulge you like none other! Also, check out its famous amusement park! For Gothenburg visitors who like themed rides, performances and greenery, Liseberg is a place to be in!
7. Bergen, Norway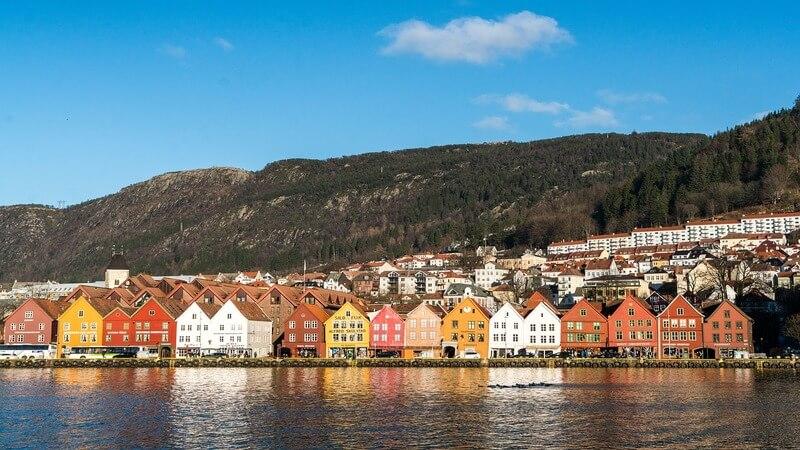 The second largest city of Norway has a charm of its own! Dare to overlook its sheer size for once and find yourself be greeted with plethora of indulgence delving into its quietude and laid back attractiveness. The place is particularly known for its sleeping fishing villages that will remind you of old days and the time when the modern rush didn't exist. With lands so unspoilt, decked with beautiful waterfalls and mountains, this 'gateway to the fjords' has everything to be admired and reckoned. The streets of old town are all cobbled and adorned with petite wooden houses that stand as a reminiscence of its history and are deemed to be a World Heritage Site now. Architects and artists like to flock to this place a lot, given its varied and vivid architecture (from medieval to contemporary) that inspires awe among visitors.
8. Crete, Greece

You can choose this secluded little island for many reasons! The perfect holiday destination, Crete offers a beach experience like none other. The shining expanse of beaches and sparkling waters will just allure you take a dip or just walk alongside it. Typical of any other European destination, the weather here is subtle and have the coastal vibe. You can literally go any beach activities as they are all offered here. Of course, there is another thing that might help it to make into your master list and that is its wildlife! You will see plenty of animals as they venture around its beautiful countryside. Ensure to dig into its delicious seafood while you are here!
9. Marseille, France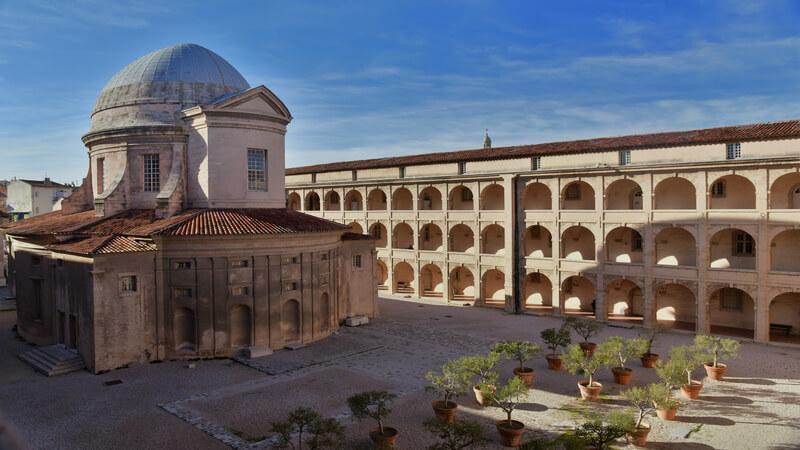 PC: Tiberio Frascari/flickr.com
For years, the city of Marseille has been overlooked by tourists. Many cite its old school character as a reason for it, but we think otherwise. It is the lack of awareness about this quaint enfeebled place that is filled with so many attractions and entices anyone who is visiting here. Don't believe us? Check out the old port area with its hustling crowd and you will know. Those who are into artistry must give its Le Panier quarter a visit which will give you a Paris like feel with its historical buildings and popular cafe culture. Visiting its popular landmarks like Cathédrale de la Major and Musée des Beaux-Arts are some of the must to-dos here! Once done with trotting, relax in its Prado beach and unwind!
10. Corsica, France

PC: Paul Arps/flickr.com
Many have heard about the place via comic book while others found it during their research, nonetheless, it is one of the most popular tourist's attractions among travellers. The French island has a lot of things to offer you. There are northern fishing villages in Cap Corse still retaining their old culture, providing an edge to the city's charm. There are miles of stunning beaches in Bonifacio and Porto-Vecchio where you crash into and indulge in activities like windsurfing and such. Just rent a house in the city and explore its Italian Sardinia's Costa area which becomes a bustling hotpot in summers!
11. Ljubljana, Slovenia

PC: Nigel's Europe & beyond/flickr.com
The place is perfect for summer breaks as it offers a wide range of adventurous activities to its visitors. Not to mentions are green and lush it is. The Slovenia's largest city is an influx of culinary and sports making it the perfect place to go for families. While children can relish the mouth-watering range of food items out there (in its cafes and restaurants), the elderlies can dwell in its wild surrounding, taking interest in exploration and hiking opportunities. The Central Market is another place to satiate your shopping cravings! Going with the name, the city centre of this 'Green Capital' lies amidst a hill providing panoramic views of the city Which are perfect for sightseeing and even picnicking (surroundings!) on any sunny day.
12. Wroclaw, Poland

PC: Adam Smok/flickr.com
Also known as the 'Culture Capital' of Europe, Wroclaw is just as diverse as it is pretty. And the best part is- its summer! Wroclaw in July are warm and friendly and adds perfectly to one's itinerary equation. Come here with your camera and capture the beautiful sights of colourful houses and breathtaking surrounding in your box. Years later, you will recall these as some of the fondest memories of your travel experience. The picturesque Gothic town hall is another a must visit here. Check out its top attractions like its Market Square-Rynek, St Elizabeth's Church and famous Ostrute;w Tumski- the architectural masterpiece of the city! A nice lunceon in one of the numerous cafes might be just what you need to enjoy this city to its max!
13. Feldkirch, Austria

It is one of the most popular cities that is located in the western part of the country and lies a little away from Switzerland border. Out of all the reasons why you must come here, its rich historic affluence is a great one. The place is replete with multiple medieval attractions, all dating back to time years ago. Just a stroll through its old streets will make you feel like you have been transported back in time! Those who are into literature must have already heard about it as it has been a muse of various authors of that time. One a fine sunny day, you will find its square bustling with folks and eateries, all of that will make you feel happy and rejuvenated.
14. Westport, County Mayo, Ireland

PC: Wikimedia Commons
Winner of varied titles like 'Ireland's Tidiest Town' and 'Irish Times' Best Place to Live', the small town of Westport is nestled quietly in the County Mayo of Ireland and offers a sort of wellness retreat to its visitors. The city has a reputation for being the best of both worlds, as you will see numerous architecture bespeaking of its modern evolution while the surrounding lush greenery and scenic vistas make it a great natural refuge. For adventure lovers, there are places like Carrabawn River, Clew Bay and Ballycroy National Park, all of which features activities like hiking, biking and such. If you are foodies, you are in for a huge treat! Just stroll through the sparkling streets of the town and have you fill in one of the many food joints around. Where it is for a short period of time or for a long one, count on it to make your Europe break a memorable one!
15. Antwerp, Belgium

Ask Belgians where to go for a fun party time in the country and all of them will undoubtedly point towards the 'Capital of Cool' -Antwerp! It is locals' favourite for the place is famous for its vibrant nightlife donned in colourful lights, lively bars and an unending dearth of restaurants. The art-loving city is known for being the epicentre of fashion and artistic revolution, a glimpse of which can be seen in its prominent establishments like the Antwerp Fashion Academy. The city is also rich when its comes to architecture. Just set off on a walking detour around the city and you will find rustic medieval buildings nestled against the more contemporary ones showing the beautiful juxtaposition of old and new. Art lovers often come here to see the birthplace of Ruben, one of the legendary painters of this time.
Found a city you liked the most? Don't wait and embark on an adventurous and memorable European trip this Summer! Comment below and let us know how did it go?!