7. To explore the itineraries and trip plans created by TripHobo's Travel experts, click on Suggest a Plan. TripHobo will suggest you the ideal trip plans for your chosen city, for the duration of your choice.
8. Click on Create a Plan to create the customised trip plan.
9. TripHobo provides you with a list of best hotels in the city that you are travelling to (in this case, Paris). Our hotel booking partners: Booking.com and Expedia.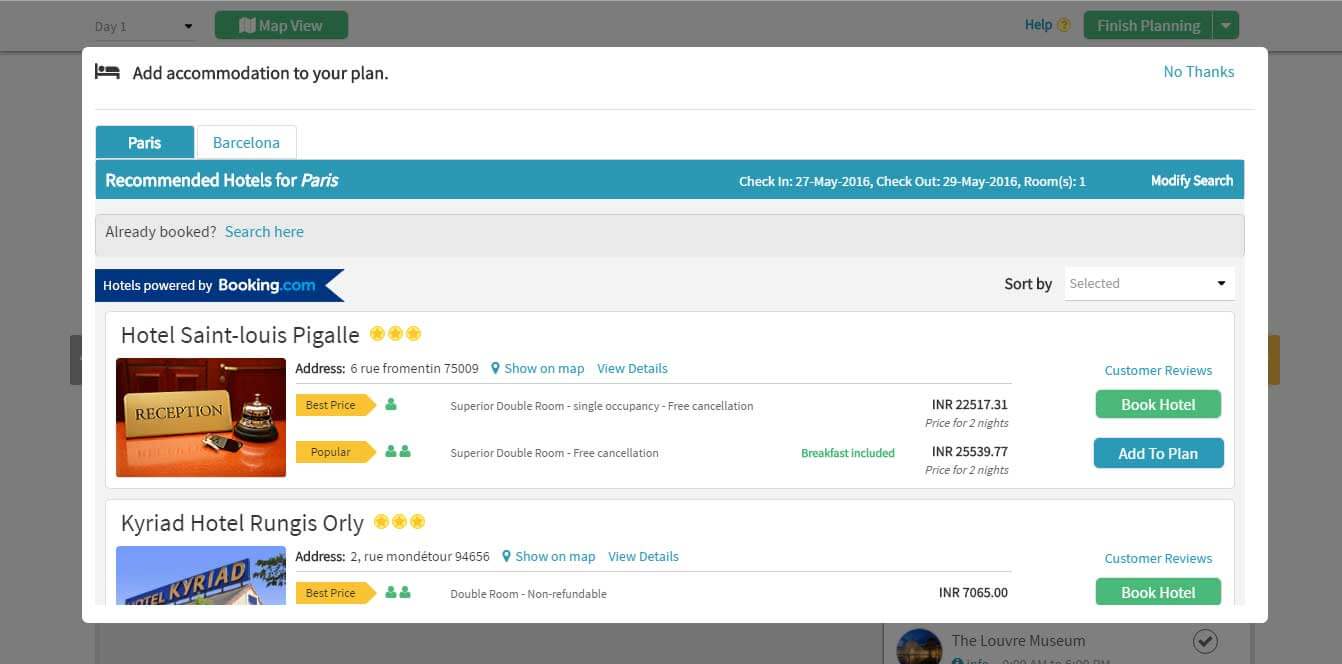 To get amazing deals on the hotels, click on the Book Hotel tab and make a booking right away.
If you want to book the hotel later, add your desired hotel to your itinerary planner by clicking on the Add To Plan tab.
Click on Continue to Plan tab to continue your trip planning or you can simply skip it by clicking on No Thanks.