Best Time To Visit Abbotsbury
Explore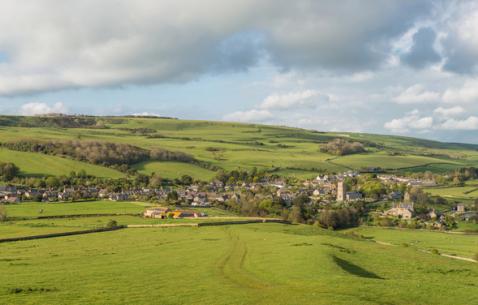 Best Time To Go To Abbotsbury
The climate of Abbotsbury is warm and temperate. Abbotsbury has significant rainfall over the year. The average temperature in Abbotsbury is around 9.8 Degrees Celsius. April is the driest month in Abbotsbury. The highest rainfall is recorded in the month of December. July is the warmest month in Abbotsbury.
Summer : The months of July and August constitute summer season in Abbotsbury.
Autumn : The months of September and October constitute autumn season in Abbotsbury. A lot of tourists visit Abbotsbury during this season.
Spring : The months of March and April have spring season in Abbotsbury.
Winter : The months of January and February are coldest in Abbotsbury. The months of November and December are wettest months in Abbotsbury. So avoid visiting Abbotsbury during these months.
Best time to go to Abbotsbury Attractions

: Everyday 11:00 AM - 3:00 PM
: Everyday 11:00 AM - 3:00 PM
: Everyday 11:00 AM - 3:00 PM
: Everyday 11:00 AM - 3:00 PM
: Everyday 11:00 AM - 3:00 PM
: Everyday 11:00 AM - 3:00 PM
: Everyday 11:00 AM - 3:00 PM
: Everyday 11:00 AM - 3:00 PM
: Everyday 11:00 AM - 3:00 PM
: Everyday 11:00 AM - 3:00 PM
: Everyday 11:00 AM - 3:00 PM
: Everyday 11:00 AM - 3:00 PM

: Everyday 11:00 AM - 3:00 PM
: Everyday 11:00 AM - 3:00 PM
: Everyday 11:00 AM - 3:00 PM
: Everyday 11:00 AM - 3:00 PM
: Everyday 11:00 AM - 3:00 PM
: Everyday 11:00 AM - 3:00 PM
: Everyday 11:00 AM - 3:00 PM
: Everyday 11:00 AM - 3:00 PM
: Everyday 11:00 AM - 3:00 PM
: Everyday 11:00 AM - 3:00 PM
: Everyday 11:00 AM - 3:00 PM
: Everyday 11:00 AM - 3:00 PM

: Everyday 10:00 AM - 3:00 PM
: Everyday 10:00 AM - 3:00 PM
: Everyday 10:00 AM - 3:00 PM
: Everyday 10:00 AM - 3:00 PM
: Everyday 10:00 AM - 3:00 PM
: Everyday 10:00 AM - 3:00 PM
: Everyday 10:00 AM - 3:00 PM
: Everyday 10:00 AM - 3:00 PM
: Everyday 10:00 AM - 3:00 PM
: Everyday 10:00 AM - 3:00 PM
: Everyday 10:00 AM - 3:00 PM
: Everyday 10:00 AM - 3:00 PM

: Everyday 10:00 AM - 8:00 PM
: Everyday 10:00 AM - 8:00 PM
: Everyday 10:00 AM - 8:00 PM
: Everyday 10:00 AM - 8:00 PM
: Everyday 10:00 AM - 8:00 PM
: Everyday 10:00 AM - 8:00 PM
: Everyday 10:00 AM - 8:00 PM
: Everyday 10:00 AM - 8:00 PM
: Everyday 10:00 AM - 8:00 PM
: Everyday 10:00 AM - 8:00 PM
: Everyday 10:00 AM - 8:00 PM
: Everyday 10:00 AM - 8:00 PM

: Everyday 10:00 AM - 3:30 PM
: Everyday 10:00 AM - 3:30 PM
: Everyday 10:00 AM - 3:30 PM
: Everyday 10:00 AM - 3:30 PM
: Everyday 10:00 AM - 3:30 PM
: Everyday 10:00 AM - 3:30 PM
: Everyday 10:00 AM - 3:30 PM
: Everyday 10:00 AM - 3:30 PM
: Everyday 10:00 AM - 3:30 PM
: Everyday 10:00 AM - 3:30 PM
: Everyday 10:00 AM - 3:30 PM
: Everyday 10:00 AM - 3:30 PM