Best Time To Visit Al Hofuf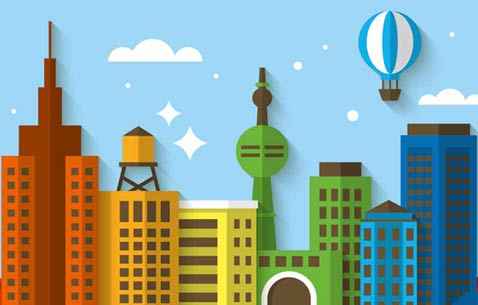 Best Time To Go To Al Hofuf
Al Hofuf has a typical Saudi Arabian desert climate with virtually no rainfall all through the year. The average annual temperature is around 27 – 28 degree Celsius.
Winter: The months of December to March are the coolest months of the year. The temperature is usually around 17 – 18 degree Celsius and the only rainfall that Hofuf gets in the year is during these months. Night time temperatures may get very chilly at times.
Summer: April to November is hot and dry. The temperature is usually around 35 degree Celsius, but is known to reach the higher ends of 40 degrees. Rainfall is almost non-existent during this long stretch.
Winter is undoubtedly the best time to visit Al Hofuf. The weather is cooler and some signs of precipitation make it further comfortable. This will also be the peak season as lots of tourists can be seen here with their friends and families in tow.
Best time to go to Al Hofuf Attractions

: Everyday 8:00 AM - 10:00 PM
: Everyday 8:00 AM - 10:00 PM
: Everyday 8:00 AM - 10:00 PM
: Everyday 8:00 AM - 10:00 PM
: Everyday 8:00 AM - 10:00 PM
: Everyday 8:00 AM - 10:00 PM
: Everyday 8:00 AM - 10:00 PM
: Everyday 8:00 AM - 10:00 PM
: Everyday 8:00 AM - 10:00 PM
: Everyday 8:00 AM - 10:00 PM
: Everyday 8:00 AM - 10:00 PM
: Everyday 8:00 AM - 10:00 PM

: Friday 4:00 PM - 11:59 PM; Monday, Tuesday, Wednesday, Thursday, Saturday, Sunday 9:30 AM - 11:59 PM; Monday, Tuesday, Wednesday, Thursday, Saturday, Sunday 9:30 AM - 11:59 PM | 4:00 PM - 11:59 PM
: Friday 4:00 PM - 11:59 PM; Monday, Tuesday, Wednesday, Thursday, Saturday, Sunday 9:30 AM - 11:59 PM; Monday, Tuesday, Wednesday, Thursday, Saturday, Sunday 9:30 AM - 11:59 PM | 4:00 PM - 11:59 PM
: Friday 4:00 PM - 11:59 PM; Monday, Tuesday, Wednesday, Thursday, Saturday, Sunday 9:30 AM - 11:59 PM; Monday, Tuesday, Wednesday, Thursday, Saturday, Sunday 9:30 AM - 11:59 PM | 4:00 PM - 11:59 PM
: Friday 4:00 PM - 11:59 PM; Monday, Tuesday, Wednesday, Thursday, Saturday, Sunday 9:30 AM - 11:59 PM; Monday, Tuesday, Wednesday, Thursday, Saturday, Sunday 9:30 AM - 11:59 PM | 4:00 PM - 11:59 PM
: Friday 4:00 PM - 11:59 PM; Monday, Tuesday, Wednesday, Thursday, Saturday, Sunday 9:30 AM - 11:59 PM; Monday, Tuesday, Wednesday, Thursday, Saturday, Sunday 9:30 AM - 11:59 PM | 4:00 PM - 11:59 PM
: Friday 4:00 PM - 11:59 PM; Monday, Tuesday, Wednesday, Thursday, Saturday, Sunday 9:30 AM - 11:59 PM; Monday, Tuesday, Wednesday, Thursday, Saturday, Sunday 9:30 AM - 11:59 PM | 4:00 PM - 11:59 PM
: Friday 4:00 PM - 11:59 PM; Monday, Tuesday, Wednesday, Thursday, Saturday, Sunday 9:30 AM - 11:59 PM; Monday, Tuesday, Wednesday, Thursday, Saturday, Sunday 9:30 AM - 11:59 PM | 4:00 PM - 11:59 PM
: Friday 4:00 PM - 11:59 PM; Monday, Tuesday, Wednesday, Thursday, Saturday, Sunday 9:30 AM - 11:59 PM; Monday, Tuesday, Wednesday, Thursday, Saturday, Sunday 9:30 AM - 11:59 PM | 4:00 PM - 11:59 PM
: Friday 4:00 PM - 11:59 PM; Monday, Tuesday, Wednesday, Thursday, Saturday, Sunday 9:30 AM - 11:59 PM; Monday, Tuesday, Wednesday, Thursday, Saturday, Sunday 9:30 AM - 11:59 PM | 4:00 PM - 11:59 PM
: Friday 4:00 PM - 11:59 PM; Monday, Tuesday, Wednesday, Thursday, Saturday, Sunday 9:30 AM - 11:59 PM; Monday, Tuesday, Wednesday, Thursday, Saturday, Sunday 9:30 AM - 11:59 PM | 4:00 PM - 11:59 PM
: Friday 4:00 PM - 11:59 PM; Monday, Tuesday, Wednesday, Thursday, Saturday, Sunday 9:30 AM - 11:59 PM; Monday, Tuesday, Wednesday, Thursday, Saturday, Sunday 9:30 AM - 11:59 PM | 4:00 PM - 11:59 PM
: Friday 4:00 PM - 11:59 PM; Monday, Tuesday, Wednesday, Thursday, Saturday, Sunday 9:30 AM - 11:59 PM; Monday, Tuesday, Wednesday, Thursday, Saturday, Sunday 9:30 AM - 11:59 PM | 4:00 PM - 11:59 PM