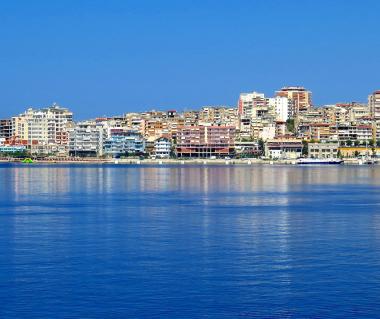 Albania Trip Planner
Plan your customized trip plan for Albania. Choose from Top Toursim cities and tourist attarctions of Albania using trip planner.
Albania Overview
Planning a trip to Albania, Nestled between castles and various archaeological sites, Albania is a lovely little country that stands proudly on the Balkan Peninsula. It is gifted with Adriatic and Ionian coastlines and the interiors of this country are further accentuated by the lovely Albanian Alps. The country also has a special status of having a completely different currency even though it is a part of Southern and Eastern Europe. The currency used here is Leke, even though various transactions are made through Euros. It took almost 20 years for this country to gain some recognition in the travel realm and even so it is still one of the most under rated destinations for tourism. Build a step-by-step plan using our day by day Albania vacation itinerary creator.
Visa essentials for Albania trip planning
There are two types of visas that you can apply for while visiting Albania; immigrant and non-immigrant visas. Non immigrant visas are for temporary visas which you would require for your trip and if your family is residing in Albania, then you would need to apply for the immigrant visas. You can check whether your country comes under the list of exempt visa countries and accordingly proceed for the visa procedure to visit Albania. Remember to ensure that your visa is valid for three months at least since your scheduled date of arrival.
Best time to plan your trip to Albania
The best time to visit Albania is during the months of June, July, August and December. The cheapest time to visit Albania is during April- June though but the magic of Mediterranean climate and deserted beaches will only spread their charm with the advent of June. During July, the city side and the beaches particularly are really packed, but the mountains are all open to people who wish to explore them. December is all the more better because of the Tirana film festival but the weather isn't as favourable as the rest of the aforementioned months. Organise your best trip with our Albania Trip Planner.
Best places to add to your Albania itinerary planner
If you are wondering what to see and what things to do in Albania, then here is a concise list for you. Visit Tirana for the Skanderbeg Square and the lovely pastel architecture. Shkoder is full of lakes, castles, cathedrals, shopping places and a lot of history. If you want to chill by the beaches during the day and immerse yourself into the vibrancies of night life, than Vlore is the perfect place for you. If adventure is your true calling and your main priority for a vacation is adventure than Theth is just perfect as it offers you beautiful waterfalls, lovely mountains, peaks, hiking and a lot of backpacking opportunities. Apart from this, you can even visit Berat, Valbone, Durres, Sarande, Buthrotum, Elbasan and Korce. Explore best places with Albania itinerary planner.
Planning a trip around Albania with Buses
There are many ways on our list of how to reach Albania. There are daily buses that are connected from Kosovo, Montenegro, Macedonia and Greece. You can get to Saranada from a sea port in Corfu. The best way to fly into Albania is through Nënë Tereza International Airport and there are regular connections from Italy, Greece and Croatia. The best way to get around Albania is through furgon(privately owned minibuses) and buses. You have to pay the conductor while hopping off or hopping in and there are regular minibuses in the cities of Tirana, Durrës, Shkodra, Berat, Korça and Vlora and they cost about 30 Lekes.
If you look at your Albania travel guide, then you will see various options for accommodation. Albania has options ranging from budget to luxury. There are hostels that starting from 1500 Lekes and the luxury hotels are also available in plenty.
Searching for something specific?