Best Time To Visit Alexandria
Explore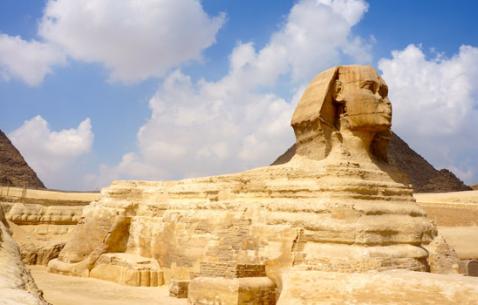 Best Time To Go To Alexandria
The city is basked with the Mediterranean climate and the summers are warm and humid. The winters are mild and rainy with the lowest temperature being 17 degree Celsius.
March to June: This is the spring season and the climate is as pleasant as it should be!
September-November: This is the autumn season and a great time to be in Alexandria.
The summers are warm and humid and the city is flooded with the tourists from all over the Egypt where the sun is harsher. Hence, ideally avoid being there in summer!
Best time to go to Alexandria Attractions

: Monday, Tuesday, Wednesday, Thursday, Saturday, Sunday - 4:00 PM
: Monday, Tuesday, Wednesday, Thursday, Saturday, Sunday - 4:00 PM
: Monday, Tuesday, Wednesday, Thursday, Saturday, Sunday - 4:00 PM
: Monday, Tuesday, Wednesday, Thursday, Saturday, Sunday - 4:00 PM
: Monday, Tuesday, Wednesday, Thursday, Saturday, Sunday - 4:00 PM
: Monday, Tuesday, Wednesday, Thursday, Saturday, Sunday - 4:00 PM
: Monday, Tuesday, Wednesday, Thursday, Saturday, Sunday - 4:00 PM
: Monday, Tuesday, Wednesday, Thursday, Saturday, Sunday - 4:00 PM
: Monday, Tuesday, Wednesday, Thursday, Saturday, Sunday - 4:00 PM
: Monday, Tuesday, Wednesday, Thursday, Saturday, Sunday - 4:00 PM
: Monday, Tuesday, Wednesday, Thursday, Saturday, Sunday - 4:00 PM
: Monday, Tuesday, Wednesday, Thursday, Saturday, Sunday - 4:00 PM

: Everyday 8:00 AM - 10:00 PM
: Everyday 8:00 AM - 10:00 PM
: Everyday 8:00 AM - 10:00 PM
: Everyday 8:00 AM - 10:00 PM
: Everyday 8:00 AM - 10:00 PM
: Everyday 8:00 AM - 10:00 PM
: Everyday 8:00 AM - 10:00 PM
: Everyday 8:00 AM - 10:00 PM
: Everyday 8:00 AM - 10:00 PM
: Everyday 8:00 AM - 10:00 PM
: Everyday 8:00 AM - 10:00 PM
: Everyday 8:00 AM - 10:00 PM

: Everyday 1:00 PM - 3:00 PM
: Everyday 1:00 PM - 3:00 PM
: Everyday 1:00 PM - 3:00 PM
: Everyday 1:00 PM - 3:00 PM
: Everyday 1:00 PM - 3:00 PM
: Everyday 1:00 PM - 3:00 PM
: Everyday 1:00 PM - 3:00 PM
: Everyday 1:00 PM - 3:00 PM
: Everyday 1:00 PM - 3:00 PM
: Everyday 1:00 PM - 3:00 PM
: Everyday 1:00 PM - 3:00 PM
: Everyday 1:00 PM - 3:00 PM

: Everyday 4:00 PM - 5:00 PM
: Everyday 4:00 PM - 5:00 PM
: Everyday 4:00 PM - 5:00 PM
: Everyday 4:00 PM - 5:00 PM
: Everyday 4:00 PM - 5:00 PM
: Everyday 4:00 PM - 5:00 PM
: Everyday 4:00 PM - 5:00 PM
: Everyday 4:00 PM - 5:00 PM
: Everyday 4:00 PM - 5:00 PM
: Everyday 4:00 PM - 5:00 PM
: Everyday 4:00 PM - 5:00 PM
: Everyday 4:00 PM - 5:00 PM

: Everyday 9:00 AM - 4:00 PM
: Everyday 9:00 AM - 4:00 PM
: Everyday 9:00 AM - 4:00 PM
: Everyday 9:00 AM - 4:00 PM
: Everyday 9:00 AM - 4:00 PM
: Everyday 9:00 AM - 4:00 PM
: Everyday 9:00 AM - 4:00 PM
: Everyday 9:00 AM - 4:00 PM
: Everyday 9:00 AM - 4:00 PM
: Everyday 9:00 AM - 4:00 PM
: Everyday 9:00 AM - 4:00 PM
: Everyday 9:00 AM - 4:00 PM

: Everyday 9:00 AM - 2:00 PM
: Everyday 9:00 AM - 2:00 PM
: Everyday 9:00 AM - 2:00 PM
: Everyday 9:00 AM - 2:00 PM
: Everyday 9:00 AM - 2:00 PM
: Everyday 9:00 AM - 2:00 PM
: Everyday 9:00 AM - 2:00 PM
: Everyday 9:00 AM - 2:00 PM
: Everyday 9:00 AM - 2:00 PM
: Everyday 9:00 AM - 2:00 PM
: Everyday 9:00 AM - 2:00 PM
: Everyday 9:00 AM - 2:00 PM

: Everyday 4:00 PM - 6:00 PM
: Everyday 4:00 PM - 6:00 PM
: Everyday 4:00 PM - 6:00 PM
: Everyday 4:00 PM - 6:00 PM
: Everyday 4:00 PM - 6:00 PM
: Everyday 4:00 PM - 6:00 PM
: Everyday 4:00 PM - 6:00 PM
: Everyday 4:00 PM - 6:00 PM
: Everyday 4:00 PM - 6:00 PM
: Everyday 4:00 PM - 6:00 PM
: Everyday 4:00 PM - 6:00 PM
: Everyday 4:00 PM - 6:00 PM

: Everyday 11:00 AM - 10:00 PM
: Everyday 11:00 AM - 10:00 PM
: Everyday 11:00 AM - 10:00 PM
: Everyday 11:00 AM - 10:00 PM
: Everyday 11:00 AM - 10:00 PM
: Everyday 11:00 AM - 10:00 PM
: Everyday 11:00 AM - 10:00 PM
: Everyday 11:00 AM - 10:00 PM
: Everyday 11:00 AM - 10:00 PM
: Everyday 11:00 AM - 10:00 PM
: Everyday 11:00 AM - 10:00 PM
: Everyday 11:00 AM - 10:00 PM

: Everyday 11:00 AM - 1:00 PM
: Everyday 11:00 AM - 1:00 PM
: Everyday 11:00 AM - 1:00 PM
: Everyday 11:00 AM - 1:00 PM
: Everyday 11:00 AM - 1:00 PM
: Everyday 11:00 AM - 1:00 PM
: Everyday 11:00 AM - 1:00 PM
: Everyday 11:00 AM - 1:00 PM
: Everyday 11:00 AM - 1:00 PM
: Everyday 11:00 AM - 1:00 PM
: Everyday 11:00 AM - 1:00 PM
: Everyday 11:00 AM - 1:00 PM

: Everyday 6:00 PM - 8:00 PM
: Everyday 6:00 PM - 8:00 PM
: Everyday 6:00 PM - 8:00 PM
: Everyday 6:00 PM - 8:00 PM
: Everyday 6:00 PM - 8:00 PM
: Everyday 6:00 PM - 8:00 PM
: Everyday 6:00 PM - 8:00 PM
: Everyday 6:00 PM - 8:00 PM
: Everyday 6:00 PM - 8:00 PM
: Everyday 6:00 PM - 8:00 PM
: Everyday 6:00 PM - 8:00 PM
: Everyday 6:00 PM - 8:00 PM

: Everyday 11:00 AM - 1:00 PM
: Everyday 11:00 AM - 1:00 PM
: Everyday 11:00 AM - 1:00 PM
: Everyday 11:00 AM - 1:00 PM
: Everyday 11:00 AM - 1:00 PM
: Everyday 11:00 AM - 1:00 PM
: Everyday 11:00 AM - 1:00 PM
: Everyday 11:00 AM - 1:00 PM
: Everyday 11:00 AM - 1:00 PM
: Everyday 11:00 AM - 1:00 PM
: Everyday 11:00 AM - 1:00 PM
: Everyday 11:00 AM - 1:00 PM

: Everyday 9:00 AM - 7:00 PM
: Everyday 9:00 AM - 7:00 PM
: Everyday 9:00 AM - 7:00 PM
: Everyday 9:00 AM - 7:00 PM
: Everyday 9:00 AM - 7:00 PM
: Everyday 9:00 AM - 7:00 PM
: Everyday 9:00 AM - 7:00 PM
: Everyday 9:00 AM - 7:00 PM
: Everyday 9:00 AM - 7:00 PM
: Everyday 9:00 AM - 7:00 PM
: Everyday 9:00 AM - 7:00 PM
: Everyday 9:00 AM - 7:00 PM

: Everyday 1:00 PM - 2:00 PM
: Everyday 1:00 PM - 2:00 PM
: Everyday 1:00 PM - 2:00 PM
: Everyday 1:00 PM - 2:00 PM
: Everyday 1:00 PM - 2:00 PM
: Everyday 1:00 PM - 2:00 PM
: Everyday 1:00 PM - 2:00 PM
: Everyday 1:00 PM - 2:00 PM
: Everyday 1:00 PM - 2:00 PM
: Everyday 1:00 PM - 2:00 PM
: Everyday 1:00 PM - 2:00 PM
: Everyday 1:00 PM - 2:00 PM

: Everyday 5:00 PM - 7:00 PM
: Everyday 5:00 PM - 7:00 PM
: Everyday 5:00 PM - 7:00 PM
: Everyday 5:00 PM - 7:00 PM
: Everyday 5:00 PM - 7:00 PM
: Everyday 5:00 PM - 7:00 PM
: Everyday 5:00 PM - 7:00 PM
: Everyday 5:00 PM - 7:00 PM
: Everyday 5:00 PM - 7:00 PM
: Everyday 5:00 PM - 7:00 PM
: Everyday 5:00 PM - 7:00 PM
: Everyday 5:00 PM - 7:00 PM

: Everyday 5:00 PM - 3:00 PM
: Everyday 5:00 PM - 3:00 PM
: Everyday 5:00 PM - 3:00 PM
: Everyday 5:00 PM - 3:00 PM
: Everyday 5:00 PM - 3:00 PM
: Everyday 5:00 PM - 3:00 PM
: Everyday 5:00 PM - 3:00 PM
: Everyday 5:00 PM - 3:00 PM
: Everyday 5:00 PM - 3:00 PM
: Everyday 5:00 PM - 3:00 PM
: Everyday 5:00 PM - 3:00 PM
: Everyday 5:00 PM - 3:00 PM

: Everyday 5:00 PM - 2:00 PM
: Everyday 5:00 PM - 2:00 PM
: Everyday 5:00 PM - 2:00 PM
: Everyday 5:00 PM - 2:00 PM
: Everyday 5:00 PM - 2:00 PM
: Everyday 5:00 PM - 2:00 PM
: Everyday 5:00 PM - 2:00 PM
: Everyday 5:00 PM - 2:00 PM
: Everyday 5:00 PM - 2:00 PM
: Everyday 5:00 PM - 2:00 PM
: Everyday 5:00 PM - 2:00 PM
: Everyday 5:00 PM - 2:00 PM

: Everyday 9:00 AM - 2:00 PM
: Everyday 9:00 AM - 2:00 PM
: Everyday 9:00 AM - 2:00 PM
: Everyday 9:00 AM - 2:00 PM
: Everyday 9:00 AM - 2:00 PM
: Everyday 9:00 AM - 2:00 PM
: Everyday 9:00 AM - 2:00 PM
: Everyday 9:00 AM - 2:00 PM
: Everyday 9:00 AM - 2:00 PM
: Everyday 9:00 AM - 2:00 PM
: Everyday 9:00 AM - 2:00 PM
: Everyday 9:00 AM - 2:00 PM

: Everyday 4:00 PM - 6:00 PM
: Everyday 4:00 PM - 6:00 PM
: Everyday 4:00 PM - 6:00 PM
: Everyday 4:00 PM - 6:00 PM
: Everyday 4:00 PM - 6:00 PM
: Everyday 4:00 PM - 6:00 PM
: Everyday 4:00 PM - 6:00 PM
: Everyday 4:00 PM - 6:00 PM
: Everyday 4:00 PM - 6:00 PM
: Everyday 4:00 PM - 6:00 PM
: Everyday 4:00 PM - 6:00 PM
: Everyday 4:00 PM - 6:00 PM

: Everyday 9:00 AM - 11:00 AM
: Everyday 9:00 AM - 11:00 AM
: Everyday 9:00 AM - 11:00 AM
: Everyday 9:00 AM - 11:00 AM
: Everyday 9:00 AM - 11:00 AM
: Everyday 9:00 AM - 11:00 AM
: Everyday 9:00 AM - 11:00 AM
: Everyday 9:00 AM - 11:00 AM
: Everyday 9:00 AM - 11:00 AM
: Everyday 9:00 AM - 11:00 AM
: Everyday 9:00 AM - 11:00 AM
: Everyday 9:00 AM - 11:00 AM

: Everyday 24 Hrs
: Everyday 24 Hrs
: Everyday 24 Hrs
: Everyday 24 Hrs
: Everyday 24 Hrs
: Everyday 24 Hrs
: Everyday 24 Hrs
: Everyday 24 Hrs
: Everyday 24 Hrs
: Everyday 24 Hrs
: Everyday 24 Hrs
: Everyday 24 Hrs

: Everyday 24 Hrs
: Everyday 24 Hrs
: Everyday 24 Hrs
: Everyday 24 Hrs
: Everyday 24 Hrs
: Everyday 24 Hrs
: Everyday 24 Hrs
: Everyday 24 Hrs
: Everyday 24 Hrs
: Everyday 24 Hrs
: Everyday 24 Hrs
: Everyday 24 Hrs

: Everyday 24 Hrs
: Everyday 24 Hrs
: Everyday 24 Hrs
: Everyday 24 Hrs
: Everyday 24 Hrs
: Everyday 24 Hrs
: Everyday 24 Hrs
: Everyday 24 Hrs
: Everyday 24 Hrs
: Everyday 24 Hrs
: Everyday 24 Hrs
: Everyday 24 Hrs

: Everyday 24 Hrs
: Everyday 24 Hrs
: Everyday 24 Hrs
: Everyday 24 Hrs
: Everyday 24 Hrs
: Everyday 24 Hrs
: Everyday 24 Hrs
: Everyday 24 Hrs
: Everyday 24 Hrs
: Everyday 24 Hrs
: Everyday 24 Hrs
: Everyday 24 Hrs

: Everyday 24 Hrs
: Everyday 24 Hrs
: Everyday 24 Hrs
: Everyday 24 Hrs
: Everyday 24 Hrs
: Everyday 24 Hrs
: Everyday 24 Hrs
: Everyday 24 Hrs
: Everyday 24 Hrs
: Everyday 24 Hrs
: Everyday 24 Hrs
: Everyday 24 Hrs

: Everyday 24 Hrs
: Everyday 24 Hrs
: Everyday 24 Hrs
: Everyday 24 Hrs
: Everyday 24 Hrs
: Everyday 24 Hrs
: Everyday 24 Hrs
: Everyday 24 Hrs
: Everyday 24 Hrs
: Everyday 24 Hrs
: Everyday 24 Hrs
: Everyday 24 Hrs

: Everyday 24 Hrs
: Everyday 24 Hrs
: Everyday 24 Hrs
: Everyday 24 Hrs
: Everyday 24 Hrs
: Everyday 24 Hrs
: Everyday 24 Hrs
: Everyday 24 Hrs
: Everyday 24 Hrs
: Everyday 24 Hrs
: Everyday 24 Hrs
: Everyday 24 Hrs

: Everyday 24 Hrs
: Everyday 24 Hrs
: Everyday 24 Hrs
: Everyday 24 Hrs
: Everyday 24 Hrs
: Everyday 24 Hrs
: Everyday 24 Hrs
: Everyday 24 Hrs
: Everyday 24 Hrs
: Everyday 24 Hrs
: Everyday 24 Hrs
: Everyday 24 Hrs

: Everyday 24 Hrs
: Everyday 24 Hrs
: Everyday 24 Hrs
: Everyday 24 Hrs
: Everyday 24 Hrs
: Everyday 24 Hrs
: Everyday 24 Hrs
: Everyday 24 Hrs
: Everyday 24 Hrs
: Everyday 24 Hrs
: Everyday 24 Hrs
: Everyday 24 Hrs

: Everyday 24 Hrs
: Everyday 24 Hrs
: Everyday 24 Hrs
: Everyday 24 Hrs
: Everyday 24 Hrs
: Everyday 24 Hrs
: Everyday 24 Hrs
: Everyday 24 Hrs
: Everyday 24 Hrs
: Everyday 24 Hrs
: Everyday 24 Hrs
: Everyday 24 Hrs

: Everyday 24 Hrs
: Everyday 24 Hrs
: Everyday 24 Hrs
: Everyday 24 Hrs
: Everyday 24 Hrs
: Everyday 24 Hrs
: Everyday 24 Hrs
: Everyday 24 Hrs
: Everyday 24 Hrs
: Everyday 24 Hrs
: Everyday 24 Hrs
: Everyday 24 Hrs