Things to do in Amarkantak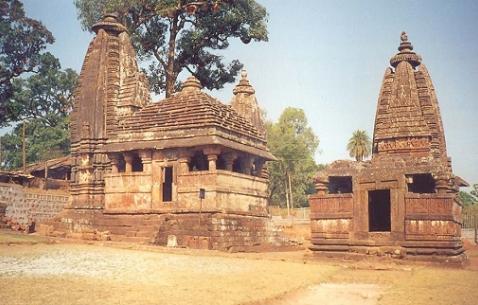 The Best Things To Do in Amarkantak
The town is small enough to be covered within a day. However, to feel the essence of Amarkantak, one must consider a stay of 2-3 days. If you have been wondering what to see in Amarkantak, you are for a delight! Apart from many temples and other pilgrimage spots, the town is abundant with several waterfalls and hikes. Essentially being a pilgrim town, there could be no better way than to begin your advent here with the Narmada Udgam Temple. This large temple complex houses the Kund – the origin of the Narmada river. This is indeed, the must-see attraction of Amarkantak. Do not miss out on the Ancient Temples of Kalachuri, Kapil Dhara, Dudh Dhara Falls, Shri Yantra Mandir, Son Udgam Temple, Shri Sarvodaya Digamber Jain Temple, Amareshwar Mahadev Temple, Bhrigu Kamandal and the Kabir Chabutra either. You can also experience wilderness in its best form in the forests here. The popular destinations of the Kanha and Bandhavgarh tiger reserve is close by too.
Explore the travel planning tool for your visit to Amarkantak and create a flawless plan in few simple steps!
10 Tourist Attractions in Amarkantak

Must see places in Amarkantak ranked on popularity. Here is the complete list of best attractions in Amarkantak and point of interests to visit.
Tourist Attractions Near Amarkantak
Find Your Amarkantak Attractions on Map
Types of Things To Do in Amarkantak
Find more attractions and places to visit in Amarkantak under these things to do categories.
What To Do in Amarkantak: Day-Wise Ideas
Find what not to miss in Amarkantak! Recommended Amarkantak itineraries and vacation ideas created by travelers across the world.