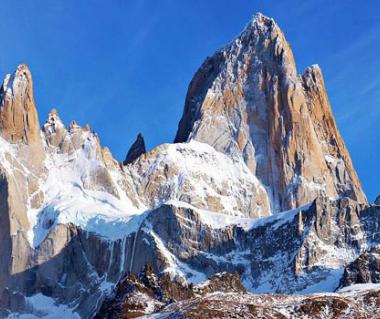 Argentina Trip Planner
Plan your customized trip plan for Argentina. Choose from Top Toursim cities and tourist attarctions of Argentina using trip planner.
Argentina Overview
Things to know before planning a trip to Argentina. The country is a federation of 23 provinces and the autonomous city of Buenos Aires. It is the eighth-largest country in the world by land area. Comprising almost the entire southern half of South America, Argentina is the world's eighth largest country, covering an area of 2.8 million square km.Have a wonderful visit here with the help of this Argentina travel itinerary building tool.
Planning a trip around Argentina with different mode of transport
Air:- Aerolineas Argentinas and LAN Chile offer connections between Buenos Aires' international airport Ezeiza and many cities throughout South America, as well as North America, Europe, Australia and New Zealand. Qantas no longer offers direct flights from Sydney to Buenos Aires, instead flying to Santiago - home of its One World Partner LAN, where travelers can connect onto multiple destinations in Argentina.
Rail: - There are currently no international train services to Argentina. A connection between Chile and Argentina is under construction.
Best season to travel to Argentina
The climate is mild in Argentina. The best time to visit Argentina's Patagonian destinations, such as the Moreno Glacier is during summer season that is from late December to March. Iguazu is best visited during the winter which starts from July to September, the temperature and humidity are less oppressive around this time, whereas the pleasant spring season (late September to November) can be enjoyed in Buenos Aires. Visit the Andes from June to September, it's the ideal season for skiing. Dont hesitate, plan your trip with Argentina trip planner.
Ideal spots to add to Argentinas itinerary builder
Argentina possesses some of the world's tallest mountains, expansive deserts, and impressive waterfalls, with the diversity of the land ranging from wild, remote areas in southern Patagonia to the bustling metropolis of Buenos Aires in the north. Customize your travel as per your travel preferences. See and do that you'd like to do in Japan. Make your trip plan now using Argentina trip planner.
Argentina has a great mix of friendly people, delicious food and unforgettable landscapes. Tuck into an enormous steak for dinner with a glass of local wine. Learn to tango at one of the lively milongas (tango clubs) and dance the night away. Snow-lovers will spend their days skiing or snowboarding down the slopes of the Andes. While in Buenos Aires, go wild and give the credit card a pounding. Be dazzled by the sheer power of Iguazu Falls, a spectacular natural wonder not to be missed.
Searching for something specific?