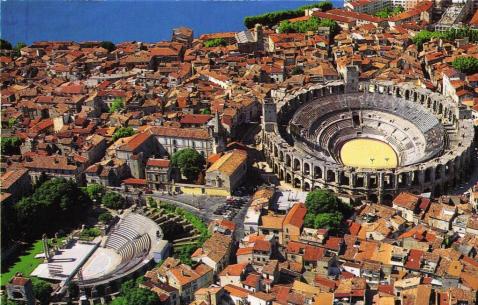 The Easiest Way to Reach Arles
GET IN
By Air: The nearest international airport is the Marseille-Provence Airport. The city lies around an hour away from Arles. From there it is easy to take a train.
By Train: There are many trains to and from Arles train station every hour. You can take the train from Nimes, Marseille or Avignon and the journey will take you around 30 minutes, 45 minutes and 20 minutes respectively. You can also take the TGV from Avignon or Nimes.
By Car: You can also reach Arles by car. From Marseille, you can drive via the A54. The journey will take you little more than an hour. You can take the same route from Nimes as well and the journey takes around 35 minutes.
GET AROUND
On Foot: The best way to see Arles is on foot, if you're not lazy.
By Bicycle: You can rent a bike to get around the city and see the major sights.
By Taxi: It is easy to take a cab to get around the city as well. You will need to call ahead. Arles Taxi Radio is a trusted service.
By Bus: Arles has a reliable bus network if you're planning to visit far off places.
By Car: There are several car rental places in the city. Renting a car only makes sense if you're planning to visit far-flung places or travel outside of the city.
Explore the route planner online for your visit to Arles and create a flawless plan in few simple steps!