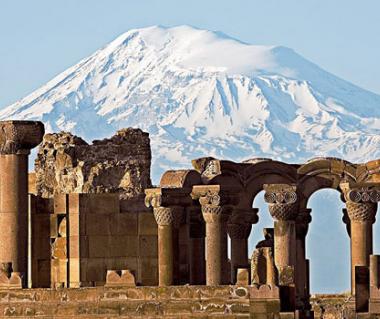 Armenia Trip Planner
Plan your customized trip plan for Armenia. Choose from Top Toursim cities and tourist attarctions of Armenia using trip planner.
Armenia Overview
Armenia Trip Planning Essentials. Armenia is one of the most under rated countries in the Eurasian region. It is full of history and has various archaeological and religious sites. It comes from the old kingdom of Anatolia which is dated to be about 3,000 years old. Armenia is the only country remaining from those maps. Surrounded by Turkey, Georgia, Iran and Azerbaijan; Armenia is surrounded by culturally strong lands from every side. The country boasts of beautiful mountain ranges and valleys and is sure to offer you a one of a kind experience. Visiting Armenia ? Our Armenia vacation itinerary builder is here to help you along every step!
Visa planning for Armenia
Armenia has three type of treaties with various countries. Armenia has unilateral, bilateral and muti lateral agreements with different countries. For instance, countries with unilateral agreement can stay up to 180 days in the country without needing to obtain any visa. Some examples of such countries are Andorra, Iceland, USA, UK, Schengen countries and many more. For many other countries, you need to hold either the diplomatic passport or service passport, check which one does your country qualify for and then go on to obtain the transit visa or the visitor visa.
Ideal time to plan your Armenia journey
The best time to visit Armenia is during the month of September and is extended up to November. It is the autumn season during these months and it is a pleasant warm season during this time. You would be able to see the best of destinations during this time and the hotel prices as well as the travel prices are decent during this time too. Customize your travel as per your travel preferences. See and do that you'd like to do in Armenia. Make your trip plan now using Armenia trip planner.
Ideal spots to add to Armenia itinerary builder
If you are looking at the best places to see and things to do in Armenia, then here is how you should draw your Armenia Travel guide. See the Republic Square and Matenadaran Library in Yerevan. Go to Lake Sevan for lakes, monasteries and beaches. Gyumri is the best for its beer, museums, art places, the amazing architecture and monasteries. If you want to go hiking and see amazing lakes and parks, then visit Dilijan. Tsaghkazdor is amazing for its ski resorts, snow-boarding and sports. Some of the other places that you should definitely include in your itinerary are Vanadzor, Goris, Kapan, Ijevan, Alaverdi and Khndzoresk among many others. Explore different places and plan your trip to Armenia.
How to plan travel to and in Armenia
If you are wondering about how to reach Armenia, then the main airport is Zvartnots International Airport. You can also go in from the Shirak airport. You can also take a train from Turkey and Azerbaijan. You can drive to Armenia through Georgia or Iran. There are various ways to get around Armenia. The public transport is quite well planned and if you book in advance, then you are sure to get a good deal. Organise your trip with best Armenia trip planner.
Hotels and Food
There are various hostels in Armenia to choose from if you are looking for budget accommodation. There are also various hotels to choose from the mid range accommodation list and the best luxury hotels are situated in the city of Yerevan. Some of the best dishes that you definitely should try out in Armenia are Fasulya, Ghapamya, Kchuch, Tjvjik, Basturma, Yershig, Kiufta, Labneh, Matzoon and Tahn. Most of the traditional Armenian cuisine involves a lot of daily grown crops.
Searching for something specific?