Best Time To Visit Assisi
Explore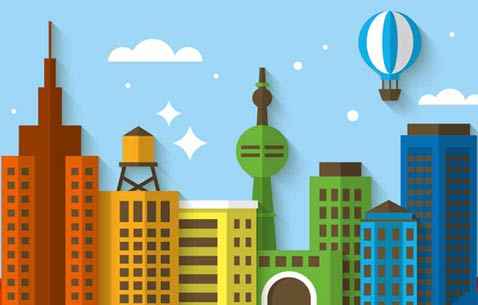 Best Time To Go To Assisi
The birthplace of St. Francis, Assisi is a picturesque Italian town. While the best time to visit Assisi is between May to August, here are the year round weather details:
Summer: Lasts from June to August. The temperatures range between 14° Celsius and 31° Celsius.
Autumn: Autumn is from September to November. Facing a few rainy days, it is best to avoid autumn if you are visiting Assisi for the first time.
Winter: Lasting from December to February, the temperatures range between 3° Celsius and 11° Celsius during winters. Monsoons intermingle with winters and the region is prone to many rainy days during this time.
Spring: One of the best seasons to visit Assisi, March to May is spring time. The temperatures range between 4° Celsius and 23° Celsius.
Best time to go to Assisi Attractions

: Thursday 7:00 AM - 11:59 PM; Monday, Tuesday, Wednesday, Sunday 00:1 AM - 2:00 AM; Monday, Tuesday, Wednesday, Sunday 00:1 AM - 2:00 AM | 7:00 AM - 11:59 PM
: Thursday 7:00 AM - 11:59 PM; Monday, Tuesday, Wednesday, Sunday 00:1 AM - 2:00 AM; Monday, Tuesday, Wednesday, Sunday 00:1 AM - 2:00 AM | 7:00 AM - 11:59 PM
: Thursday 7:00 AM - 11:59 PM; Monday, Tuesday, Wednesday, Sunday 00:1 AM - 2:00 AM; Monday, Tuesday, Wednesday, Sunday 00:1 AM - 2:00 AM | 7:00 AM - 11:59 PM
: Thursday 7:00 AM - 11:59 PM; Monday, Tuesday, Wednesday, Sunday 00:1 AM - 2:00 AM; Monday, Tuesday, Wednesday, Sunday 00:1 AM - 2:00 AM | 7:00 AM - 11:59 PM
: Thursday 7:00 AM - 11:59 PM; Monday, Tuesday, Wednesday, Sunday 00:1 AM - 2:00 AM; Monday, Tuesday, Wednesday, Sunday 00:1 AM - 2:00 AM | 7:00 AM - 11:59 PM
: Thursday 7:00 AM - 11:59 PM; Monday, Tuesday, Wednesday, Sunday 00:1 AM - 2:00 AM; Monday, Tuesday, Wednesday, Sunday 00:1 AM - 2:00 AM | 7:00 AM - 11:59 PM
: Thursday 7:00 AM - 11:59 PM; Monday, Tuesday, Wednesday, Sunday 00:1 AM - 2:00 AM; Monday, Tuesday, Wednesday, Sunday 00:1 AM - 2:00 AM | 7:00 AM - 11:59 PM
: Thursday 7:00 AM - 11:59 PM; Monday, Tuesday, Wednesday, Sunday 00:1 AM - 2:00 AM; Monday, Tuesday, Wednesday, Sunday 00:1 AM - 2:00 AM | 7:00 AM - 11:59 PM
: Thursday 7:00 AM - 11:59 PM; Monday, Tuesday, Wednesday, Sunday 00:1 AM - 2:00 AM; Monday, Tuesday, Wednesday, Sunday 00:1 AM - 2:00 AM | 7:00 AM - 11:59 PM
: Thursday 7:00 AM - 11:59 PM; Monday, Tuesday, Wednesday, Sunday 00:1 AM - 2:00 AM; Monday, Tuesday, Wednesday, Sunday 00:1 AM - 2:00 AM | 7:00 AM - 11:59 PM
: Thursday 7:00 AM - 11:59 PM; Monday, Tuesday, Wednesday, Sunday 00:1 AM - 2:00 AM; Monday, Tuesday, Wednesday, Sunday 00:1 AM - 2:00 AM | 7:00 AM - 11:59 PM
: Thursday 7:00 AM - 11:59 PM; Monday, Tuesday, Wednesday, Sunday 00:1 AM - 2:00 AM; Monday, Tuesday, Wednesday, Sunday 00:1 AM - 2:00 AM | 7:00 AM - 11:59 PM

: Everyday 10:30 AM - 2:00 AM; Everyday 10:30 AM - 2:00 AM | 2:00 PM - 6:00 PM
: Everyday 10:30 AM - 2:00 AM; Everyday 10:30 AM - 2:00 AM | 2:00 PM - 6:00 PM
: Everyday 10:30 AM - 2:00 AM; Everyday 10:30 AM - 2:00 AM | 2:00 PM - 6:00 PM
: Everyday 10:30 AM - 2:00 AM; Everyday 10:30 AM - 2:00 AM | 2:00 PM - 6:00 PM
: Everyday 10:30 AM - 2:00 AM; Everyday 10:30 AM - 2:00 AM | 2:00 PM - 6:00 PM
: Everyday 10:30 AM - 2:00 AM; Everyday 10:30 AM - 2:00 AM | 2:00 PM - 6:00 PM
: Everyday 10:30 AM - 2:00 AM; Everyday 10:30 AM - 2:00 AM | 2:00 PM - 6:00 PM
: Everyday 10:30 AM - 2:00 AM; Everyday 10:30 AM - 2:00 AM | 2:00 PM - 6:00 PM
: Everyday 10:30 AM - 2:00 AM; Everyday 10:30 AM - 2:00 AM | 2:00 PM - 6:00 PM
: Everyday 10:30 AM - 2:00 AM; Everyday 10:30 AM - 2:00 AM | 2:00 PM - 6:00 PM
: Everyday 10:30 AM - 2:00 AM; Everyday 10:30 AM - 2:00 AM | 2:00 PM - 6:00 PM
: Everyday 10:30 AM - 2:00 AM; Everyday 10:30 AM - 2:00 AM | 2:00 PM - 6:00 PM

: Everyday 8:00 AM - 11:59 PM
: Everyday 8:00 AM - 11:59 PM
: Everyday 8:00 AM - 11:59 PM
: Everyday 8:00 AM - 11:59 PM
: Everyday 8:00 AM - 11:59 PM
: Everyday 8:00 AM - 11:59 PM
: Everyday 8:00 AM - 11:59 PM
: Everyday 8:00 AM - 11:59 PM
: Everyday 8:00 AM - 11:59 PM
: Everyday 8:00 AM - 11:59 PM
: Everyday 8:00 AM - 11:59 PM
: Everyday 8:00 AM - 11:59 PM