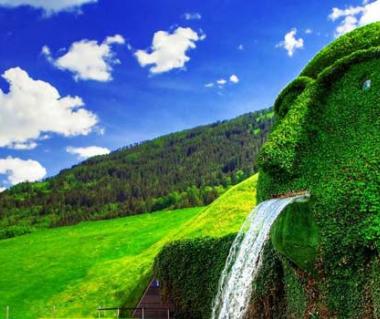 Austria Trip Planner
Plan your customized trip plan for Austria. Choose from Top Toursim cities and tourist attarctions of Austria using trip planner.
Austria Overview
Plan your travel to Austria. Immerse yourself into the pulsating lifestyle of Austria's cities. Discover the mighty mountain summits, the far-ranging fields, the crystal-clear waters. Enjoy the delicious specialties of each region, the list is endless. It is a land of majestic mountains, tranquil lakes, fast-flowing rivers and streams, deep forests, undulating meadows, charming villages which cling fiercely to their architectural traditions and cultural heritage and cities which still reflect the artistic grandeur of the old Austro Hungarian Empire. Have a wonderful visit here with the help of this Austria travel itinerary building tool.
Getting in & Around Austria:
Austria By Air: - There are 6 airports in Austria with scheduled flights. The most important international airport is Vienna which has a connection to all major airports of the world. Other international airports include Graz, Innsbruck, Klagenfurt, Linz, and Salzburg which provide domestic flights as well as connections to some European countries. Those airports are particularly popular with cheap airlines such as Ryan air. For traveling to the western states it is recommended to use the very closely located Munich airport.
Austria By Rail: - Austria has plenty of connections with all its neighbors daily. Every neighboring country (even Lichtenstein) has trains at least hourly. Many (Czech Republic, Hungary, Germany, Slovakia, Switzerland) even more frequently. The OBB (Austrian Railways) operates high-speed ICE and Rail Jet trains from cities like Zurich, Munich, Frankfurt, Passau, and Budapest. Euro city trains are the next fastest trains available as well as the trains connecting the bigger Austrian cities called Intercity. Regional trains called EURegio and simply Regionalize are also available from all 8 of Austria's neighbors.
Best Time to visit Austria
The climate in Austria is widely continental with the Eastern edge of the country stretching into the Pannonian climate zone. Skiing is recommended from between Christmas and New Year′s Eve (this is also the time at which many Austrians join the tourists on the slopes), as well as from late January to late March. This is the main season when prices and ski traffic are high. Prepare a systematic trip plan for your vacation using Austria trip planner and travel stress-free!
Top experiences and places to visit in Austria
There are many mountains in Austria, most of them belong to the Alps. You might have even heard of the highest one, Mount Grobglockner. It is famous for the road (Grobglockner Hochalpenstrabe) leading near its peak and the scenic glacier that supplements it. Expert recommendation for sightseeing and outdoor things (hiking, national parks, and sports) in Austria would be the months between May and September. There are relatively few tourists, low airfares and other prices, and the weather is already or still pleasant.
Searching for something specific?