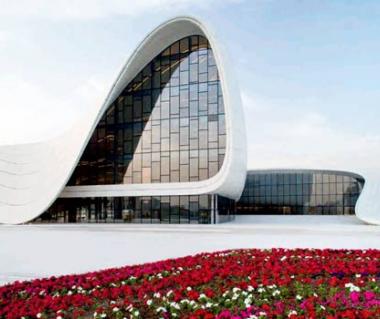 Azerbaijan Trip Planner
Plan your customized trip plan for Azerbaijan. Choose from Top Toursim cities and tourist attarctions of Azerbaijan using trip planner.
Azerbaijan Overview
Azerbaijan is one of the most under rated tourist destinations which is spanned by the Caucasus Mountains, a necklace of lovely mountain ranges spanning from Europe and Asia. The most beautiful place in the entire country is the capital of Baku which has a really rich history and stands out because of the fact that there is an inner city here. It is known to be the land of fire and is a little confusing in terms of its association with both Europe and Asia. Although, it has the beauty of Europe, its tugged on to the cultural values that the Asians possess.
Visa Procedure
If you are thinking of how to reach Azerbaijan, then the first step would certainly be to procure the visa. As a Turkish and Israeli citizen, you can get the visa on arrival. Foreign nationals of the following countries can enter Azerbaijan visa-free: For up to 90 days, the citizens of Belarus, Georgia, Kazakhstan, Kyrgyzstan, Moldova, Mongolia, Russia, Tajikistan, Ukraine, Uzbekistan are given free visa. Citizens of China and Turkey are exempt from visa for 30 days. For up to 15 days, the citizens of Iran can visit without any visa. The visa procedure is quite easy and you can check for which visa do you qualify from the official website of the embassy.
When to go
The very first point in your Azerbaijan travel guide should be about when to visit Azerbaijan. The best time to visit Azerbaijan is from the months of April to June. January to February is great if you want to go for skiing. October is great if you want to see the Urban side of the country, but the country side and the scenic side is completely off during these months.
Destinations to cover
Following is a list of best places to see and best things to do in Azerbaijan. Baku should definitely be the most prominent place of your Azerbaijan trip planner. Ganjaa is a must visi for its mausoleums, monuments, culture and history. Quba has some mesmerizing waterfalls. Wabala is the best for its ski resorts, skiing, ancient history, monuments and Shaki stands out because of Caravanserais and Palaces. Lankaran has lovely beaches and Nabaran has awesome water parks. Some of the other destinations to include in your Azerbaijan travel guide are Lerik, Nakhchivan, Mingachevir and Qusar.
Get in and around
The International Airport at Baku has maximum connections from Moscow and Istanbul so you can take flights from here. Apart from that, the country is connected by train with places like Georgia and Tbilsi as well as buses from Russia, Iran, Georgia and Turkey. Going in by car is also a good idea, but you have to pay thousands of dollars as a deposit to get in. The country is further connected by buses and mini buses and you can even rent cars.
Hotels and Food
There is a hostel culture in Azerbaijan but it is not advised for women or single travellers. The best option is to opt for mid range hotels and even the luxury ones are not very expensive. Azerbaijan food is quite influenced by the cultures around it. The spices are used in plenty and the foods are cooked for longer. Some of the snacks that you should try out here are goy, choban and qatik. The meat preparations here are exquisite to say the least and even the soups are amazing.
Searching for something specific?