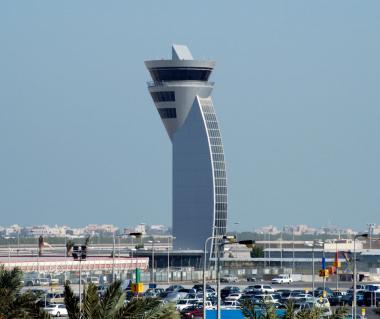 Bahrain Trip Planner
Plan your customized trip plan for Bahrain. Choose from Top Toursim cities and tourist attarctions of Bahrain using trip planner.
Bahrain Overview
When 30 islands come together in the Persian Gulf, what do you get? A beautiful country with history spread in every corner. If you really want to go deep down in the culture of the city, then Manama is a great place to start with. Unfortunately, the oil reserves here have made it a reason for occasional unrest, but Bahrain has fallen and gotten up on its feet impressively every time. It is beautiful because you can experience the beautiful side of Islam embrace modern day traditions here and there are plenty of shopping opportunities. In fact some even call it a Mecca of traditional shopping, so ensure you plan your Bahrain travel guide well to make the most out of your trip.
Visa Procedure
Bahrain has an efficient service when it comes to e-visas. There are about 66 nationalities that can obtain visas on arrival and otherwise you can always log on to the official website and obtain one as soon as you are done planning your trip to Bahrain. It is also a great idea to check for your eligibility on the e visa site to make sure that you do not have to face any restriction.
When to go
Bahrain experiences drastic summers make sure you pick out the right time to visit Bahrain and specially get to experience the lovely shopping season and even festivals if you get a chance. The best time to visit Bahrain is during the months of October to March. The weather is cool and pleasant and the skies are amazing clear during this time. April is a lovely time because the Heritage festival takes place during this time along with Grand Prix and Formula I races.
Destinations to cover
If you are thinking of the best places to see and best things to do in Bahrain, then read on. Witness the Dilmun ruins and experience amazing bazaars at Manama. Muharraq is also awesome for markets, shopping and just absorbing the Bahrain culture. Riffa and Arad has awesome parks and the Bahrin Island is a sight to behold. Juffair has some awesome beaches and Barbar has lovely temples. Some of the other places to be included in Bahrain are Salmabad, Zallaq, Jasra, Al Dair, Hoora and Jannusan.
Get in and around
If you are wondering how to reach Bahrain , then there are plenty of options. The Manama International Airport is connected to the most of the main countries and you can even get in by train. Although fairly lesser, but getting in by bus and boat are also options even though that would cost you a lot. The public transport system is quite efficient and you can event opt for daily passes. Apart from the aforementioned options, renting cars is also a great option if you want to get around Bahrain.
Hotels and Food
There are plenty of accommodation options in Bahrain. Right from budget to mid-range to luxury hotels, Bahrain is completely tourist friendly. The cuisine is exquisite here and you definitely have to try some of the following dishes. Remember to try out Balaleet, Bayth Elgitta, Biryani, Firga'a, Gabout, Ghuraiba, Harees, Khabeesa, Machboos and Qouzi amongst many others.
Searching for something specific?