Best Time To Visit Bali
Explore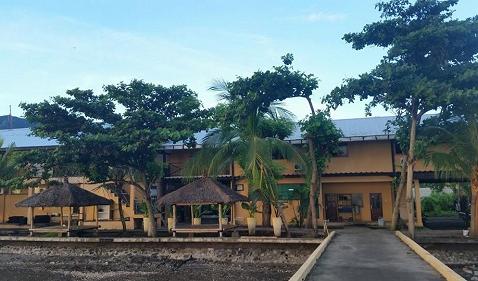 Best Time To Go To Bali
A typical Bali weather is tropical which has hot and sunny summers. The preferred time to visit the island depends on the range of activities that you want to explore and hence, it is best to keep a check on the Bali travel information.
The dry season: May to October. Sun is always out and the weather is perfect for all the beach fun one anticipates on a Bali vacation. This is also the peak season and the months of July and August are the busiest.
The wet season: November to April. The Bali weather in this season is relatively hotter and there is heavy torrential rainfall during the day. This is clearly an off season with an exception of the Christmas and New Year's period when Bali also sees lot of families vacationing. For cheapest deals, this is a great time to visit.
Though this tropical paradise is great to visit all year round, the best time to travel to Bali are the months of May, June and July.
For surfers, April to October is an ideal time.
Best time to go to Bali Attractions

: Everyday 9:00 AM - 5:00 PM
: Everyday 9:00 AM - 5:00 PM
: Everyday 9:00 AM - 5:00 PM
: Everyday 9:00 AM - 5:00 PM
: Everyday 9:00 AM - 5:00 PM
: Everyday 9:00 AM - 5:00 PM
: Everyday 9:00 AM - 5:00 PM
: Everyday 9:00 AM - 5:00 PM
: Everyday 9:00 AM - 5:00 PM
: Everyday 9:00 AM - 5:00 PM
: Everyday 9:00 AM - 5:00 PM
: Everyday 9:00 AM - 5:00 PM

: Everyday 9:00 AM - 3:00 PM
: Everyday 9:00 AM - 3:00 PM
: Everyday 9:00 AM - 3:00 PM
: Everyday 9:00 AM - 3:00 PM
: Everyday 9:00 AM - 3:00 PM
: Everyday 9:00 AM - 3:00 PM
: Everyday 9:00 AM - 3:00 PM
: Everyday 9:00 AM - 3:00 PM
: Everyday 9:00 AM - 3:00 PM
: Everyday 9:00 AM - 3:00 PM
: Everyday 9:00 AM - 3:00 PM
: Everyday 9:00 AM - 3:00 PM

: Everyday 8:00 AM - 3:00 PM
: Everyday 8:00 AM - 3:00 PM
: Everyday 8:00 AM - 3:00 PM
: Everyday 8:00 AM - 3:00 PM
: Everyday 8:00 AM - 3:00 PM
: Everyday 8:00 AM - 3:00 PM
: Everyday 8:00 AM - 3:00 PM
: Everyday 8:00 AM - 3:00 PM
: Everyday 8:00 AM - 3:00 PM
: Everyday 8:00 AM - 3:00 PM
: Everyday 8:00 AM - 3:00 PM
: Everyday 8:00 AM - 3:00 PM

: Everyday 7:00 AM - 11:00 AM
: Everyday 7:00 AM - 11:00 AM
: Everyday 7:00 AM - 11:00 AM
: Everyday 7:00 AM - 11:00 AM
: Everyday 7:00 AM - 11:00 AM
: Everyday 7:00 AM - 11:00 AM
: Everyday 7:00 AM - 11:00 AM
: Everyday 7:00 AM - 11:00 AM
: Everyday 7:00 AM - 11:00 AM
: Everyday 7:00 AM - 11:00 AM
: Everyday 7:00 AM - 11:00 AM
: Everyday 7:00 AM - 11:00 AM

: Everyday 9:00 AM - 4:30 PM
: Everyday 9:00 AM - 4:30 PM
: Everyday 9:00 AM - 4:30 PM
: Everyday 9:00 AM - 4:30 PM
: Everyday 9:00 AM - 4:30 PM
: Everyday 9:00 AM - 4:30 PM
: Everyday 9:00 AM - 4:30 PM
: Everyday 9:00 AM - 4:30 PM
: Everyday 9:00 AM - 4:30 PM
: Everyday 9:00 AM - 4:30 PM
: Everyday 9:00 AM - 4:30 PM
: Everyday 9:00 AM - 4:30 PM

: Everyday 9:00 AM - 2:00 PM
: Everyday 9:00 AM - 2:00 PM
: Everyday 9:00 AM - 2:00 PM
: Everyday 9:00 AM - 2:00 PM
: Everyday 9:00 AM - 2:00 PM
: Everyday 9:00 AM - 2:00 PM
: Everyday 9:00 AM - 2:00 PM
: Everyday 9:00 AM - 2:00 PM
: Everyday 9:00 AM - 2:00 PM
: Everyday 9:00 AM - 2:00 PM
: Everyday 9:00 AM - 2:00 PM
: Everyday 9:00 AM - 2:00 PM

: Everyday 9:00 AM - 10:00 AM
: Everyday 9:00 AM - 10:00 AM
: Everyday 9:00 AM - 10:00 AM
: Everyday 9:00 AM - 10:00 AM
: Everyday 9:00 AM - 10:00 AM
: Everyday 9:00 AM - 10:00 AM
: Everyday 9:00 AM - 10:00 AM
: Everyday 9:00 AM - 10:00 AM
: Everyday 9:00 AM - 10:00 AM
: Everyday 9:00 AM - 10:00 AM
: Everyday 9:00 AM - 10:00 AM
: Everyday 9:00 AM - 10:00 AM

: Everyday 3:00 PM - 6:00 PM
: Everyday 3:00 PM - 6:00 PM
: Everyday 3:00 PM - 6:00 PM
: Everyday 3:00 PM - 6:00 PM
: Everyday 3:00 PM - 6:00 PM
: Everyday 3:00 PM - 6:00 PM
: Everyday 3:00 PM - 6:00 PM
: Everyday 3:00 PM - 6:00 PM
: Everyday 3:00 PM - 6:00 PM
: Everyday 3:00 PM - 6:00 PM
: Everyday 3:00 PM - 6:00 PM
: Everyday 3:00 PM - 6:00 PM

: Everyday 9:00 AM - 2:00 PM
: Everyday 9:00 AM - 2:00 PM
: Everyday 9:00 AM - 2:00 PM
: Everyday 9:00 AM - 2:00 PM
: Everyday 9:00 AM - 2:00 PM
: Everyday 9:00 AM - 2:00 PM
: Everyday 9:00 AM - 2:00 PM
: Everyday 9:00 AM - 2:00 PM
: Everyday 9:00 AM - 2:00 PM
: Everyday 9:00 AM - 2:00 PM
: Everyday 9:00 AM - 2:00 PM
: Everyday 9:00 AM - 2:00 PM

: Everyday 10:00 AM - 2:00 PM
: Everyday 10:00 AM - 2:00 PM
: Everyday 10:00 AM - 2:00 PM
: Everyday 10:00 AM - 2:00 PM
: Everyday 10:00 AM - 2:00 PM
: Everyday 10:00 AM - 2:00 PM
: Everyday 10:00 AM - 2:00 PM
: Everyday 10:00 AM - 2:00 PM
: Everyday 10:00 AM - 2:00 PM
: Everyday 10:00 AM - 2:00 PM
: Everyday 10:00 AM - 2:00 PM
: Everyday 10:00 AM - 2:00 PM

: Everyday 8:00 AM - 3:00 PM
: Everyday 8:00 AM - 3:00 PM
: Everyday 8:00 AM - 3:00 PM
: Everyday 8:00 AM - 3:00 PM
: Everyday 8:00 AM - 3:00 PM
: Everyday 8:00 AM - 3:00 PM
: Everyday 8:00 AM - 3:00 PM
: Everyday 8:00 AM - 3:00 PM
: Everyday 8:00 AM - 3:00 PM
: Everyday 8:00 AM - 3:00 PM
: Everyday 8:00 AM - 3:00 PM
: Everyday 8:00 AM - 3:00 PM

: Everyday 8:00 AM - 8:00 PM
: Everyday 8:00 AM - 8:00 PM
: Everyday 8:00 AM - 8:00 PM
: Everyday 8:00 AM - 8:00 PM
: Everyday 8:00 AM - 8:00 PM
: Everyday 8:00 AM - 8:00 PM
: Everyday 8:00 AM - 8:00 PM
: Everyday 8:00 AM - 8:00 PM
: Everyday 8:00 AM - 8:00 PM
: Everyday 8:00 AM - 8:00 PM
: Everyday 8:00 AM - 8:00 PM
: Everyday 8:00 AM - 8:00 PM

: Everyday 10:00 AM - 8:00 PM
: Everyday 10:00 AM - 8:00 PM
: Everyday 10:00 AM - 8:00 PM
: Everyday 10:00 AM - 8:00 PM
: Everyday 10:00 AM - 8:00 PM
: Everyday 10:00 AM - 8:00 PM
: Everyday 10:00 AM - 8:00 PM
: Everyday 10:00 AM - 8:00 PM
: Everyday 10:00 AM - 8:00 PM
: Everyday 10:00 AM - 8:00 PM
: Everyday 10:00 AM - 8:00 PM
: Everyday 10:00 AM - 8:00 PM

: Everyday 8:00 AM - 1:00 PM
: Everyday 8:00 AM - 1:00 PM
: Everyday 8:00 AM - 1:00 PM
: Everyday 8:00 AM - 1:00 PM
: Everyday 8:00 AM - 1:00 PM
: Everyday 8:00 AM - 1:00 PM
: Everyday 8:00 AM - 1:00 PM
: Everyday 8:00 AM - 1:00 PM
: Everyday 8:00 AM - 1:00 PM
: Everyday 8:00 AM - 1:00 PM
: Everyday 8:00 AM - 1:00 PM
: Everyday 8:00 AM - 1:00 PM

: Everyday 8:00 AM - 4:00 PM
: Everyday 8:00 AM - 4:00 PM
: Everyday 8:00 AM - 4:00 PM
: Everyday 8:00 AM - 4:00 PM
: Everyday 8:00 AM - 4:00 PM
: Everyday 8:00 AM - 4:00 PM
: Everyday 8:00 AM - 4:00 PM
: Everyday 8:00 AM - 4:00 PM
: Everyday 8:00 AM - 4:00 PM
: Everyday 8:00 AM - 4:00 PM
: Everyday 8:00 AM - 4:00 PM
: Everyday 8:00 AM - 4:00 PM

: Everyday 3:00 PM - 6:00 PM
: Everyday 3:00 PM - 6:00 PM
: Everyday 3:00 PM - 6:00 PM
: Everyday 3:00 PM - 6:00 PM
: Everyday 3:00 PM - 6:00 PM
: Everyday 3:00 PM - 6:00 PM
: Everyday 3:00 PM - 6:00 PM
: Everyday 3:00 PM - 6:00 PM
: Everyday 3:00 PM - 6:00 PM
: Everyday 3:00 PM - 6:00 PM
: Everyday 3:00 PM - 6:00 PM
: Everyday 3:00 PM - 6:00 PM

: Everyday 8:00 AM - 1:00 PM
: Everyday 8:00 AM - 1:00 PM
: Everyday 8:00 AM - 1:00 PM
: Everyday 8:00 AM - 1:00 PM
: Everyday 8:00 AM - 1:00 PM
: Everyday 8:00 AM - 1:00 PM
: Everyday 8:00 AM - 1:00 PM
: Everyday 8:00 AM - 1:00 PM
: Everyday 8:00 AM - 1:00 PM
: Everyday 8:00 AM - 1:00 PM
: Everyday 8:00 AM - 1:00 PM
: Everyday 8:00 AM - 1:00 PM

: Everyday 10:00 AM - 4:00 PM
: Everyday 10:00 AM - 4:00 PM
: Everyday 10:00 AM - 4:00 PM
: Everyday 10:00 AM - 4:00 PM
: Everyday 10:00 AM - 4:00 PM
: Everyday 10:00 AM - 4:00 PM
: Everyday 10:00 AM - 4:00 PM
: Everyday 10:00 AM - 4:00 PM
: Everyday 10:00 AM - 4:00 PM
: Everyday 10:00 AM - 4:00 PM
: Everyday 10:00 AM - 4:00 PM
: Everyday 10:00 AM - 4:00 PM

: Everyday 11:00 AM - 1:00 PM
: Everyday 11:00 AM - 1:00 PM
: Everyday 11:00 AM - 1:00 PM
: Everyday 11:00 AM - 1:00 PM
: Everyday 11:00 AM - 1:00 PM
: Everyday 11:00 AM - 1:00 PM
: Everyday 11:00 AM - 1:00 PM
: Everyday 11:00 AM - 1:00 PM
: Everyday 11:00 AM - 1:00 PM
: Everyday 11:00 AM - 1:00 PM
: Everyday 11:00 AM - 1:00 PM
: Everyday 11:00 AM - 1:00 PM

: Everyday 9:00 AM - 7:00 PM
: Everyday 9:00 AM - 7:00 PM
: Everyday 9:00 AM - 7:00 PM
: Everyday 9:00 AM - 7:00 PM
: Everyday 9:00 AM - 7:00 PM
: Everyday 9:00 AM - 7:00 PM
: Everyday 9:00 AM - 7:00 PM
: Everyday 9:00 AM - 7:00 PM
: Everyday 9:00 AM - 7:00 PM
: Everyday 9:00 AM - 7:00 PM
: Everyday 9:00 AM - 7:00 PM
: Everyday 9:00 AM - 7:00 PM

: Everyday 9:00 AM - 3:00 PM
: Everyday 9:00 AM - 3:00 PM
: Everyday 9:00 AM - 3:00 PM
: Everyday 9:00 AM - 3:00 PM
: Everyday 9:00 AM - 3:00 PM
: Everyday 9:00 AM - 3:00 PM
: Everyday 9:00 AM - 3:00 PM
: Everyday 9:00 AM - 3:00 PM
: Everyday 9:00 AM - 3:00 PM
: Everyday 9:00 AM - 3:00 PM
: Everyday 9:00 AM - 3:00 PM
: Everyday 9:00 AM - 3:00 PM

: Everyday 9:00 AM - 3:00 PM
: Everyday 9:00 AM - 3:00 PM
: Everyday 9:00 AM - 3:00 PM
: Everyday 9:00 AM - 3:00 PM
: Everyday 9:00 AM - 3:00 PM
: Everyday 9:00 AM - 3:00 PM
: Everyday 9:00 AM - 3:00 PM
: Everyday 9:00 AM - 3:00 PM
: Everyday 9:00 AM - 3:00 PM
: Everyday 9:00 AM - 3:00 PM
: Everyday 9:00 AM - 3:00 PM
: Everyday 9:00 AM - 3:00 PM

: Everyday 2:00 PM - 6:00 PM
: Everyday 2:00 PM - 6:00 PM
: Everyday 2:00 PM - 6:00 PM
: Everyday 2:00 PM - 6:00 PM
: Everyday 2:00 PM - 6:00 PM
: Everyday 2:00 PM - 6:00 PM
: Everyday 2:00 PM - 6:00 PM
: Everyday 2:00 PM - 6:00 PM
: Everyday 2:00 PM - 6:00 PM
: Everyday 2:00 PM - 6:00 PM
: Everyday 2:00 PM - 6:00 PM
: Everyday 2:00 PM - 6:00 PM

: Everyday 8:00 AM - 4:00 PM
: Everyday 8:00 AM - 4:00 PM
: Everyday 8:00 AM - 4:00 PM
: Everyday 8:00 AM - 4:00 PM
: Everyday 8:00 AM - 4:00 PM
: Everyday 8:00 AM - 4:00 PM
: Everyday 8:00 AM - 4:00 PM
: Everyday 8:00 AM - 4:00 PM
: Everyday 8:00 AM - 4:00 PM
: Everyday 8:00 AM - 4:00 PM
: Everyday 8:00 AM - 4:00 PM
: Everyday 8:00 AM - 4:00 PM

: Everyday 8:00 AM - 4:00 PM
: Everyday 8:00 AM - 4:00 PM
: Everyday 8:00 AM - 4:00 PM
: Everyday 8:00 AM - 4:00 PM
: Everyday 8:00 AM - 4:00 PM
: Everyday 8:00 AM - 4:00 PM
: Everyday 8:00 AM - 4:00 PM
: Everyday 8:00 AM - 4:00 PM
: Everyday 8:00 AM - 4:00 PM
: Everyday 8:00 AM - 4:00 PM
: Everyday 8:00 AM - 4:00 PM
: Everyday 8:00 AM - 4:00 PM

: Everyday 8:00 AM - 3:00 PM
: Everyday 8:00 AM - 3:00 PM
: Everyday 8:00 AM - 3:00 PM
: Everyday 8:00 AM - 3:00 PM
: Everyday 8:00 AM - 3:00 PM
: Everyday 8:00 AM - 3:00 PM
: Everyday 8:00 AM - 3:00 PM
: Everyday 8:00 AM - 3:00 PM
: Everyday 8:00 AM - 3:00 PM
: Everyday 8:00 AM - 3:00 PM
: Everyday 8:00 AM - 3:00 PM
: Everyday 8:00 AM - 3:00 PM

: Everyday 9:00 AM - 3:00 PM
: Everyday 9:00 AM - 3:00 PM
: Everyday 9:00 AM - 3:00 PM
: Everyday 9:00 AM - 3:00 PM
: Everyday 9:00 AM - 3:00 PM
: Everyday 9:00 AM - 3:00 PM
: Everyday 9:00 AM - 3:00 PM
: Everyday 9:00 AM - 3:00 PM
: Everyday 9:00 AM - 3:00 PM
: Everyday 9:00 AM - 3:00 PM
: Everyday 9:00 AM - 3:00 PM
: Everyday 9:00 AM - 3:00 PM

: Everyday 9:00 AM - 2:00 PM
: Everyday 9:00 AM - 2:00 PM
: Everyday 9:00 AM - 2:00 PM
: Everyday 9:00 AM - 2:00 PM
: Everyday 9:00 AM - 2:00 PM
: Everyday 9:00 AM - 2:00 PM
: Everyday 9:00 AM - 2:00 PM
: Everyday 9:00 AM - 2:00 PM
: Everyday 9:00 AM - 2:00 PM
: Everyday 9:00 AM - 2:00 PM
: Everyday 9:00 AM - 2:00 PM
: Everyday 9:00 AM - 2:00 PM

: Everyday 9:00 AM - 2:00 PM
: Everyday 9:00 AM - 2:00 PM
: Everyday 9:00 AM - 2:00 PM
: Everyday 9:00 AM - 2:00 PM
: Everyday 9:00 AM - 2:00 PM
: Everyday 9:00 AM - 2:00 PM
: Everyday 9:00 AM - 2:00 PM
: Everyday 9:00 AM - 2:00 PM
: Everyday 9:00 AM - 2:00 PM
: Everyday 9:00 AM - 2:00 PM
: Everyday 9:00 AM - 2:00 PM
: Everyday 9:00 AM - 2:00 PM

: Everyday 7:30 AM - 2:00 PM
: Everyday 7:30 AM - 2:00 PM
: Everyday 7:30 AM - 2:00 PM
: Everyday 7:30 AM - 2:00 PM
: Everyday 7:30 AM - 2:00 PM
: Everyday 7:30 AM - 2:00 PM
: Everyday 7:30 AM - 2:00 PM
: Everyday 7:30 AM - 2:00 PM
: Everyday 7:30 AM - 2:00 PM
: Everyday 7:30 AM - 2:00 PM
: Everyday 7:30 AM - 2:00 PM
: Everyday 7:30 AM - 2:00 PM