14 Best things to do in Bath, United Kingdom
Bath represents the best that England has to offer - an amalgamation of fascinating history, a bit of whimsy and modern sensibilities that blend beautifully with its vintage ambiance. The city has a unique vibe with an interesting mix of people and an exciting event lineup that makes sure you never have a dull day here. A perfect weekend break, honey-colored Bath is equipped to keep you entertained, whatever be your mood.
Here is the list of best things to do in Bath:
1. Beazer Garden Maze
Attraction Type: Gardens & Outdoor
The Beazer Garden Maze is a fun albeit a bit whimsical attraction in Bath. A raging hit with children, this garden is built in the shape of a maze and children can spend hours trying to find the center of the maze. If you're one with a small little child inside you, you will enjoy it too. Life's simple treasures!
2. Westonbirt Arboretum
Attraction Type: Gardens & Outdoor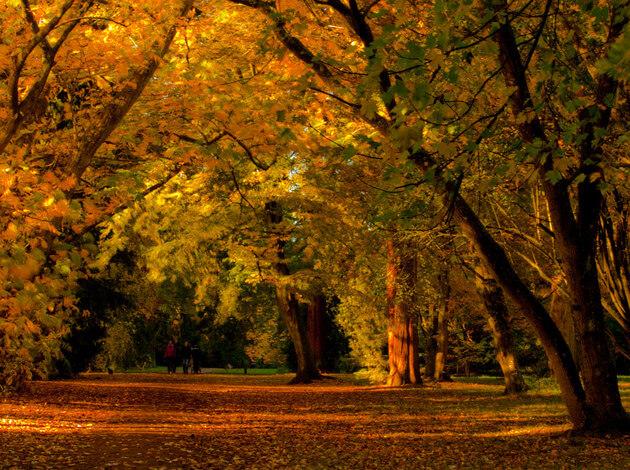 Image Source: PapaPiper/flickr.com
Westonbirt Arboretum is nature at its very best. A rainbow of colors greets you at this magical place that is a delight to visit in any season. Spread over 600 acres, this gorgeous countryside boasts of over 18,000 trees planted from all over the world. There are beautiful hiking trails within the Arboretum or you can just sit in the shade of one of the many fantastic trees that make this place the fairyland it is.
3. Bristol and Bath Railway Path
Attraction Type: Gardens & Outdoor
The Bristol and Bath Railways Path is an enchanting cycleway that follows the route of Midland Railway Mangotsfield and Bath Branch Line which was closed in the 1960s. Flanked by lush green colors of mature trees and grasslands, there are a dozen artworks along the way that make this path even more interesting. You can also spot some beautiful wildlife along the way.
4. Take Riverside Walk
Attraction Type: Gardens & Outdoor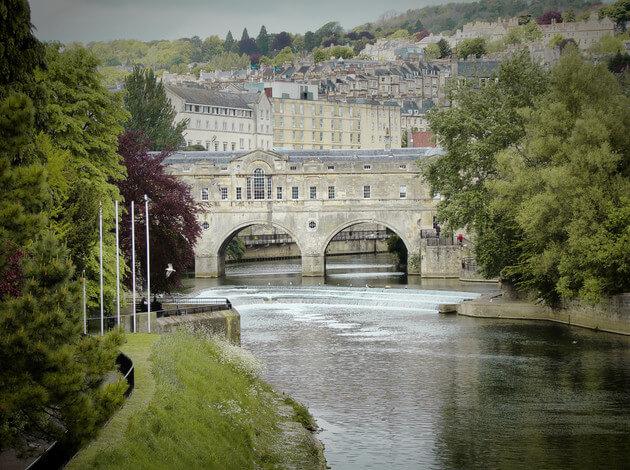 Image Source: James Roserbery/flickr.com
To truly experience the glory of Bath, one has to walk along the River Avon that cuts through the city and boasts of some of the most lovely architectural marvels along its banks. You will be able to witness majestic views of the Abbey and the Georgian townhouses that add oodles of charm to the city. A real treat to the eyes!
5. Herschel Museum of Astronomy
Attraction Type: Museum
This eighteenth century home is where Herschel discovered the planet Uranus. The charming living quarters is beautifully preserved and reflects the taste of this talented family that not only aced in astronomy but also had some very talented musicians. This Georgian town house reminds us of how the middle class lived in that era.
6. Sally Lunn's Museum
Attraction Type: Museum
Image Source: Jay Galvin/ flickr.com
Aside of being the place where Sally Lunn created the famous Bath bun, this is also the oldest house in Bath, dating back to 1482. This kitchen museum is a living display of the legendary workspace of Sally Lunn who created one of Bath's most popular buns that is light and sweet. Sample the daytime menu in one of the three refreshment rooms which is filled with authentic specialties.
7. Building of Bath Collection
Attraction Type: Museum
Now known as the Museum of Bath Architecture, this intriguing collection depicts the history of architecture in Bath. The most interesting thing here is the miniature depiction of Old Bath. Bath being famous for its classic architecture, this museum makes for a delightful visit for all. There are maps, models and paintings describing how a Georgian era house was constructed.
8. Visit Lacock village
Attraction Type: Heritage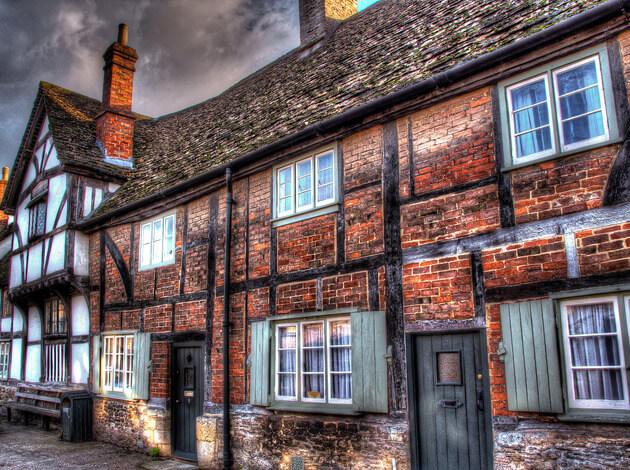 Image Source: PaulNUK/ flickr.com
Located at a distance of a mere thirty minutes from Bath, Lacock is a cute wool village that is stuck in the medieval times. Although it looks like a set of a movie, Lacock is a living town that holds secrets from many hundreds of years ago. The houses have been preserved exceedingly well and give us a picture of how a medieval village looked like. A visit to this place is a truly lovely experience that takes you back to simpler times.
9. Sham Castle
Attraction Type: Heritage
This sham is fortunately well worth it! Sham castle, as the name suggests, is a facade with no building behind. It has two towers and a connecting wall that might fool even the most seasoned observer in believing that there is a castle behind it. What you actually find are brilliant views and a pretty golf course that boasts of expertly manicured landscapes. A great place for a picnic too!
10. Take your kids at "The Egg"
Attraction Type: Recreation
The Egg is fantastical place that makes for great entertainment for kids and young adults. It hosts an extravaganza of performances that offer great stimulus for a child's intellect and thought. Apart from that, there are participatory sessions and workshops that your kids can indulge in. There is also a play area and a family friendly café.
11. Thermae Bath Spa
Attraction Type: Recreation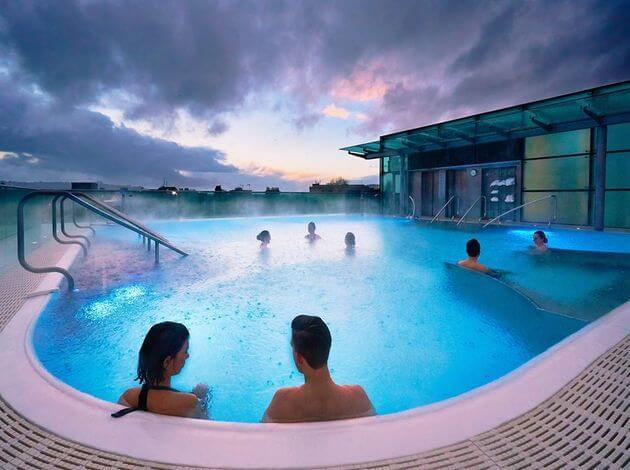 Image Source: Facebook.com/thermaebathspa
Britain's only natural thermal spring, the thermae spa is a great way to relax and rejuvenate. Naturally warm and mineral rich waters work their magic on your tired body and give you a healthy glow that you can only get after an excellent vacation. There are also aroma steam rooms if you want to refresh your senses.
12. Hot Air Ballooning
Attraction Type: Recreation
The perfect way to romance this historic city, a hot air balloon ride over Bath will definitely be one of the most memorable experiences for you. You will float above iconic sights of the town and get a bird's eye view of the classic architecture and lush green landscapes. There are a number of tour operators offering hot air balloon rides to choose from. Feel the excitement like a child as you ascend in these dreamy balloons over one of England's prettiest cities.
13. Bea's Vintage Tea Room
Attraction Type: Food and Drink
This Tea Room may actually be of a recent vintage but it sure does a great job of making you believe that it dates back to the 1940s. Right from the vibe, the décor and the waitresses, everything participates in this brilliant show that transports you back to vintage times. Great for a posh afternoon tea, the menu combines traditional favorites along with some conventional crowd pleasers.
14. Moles: Live music venue in Bath
Attraction Type: Food and Drink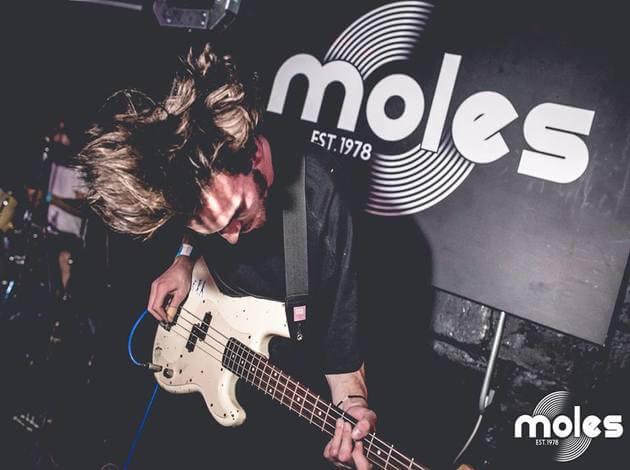 Image Source: Facebook.com/molesbath
Dating back to 1978, Moles is by far the best live music venue in Bath. Legends like The Killers and The Cure grace the walls and the vibe is infectiously electric. There are some awesome DJs here that will make you want to shake a leg even if you are tired with all the sightseeing. A must visit for a great evening out!
Beneath its classic heritage, Bath is a vibrant, young city that offers many exciting opportuinites to visitors. It's welcome vibe and signature warmth will make you feel right at home from the minute you set foot here.
Top-Rated Tourist Attractions in Bath, United Kingdom

Must see places in Bath ranked on popularity. Here is the complete list of best attractions in Bath and point of interests to visit.
Tourist Attractions Near Bath
Find Your Bath Attractions on Map
Types of Things To Do in Bath
Find more attractions and places to visit in Bath under these things to do categories.
Top Bath Activities And Tours
Explore the best things to do in Bath. These are the most preferred tourist activities.
Find more places to see in Bath
Guildhall

High St

Historic and Protected Sites

Bath Abbey

12 Kingston Buildings

Historic and Protected Sites

The Circus

North of Queen Square

Historic and Protected Sites

Bath Street

Between Bath St

Historic and Protected Sites

Bowood Estate

Bowood House

Historic and Protected Sites

King's Weston Roman Villa

Long Cross

Historic and Protected Sites
View On Map
Wookey Hole Caves

The Mill

Lakes

Century Ponds

Stockwood Vale

Lakes

Boyd Valley Lake

Golden Valley Lane

Lakes

Lakes For Fishing

20 Pinkers Mead

Lakes

National Diving and Activity Centre

Lakes

Barrow Gurney Reservoirs

Lakes
View On Map
Bath Postal Museum

27 Northgate St

Museums

Museum of Bath at Work

Camden Works

Museums

Landmarks

Herschel Museum of Astronomy

19 New King St

Museums

Jane Austen Centre

40 Gay St

Museums

Wells & Mendip Museum

8 Cathedral Green

Museums

Somerset & Dorset Railway Heritage Trust

Silver St

Museums
View On Map
TeamSport Bristol

Avonmouth Way

Amusement Parks

Landmarks

Coral Cove

Hopton Park, London Rd

Amusement Parks

Golden Nugget Amusements

30 Stokes Croft

Amusement Parks

Delta Force Paintball South Bristol

Off Brockley Combe Rd

Landmarks

Amusement Parks

Harry's Amusements

All Saints St

Amusement Parks

Longleat Safari and Adventure Park

Longleat Forest

Amusement Parks
View On Map
The West Gate

38 Westgate St

Bars

The Hobgoblin

47 St James's Parade

Bars

The Boathouse

Newbridge Rd

Bars

Restaurants

The Horseshoe

41 Siston Common

Bars

Hare on the Hill

41 Thomas St North

Bars

The Bell

Hillgrove St

Bars
View On Map
Ladbrokes

3 Moorland Rd

Casinos and Gaming

Gala Bingo

Sawclose Bath, Bath and North East Somerset

Casinos and Gaming

Grosvenor Casino

266 Anchor Rd

Casinos and Gaming

Restaurants

Genting Casino

1-2 Portwall Lane

Casinos and Gaming

William Hill

The Parade, 8

Casinos and Gaming

William Hill

Old Market St, 33

Casinos and Gaming
View On Map
Avon Valley Country Park

Pixash Lane

Natural Parks

Horseworld

Staunton Lane

Natural Parks

Avon Wildlife Trust

Willsbridge Mill, Willsbridge Hill

Natural Parks

Rare Farm Animals

5 Marsh Rd

Natural Parks
View On Map
Willsbridge Mill

Willsbridge Hill

Natural Parks

Dog Parks

The Northern Slopes - the Bommie

Dog Parks

Charlton Common

Dog Parks

Bannerdown Common

Dog Parks

Battlesbury Hill Fort

Battlesbury Rd

Dog Parks
View On Map
Western super-Mare beach

Beaches
View On Map
Bath Skyline

Landmarks

Hiking

Two Tunnels Greenway

Landmarks

Hiking

Harriet James Sundials Warminster

35 Bradley Rd

Hiking

Brunel Mile

Queen Square

Hiking
View On Map
What To Do in Bath: Day-Wise Ideas
Find what not to miss in Bath! Recommended Bath itineraries and vacation ideas created by travelers across the world.