Best Time To Visit Beijing
Explore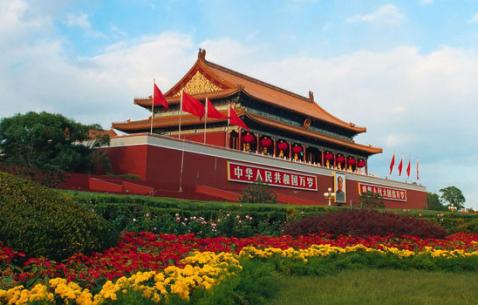 Best Time To Go To Beijing
The best time to visit Beijing is either during the spring or the fall.
June to August: This is the period in which Beijing experiences rising temperatures. Moreover, this is the peak season in which tourists from all over the world visit Beijing. If you don't like being in large cues or crowd in general, you can easily avoid visiting Beijing.
September-November: Beijing witnesses autumn during the months starting from September to November. The weather overall is quite pleasant and is ideal for visiting various attractions. This is one of the best times to visit Beijing.
December- February: During this period, it is winter season in Beijing . Visiting Beijing during the cold period can get difficult for some tourists. Hence you can avoid visiting Beijing during these months.
March- May: Spring arrives in March in Beijing and stays till May. During this period, flowers bloom and hence it is one of the best times to visit Beijing.
Avoid Beijing during two of their main national holidays- Chinese New Year and National Holiday Week.
Best time to go to Beijing Attractions

: Tuesday to Sunday 9:00 AM - 3:00 PM
: Tuesday to Sunday 9:00 AM - 3:00 PM
: Tuesday to Sunday 9:00 AM - 3:00 PM
: Tuesday to Sunday 9:00 AM - 3:00 PM
: Tuesday to Sunday 9:00 AM - 3:00 PM
: Tuesday to Sunday 9:00 AM - 3:00 PM
: Tuesday to Sunday 9:00 AM - 3:00 PM
: Tuesday to Sunday 9:00 AM - 3:00 PM
: Tuesday to Sunday 9:00 AM - 3:00 PM
: Tuesday to Sunday 9:00 AM - 3:00 PM
: Tuesday to Sunday 9:00 AM - 3:00 PM
: Tuesday to Sunday 9:00 AM - 3:00 PM

: Everyday 7:00 AM - 9:00 PM
: Everyday 7:00 AM - 9:00 PM
: Everyday 7:00 AM - 9:00 PM
: Everyday 7:00 AM - 9:00 PM
: Everyday 7:00 AM - 9:00 PM
: Everyday 7:00 AM - 9:00 PM
: Everyday 7:00 AM - 9:00 PM
: Everyday 7:00 AM - 9:00 PM
: Everyday 7:00 AM - 9:00 PM
: Everyday 7:00 AM - 9:00 PM
: Everyday 7:00 AM - 9:00 PM
: Everyday 7:00 AM - 9:00 PM

: Everyday 8:00 AM - 5:00 PM
: Everyday 8:00 AM - 5:00 PM
: Everyday 8:00 AM - 5:00 PM
: Everyday 8:00 AM - 5:00 PM
: Everyday 8:00 AM - 5:00 PM
: Everyday 8:00 AM - 5:00 PM
: Everyday 8:00 AM - 5:00 PM
: Everyday 8:00 AM - 5:00 PM
: Everyday 8:00 AM - 5:00 PM
: Everyday 8:00 AM - 5:00 PM
: Everyday 8:00 AM - 5:00 PM
: Everyday 8:00 AM - 5:00 PM

: Everyday 8:30 AM - 5:00 PM
: Everyday 8:30 AM - 5:00 PM
: Everyday 8:30 AM - 5:00 PM
: Everyday 8:30 AM - 5:00 PM
: Everyday 8:30 AM - 5:00 PM
: Everyday 8:30 AM - 5:00 PM
: Everyday 8:30 AM - 5:00 PM
: Everyday 8:30 AM - 5:00 PM
: Everyday 8:30 AM - 5:00 PM
: Everyday 8:30 AM - 5:00 PM
: Everyday 8:30 AM - 5:00 PM
: Everyday 8:30 AM - 5:00 PM

: Everyday 7:00 AM - 6:00 PM
: Everyday 7:00 AM - 6:00 PM
: Everyday 7:00 AM - 6:00 PM
: Everyday 7:00 AM - 6:00 PM
: Everyday 7:00 AM - 6:00 PM
: Everyday 7:00 AM - 6:00 PM
: Everyday 7:00 AM - 6:00 PM
: Everyday 7:00 AM - 6:00 PM
: Everyday 7:00 AM - 6:00 PM
: Everyday 7:00 AM - 6:00 PM
: Everyday 7:00 AM - 6:00 PM
: Everyday 7:00 AM - 6:00 PM

: Everyday 24 Hrs
: Everyday 24 Hrs
: Everyday 24 Hrs
: Everyday 24 Hrs
: Everyday 24 Hrs
: Everyday 24 Hrs
: Everyday 24 Hrs
: Everyday 24 Hrs
: Everyday 24 Hrs
: Everyday 24 Hrs
: Everyday 24 Hrs
: Everyday 24 Hrs

: Everyday 9:00 AM - 8:00 PM
: Everyday 9:00 AM - 8:00 PM
: Everyday 9:00 AM - 8:00 PM
: Everyday 9:00 AM - 8:00 PM
: Everyday 9:00 AM - 8:00 PM
: Everyday 9:00 AM - 8:00 PM
: Everyday 9:00 AM - 8:00 PM
: Everyday 9:00 AM - 8:00 PM
: Everyday 9:00 AM - 8:00 PM
: Everyday 9:00 AM - 8:00 PM
: Everyday 9:00 AM - 8:00 PM
: Everyday 9:00 AM - 8:00 PM

: Everyday 9:00 AM - 5:00 PM
: Everyday 9:00 AM - 5:00 PM
: Everyday 9:00 AM - 5:00 PM
: Everyday 9:00 AM - 5:00 PM
: Everyday 9:00 AM - 5:00 PM
: Everyday 9:00 AM - 5:00 PM
: Everyday 9:00 AM - 5:00 PM
: Everyday 9:00 AM - 5:00 PM
: Everyday 9:00 AM - 5:00 PM
: Everyday 9:00 AM - 5:00 PM
: Everyday 9:00 AM - 5:00 PM
: Everyday 9:00 AM - 5:00 PM

: Everyday 9:00 AM - 4:00 PM
: Everyday 9:00 AM - 4:00 PM
: Everyday 9:00 AM - 4:00 PM
: Everyday 9:00 AM - 4:00 PM
: Everyday 9:00 AM - 4:00 PM
: Everyday 9:00 AM - 4:00 PM
: Everyday 9:00 AM - 4:00 PM
: Everyday 9:00 AM - 4:00 PM
: Everyday 9:00 AM - 4:00 PM
: Everyday 9:00 AM - 4:00 PM
: Everyday 9:00 AM - 4:00 PM
: Everyday 9:00 AM - 4:00 PM

: Everyday 6:00 AM - 6:00 PM
: Everyday 6:00 AM - 6:00 PM
: Everyday 6:00 AM - 6:00 PM
: Everyday 6:00 AM - 6:00 PM
: Everyday 6:00 AM - 6:00 PM
: Everyday 6:00 AM - 6:00 PM
: Everyday 6:00 AM - 6:00 PM
: Everyday 6:00 AM - 6:00 PM
: Everyday 6:00 AM - 6:00 PM
: Everyday 6:00 AM - 6:00 PM
: Everyday 6:00 AM - 6:00 PM
: Everyday 6:00 AM - 6:00 PM

: Tuesday to Sunday 9:00 AM - 4:00 PM
: Tuesday to Sunday 9:00 AM - 4:00 PM
: Tuesday to Sunday 9:00 AM - 4:00 PM
: Tuesday to Sunday 9:00 AM - 4:00 PM
: Tuesday to Sunday 9:00 AM - 4:00 PM
: Tuesday to Sunday 9:00 AM - 4:00 PM
: Tuesday to Sunday 9:00 AM - 4:00 PM
: Tuesday to Sunday 9:00 AM - 4:00 PM
: Tuesday to Sunday 9:00 AM - 4:00 PM
: Tuesday to Sunday 9:00 AM - 4:00 PM
: Tuesday to Sunday 9:00 AM - 4:00 PM
: Tuesday to Sunday 9:00 AM - 4:00 PM

: Everyday 9:00 AM - 5:00 PM
: Everyday 9:00 AM - 5:00 PM
: Everyday 9:00 AM - 5:00 PM
: Everyday 9:00 AM - 5:00 PM
: Everyday 9:00 AM - 5:00 PM
: Everyday 9:00 AM - 5:00 PM
: Everyday 9:00 AM - 5:00 PM
: Everyday 9:00 AM - 5:00 PM
: Everyday 9:00 AM - 5:00 PM
: Everyday 9:00 AM - 5:00 PM
: Everyday 9:00 AM - 5:00 PM
: Everyday 9:00 AM - 5:00 PM

: Everyday 8:00 AM - 5:00 PM
: Everyday 8:00 AM - 5:00 PM
: Everyday 8:00 AM - 5:00 PM
: Everyday 8:00 AM - 5:00 PM
: Everyday 8:00 AM - 5:00 PM
: Everyday 8:00 AM - 5:00 PM
: Everyday 8:00 AM - 5:00 PM
: Everyday 8:00 AM - 5:00 PM
: Everyday 8:00 AM - 5:00 PM
: Everyday 8:00 AM - 5:00 PM
: Everyday 8:00 AM - 5:00 PM
: Everyday 8:00 AM - 5:00 PM

: Everyday 6:30 AM - 8:00 PM
: Everyday 6:30 AM - 8:00 PM
: Everyday 6:30 AM - 8:00 PM
: Everyday 6:30 AM - 8:00 PM
: Everyday 6:30 AM - 8:00 PM
: Everyday 6:30 AM - 8:00 PM
: Everyday 6:30 AM - 8:00 PM
: Everyday 6:30 AM - 8:00 PM
: Everyday 6:30 AM - 8:00 PM
: Everyday 6:30 AM - 8:00 PM
: Everyday 6:30 AM - 8:00 PM
: Everyday 6:30 AM - 8:00 PM

: Tuesday to Sunday 10:00 AM - 6:00 PM
: Tuesday to Sunday 10:00 AM - 6:00 PM
: Tuesday to Sunday 10:00 AM - 6:00 PM
: Tuesday to Sunday 10:00 AM - 6:00 PM
: Tuesday to Sunday 10:00 AM - 6:00 PM
: Tuesday to Sunday 10:00 AM - 6:00 PM
: Tuesday to Sunday 10:00 AM - 6:00 PM
: Tuesday to Sunday 10:00 AM - 6:00 PM
: Tuesday to Sunday 10:00 AM - 6:00 PM
: Tuesday to Sunday 10:00 AM - 6:00 PM
: Tuesday to Sunday 10:00 AM - 6:00 PM
: Tuesday to Sunday 10:00 AM - 6:00 PM

: Everyday 8:00 AM - 4:00 PM
: Everyday 8:00 AM - 4:00 PM
: Everyday 8:00 AM - 4:00 PM
: Everyday 8:00 AM - 4:00 PM
: Everyday 8:00 AM - 4:00 PM
: Everyday 8:00 AM - 4:00 PM
: Everyday 8:00 AM - 4:00 PM
: Everyday 8:00 AM - 4:00 PM
: Everyday 8:00 AM - 4:00 PM
: Everyday 8:00 AM - 4:00 PM
: Everyday 8:00 AM - 4:00 PM
: Everyday 8:00 AM - 4:00 PM

: Everyday 9:00 AM - 6:30 PM
: Everyday 9:00 AM - 6:30 PM
: Everyday 9:00 AM - 6:30 PM
: Everyday 9:00 AM - 6:30 PM
: Everyday 9:00 AM - 6:30 PM
: Everyday 9:00 AM - 6:30 PM
: Everyday 9:00 AM - 6:30 PM
: Everyday 9:00 AM - 6:30 PM
: Everyday 9:00 AM - 6:30 PM
: Everyday 9:00 AM - 6:30 PM
: Everyday 9:00 AM - 6:30 PM
: Everyday 9:00 AM - 6:30 PM

: Everyday 9:00 AM - 9:00 PM
: Everyday 9:00 AM - 9:00 PM
: Everyday 9:00 AM - 9:00 PM
: Everyday 9:00 AM - 9:00 PM
: Everyday 9:00 AM - 9:00 PM
: Everyday 9:00 AM - 9:00 PM
: Everyday 9:00 AM - 9:00 PM
: Everyday 9:00 AM - 9:00 PM
: Everyday 9:00 AM - 9:00 PM
: Everyday 9:00 AM - 9:00 PM
: Everyday 9:00 AM - 9:00 PM
: Everyday 9:00 AM - 9:00 PM

: Everyday 6:00 AM - 7:00 PM
: Everyday 6:00 AM - 7:00 PM
: Everyday 6:00 AM - 7:00 PM
: Everyday 6:00 AM - 7:00 PM
: Everyday 6:00 AM - 7:00 PM
: Everyday 6:00 AM - 7:00 PM
: Everyday 6:00 AM - 7:00 PM
: Everyday 6:00 AM - 7:00 PM
: Everyday 6:00 AM - 7:00 PM
: Everyday 6:00 AM - 7:00 PM
: Everyday 6:00 AM - 7:00 PM
: Everyday 6:00 AM - 7:00 PM

: Everyday 10:00 AM - 6:00 PM
: Everyday 10:00 AM - 6:00 PM
: Everyday 10:00 AM - 6:00 PM
: Everyday 10:00 AM - 6:00 PM
: Everyday 10:00 AM - 6:00 PM
: Everyday 10:00 AM - 6:00 PM
: Everyday 10:00 AM - 6:00 PM
: Everyday 10:00 AM - 6:00 PM
: Everyday 10:00 AM - 6:00 PM
: Everyday 10:00 AM - 6:00 PM
: Everyday 10:00 AM - 6:00 PM
: Everyday 10:00 AM - 6:00 PM

: Everyday 7:30 AM - 2:30 PM
: Everyday 7:30 AM - 2:30 PM
: Everyday 7:30 AM - 2:30 PM
: Everyday 7:30 AM - 2:30 PM
: Everyday 7:30 AM - 2:30 PM
: Everyday 7:30 AM - 2:30 PM
: Everyday 7:30 AM - 2:30 PM
: Everyday 7:30 AM - 2:30 PM
: Everyday 7:30 AM - 2:30 PM
: Everyday 7:30 AM - 2:30 PM
: Everyday 7:30 AM - 2:30 PM
: Everyday 7:30 AM - 2:30 PM

: Everyday 10:00 AM - 6:00 PM
: Everyday 10:00 AM - 6:00 PM
: Everyday 10:00 AM - 6:00 PM
: Everyday 10:00 AM - 6:00 PM
: Everyday 10:00 AM - 6:00 PM
: Everyday 10:00 AM - 6:00 PM
: Everyday 10:00 AM - 6:00 PM
: Everyday 10:00 AM - 6:00 PM
: Everyday 10:00 AM - 6:00 PM
: Everyday 10:00 AM - 6:00 PM
: Everyday 10:00 AM - 6:00 PM
: Everyday 10:00 AM - 6:00 PM

: Everyday 8:30 AM - 1:00 PM
: Everyday 8:30 AM - 1:00 PM
: Everyday 8:30 AM - 1:00 PM
: Everyday 8:30 AM - 1:00 PM
: Everyday 8:30 AM - 1:00 PM
: Everyday 8:30 AM - 1:00 PM
: Everyday 8:30 AM - 1:00 PM
: Everyday 8:30 AM - 1:00 PM
: Everyday 8:30 AM - 1:00 PM
: Everyday 8:30 AM - 1:00 PM
: Everyday 8:30 AM - 1:00 PM
: Everyday 8:30 AM - 1:00 PM

: Everyday 6:00 AM - 4:00 PM
: Everyday 6:00 AM - 4:00 PM
: Everyday 6:00 AM - 4:00 PM
: Everyday 6:00 AM - 4:00 PM
: Everyday 6:00 AM - 4:00 PM
: Everyday 6:00 AM - 4:00 PM
: Everyday 6:00 AM - 4:00 PM
: Everyday 6:00 AM - 4:00 PM
: Everyday 6:00 AM - 4:00 PM
: Everyday 6:00 AM - 4:00 PM
: Everyday 6:00 AM - 4:00 PM
: Everyday 6:00 AM - 4:00 PM

: Tuesday to Sunday 9:00 AM - 3:00 PM
: Tuesday to Sunday 9:00 AM - 3:00 PM
: Tuesday to Sunday 9:00 AM - 3:00 PM
: Tuesday to Sunday 9:00 AM - 3:00 PM
: Tuesday to Sunday 9:00 AM - 3:00 PM
: Tuesday to Sunday 9:00 AM - 3:00 PM
: Tuesday to Sunday 9:00 AM - 3:00 PM
: Tuesday to Sunday 9:00 AM - 3:00 PM
: Tuesday to Sunday 9:00 AM - 3:00 PM
: Tuesday to Sunday 9:00 AM - 3:00 PM
: Tuesday to Sunday 9:00 AM - 3:00 PM
: Tuesday to Sunday 9:00 AM - 3:00 PM

: Everyday 9:00 AM - 3:00 PM
: Everyday 9:00 AM - 3:00 PM
: Everyday 9:00 AM - 3:00 PM
: Everyday 9:00 AM - 3:00 PM
: Everyday 9:00 AM - 3:00 PM
: Everyday 9:00 AM - 3:00 PM
: Everyday 9:00 AM - 3:00 PM
: Everyday 9:00 AM - 3:00 PM
: Everyday 9:00 AM - 3:00 PM
: Everyday 9:00 AM - 3:00 PM
: Everyday 9:00 AM - 3:00 PM
: Everyday 9:00 AM - 3:00 PM

: Tuesday to Sunday 8:00 AM - 10:00 PM
: Tuesday to Sunday 8:00 AM - 10:00 PM
: Tuesday to Sunday 8:00 AM - 10:00 PM
: Tuesday to Sunday 8:00 AM - 10:00 PM
: Tuesday to Sunday 8:00 AM - 10:00 PM
: Tuesday to Sunday 8:00 AM - 10:00 PM
: Tuesday to Sunday 8:00 AM - 10:00 PM
: Tuesday to Sunday 8:00 AM - 10:00 PM
: Tuesday to Sunday 8:00 AM - 10:00 PM
: Tuesday to Sunday 8:00 AM - 10:00 PM
: Tuesday to Sunday 8:00 AM - 10:00 PM
: Tuesday to Sunday 8:00 AM - 10:00 PM

: Everyday 8:30 AM - 2:00 PM
: Everyday 8:30 AM - 2:00 PM
: Everyday 8:30 AM - 2:00 PM
: Everyday 8:30 AM - 2:00 PM
: Everyday 8:30 AM - 2:00 PM
: Everyday 8:30 AM - 2:00 PM
: Everyday 8:30 AM - 2:00 PM
: Everyday 8:30 AM - 2:00 PM
: Everyday 8:30 AM - 2:00 PM
: Everyday 8:30 AM - 2:00 PM
: Everyday 8:30 AM - 2:00 PM
: Everyday 8:30 AM - 2:00 PM

: Everyday 9:00 AM - 2:00 PM
: Everyday 9:00 AM - 2:00 PM
: Everyday 9:00 AM - 2:00 PM
: Everyday 9:00 AM - 2:00 PM
: Everyday 9:00 AM - 2:00 PM
: Everyday 9:00 AM - 2:00 PM
: Everyday 9:00 AM - 2:00 PM
: Everyday 9:00 AM - 2:00 PM
: Everyday 9:00 AM - 2:00 PM
: Everyday 9:00 AM - 2:00 PM
: Everyday 9:00 AM - 2:00 PM
: Everyday 9:00 AM - 2:00 PM

: Everyday 9:00 AM - 2:00 PM
: Everyday 9:00 AM - 2:00 PM
: Everyday 9:00 AM - 2:00 PM
: Everyday 9:00 AM - 2:00 PM
: Everyday 9:00 AM - 2:00 PM
: Everyday 9:00 AM - 2:00 PM
: Everyday 9:00 AM - 2:00 PM
: Everyday 9:00 AM - 2:00 PM
: Everyday 9:00 AM - 2:00 PM
: Everyday 9:00 AM - 2:00 PM
: Everyday 9:00 AM - 2:00 PM
: Everyday 9:00 AM - 2:00 PM