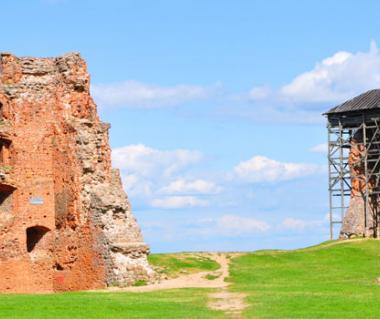 Belarus Trip Planner
Plan your customized trip plan for Belarus. Choose from Top Toursim cities and tourist attarctions of Belarus using trip planner.
Belarus Overview
Located perfectly between Russia, Ukraine, Poland, Lithuania and Latvia, Belarus is one of the prime tourist destinations in Eastern Europe. There is a lot to explore and experience in Belarus that you need to properly plan your trip here. Apart from Minsk, which happens to be the capital of the country, other popular cities include Brest , Homiel, Hrodna and Niasviž. While the country can be an odd travel destination, still the low commercialisation and varied number of attractions are some reasons why Belarus is popular among tourists.
Visa:
Major question: How to get in Belarus? Like other European countries, Belarus also requires visa. And to apply for the same, you should go to the Belarusian Consulate or Embassy. If you're in an urgent need of the visa, then for sure you'll have to spend some extra amount of money. But the Embassy will make sure that you get the visa within a day or two. Other option is to approach a Belarusian travel agency for the same. They'll do the bookings and give you the invitation letter and arrange your visa. If your country doesn't have a Belarusian office, then once you land up at the Minsk National Airport, you can get the visa for around €90.
Best time to visit:
April, May and September are the months when spring and autumn knocks at the door of Belarus, hence making the weather pleasant like never before. This is undoubtedly the best time to visit the country as majority of outdoor activities in various cities are open for the tourists. But if you're looking for a budgeted travel, then early September is the perfect time to avoid heavy crowds. The hotel and flight rates are comparatively lower than other months, hence making a fair deal for those planning a trip on tight budget.
Events and Festivals:
July is the month when major events and festivals are organised and celebrated in Belarus. Kupalle, a fortune telling festival is celebrated in early July. Another major Belarusian festival celebrated in July is the iconic Slavyansky Bazaar festival.
What to visit:
As mentioned earlier, Minsk, Brest , Homiel, Hrodna and Niasviž are some of the major cities in Belarus. Hence, visiting these places during your trip to Belarus should be on the top of your priority list. There are plentiful of attractions ranging from the leisure ones to the adventure and offbeat ones. Hence, you need to properly prioritise the various things you want to indulge in, on your visit here, without missing the interesting ones. Khatyn Memorial, Mount of Glory, Stalin Line and Minsk at night are some of the numerous incredible attractions which should be visited at any cost.
How to travel:
You can get in Belarus through plane, by train from Poland and cars or buses from any of the Baltic countries. Once, you reach Belarus, you can opt for train, buses or cars to explore the country in a perfect manner. The bus option is much convenient than the train one. It's fast and also very reasonable.
Accommodation:
From lavish hotels to reasonable motels and cheap hostels, Belarus has it all. Hence, making up for traveller of every kind. One free advice: Make sure you've done your booking, well in advance during peak time, just to avoid on spot inconvenience.
Food:
Belarus has a vibrant food scene. And to add that, pork, beef, bread and potatoes form a major part of Belarusian cuisine. There are many multi cuisine restaurants available throughout the country, so that you don't have to compromise with the cuisines you're not very fond of.
Searching for something specific?