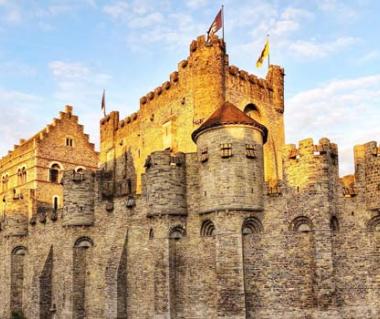 Belgium Trip Planner
Plan your customized trip plan for Belgium. Choose from Top Toursim cities and tourist attarctions of Belgium using trip planner.
Belgium Overview
Belgium Trip Planning Essentials. Awesome place for diamonds. If you want to do shopping of diamonds then you will get a huge space of variety, quality in Belgium. Belgium brings to mind images of exquisite lace, fine porcelain and melt in your mouth chocolates. Shouldering a legacy rich with culture, art and history. Belgium is the world's largest diamond centre. Whether it is Brussels, the capital city of Belgium that beckons you with its blend of old and new or industrialized Antwerp the diamond centre of the world with its Gothic churches and quaint cobbled streets or a visit to a lace factory in Bruges. Have a wonderful visit here with the help of this Belgium travel itinerary building tool.
Planning a trip around Belgium with various mode of transport
Air: - Brussels and Antwerp are the two international airports in Belgium. Zaventem airport, 12 miles north of Brussels, is served by many world carriers including the national airlines, as is Duerne airport, which is 3 miles southeast of Antwerp.
Rail: - The national railway, Belgium Railways, has several and regular international routes. The central stops are at Brussels, with three main train stations, which connect it to the rest of the country. As many as 10 Euro star trains come in to Brussel's Gare du Midi station from London every day.
Best season to travel to Belgium
Due to a maritime climate, Belgium's weather doesn't bend over extremities. Summers are arid and hot, while winters are simply cold and snowy. Mid-April to mid-October is the best time to pay Belgium a visit with a slew of summer festivals that entices tourists from the world over. However, make sure you are well-equipped to tackle monsoons at all times as they are a banal occurrence throughout the year and can arrive unannounced in Belgium. Prepare a systematic trip plan for your vacation using Belgium trip planner and travel stress free!
Best places to add to your Belgium itinerary planner
Two of the big tourist attractions in Belgium are the Ardennes and the coast. From the breezy shores of the Antwerp port to the metropolitan walkways of Brussels, Belgium is one panoramic sight after another. In Brussels, you will be enchanted by the grandeur and beauty of the Grand-Place, perhaps one of the continents most bustling and lively squares. Explore the best places with our Belgium trip planner.
Searching for something specific?