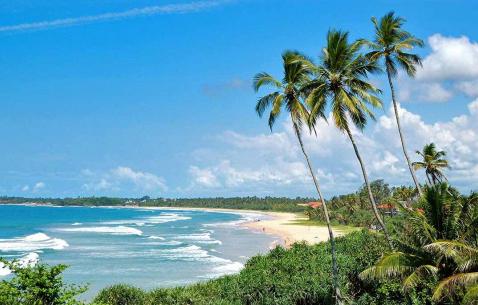 The Best Things To Do in Bentota
A truly gorgeous place, which is full of places that will give an essential taste of the life of an adventurer and explorer; with quite a few options of things to do in Bentota for the regular traveller and tourist. There are fun adventure related activities like, parasailing, paragliding, boating, scuba diving, snorkelling, river rafting, dolphin watching etc. Apart from this the city has amazing places which have great historical and cultural significance as well. The city caters to your holistic growth as well, with the barrage of healing centres, along with yoga and pilates centre too. The city offers many happening bars and cafes as well.
Explore the travel planning tool for your visit to Bentota and create a flawless plan in few simple steps!
16 Tourist Attractions in Bentota

Must see places in Bentota ranked on popularity. Here is the complete list of best attractions in Bentota and point of interests to visit.
Tourist Attractions Near Bentota
Find Your Bentota Attractions on Map
Types of Things To Do in Bentota
Find more attractions and places to visit in Bentota under these things to do categories.
Top Bentota Activities And Tours
Explore the best things to do in Bentota. These are the most preferred tourist activities.
Save 20%

Duration: Flexible

Maximum for your minutes. When you travel in this tour, you will feel you are in a paradise.

Save 12%

New on TripHobo

Duration: 5 Hrs

Are you interested in getting away from the busy city and exploring the beautiful countryside of Sri Lanka on an exciting cyc...

Save 12%

New on TripHobo

Duration: Flexible

End your Sri Lanka vacation with ease by booking this private departure transfer from your hotel in Bentota to the Bandaranay...
What To Do in Bentota: Day-Wise Ideas
Find what not to miss in Bentota! Recommended Bentota itineraries and vacation ideas created by travelers across the world.