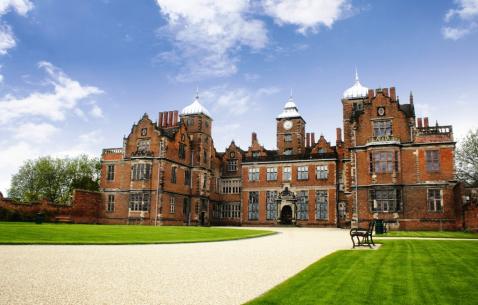 Plan a trip to Birmingham you won't regret it!
A place that was once known as the industrial capital of Britain is now one of its most breath-taking cities. The most populous British city outside London, Birmingham has recently undergone some major changes to its city structure and emerged as one of the most well planned cities in Europe. That, coupled with the fact that it still has a number of heritage buildings and attractions from its highly decorated past, makes a Birmingham trip a spectacular idea. With its refreshing blend of tradition and modernism, Birmingham has something for everyone, which makes it one of the most exciting cities to visit as a tourist.
Located in the centre of the West Midlands region of England, Birmingham was once famous for being the hub of industrialization and manufacturing. This is something that is quite apparent in many of its monuments as well. During the Second World War, the city suffered heavy bomb damage, but has been undergoing steady re-development since the 50s. In fact, it has become one of the most acclaimed cities in the United Kingdom due to its tenacity and will to reinvent itself to keep up with the times.
At the same time, the Birmingham City Council has gone all out to protect monuments and buildings of cultural and historical importance around the city, like the soul stirring Birmingham Back to Backs, the marvellous Aston Hall and the regal Winterbourne House and Garden. These monuments are the pride of many a Birmingham resident and they're fantastic sources of stories and information for any tourist.
While tourists can enjoy these sites that are a throwback to the beauty of old England, there are also some spectacular examples of modern architecture around the city. Many of these new buildings were old structures that were in dire need of renovation, and the Council again took it upon themselves to ensure that the best architects from around the world work on turning them works of art.
Some of the notable attractions that have benefited from this practice are the Library of Birmingham (someone should write a book about how incredible it looks), and the Town Hall. This sense of regeneration seems to have pervaded across Birmingham, and more and more mindboggling structures are coming up across the city every year. Take one look at the Selfridges building, and you'll know exactly what we're talking about.
Although Birmingham holidays is an ideal because of its seamless blend of history and modernization, what really makes it one of the most enjoyable locations in Britain is the sheer amount of things there are to do and places to see. Step into the chocolate filled Cadbury World (yes, the same Cadbury that you know so well) to find out what makes a great bar of candy. Take your kids to the National Sea Life centre and spend hours in the transparent tunnel, watching sharks swim over your head.
Get in touch with the artist in you, and explore the stunning collections in the Barber Institute of Fine Arts, or the renowned Birmingham Museum & Art Gallery. Rack your brains and challenge everything you know in the Thinktank Science Museum, or just go all out and have a blast in the National Motorcycle Museum. Feeling a little adventurous?
Visit the Symphony Hall or the Hippodrome to catch a live band or a spirited theatre performance. Relax by heading out to try your favourite cuisine in the scores of restaurants along the roads, or just sit back in one of the many gardens around the city and tune out. The list of things to do here is just endless.
Birmingham is a city of many faces, full of surprises and timeless moments, waiting to be made. Be sure to take ample time out to do a trip to Birmingham justice, and you will not leave disappointed.
Essential travel information and Birmingham tips for your visit
If you're using the taxi system, take caution to not get into a taxi that you haven't previously booked.
Birmingham has a lot of concerts and theatre performances. If you have children who are below 5 years of age, it is advised not to take them to a live performance, as they may disrupt the experience of the other visitors.
Birmingham is a city of many delights. Take your time out to go exploring the city for yourself, and you might just stumble upon something memorable. For example, the city has a very good underground music scene, with a lot of indie bands coming up right now. There's a lot of stuff a trip planner might not cover!
Many buildings in Birmingham are heritage monuments that have been maintained with great care over the years. It is essential to not damage any of these monuments and treat them with utmost respect.
Birmingham Trip Planner
Plan your customized day by day trip plan for Birmingham. Choose from various experinces categories as adventure, romantic and family and kids friendly for your trip using using Birmingham trip planner.