by Seema Nande Updated on 15 Oct 2018
One of the most trodden cities by global travelers, including luxury lovers or backpackers, Budapest is a dream destination for every explorer. Embracing visitors with a multitude of culture, medieval history and an unmissable old-world charm, the capital of Hungary nestled picturesquely over the second largest river in Europe, River Danube, is a spell not so easy to come off! Having a wide plethora of must-sees and must-dos, it is the hidden treasures of Budapest that lend you reminiscent adventures making for life-long experiences. Listed below are some amazing things to do in Budapest, that will make you want to take off now!
1. Ecseri Market - wartime memorabilia anyone?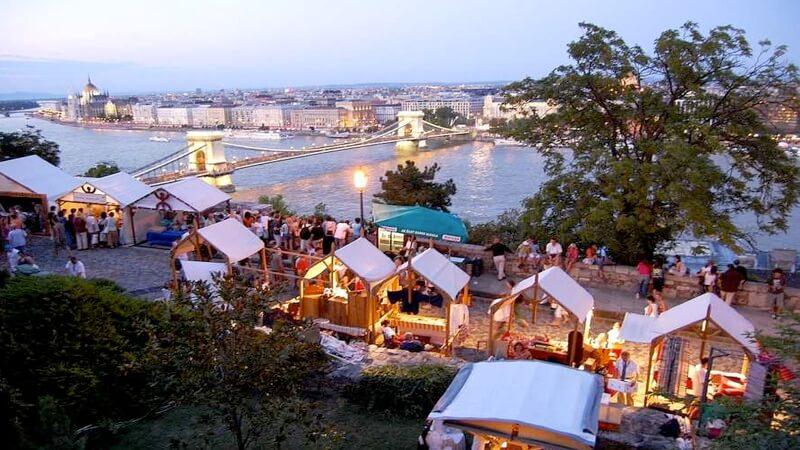 Image Source: topbudapest.org
Shopaholic or a fanatic of vintage, rusty items? Head to the Ecseri Market located a little outside downtown Budapest. You may have to travel a bit, but rest assured the transit is absolutely worth the eclectic collection of antiquities here. Everything from wartime memorabilia to vintage classic cameras and gramophones here, each having a story to tell, is what you will find here. Visit early on a Saturday, when several vendors sprawl this space to sell their rustic treasures.
2. Play at the Budapest Pinball Museum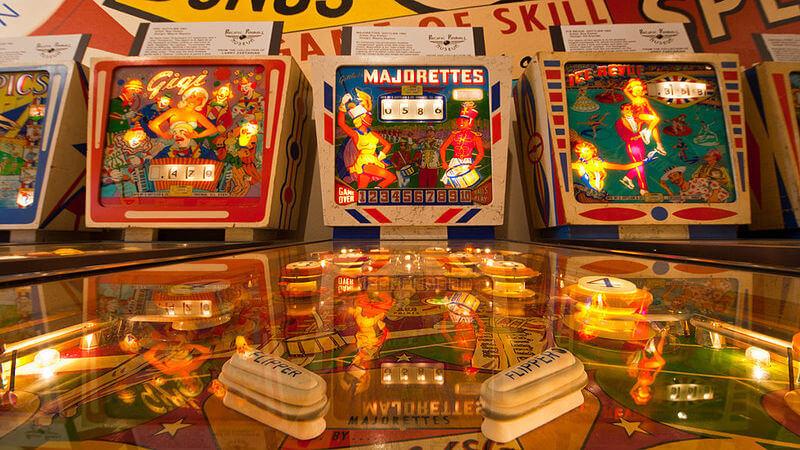 Image Source: Wikimedia Commons
If you can imagine what a sight of some 130-odd pinball machines with echoes of jingles and jangles and of course lots of flashy lights, looks like, you are just a little away from physically experiencing the Budapest Pinball Museum! Time and again this museum has been considered one of the best things to do in Budapest given its capability to break down the city's rather grim appeal. It is also "Europe's largest ongoing interactive exhibition dedicated to pinball machines", that has people flocking to it to get a game on the vintage machines, some even dating back to the 18th century.
3. Kelenföld Power Station, straight out of that sci-fi thriller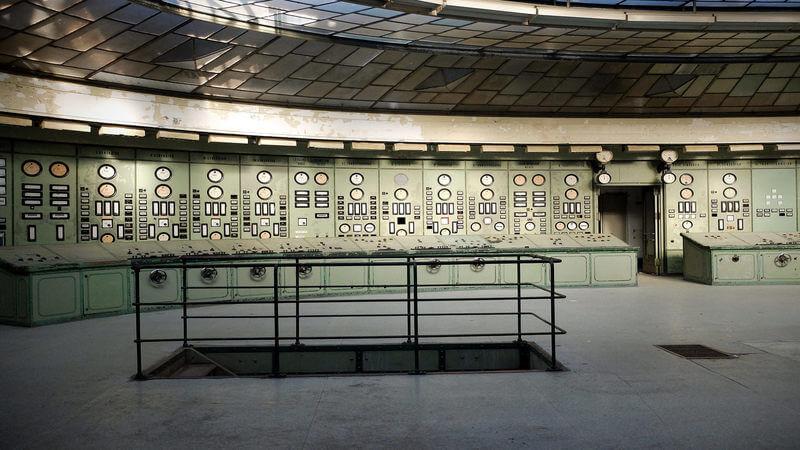 Image Source: beta.robot/flickr.com
After visiting the conventional touristy attractions of Buda Castle, Chain Bridge, and the Fisherman's Bastion among much more, you are ought to crave for something atypical. This is when you must head to the Kelenföld Power Station. A little hard to find, given its setting in the prevailing art nouveau styled-buildings, this place needs some further digging. A setting straight out of some sci-fi movie, this control room is a sheer delight. You may have to look up for tours to visit this one as entry to public is restricted.
4. Secret bars Budapest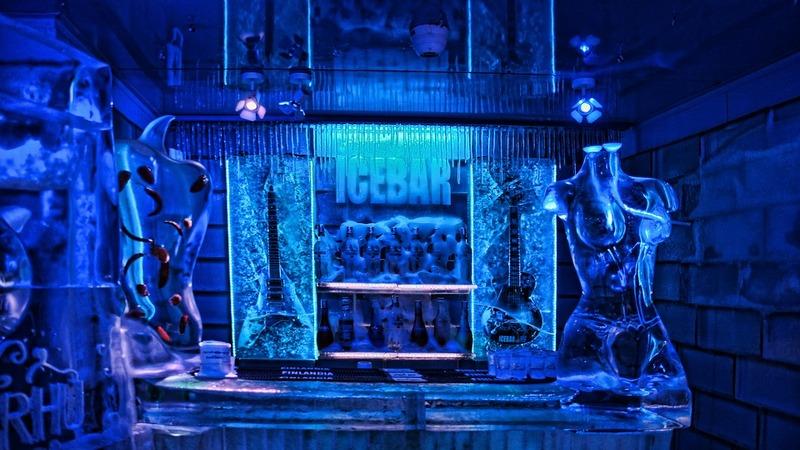 Image Source: Pixabay.com
Secret bars in Budapest, got to be a whole point by themselves given their huge numbers and super diverse concepts. Each having a distinct concept; like the Ice bar that is no less than a fantasy bar with frozen structures around you and drinks served ice glasses! Or the ruin pubs that are set in the spaces of ruined and abandoned medieval buildings. While most of these play some really good music, they also have live band performances occasionally. Indeed, these are a must on every list of fun things to do in Budapest. We also can vouch for the For Sale Pub Budapest for being one of the best offbeat things to do in Budapest. It has its name derived from letting you post any kind of advertisement here!
5. Hospital in the Rock Nuclear Bunker Museum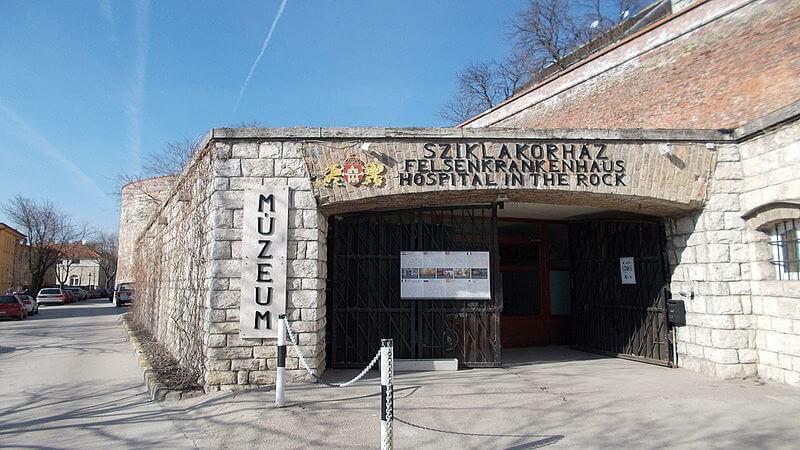 Image Source: Wikimedia Commons
Time and again counted as one of the best Budapest secret places, the Hospital in the Rock is one place that the wackos amongst us will love. In fact, this place can be highly enlightening to just about anyone given its being drenched in steep history. The structure that was brought to operation in the year 1930 as a part of Budapest's preparation for the Second World War. A very strategic location under the Buda Castle inside deep caverns is what further amplifies the unusualness of this place.
6. Spa discos, sparties and playing chess in a bath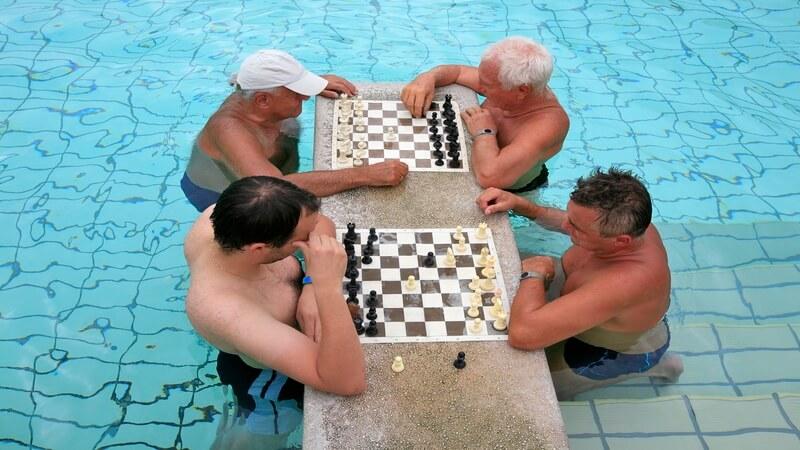 Image Source: Wikimedia Commons
You cannot possibly be in Budapest and not indulge in the luxurious, oh-so-lovely baths of the city. Owing to its location over several thermal water springs, the city is abundant with baths. Places like the Veli Bej Bath are the safest bet if you don't want to fall prey to any of the much prevailing tourist traps. Want to take it a notch higher on the offbeat-ness of these? Head to the spa discos, and trust this 'City of Baths' to leave you wanting more of the sparties! Complete with DJs, aerial performers, good food and drinks, these baths are certainly not your average bath.
7. Check into a place at the 11th District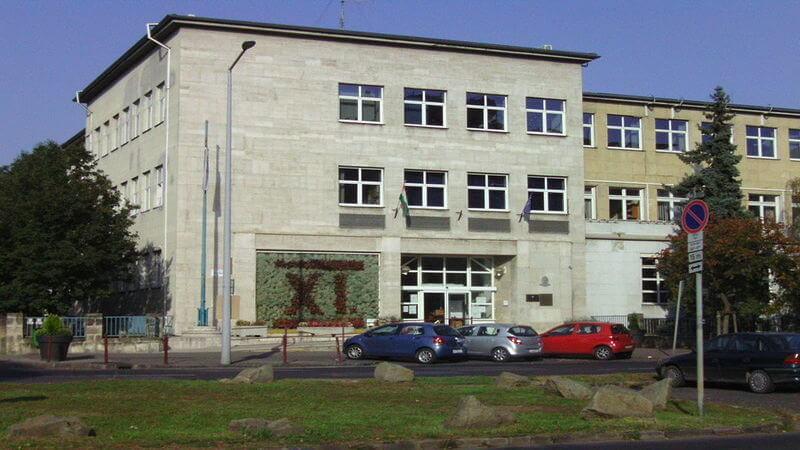 Image Source: Wikimedia Commons
Staying at the tried and tested locales is the ideal thing every explorer does, but talking about doing offbeat, why not stay at a place offbeat?! The 11th District has plenty of accommodations that are not conventionally commercial, but offer an experience far more real. B&Bs here bequeath you with a bona fide, authentic stay complete with local furniture and linen and anything but "world-class". You don't have to worry about missing out on the city action either, given its proximity to the central regions. Quaint cafes and restaurant along with hip bars dot this area lying adjacent to the Buda castle.
8. Drink up on some Palinka at a Hungarian's house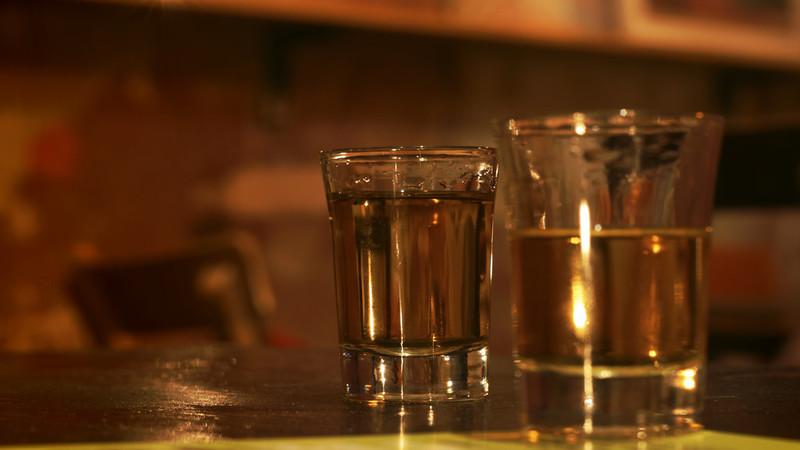 Image Source: savagecat/flickr.com
If you are someone who has a thing for local brews and interactions with the locals, then Budapest can easily be your happy place. As the evening draws, you can smell this characteristic brew in the air, coming from Hungarian houses. This is nothing but the fragrance of Palinka being freshly brewed. Infused with fruits like plums, pears, apricots and just about any other fruit, this liquor finds its place in the basement of most houses. Hungarians are very friendly people, and wouldn't mind a visitor who is up for savoring some Palinka.
9. Make out on the streets without being judged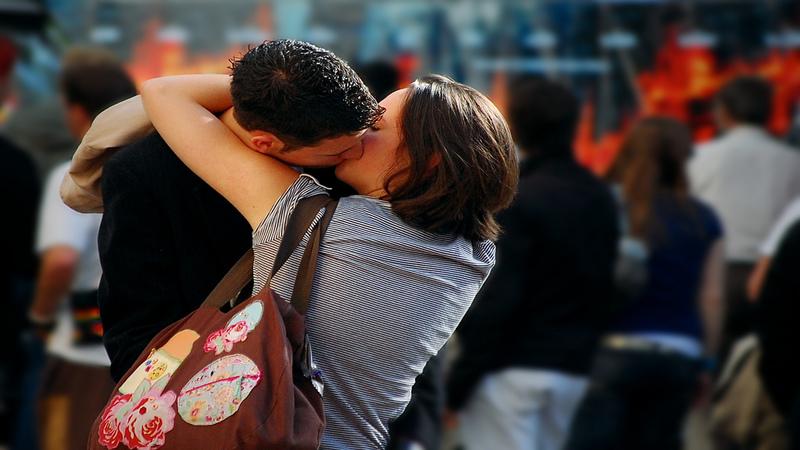 Image Source: Cristiano Betta/flickr.com
Yes, you read that right. It's a common thing to kiss your partner or make out on the streets of Europe, but in Budapest, the mushiness is explicit and way beyond kissing! Use your imagination to picture what or better yet, head to Budapest to see what! It's a very normal thing and you are subject to several sights of a lot of mushy stuff as you explore the city.
10. Szimpla Kert - pub or farmers market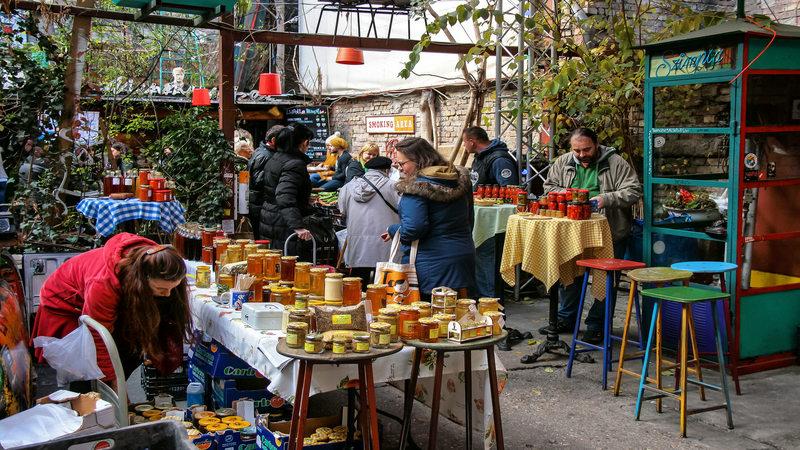 Image Source: Jorge Franganillo/flickr.com
Szimpla Kert is one of the most significant of ruins pubs of Budapest, owing to the fact that it was the very first. Characterized by peeling-paint walls and homemade art adorning screens, this is one pub that will surprise you for, it transforms into a farmer's market on Sunday mornings! If you love gourmet, this is your chance to get your hands on fresh local bread and Mangelica sausages among other local produces. So, don't leave the ruin bars for the night, as visiting them in the mornings can really leave you pleasantly surprised.
11. Obuda or Old Buda and its Baroque bourgeois mansions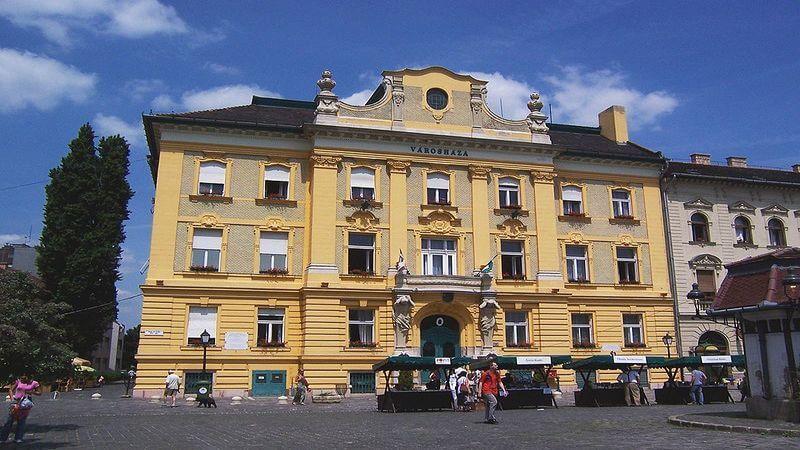 Image Source: Wikimedia Commons
While on the lookout of the best off the beaten path in Budapest you are ought to come across Old Buda. This is that part of Budapest, which every city has with a distinct charm of its own. It is the 3rd district with lots of Roman motifs to it, beautifully juxtaposing the much more modern ones like the high rises here. Perfect to stroll around the day or evening amidst its Baroque bourgeois mansions. Make sure to grab a bite at one of the many quaint eateries here.
12. Hungarian Railway Museum Budapest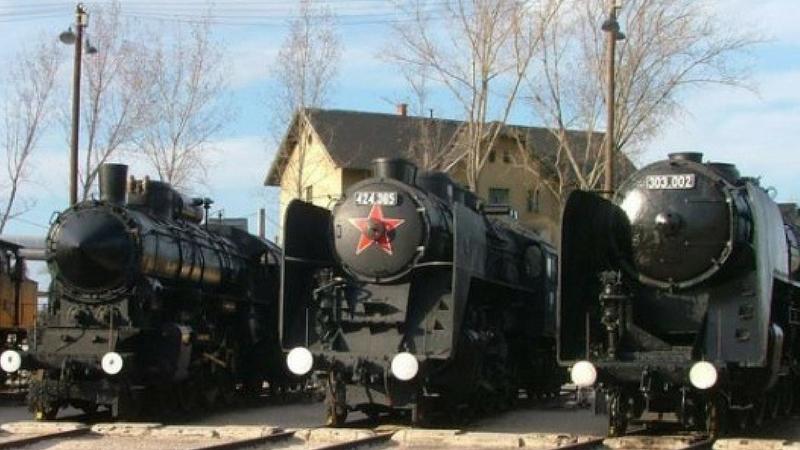 Image Source: vasuttortenetipark.hu
This medieval town will never have you running out of history lessons. Indeed, it's a win-win situation if you are looking at things to do in Budapest with kids! The Hungarian Railway Museum is a fantastic assimilation of vintage locomotives. Assembled aesthetically in a semi-circular formation this outdoor museum is quite a sight to watch. It can be highly enlightening to kids and adults alike, as it throws light upon the era when steam engines ruled the transit scenes.
13. Claustrophilia Budapest, a game brought alive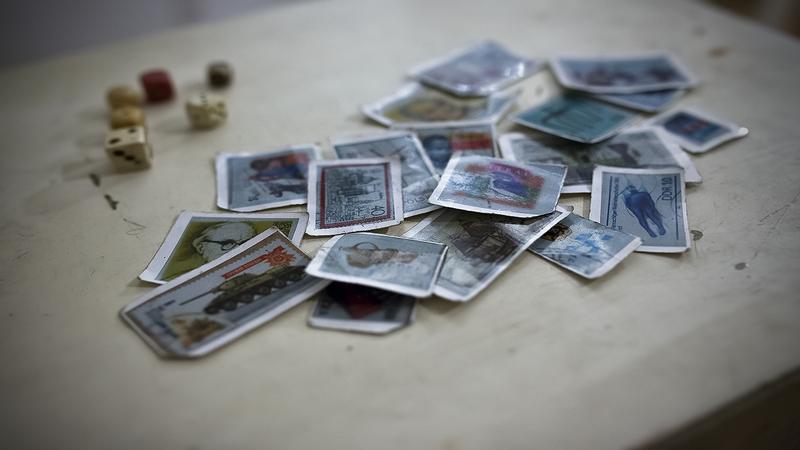 Image Source: claustrophilia.hu
Another fantastically offbeat thing to do in Budapest, the Claustrophilia Budapest is a gaming zone in essence. It is a live gaming room where you get to play your favorite character form a thriller or game trying to escape some brutalities, complete with apparatus like masks! This attraction emphasis on that feeling of finally getting out of something enclosed and claustrophobic. In an attempt to bring alive video games, you have puzzles to solve, objects to collect, codewords to decode and the likes for that ultimate catharsis- the sigh of relief!
14. Rage room Budapest to vent it all out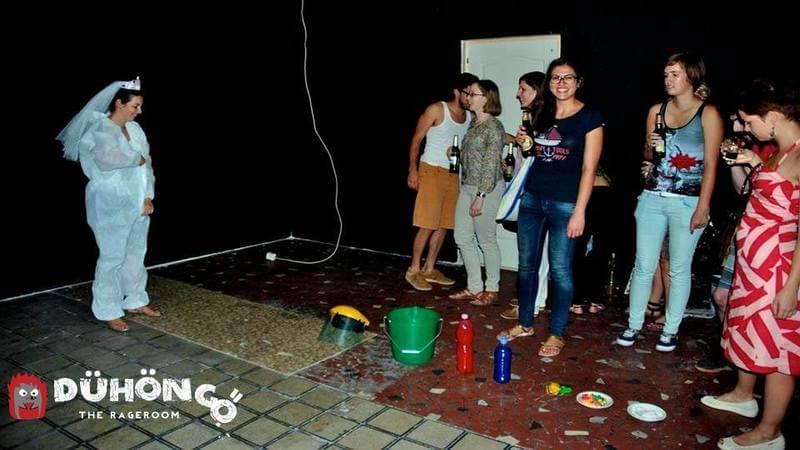 Image Source: Facebook.com
Ever dreamt of a place, where you can vent out all your frustration in the most destructive of ways, that too without being penalized? The Rage Room is that place. There are packages you can choose from; packages directly proportional to the amount of rage you want splash out! As the name suggests, you can get as violent as you want here; breaking computer screens with baseball bats and the likes, ragers are sure to love this place.
15. Climb the Caves under Budapest for some unworldly escape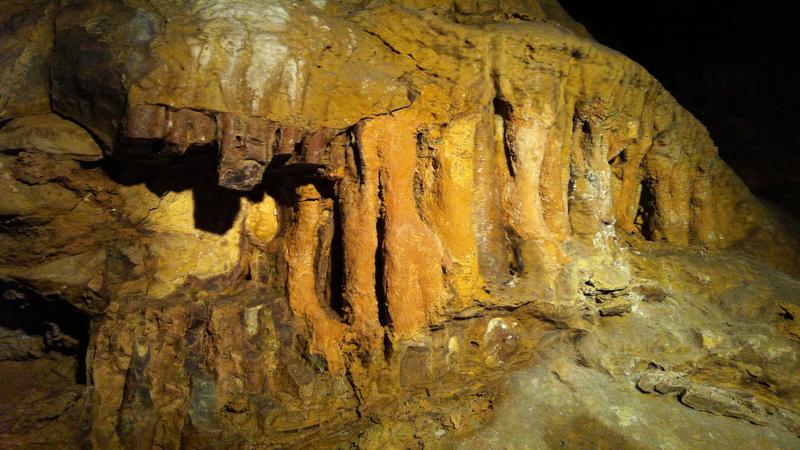 Image Source: Aanjhan Ranganathan/flickr.com
Home to Hungary's largest network of caverns, Budapest has a lot of relevance with respect to offbeat tourism. The Castle hill especially is quite notable given a long stretch of caverns under it. These caverns stretch at some 10-odd kilometers, out of which only 1.5 kilometers are accessible to the public. Guided tours are available for those seeking deeper know-how.