Calicut Tourism
Explore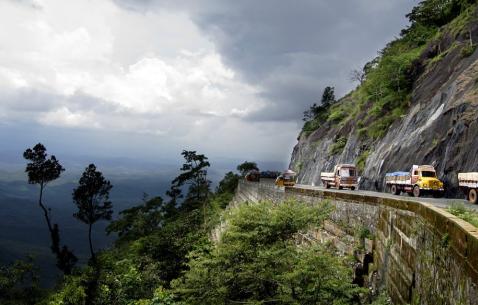 Accommodations with

See All
Visit Calicut - Best of Calicut
Kozhikode or Calicut as it was earlier called is a culturally rich, third largest city in the Indian state of Kerala. The capital of Malbar before the British,Kozhikode is a blissful city bestowed with natural beauty, a big coastal area,amazing cuisine and friendly locals – all signs that you should have taken a Calicut trip yesterday!
Dubbed as the city of spices by westerners in the olden days, Calicut became a part of World History when the Portuguese traveller Vasco De Gama found discovered the port.
It was called the Gateway to the golden Land of India by him. A sea route was established between Europe and India after his discovery. A monument in the city still recalls this amusing yet historically important landing.
Kozhikode was the capital of the Zamorins who ruled the Malabar area before British captured this area. It was an important trade and commerce centre at that time. Merchants from all over the world travelled to the port for trade.
Other prominent travellers like Ibn-Batuta, Ma huan, Abur Razzak and Nicole Conti visited Calicut and were mesmerized by the riches of the city. They have recorded the culture and commerce of the city in their travelogues.
Kozhikode continues to be an important commerce centre in Kerala. The economy of the city is mainly business oriented. It is also known for having one of the highest literacy rates in the country at 96.6 percent.
Although famous for a boat building yard and its timber building, Kozhikode has a rich cultural environment. It is notable for a having a notable multi religious, diverse background.
Based on the coast of the serene Arabic sea, the city not only has clean beautiful beaches but it is also bestowed by lush green countryside and Wayanand hills on the east.
A city tour of Calicut won't be complete without the Kozhikode beach with its breathtaking old world charm, finds itself full of hordes of visitors everyday. A huge Aquarium, Water Park and lions park is situated on the beach.
Tourism in Kozhikode is made richer by the city's huge football fan base. After Kolkata, it is the second mecca of Football in India. It is the town of sportspersons and cricket lovers as well.
An interesting blend of Kerali culture, typically south Indian intricately designed Calicut temples, amazing south Indian vegetarian food and seafood and a city that loves its Carnatic music and films, Kozhikode is your perfect beach destination in Kerala.
Explore the best travel planner for your visit to Calicut and create a flawless plan in few simple steps!
More about Calicut
Trip plans for Calicut