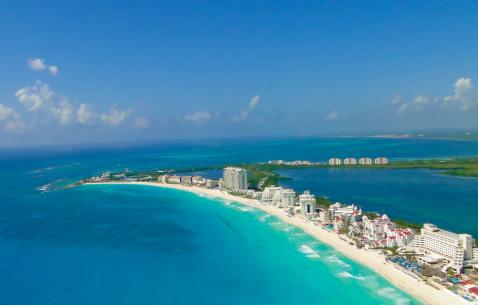 The Best Things To Do in Cancun
Cancun owns a vibrant landscape that offers a lot of natural attractions that you won't be able to find anywhere else in the world. Most of its attractions are ports, parks and ruins that add a dash of enigma to Cancun. Some of the central attractions and things to do in Cancun are: Isla Mujeres, Xcaret, Chichen Itza, Tulum, El Rey Ruins, Cancun Underwater Museum and Isla Contoy.
For those who wish to experiment on adventure here, Cancun offers some of the most spectacular scuba diving in the Western Hemisphere. Cancun is famous for people who wish to find thrill amidst the sun kissed lands amidst an amazing underwater thriving life. Another attraction of Cancun is its housing of Mayan ruins. You can visit the Ruinas Del Rey which are now part of the Hilton Resort complex but is open to the public to visit. Moving north of Cancun, the ancient coastal city of El Meco features Mayan pyramids, a site that would interest the history buffs.
Museo de Antropologia e Historia that features artefacts and displays chronicling centuries of Mexican culture and Museo INAH that houses a huge collection of Mayan cultural and archaeological relics. With these and all, Cancun becomes one of the paradise for people who love to travel and wish to explore new places.
Explore the travel planning tool for your visit to Cancun and create a flawless plan in few simple steps!
78 Tourist Attractions in Cancun

Must see places in Cancun ranked on popularity. Here is the complete list of best attractions in Cancun and point of interests to visit.
Find Your Cancun Attractions on Map
Types of Things To Do in Cancun
Find more attractions and places to visit in Cancun under these things to do categories.
Top Cancun Activities And Tours
Explore the best things to do in Cancun. These are the most preferred tourist activities.
What To Do in Cancun: Day-Wise Ideas
Find what not to miss in Cancun! Recommended Cancun itineraries and vacation ideas created by travelers across the world.