Best Time To Visit Carbost
Explore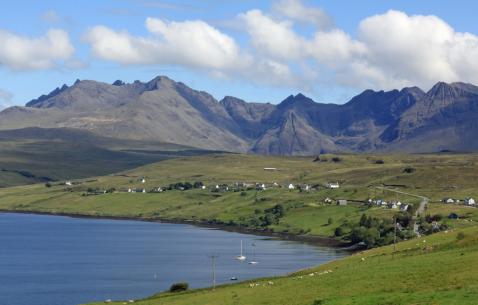 Best Time To Go To Carbost
The average temperature in Carbost is around 6 Degree Celsius and minimum temperature in January, February is 1 Degree Celsius. June, July and August record the highest maximum temperature around 17 Degree Celsius. The highest rainfall is recorded in the months of November and December.
Summer season: The months of June and July constitute summer season in Carbost.
Autumn season: The months of September and October constitute autumn season in Carbost. A lot of tourists visit Carbost during this season.
Spring season: The months of March and April have spring season in Carbost.
Winter season: The Months of January and February have winters in Carbost. The temperature is around 1 Degree Celsius.
Best time to go to Carbost Attractions

: Monday to Saturday 10:00 AM - 4:00 PM
: Monday to Saturday 10:00 AM - 4:00 PM
: Monday to Saturday 10:00 AM - 4:00 PM
: Monday to Saturday 10:00 AM - 4:00 PM
: Monday to Saturday 10:00 AM - 4:00 PM
: Monday to Saturday 10:00 AM - 4:00 PM
: Monday to Saturday 10:00 AM - 4:00 PM
: Monday to Saturday 10:00 AM - 4:00 PM
: Monday to Saturday 10:00 AM - 4:00 PM
: Monday to Saturday 10:00 AM - 4:00 PM
: Monday to Saturday 10:00 AM - 4:00 PM
: Monday to Saturday 10:00 AM - 4:00 PM

: Everyday 11:00 AM - 4:00 PM
: Everyday 11:00 AM - 4:00 PM
: Everyday 11:00 AM - 4:00 PM
: Everyday 11:00 AM - 4:00 PM
: Everyday 11:00 AM - 4:00 PM
: Everyday 11:00 AM - 4:00 PM
: Everyday 11:00 AM - 4:00 PM
: Everyday 11:00 AM - 4:00 PM
: Everyday 11:00 AM - 4:00 PM
: Everyday 11:00 AM - 4:00 PM
: Everyday 11:00 AM - 4:00 PM
: Everyday 11:00 AM - 4:00 PM

: Everyday 7:00 AM - 7:00 PM
: Everyday 7:00 AM - 7:00 PM
: Everyday 7:00 AM - 7:00 PM
: Everyday 7:00 AM - 7:00 PM
: Everyday 7:00 AM - 7:00 PM
: Everyday 7:00 AM - 7:00 PM
: Everyday 7:00 AM - 7:00 PM
: Everyday 7:00 AM - 7:00 PM
: Everyday 7:00 AM - 7:00 PM
: Everyday 7:00 AM - 7:00 PM
: Everyday 7:00 AM - 7:00 PM
: Everyday 7:00 AM - 7:00 PM

: Everyday 8:00 AM - 9:00 PM
: Everyday 8:00 AM - 9:00 PM
: Everyday 8:00 AM - 9:00 PM
: Everyday 8:00 AM - 9:00 PM
: Everyday 8:00 AM - 9:00 PM
: Everyday 8:00 AM - 9:00 PM
: Everyday 8:00 AM - 9:00 PM
: Everyday 8:00 AM - 9:00 PM
: Everyday 8:00 AM - 9:00 PM
: Everyday 8:00 AM - 9:00 PM
: Everyday 8:00 AM - 9:00 PM
: Everyday 8:00 AM - 9:00 PM

: Everyday 11:30 AM - 5:30 PM
: Everyday 11:30 AM - 5:30 PM
: Everyday 11:30 AM - 5:30 PM
: Everyday 11:30 AM - 5:30 PM
: Everyday 11:30 AM - 5:30 PM
: Everyday 11:30 AM - 5:30 PM
: Everyday 11:30 AM - 5:30 PM
: Everyday 11:30 AM - 5:30 PM
: Everyday 11:30 AM - 5:30 PM
: Everyday 11:30 AM - 5:30 PM
: Everyday 11:30 AM - 5:30 PM
: Everyday 11:30 AM - 5:30 PM