Best Time To Visit Carlingford
Explore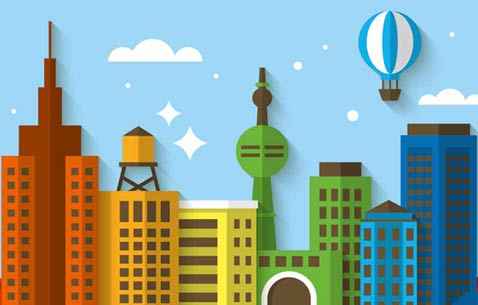 Best Time To Go To Carlingford
Carlingford has a humid subtropical climate where the summers are warm, winters are cool and rainfall is prevalent all through the year in small showers. The average temperature around the year is 18 degree Celsius.
Winter: Winter lasts from June to August with the temperature hardly falling below 10 degree Celsius.
Spring: Considered one of the best times to visit Carlingford, Spring lasts from September to November. Temperature usually doesn't get above 20 degree Celsius.
Summer: Lasting from December all the way to February, Summers in Carlingford is the peak season for tourism. The weather can get very hot sometimes in between.
Autumn: March to May brings some respite from extreme temperatures. Days are sunny, but rainfall is also common.
The best time to visit Carlingford is considered to be the summer months. It is the peak season, and all hotels and tourist-hotspots are flushed with people. If you want to beat the crowd and yet enjoy the weather then Autumn and Spring is a great time to schedule a visit to Carlingford.
Best time to go to Carlingford Attractions

: Monday 10:00 AM - 7:30 PM; Tuesday to Thursday 10:00 AM - 8:00 PM; Friday, Saturday 9:00 AM - 8:00 PM; Sunday 10:00 AM - 6:30 PM
: Monday 10:00 AM - 7:30 PM; Tuesday to Thursday 10:00 AM - 8:00 PM; Friday, Saturday 9:00 AM - 8:00 PM; Sunday 10:00 AM - 6:30 PM
: Monday 10:00 AM - 7:30 PM; Tuesday to Thursday 10:00 AM - 8:00 PM; Friday, Saturday 9:00 AM - 8:00 PM; Sunday 10:00 AM - 6:30 PM
: Monday 10:00 AM - 7:30 PM; Tuesday to Thursday 10:00 AM - 8:00 PM; Friday, Saturday 9:00 AM - 8:00 PM; Sunday 10:00 AM - 6:30 PM
: Monday 10:00 AM - 7:30 PM; Tuesday to Thursday 10:00 AM - 8:00 PM; Friday, Saturday 9:00 AM - 8:00 PM; Sunday 10:00 AM - 6:30 PM
: Monday 10:00 AM - 7:30 PM; Tuesday to Thursday 10:00 AM - 8:00 PM; Friday, Saturday 9:00 AM - 8:00 PM; Sunday 10:00 AM - 6:30 PM
: Monday 10:00 AM - 7:30 PM; Tuesday to Thursday 10:00 AM - 8:00 PM; Friday, Saturday 9:00 AM - 8:00 PM; Sunday 10:00 AM - 6:30 PM
: Monday 10:00 AM - 7:30 PM; Tuesday to Thursday 10:00 AM - 8:00 PM; Friday, Saturday 9:00 AM - 8:00 PM; Sunday 10:00 AM - 6:30 PM
: Monday 10:00 AM - 7:30 PM; Tuesday to Thursday 10:00 AM - 8:00 PM; Friday, Saturday 9:00 AM - 8:00 PM; Sunday 10:00 AM - 6:30 PM
: Monday 10:00 AM - 7:30 PM; Tuesday to Thursday 10:00 AM - 8:00 PM; Friday, Saturday 9:00 AM - 8:00 PM; Sunday 10:00 AM - 6:30 PM
: Monday 10:00 AM - 7:30 PM; Tuesday to Thursday 10:00 AM - 8:00 PM; Friday, Saturday 9:00 AM - 8:00 PM; Sunday 10:00 AM - 6:30 PM
: Monday 10:00 AM - 7:30 PM; Tuesday to Thursday 10:00 AM - 8:00 PM; Friday, Saturday 9:00 AM - 8:00 PM; Sunday 10:00 AM - 6:30 PM