Best Time To Visit Carlsbad
Explore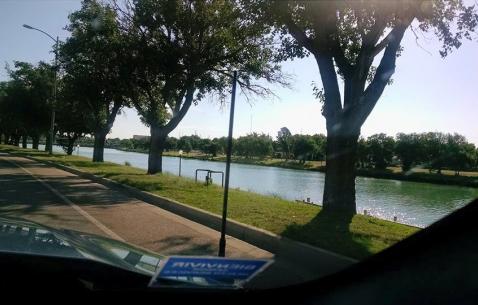 Best Time To Go To Carlsbad
Practically speaking, anytime is a good time to visit Carlsbad. The city remains pleasantly warm during summers and mildly cold during winters, making it an ideal destination for year around tourism. Thus, the best time to visit depends upon your choice of month.
Summers (April-August): In summers, the temperatures seldom reach as high as 38 degrees Celsius, and evening remain windy. The days remain sunny making it possible for you to roam around the city and see the various natural attractions. Just keep in mind that summers usually remain crowded with tourists and hotel rates remain high.
Winters (September-March): January remains the quietest month of the year in Carlsbad. The winter period remains mild with maximum day temperature at 10 degrees Celsius. While the night time temperature remains as low as -6 degree Celsius. This is the best time to get good hotel deals. With spring during September and October, it is the best time to visit Carlsbad.
Best time to go to Carlsbad Attractions

: Everyday 8:30 AM - 3:30 PM
: Everyday 8:30 AM - 3:30 PM
: Everyday 8:30 AM - 3:30 PM
: Everyday 8:30 AM - 3:30 PM
: Everyday 8:30 AM - 3:30 PM
: Everyday 8:30 AM - 3:30 PM
: Everyday 8:30 AM - 3:30 PM
: Everyday 8:30 AM - 3:30 PM
: Everyday 8:30 AM - 3:30 PM
: Everyday 8:30 AM - 3:30 PM
: Everyday 8:30 AM - 3:30 PM
: Everyday 8:30 AM - 3:30 PM

: Monday to Friday 8:30 AM - 1:00 PM
: Monday to Friday 8:30 AM - 1:00 PM
: Monday to Friday 8:30 AM - 1:00 PM
: Monday to Friday 8:30 AM - 1:00 PM
: Monday to Friday 8:30 AM - 1:00 PM
: Monday to Friday 8:30 AM - 1:00 PM
: Monday to Friday 8:30 AM - 1:00 PM
: Monday to Friday 8:30 AM - 1:00 PM
: Monday to Friday 8:30 AM - 1:00 PM
: Monday to Friday 8:30 AM - 1:00 PM
: Monday to Friday 8:30 AM - 1:00 PM
: Monday to Friday 8:30 AM - 1:00 PM

: Monday to Saturday 10:30 AM - 4:00 PM
: Monday to Saturday 10:30 AM - 4:00 PM
: Monday to Saturday 10:30 AM - 4:00 PM
: Monday to Saturday 10:30 AM - 4:00 PM
: Monday to Saturday 10:30 AM - 4:00 PM
: Monday to Saturday 10:30 AM - 4:00 PM
: Monday to Saturday 10:30 AM - 4:00 PM
: Monday to Saturday 10:30 AM - 4:00 PM
: Monday to Saturday 10:30 AM - 4:00 PM
: Monday to Saturday 10:30 AM - 4:00 PM
: Monday to Saturday 10:30 AM - 4:00 PM
: Monday to Saturday 10:30 AM - 4:00 PM

: Everyday 8:00 AM - 4:00 PM
: Everyday 8:00 AM - 4:00 PM
: Everyday 8:00 AM - 4:00 PM
: Everyday 8:00 AM - 4:00 PM
: Everyday 8:00 AM - 4:00 PM
: Everyday 8:00 AM - 4:00 PM
: Everyday 8:00 AM - 4:00 PM
: Everyday 8:00 AM - 4:00 PM
: Everyday 8:00 AM - 4:00 PM
: Everyday 8:00 AM - 4:00 PM
: Everyday 8:00 AM - 4:00 PM
: Everyday 8:00 AM - 4:00 PM

: Everyday 8:00 AM - 2:00 PM
: Everyday 8:00 AM - 2:00 PM
: Everyday 8:00 AM - 2:00 PM
: Everyday 8:00 AM - 2:00 PM
: Everyday 8:00 AM - 2:00 PM
: Everyday 8:00 AM - 2:00 PM
: Everyday 8:00 AM - 2:00 PM
: Everyday 8:00 AM - 2:00 PM
: Everyday 8:00 AM - 2:00 PM
: Everyday 8:00 AM - 2:00 PM
: Everyday 8:00 AM - 2:00 PM
: Everyday 8:00 AM - 2:00 PM

: Everyday 8:00 AM - 2:00 PM
: Everyday 8:00 AM - 2:00 PM
: Everyday 8:00 AM - 2:00 PM
: Everyday 8:00 AM - 2:00 PM
: Everyday 8:00 AM - 2:00 PM
: Everyday 8:00 AM - 2:00 PM
: Everyday 8:00 AM - 2:00 PM
: Everyday 8:00 AM - 2:00 PM
: Everyday 8:00 AM - 2:00 PM
: Everyday 8:00 AM - 2:00 PM
: Everyday 8:00 AM - 2:00 PM
: Everyday 8:00 AM - 2:00 PM

: Everyday 9:00 AM - 5:00 PM
: Everyday 9:00 AM - 5:00 PM
: Everyday 9:00 AM - 5:00 PM
: Everyday 9:00 AM - 5:00 PM
: Everyday 9:00 AM - 5:00 PM
: Everyday 9:00 AM - 5:00 PM
: Everyday 9:00 AM - 5:00 PM
: Everyday 9:00 AM - 5:00 PM
: Everyday 9:00 AM - 5:00 PM
: Everyday 9:00 AM - 5:00 PM
: Everyday 9:00 AM - 5:00 PM
: Everyday 9:00 AM - 5:00 PM

: Monday to Friday 8:00 AM - 5:00 PM
: Monday to Friday 8:00 AM - 5:00 PM
: Monday to Friday 8:00 AM - 5:00 PM
: Monday to Friday 8:00 AM - 5:00 PM
: Monday to Friday 8:00 AM - 5:00 PM
: Monday to Friday 8:00 AM - 5:00 PM
: Monday to Friday 8:00 AM - 5:00 PM
: Monday to Friday 8:00 AM - 5:00 PM
: Monday to Friday 8:00 AM - 5:00 PM
: Monday to Friday 8:00 AM - 5:00 PM
: Monday to Friday 8:00 AM - 5:00 PM
: Monday to Friday 8:00 AM - 5:00 PM

: Everyday 24 Hrs
: Everyday 24 Hrs
: Everyday 24 Hrs
: Everyday 24 Hrs
: Everyday 24 Hrs
: Everyday 24 Hrs
: Everyday 24 Hrs
: Everyday 24 Hrs
: Everyday 24 Hrs
: Everyday 24 Hrs
: Everyday 24 Hrs
: Everyday 24 Hrs

: Everyday 9:00 AM - 7:00 PM
: Everyday 9:00 AM - 7:00 PM
: Everyday 9:00 AM - 7:00 PM
: Everyday 9:00 AM - 7:00 PM
: Everyday 9:00 AM - 7:00 PM
: Everyday 9:00 AM - 7:00 PM
: Everyday 9:00 AM - 7:00 PM
: Everyday 9:00 AM - 7:00 PM
: Everyday 9:00 AM - 7:00 PM
: Everyday 9:00 AM - 7:00 PM
: Everyday 9:00 AM - 7:00 PM
: Everyday 9:00 AM - 7:00 PM

: Everyday 7:00 PM - 11:00 PM
: Everyday 7:00 PM - 11:00 PM
: Everyday 7:00 PM - 11:00 PM
: Everyday 7:00 PM - 11:00 PM
: Everyday 7:00 PM - 11:00 PM
: Everyday 7:00 PM - 11:00 PM
: Everyday 7:00 PM - 11:00 PM
: Everyday 7:00 PM - 11:00 PM
: Everyday 7:00 PM - 11:00 PM
: Everyday 7:00 PM - 11:00 PM
: Everyday 7:00 PM - 11:00 PM
: Everyday 7:00 PM - 11:00 PM

: Everyday 24 Hrs
: Everyday 24 Hrs
: Everyday 24 Hrs
: Everyday 24 Hrs
: Everyday 24 Hrs
: Everyday 24 Hrs
: Everyday 24 Hrs
: Everyday 24 Hrs
: Everyday 24 Hrs
: Everyday 24 Hrs
: Everyday 24 Hrs
: Everyday 24 Hrs

: Everyday 24 Hrs
: Everyday 24 Hrs
: Everyday 24 Hrs
: Everyday 24 Hrs
: Everyday 24 Hrs
: Everyday 24 Hrs
: Everyday 24 Hrs
: Everyday 24 Hrs
: Everyday 24 Hrs
: Everyday 24 Hrs
: Everyday 24 Hrs
: Everyday 24 Hrs